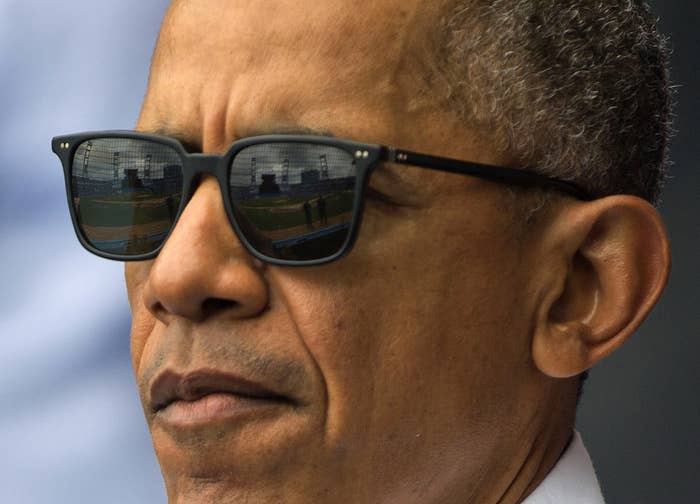 Perks of being president: controlling the world's most powerful army, having Air Force One at your disposal — and getting to find out if Jon Snow is dead or alive before the rest of us.
That's right, Obama has requested — and has received — advance screeners of Game of Thrones, according to the show's creators.
At Sunday's Hollywood premiere of the show's sixth season, David Benioff and D. B. Weiss revealed the president is a huge, demanding fan of the show.
"When the commander-in-chief says, 'I want to see advanced episodes,' what are you going to do?" Benioff said.
"It was a very strange moment," said Weiss. "He's the leader of the free world."
Not even television critics are getting advance screeners of this latest season, such are the concerns over piracy and spoilers.
But Obama's pretty obsessed with the show, telling GQ last year he most identified with Tyrion, but admitted he found it hard to remember all the characters' names.
"I remember the characters, so when I watch it, I know exactly what's going on," he said. "But if you read a review of the show afterwards and they're mentioning such and such, the only one I remember is Jon Snow, because I can pronounce Jon Snow."
If you're not the president, then Game of Thrones returns April 24 on HBO. If you are the president, then please drop us hints in all your upcoming press conferences.