On Monday, the president and first lady welcomed families to the White House for their final Easter Egg Roll as first family.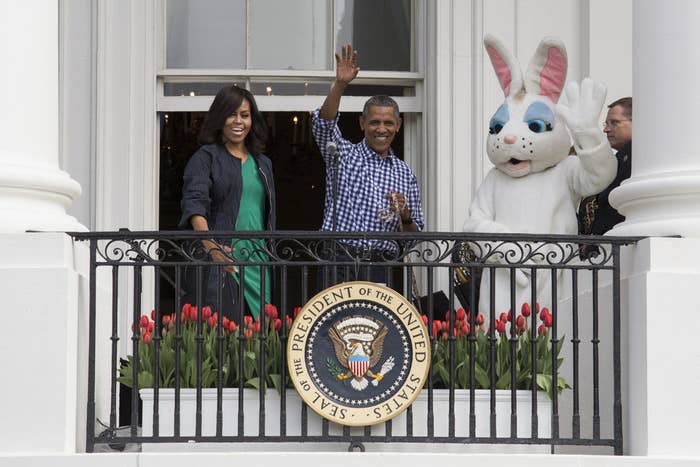 Just as in years past, the Obamas treated the kids present to a story, reading the iconic Maurice Sendak children's book Where the Wild Things Are.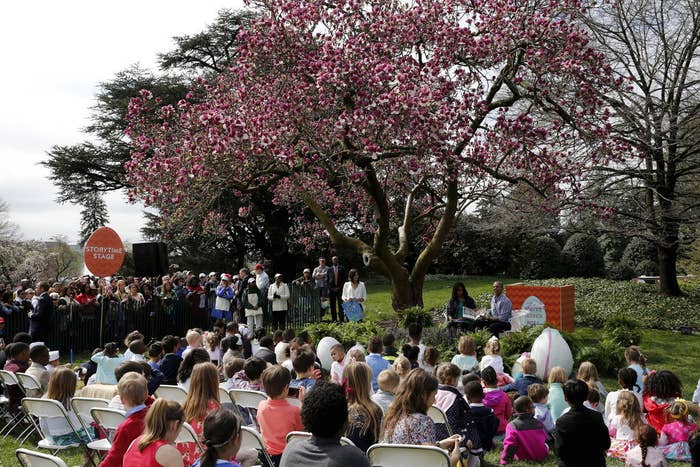 They...really got into it.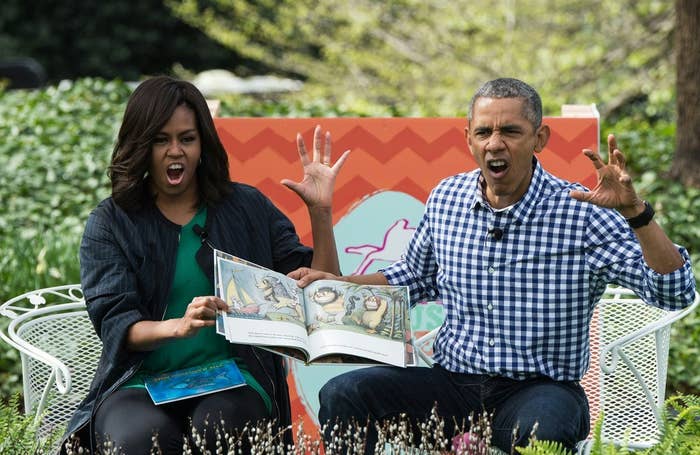 Their facial expressions were just incredible.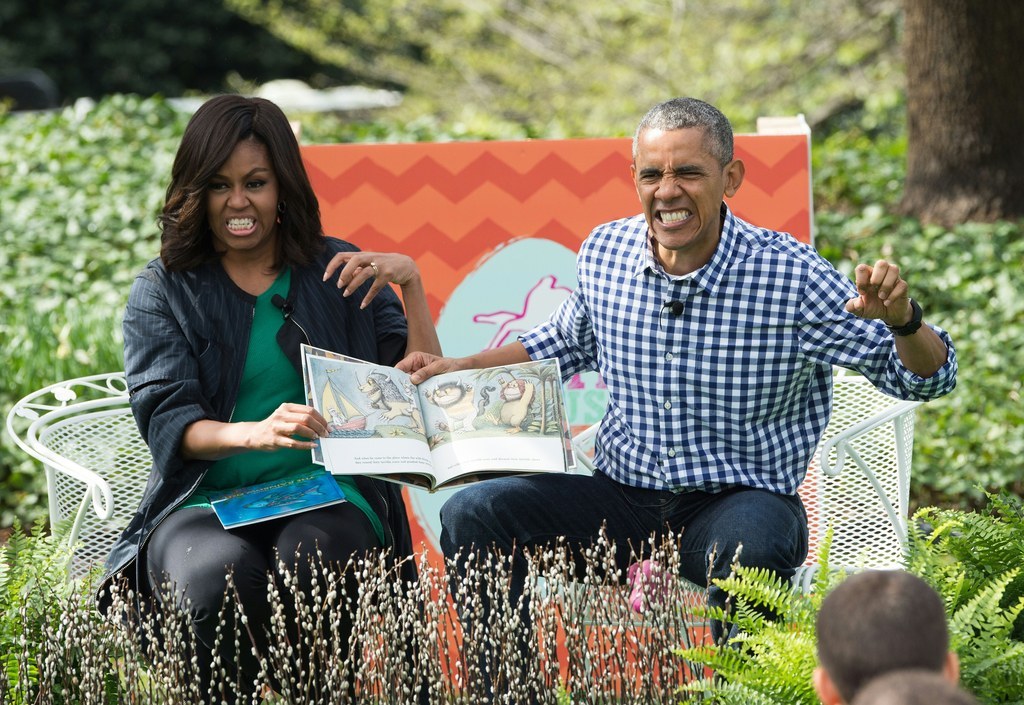 ICONIC.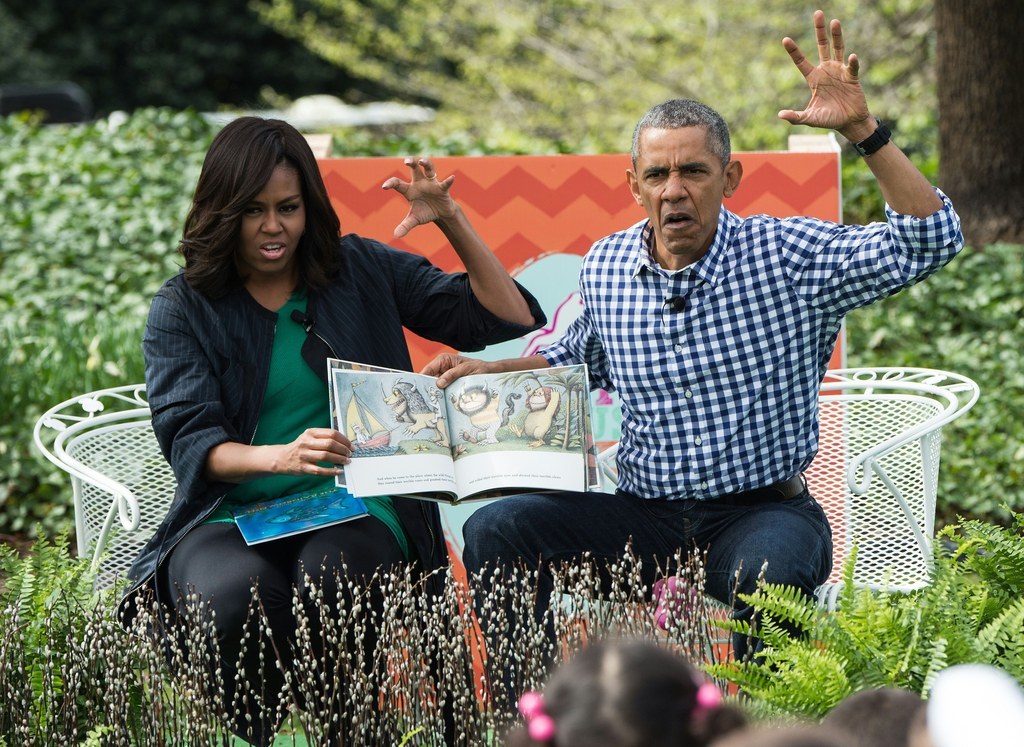 Ah! Too scary!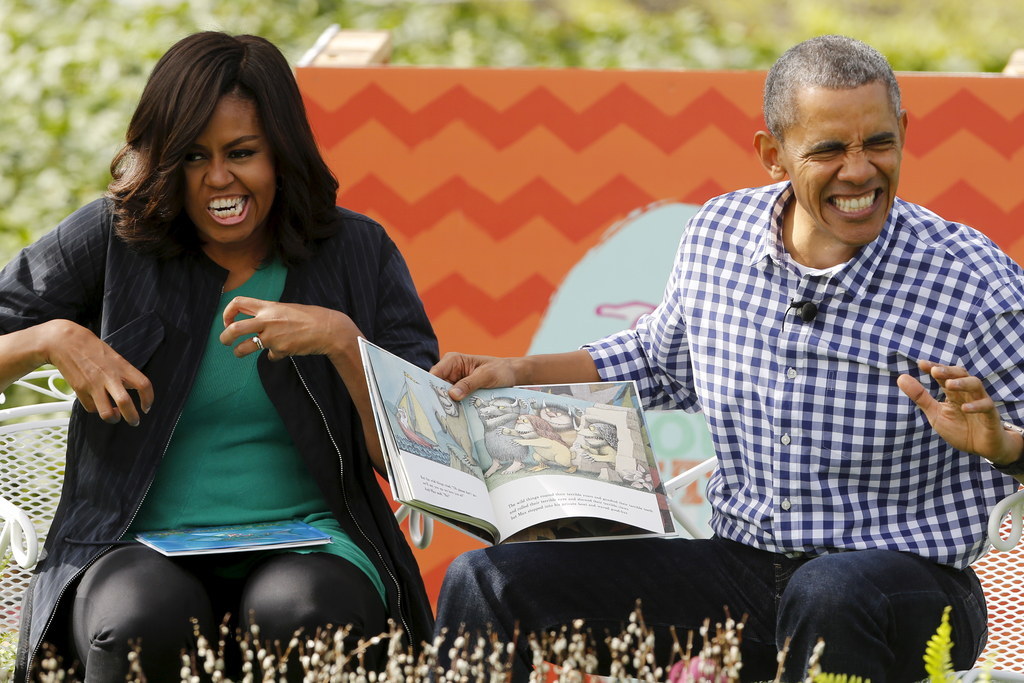 😱😱😱😱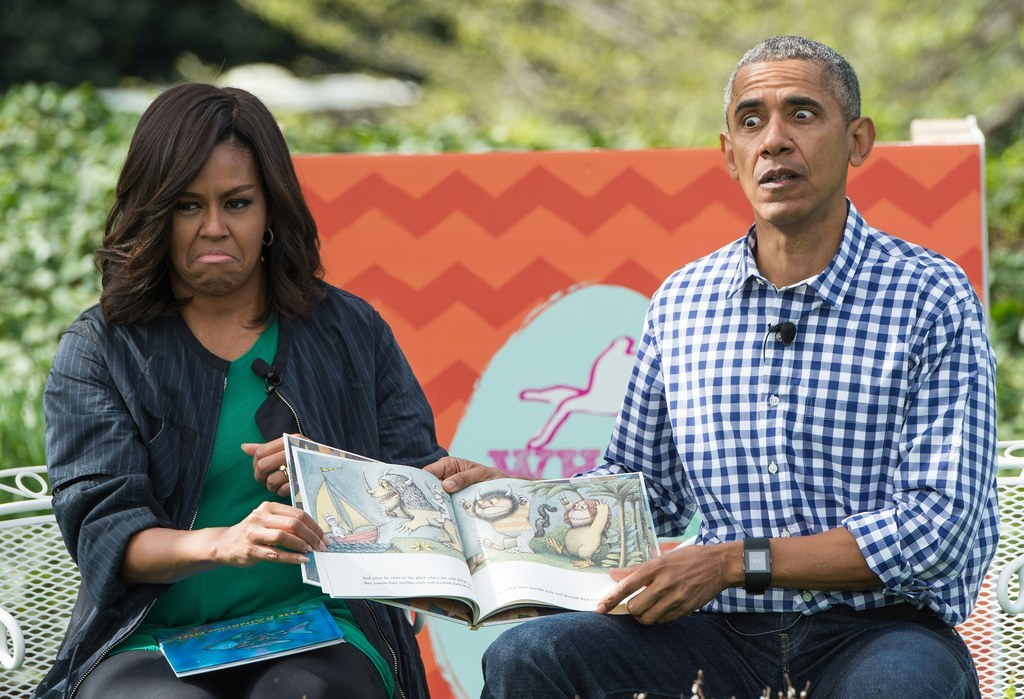 This last one is already coming in handy on Twitter.
As usual, spare a thought for the Obama girls being embarrassed by their folks.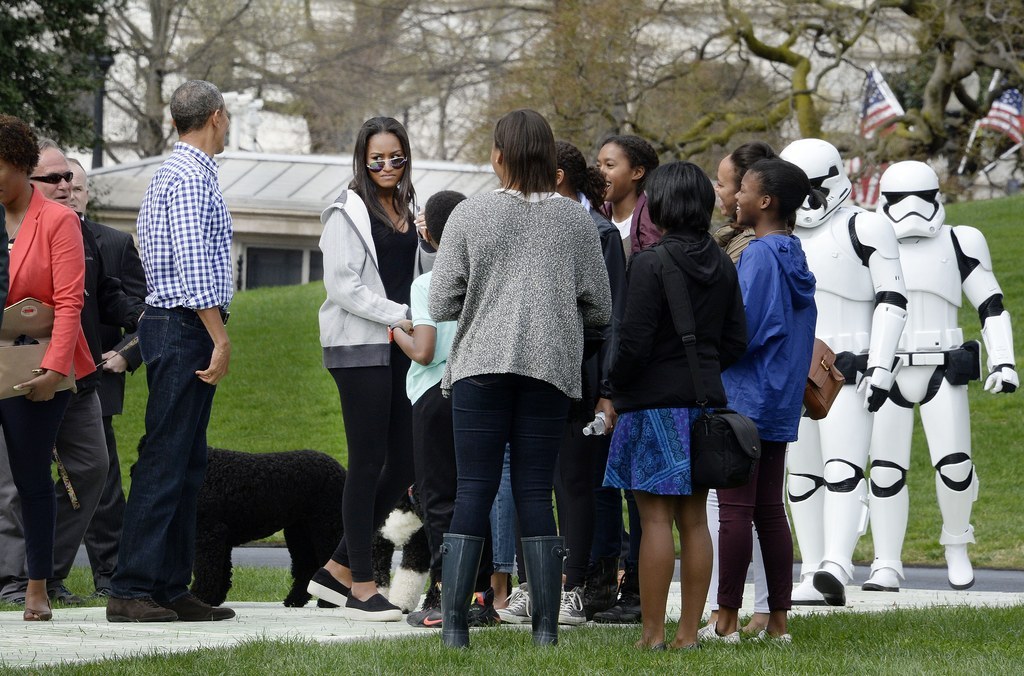 "Plz stop."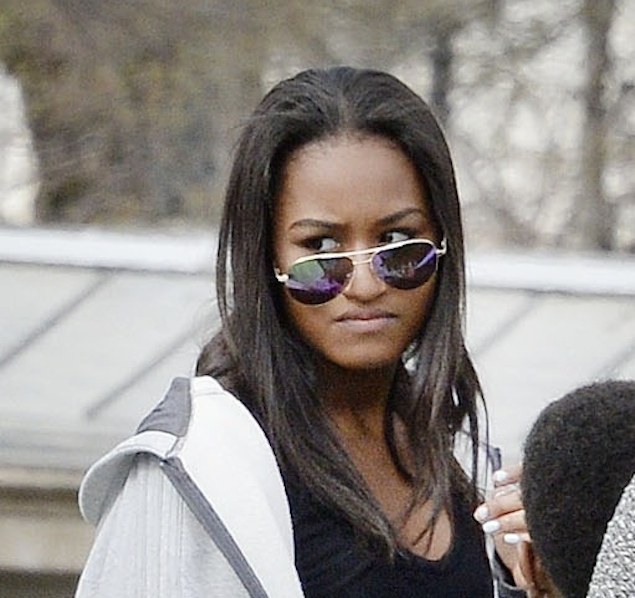 PEACE OUT.