It's that time of year again when the president has to pardon a turkey on national TV because...well, I don't know. It's in the constitution, maybe? Someone should check that.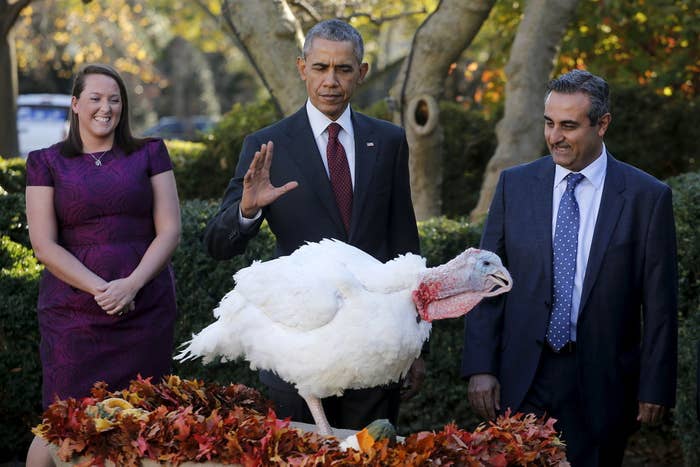 Well, once again the president dragged his daughters, Sasha and Malia, out for the ceremony.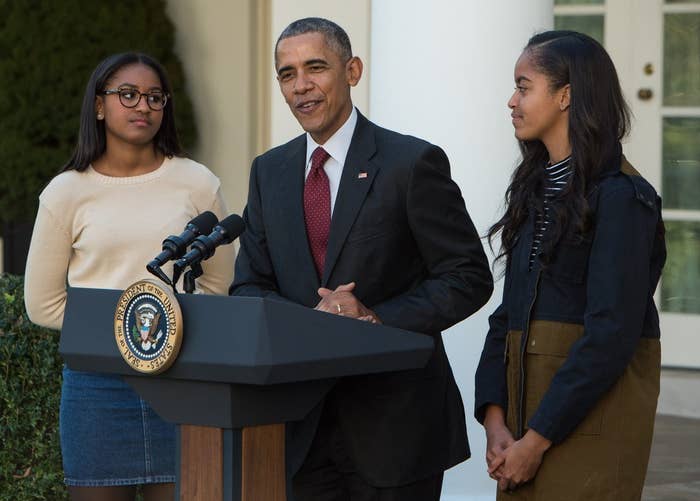 Well, this year America's dad-in-chief actually scored some laughs with his terrible puns. 🚨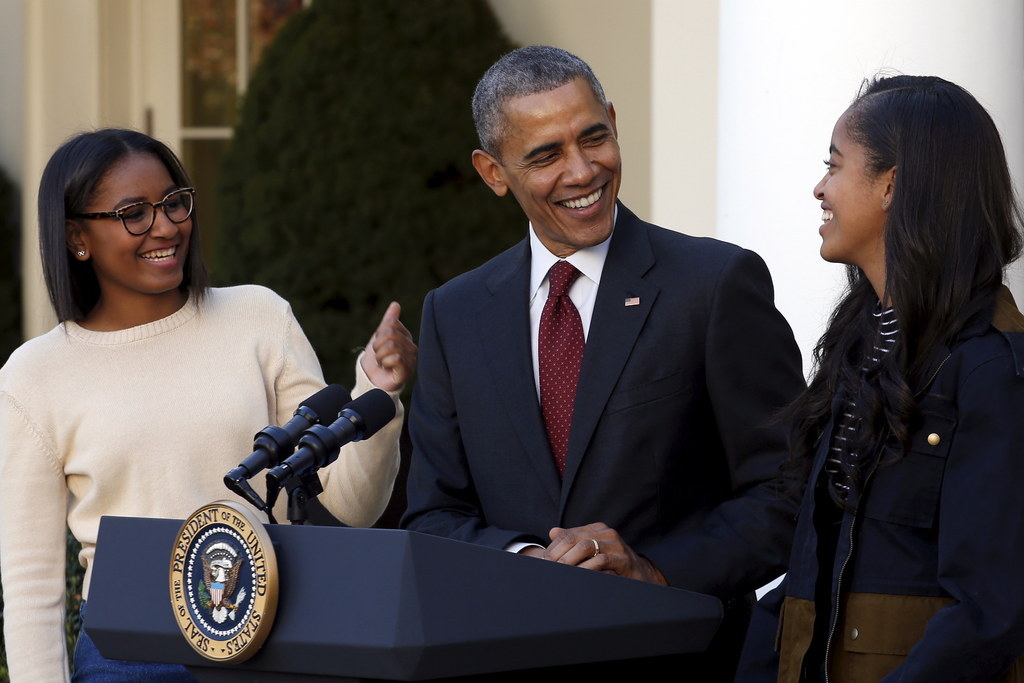 In announcing that a turkey named Abe was receiving the pardon and would spend his days on a farm, Obama said, "He is TOTUS. The Turkey Of The United States."
But this dad joke got the biggest laugh: "It's hard to believe this is my seventh year of pardoning a turkey," the president said.
"OK, that one was good," the girls conceded.
In between the jokes that actually landed there were some QUALITY facial expressions from the first daughters as they bravely endured this odd ritual yet another year.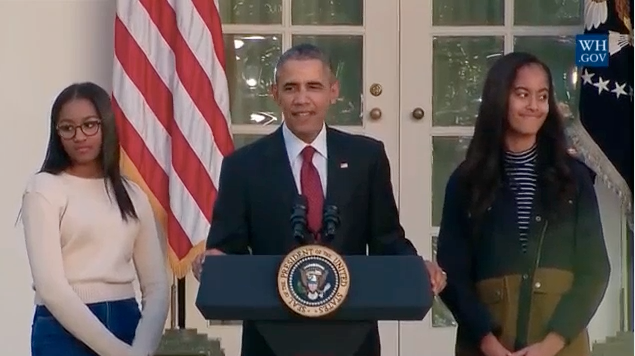 UGHHHHHHHHHHHHH DAAAAAAAAAAAAAD.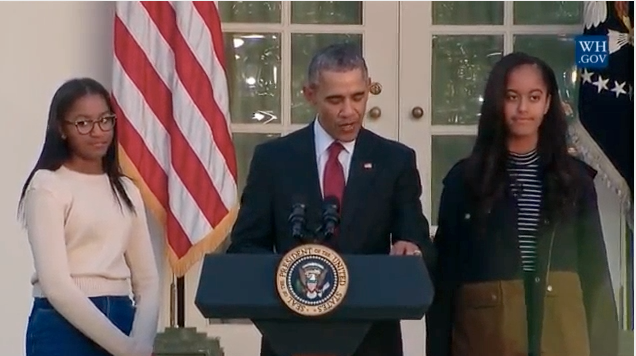 JUST LOOK at Sasha on the left when her dad makes a joke he finds funny about there being a second turkey in the TOTUS line of succession.
And Malia just DGAF when the president jokes that his political director was being pecked by the turkey.
Once again, let us as a nation give thanks for the Obama girls and the dad jokes they endure in front of the world's media. May you find strength in each other.