President Obama met Cuban President Raúl Castro Monday, during his historic three-day visit to the country.
Castro welcomed Obama inside the Revolutionary Palace before rows of military personnel.
During the meeting, the two presidents are set to discuss bilateral and regional issues, including progress made on normalizing relations and to review areas where Obama's visit can be used to accelerate efforts, according to Ben Rhodes, the White House Deputy National Security Advisor for Strategic Communications & Speechwriting.
In a Facebook post Monday, Obama said it was "humbling" to be the first U.S. president to visit Cuba in nearly 90 years and that he was there to "extend the hand of friendship to the Cuban people."
Obama landed in Cuba on Sunday afternoon, in the historic visit that comes amid warmer relations between the two former Cold War foes.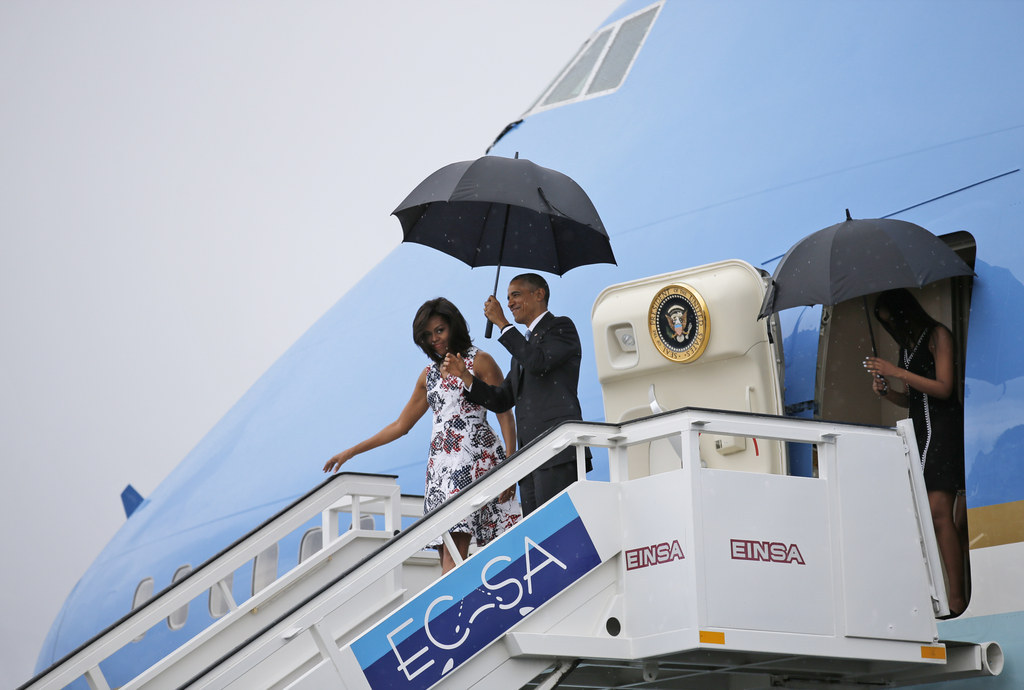 People watched Air Force One from Havana as it approached the runway.
Air Force One, carrying the president and his family, landed in Havana at 4:19 p.m. ET.
The family then descended the plane's stairs, where Obama set foot on Cuban soil, becoming the first sitting U.S. president to do so since 1928.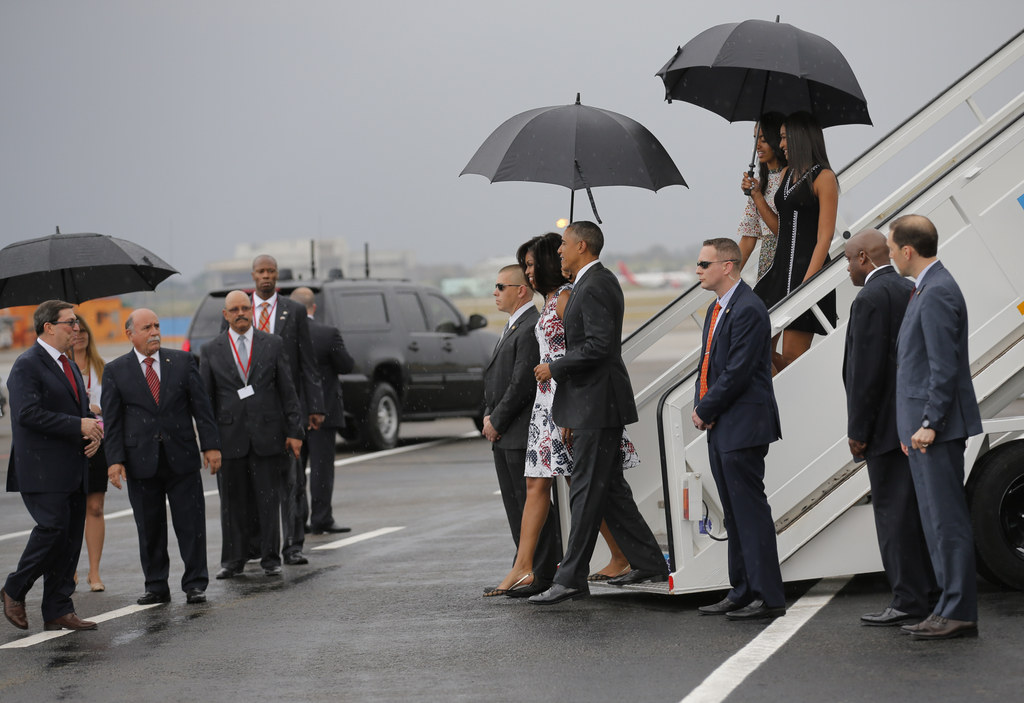 "What's up, Cuba?" Obama tweeted upon landing, using Cuban slang to ask, "What's up?"
Obama will not meet with former leader Fidel Castro, the current president's brother and the revolutionary strongman who led Cuba from 1959-2008. Obama will also meet with Cuban entrepreneurs and members of the country's civil society. He will address the Cuban people directly during a speech on Tuesday.
They will attend a state dinner, as well as a Major League Baseball exhibition game between the Tampa Bay Rays and Cuba's national team.
Dozens of U.S. lawmakers and business leaders have joined Obama on the trip, which is the first by a sitting U.S. president to Cuba since Calvin Coolidge visited 88 years ago.
Starwood executives announced they signed a deal to bring three new hotels to the island becoming the first to enter the hotel market there in 60 years. Airbnb and Marriott Hotels were also cleared do business in Cuba. Marriott President and Chief Executive Officer Arne Sorenson is traveling with U.S. Commerce Secretary Pritzker during the President's visit to Cuba
Hours before the president was set to touch down in Havana, however, authorities rounded up dissidents who held an anti-regime protest in the Cuban capital.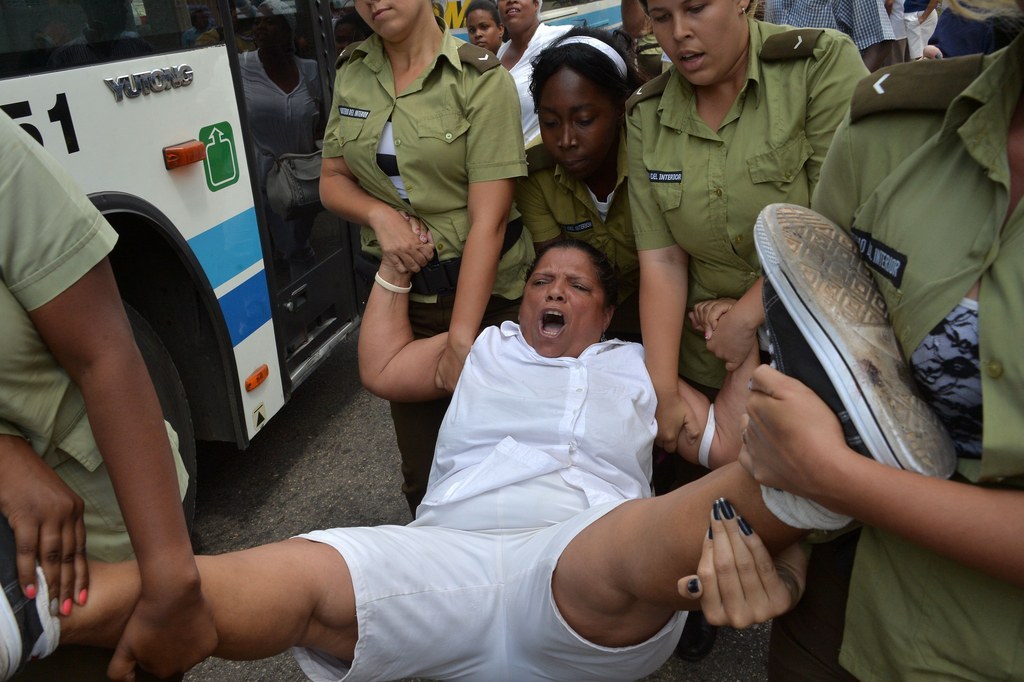 Around 50 members and supporters of the Ladies in White group were detained by police outside a church where the group holds weekly demonstrations, the Associated Press reported.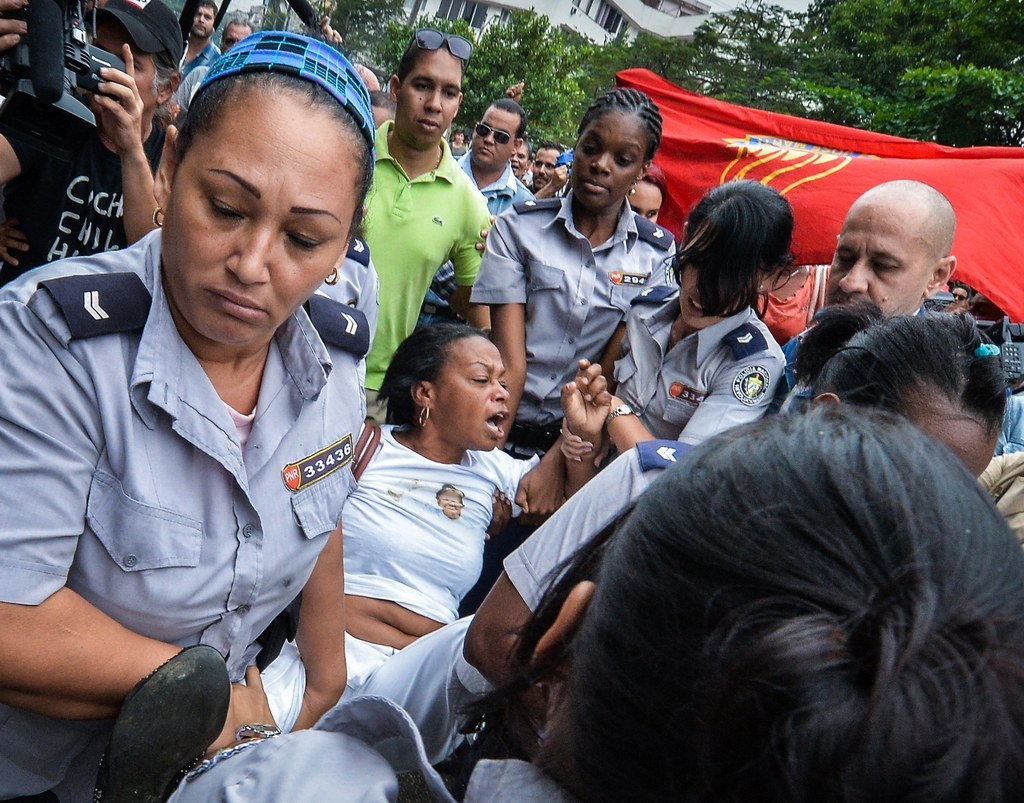 Obama is scheduled to meet with some members of the group, which is comprised of the wives of political prisoners, according to the BBC.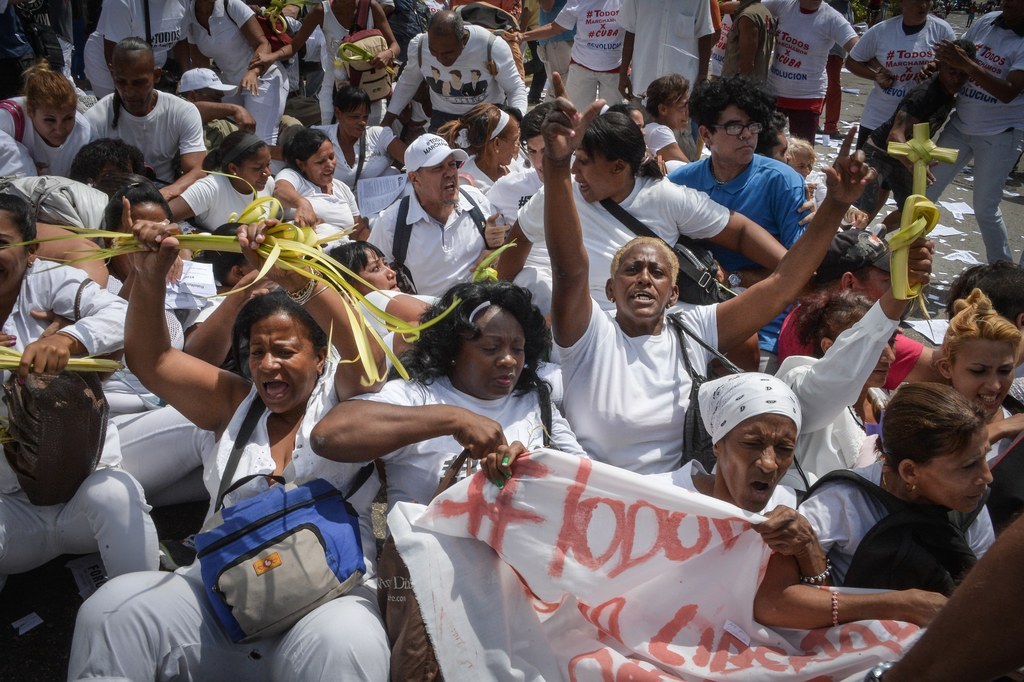 According to the AP, the protesters were surrounded by around 300 Castro-regime supporters before being taken into custody.
Demonstrators are typically detained for a few hours before being released.
Protesters from the same Roman Catholic group were also detained prior to Pope Francis's visit to Cuba last year.
The normalization of relations between the U.S. and Cuba has seen Washington lift a number of sanctions on the impoverished Communist nation.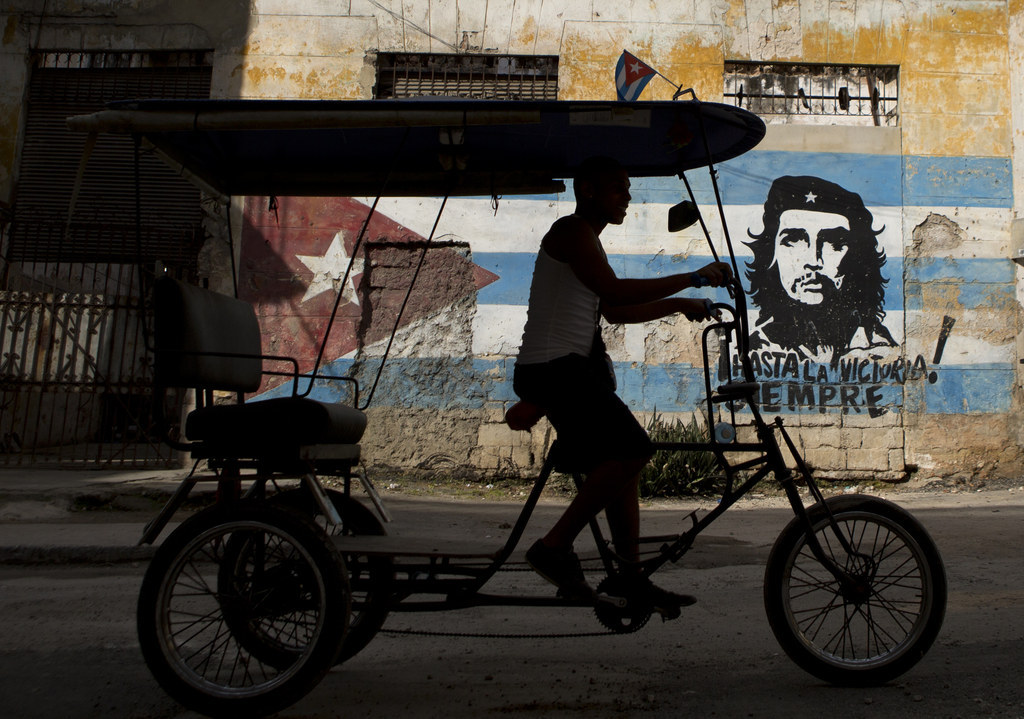 This easing of tensions, combined with Obama's visit, has drawn the anger of Republicans and some Democrats, who say the Cuban government has not made enough human rights progress.
Later in the day, the president addressed the U.S. embassy staff "It's wonderful to be here," he said to the crowd. "This is a historic trip...a future that is brighter than our past."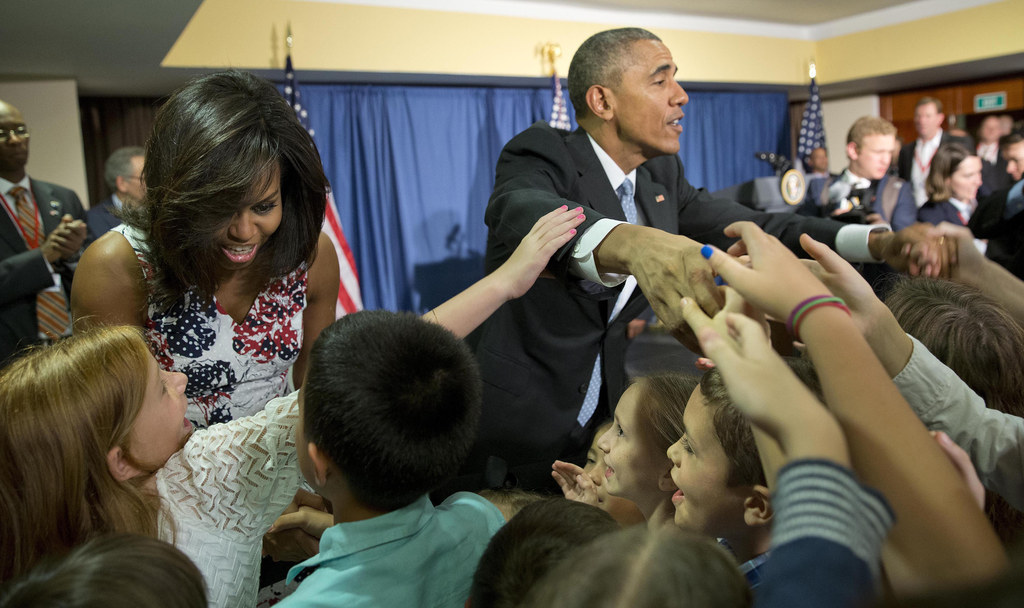 The first family then took a walking tour of Old Havana in the rain.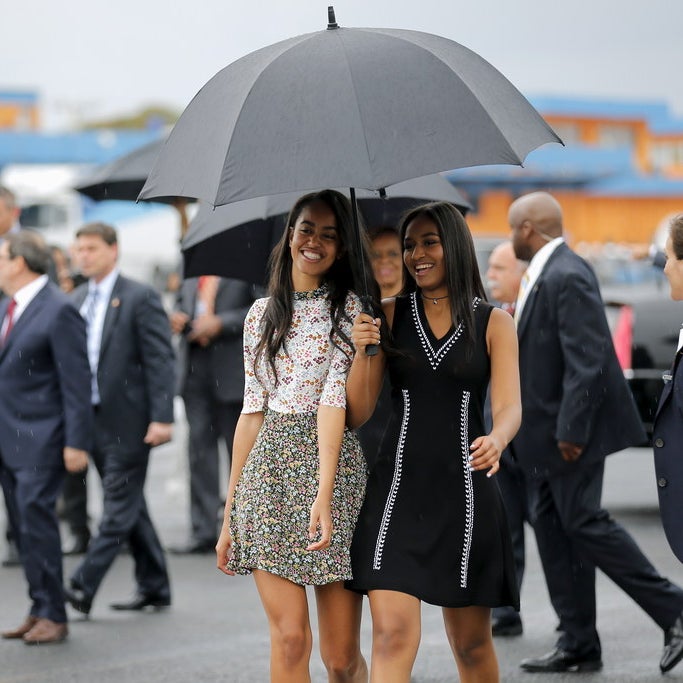 CORRECTION
The president will be in Cuba until Tuesday for a three-day visit. A previous version of this story incorrectly said it was a two-day visit.
Air Force One landed at 4:19 p.m. local time. A previous version of this story said the plane landed at 4:20 p.m.