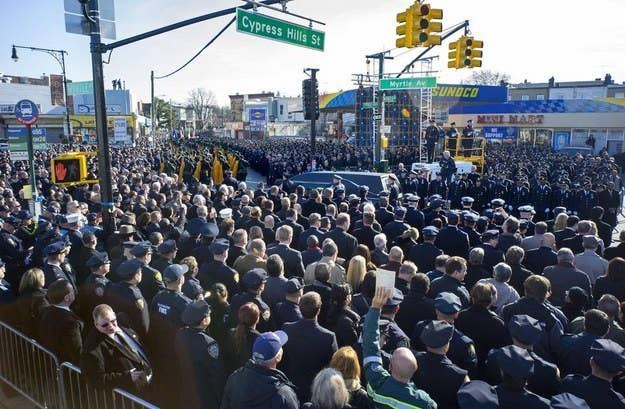 As the hearse drove through Queens, police saluted the coffin of Ramos, who was one of two officers shot dead in a squad car in Brooklyn on Dec. 20.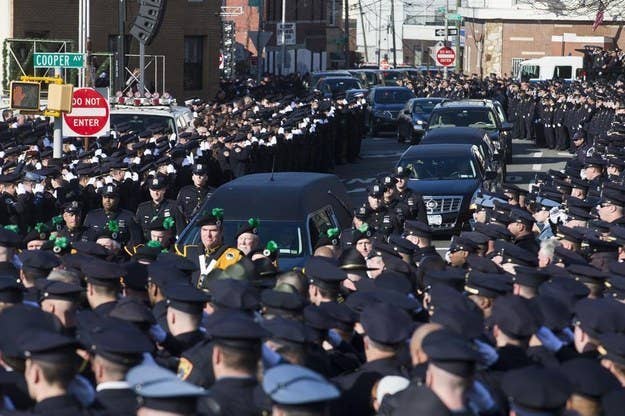 But an old photo from a different NYPD funeral was being widely shared online.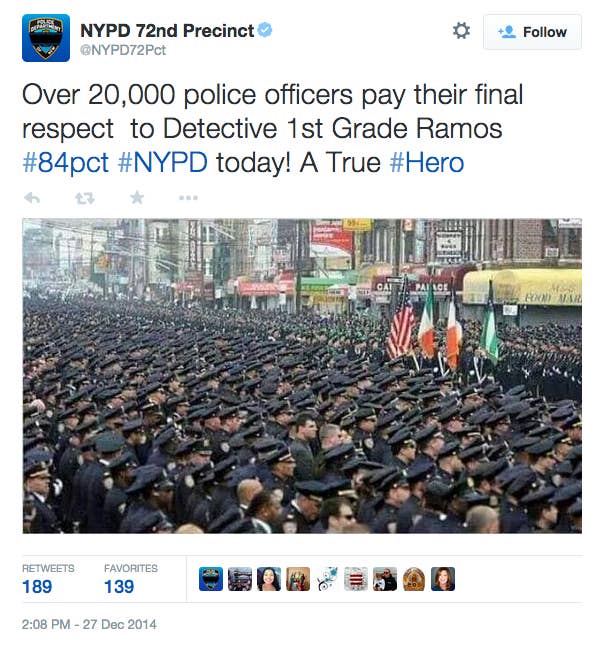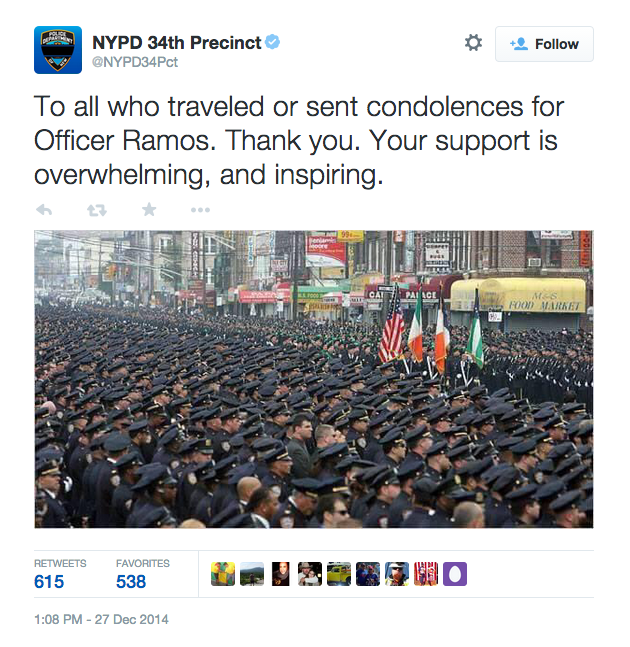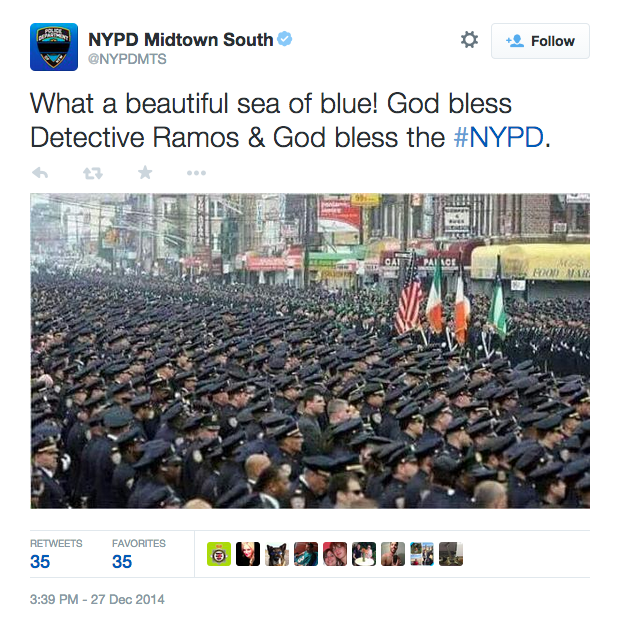 The photo is actually from a 2007 New York Times article on the funeral of NYPD Officer Russel Timoshenko, who was also fatally shot in the line of duty.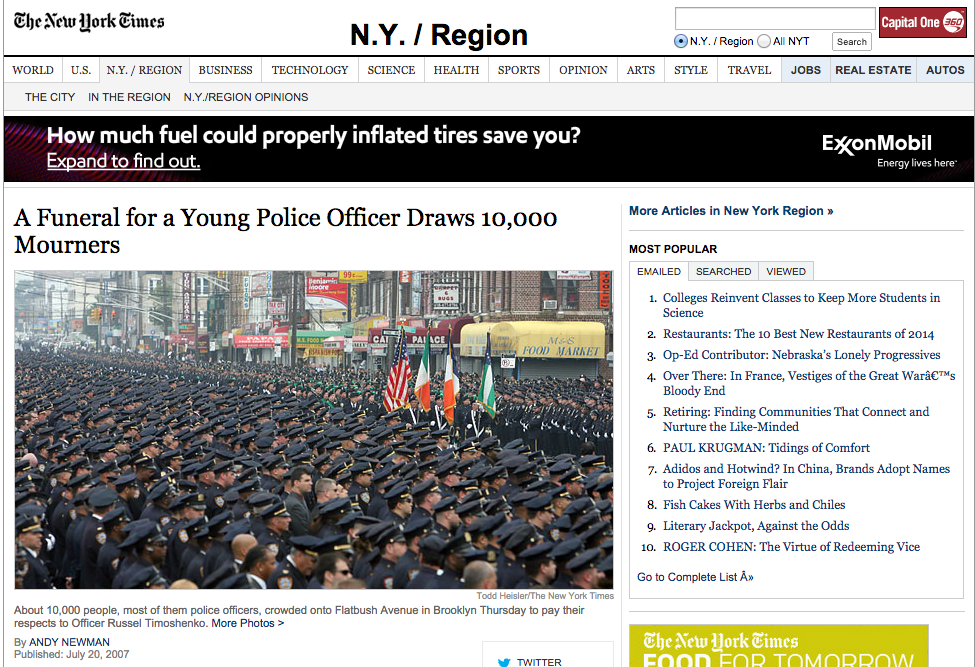 Here are some more pictures of Officer Ramos' funeral on Saturday, showing the huge number of officers in attendance.