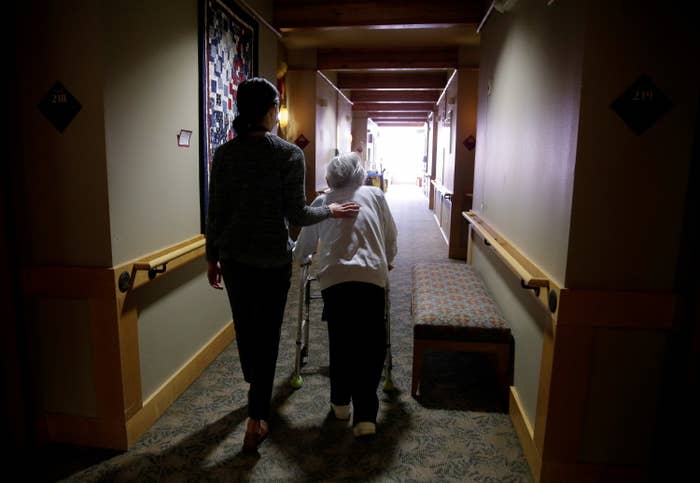 It's been a long year for the Uomoto family.
As the coronavirus pandemic raged, nursing homes and assisted living facilities around the world shut themselves off to visitors in order to protect their vulnerable residents.
That meant that for over a year, Mark Uomoto couldn't see his 98-year-old mom, Yoshia, in person at her Seattle facility except through a window.
"It was hard. She was kind of isolated," Mark told BuzzFeed News. "When I saw her through the window, she was just happy to see me and I was happy to see her, but with her being hard of hearing, it was hard to talk."
Yoshia lives at Nikkei Manor, an assisted living facility primarily designed for Japanese Americans. It shut its doors to visitors on March 23, 2020. The tight restrictions helped ensure no residents contracted COVID-19, according to executive director Theresa McLaughlin, but it's still been tough.
"The pandemic has taken an enormous toll on our staff and residents," McLaughlin said in a statement to BuzzFeed News.
Residents there have now all been fully vaccinated — so as of Monday, staff have been allowing families to visit with their loved ones, as long as they still wear masks as a precaution.
Mark, who is also fully vaccinated, said he was surprised on Tuesday when he was informed he'd finally be able to visit his mom in person. "I said, 'Yeah! Let's do it!'" he recalled.
When he arrived, he was told that Lindsey Wasson, a photographer with Reuters, would be on hand to capture their reunion.
Meanwhile, a staff member escorted Yoshia back to her room and told her to prepare for a surprise.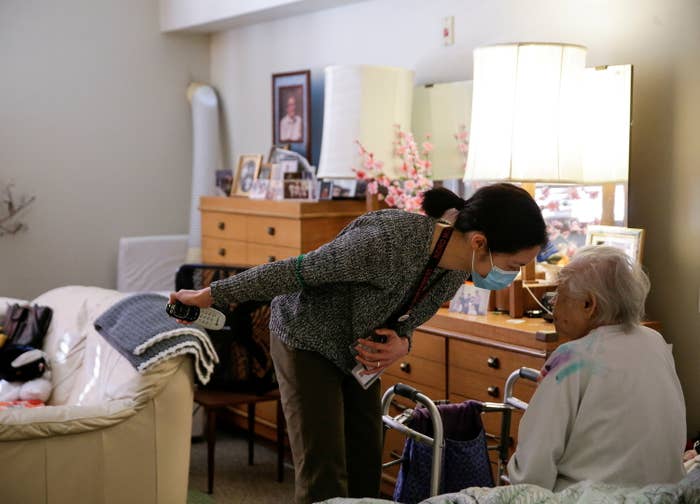 Yoshia closed her eyes, as she was told...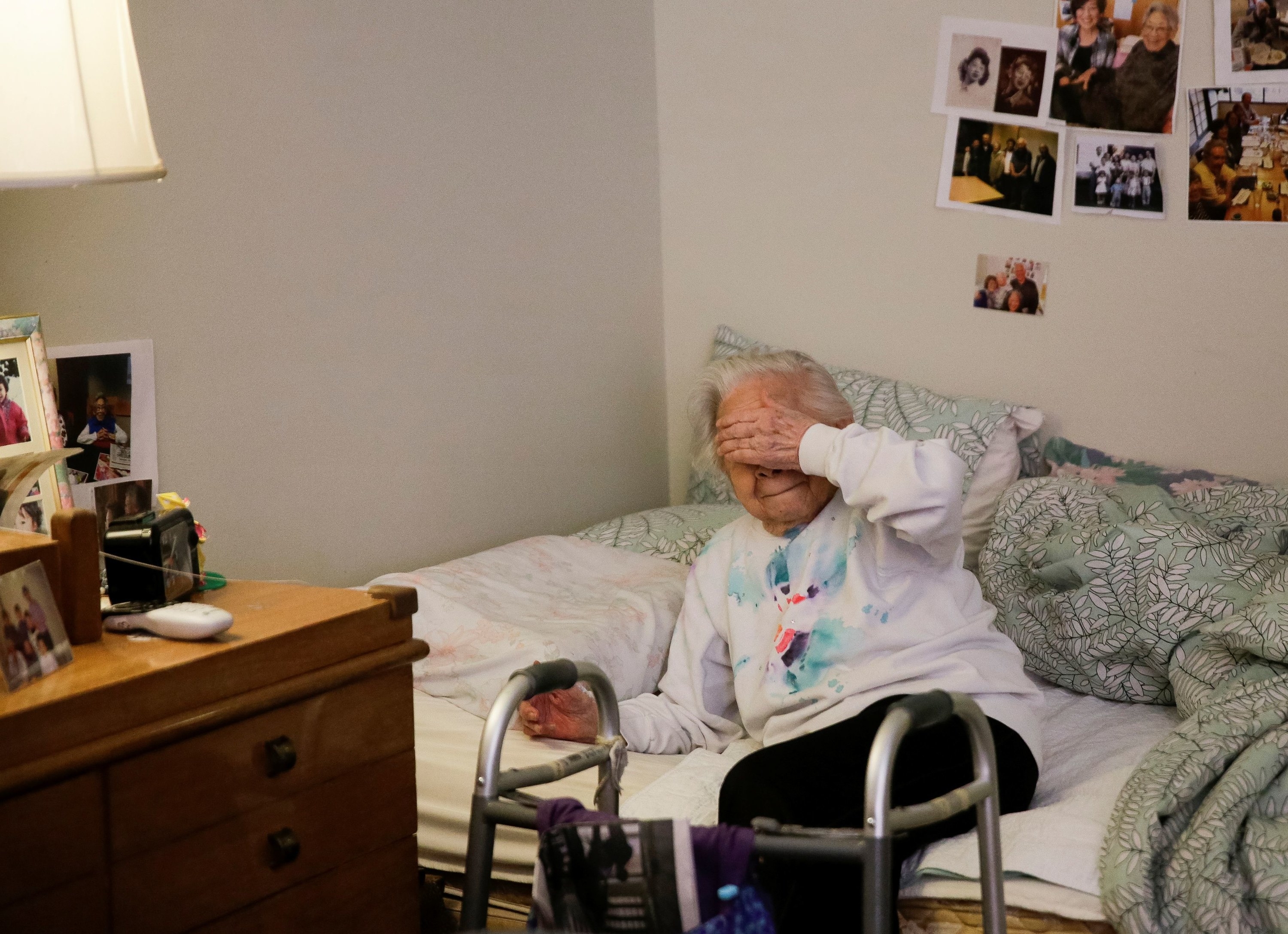 And Mark and Yoshia's niece, Gail Yamada, made their way into the room, which Yoshia had decorated with pictures of the family members she hadn't seen for so long.
"The sense of anticipation was really fun," Wasson, the photographer, told BuzzFeed News.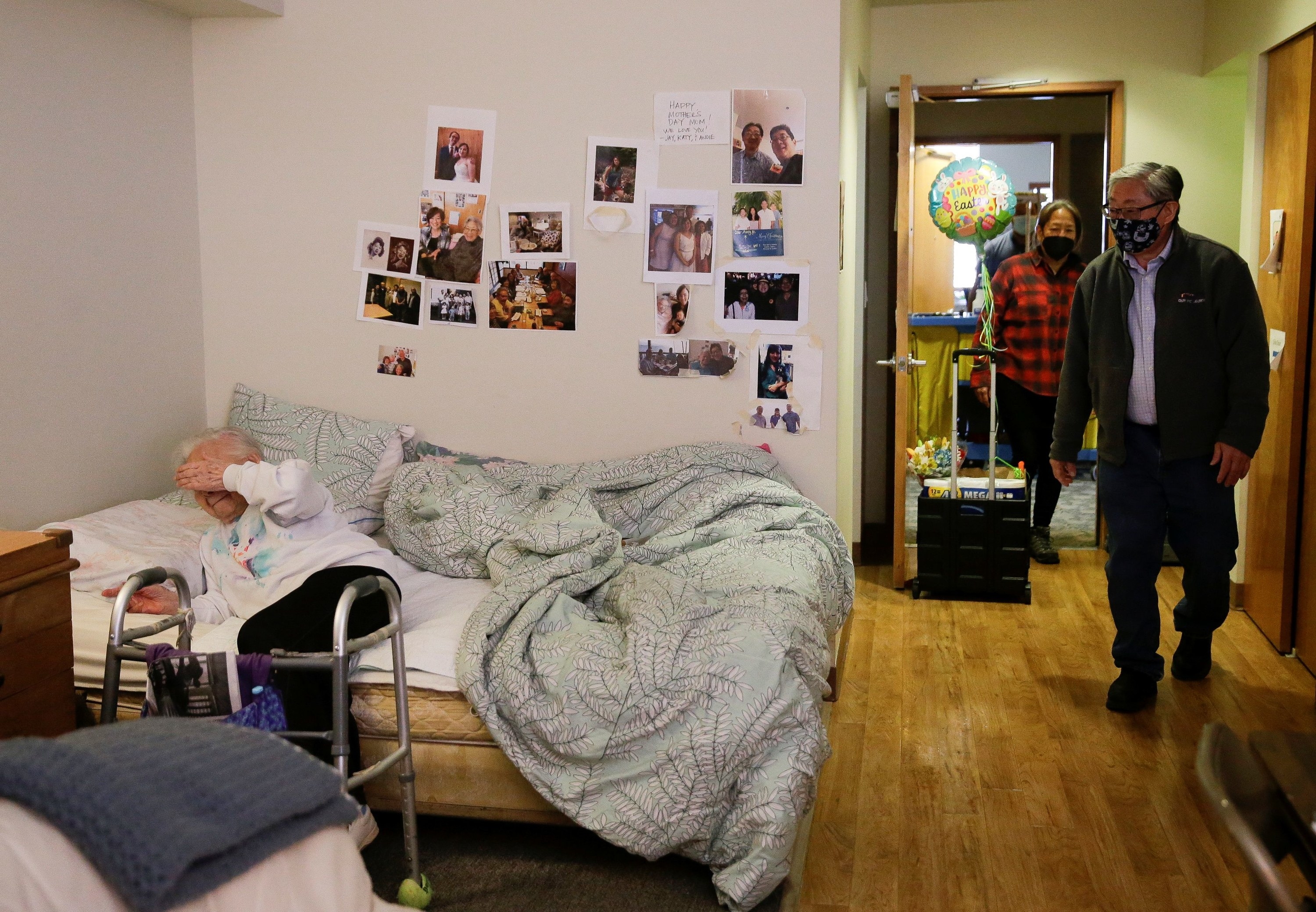 Then came the moment of surprise.
Yoshia's face said it all.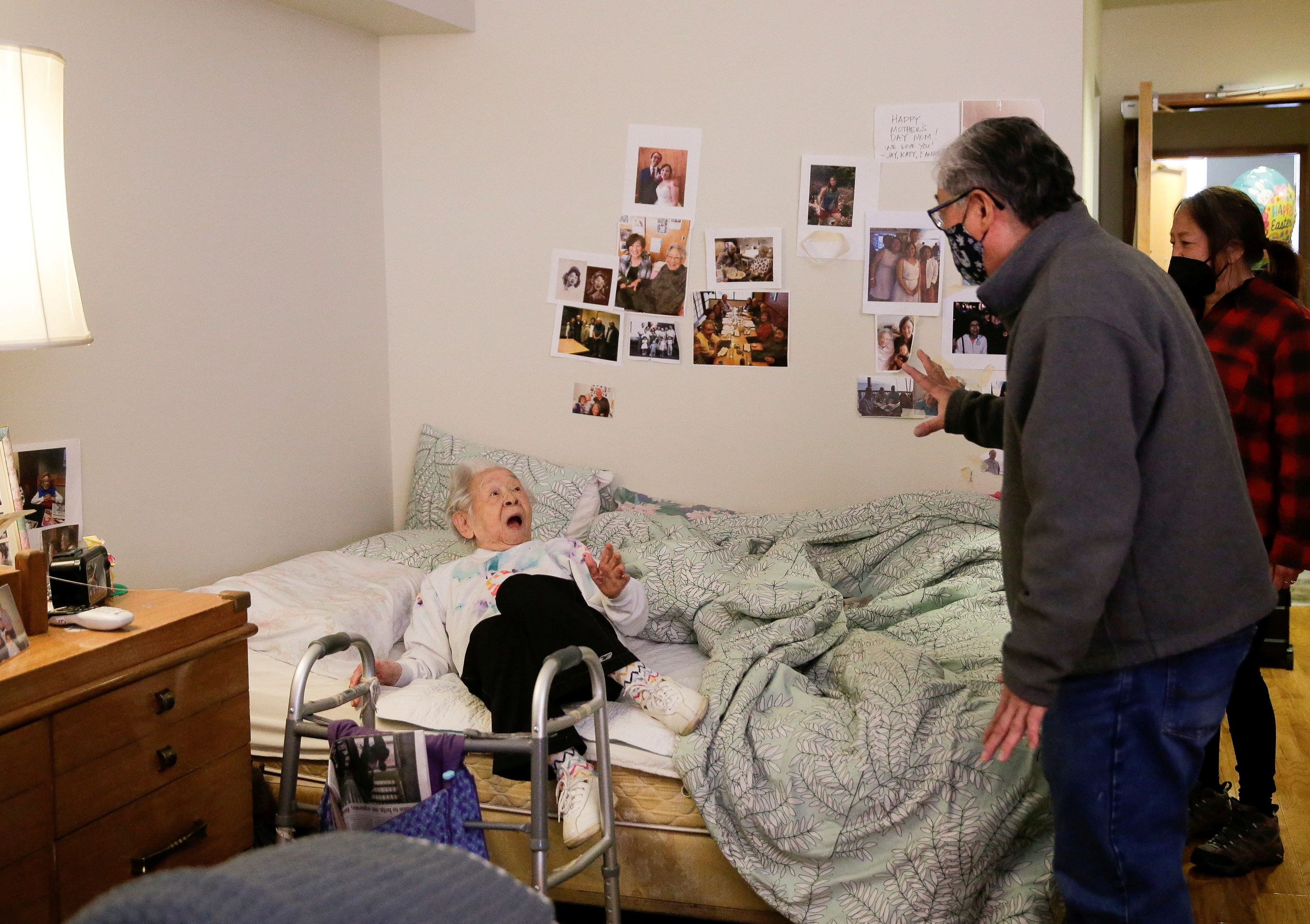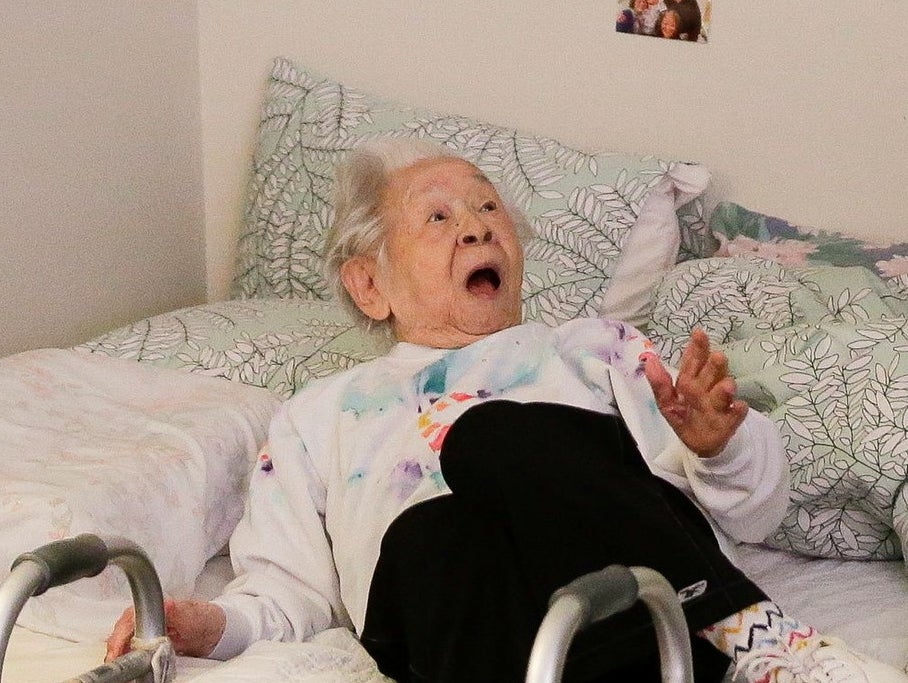 "It was wonderful," Mark said. "Her expression was just seared in my memory — how happy she was."
Photos of the reunion went viral after they were published by Reuters, then shared by NBC News on Twitter on Wednesday.
Mark said he thinks his mom will get a kick out of going viral at 98: "She'll probably laugh and think, Oh, not me!"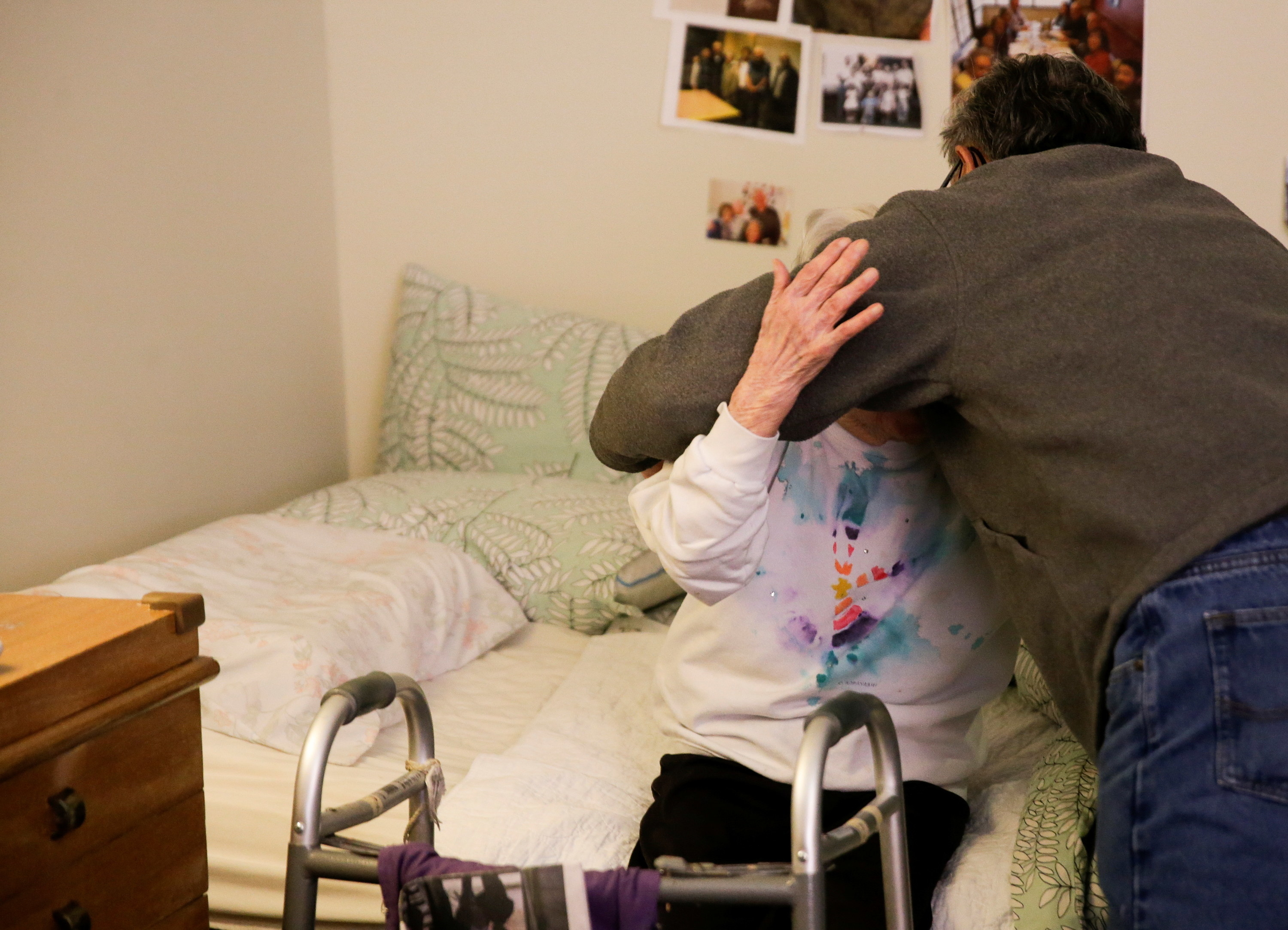 Wasson has memories of visiting her own grandmother, June Takeshita, when she lived at Nikkei Manor prior to her 2011 death.

"It was definitely nostalgic to be back there for the first time in many years and definitely brings up a lot of feelings of relief for the families," Wasson said. "We are still a long way from the end of the pandemic, but I think it represents a hopeful step towards that direction."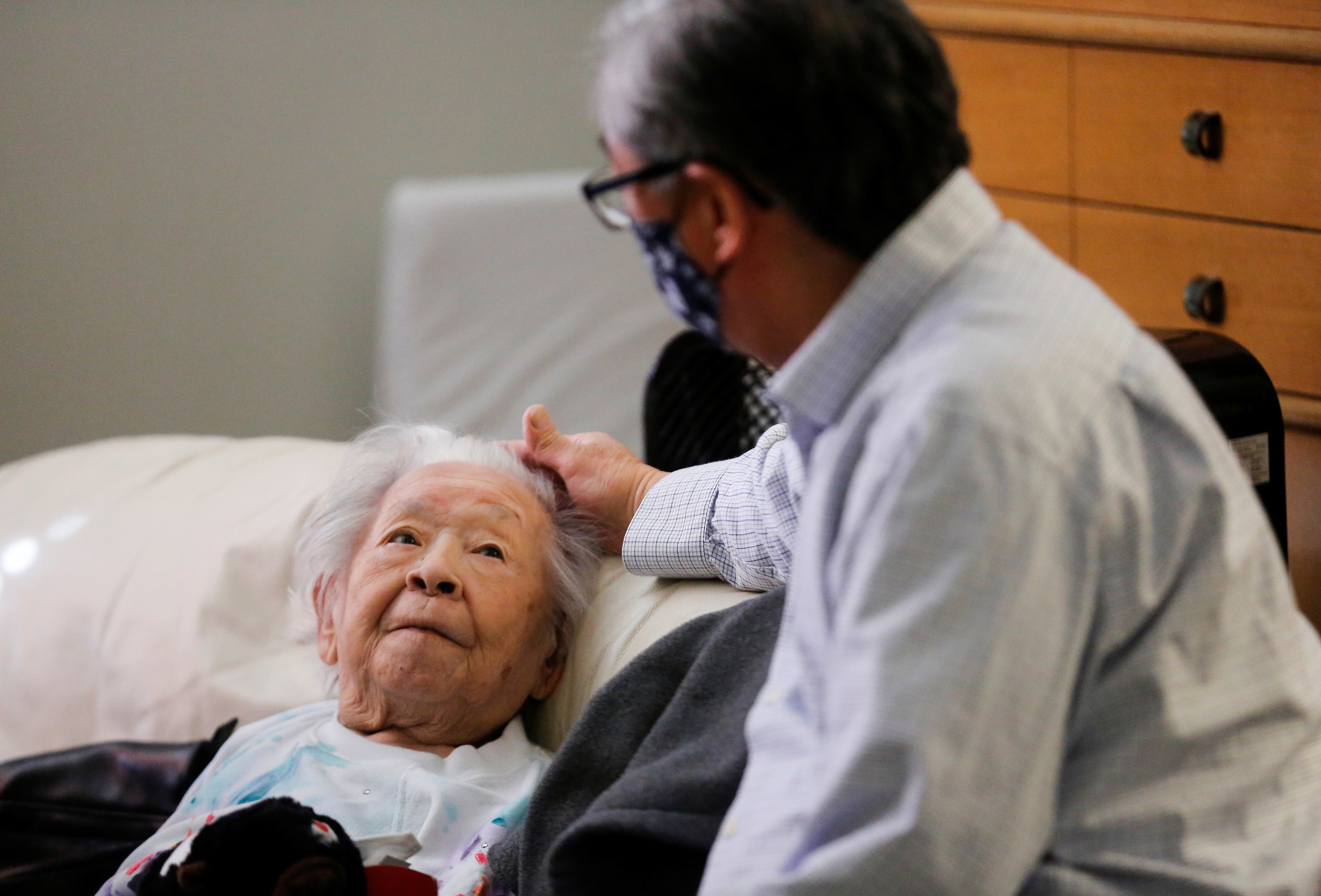 Born in Woodinville, Washington, Yoshia raised two sons with her husband. She was widowed in 1982 but still found happiness with her sister and friends at her church. Mark said she's also been well taken care of at Nikkei Manor since she moved in about a decade ago.
Mark hopes that life continues to normalize for his family and others. He knows how lucky he is to have had the chance to see his mom in person again. The mother of a colleague of his died in a nursing home several months ago before the facilities opened back up. For now, he's counting his blessings — and hugging his mom.
"It felt wonderful. I haven't felt that in over a year," he said. "Knowing I could feel Mom and see Mom, see her smile — it's been a long while."