Norwegian Filmmakers Admit To Faking "Syrian Hero Boy" Video
The video, purporting to show a young boy saving a girl amid a hail of gunfire, went viral. The director told BuzzFeed News he wanted to bring attention to the plight of children during wartime. WARNING: contains graphic (faked) footage. h/t BBC
A group of Norwegian filmmakers has admitted to faking a viral video that supposedly showed a Syrian boy rescuing a girl from gunfire.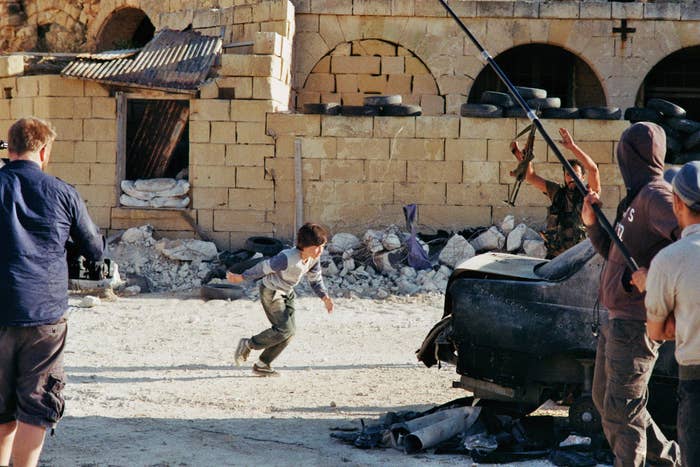 Director Lars Klevberg, 34, told BuzzFeed News he actually filmed the video on the island of Malta in May with a local cast and crew in order to bring the media's attention to the plight of children in war zones.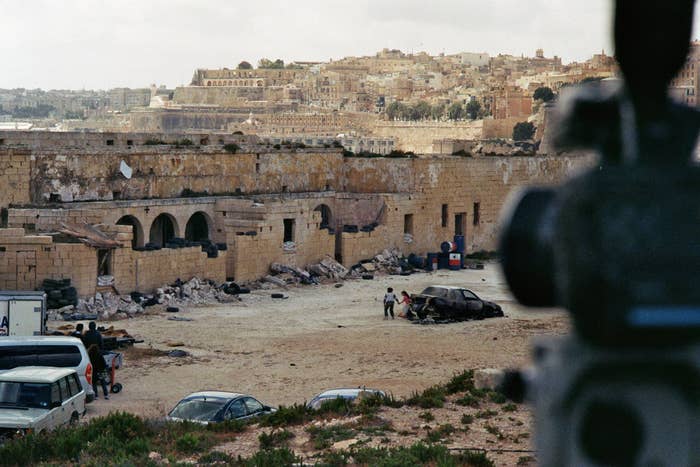 "I wanted to be a voice for every child caught in war, not just in Syria," Klevberg said. "So many children are getting killed or hurt there and nobody did anything in the media, trying to help them or write their stories."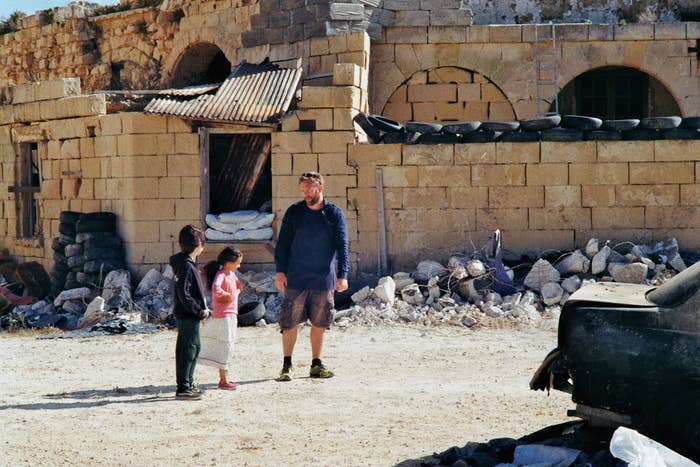 "I was thinking that if we could make a film that showed some good things, of children surviving, I thought it could spread around and make people believe there was hope for the future for the children."
In the minute-long video, a boy can be seen getting up from the ground supposedly after being shot. "Guys, guys, he's moving. He's alive. He's not dead," a man can be heard shouting in Arabic.
"God is great! God is great!", the shouts continue, before the boy is seemingly shot down.
The boy gets up again and the same scene plays out once more:
He is then able to rescue a young girl from behind a burned-out car amid a hail of gunfire.
The BBC's Amira Galal had said there was reason to doubt the authenticity of the video because the boy doesn't seem to react to the impact of the bullets, and falls forwards instead of backwards.
"The other thing we see is that when he is shot there is a lot of smoke around him, however we don't actually see what the source of that smoke is."
However, Galal appeared confident the video was shot in Syria: "We can definitely say it is Syria," she said in a BBC video. "We can definitely say that it's probably on the regime frontlines."
"It's very difficult to tell where exactly it is, however we may surmise that it might be around eastern Aleppo because areas such as Idlib, the Syrian coastal areas, Damascus, they tend to be a lot more fertile but as we can see in the video it's a lot more arid, it's a lot dryer."
"The only thing that's certain in this scenario is that there is nothing certain in Syria," Galal said.
"The film aimed to appear authentic," the filmmakers said in a press release, "but the children surviving gunshots was supposed to send small clues that it was not real."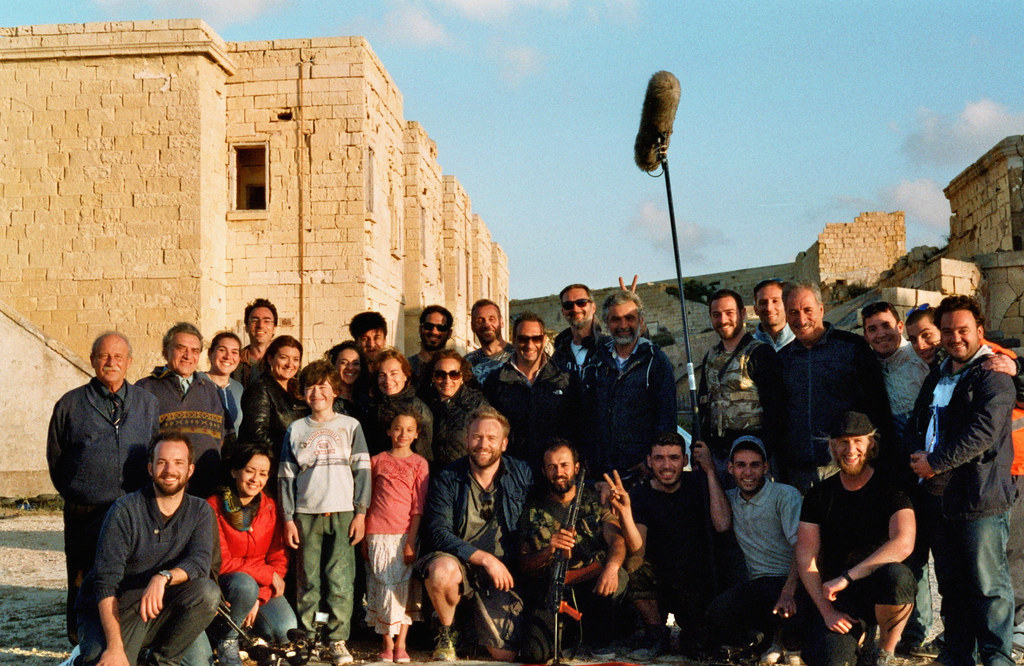 Klevberg was adamant that the filmmakers do not support a side in the Syrian civil war.
"We don't take any side in the conflict" he said. "It's not about that. We want to take the side of the children and try to get attention to what's happening."
The filmmakers posted the video on Monday Nov. 9 on a YouTube channel they set up. By Friday afternoon it had received almost three million views.
Klevberg told BuzzFeed News he believes the video did its job of drawing attention to the ordeal of children in warzones, and he doesn't expect it will be any less powerful now that people know it was faked.
UPDATE: 10:45 a.m. ET Monday November 17
On Monday, a group of 60 media professionals, analysts and activists have written an open letter to the Norwegian filmmakers behind the fake video, saying it had "damaged even further the information that comes out of Syria contributing to the misinformation rather than sparking debate as the filmmakers had intended."
"Syrian children have been the target of snipers, barrelbombs and massive atrocities forover three years, much of which hasbeen documented, painstakingly, bycitizen journalists and journalists alike in the most dangerous and dire of circumstances. Thisfilm undermines the work and the people who continue to document crimes against humanity. Rather than engage in thoughtful debate using existing evidence, of whichthere is plenty, the film calls to question, both ethically and professionally the work being done to document these crimes inside Syria."
The letter is signed by Andy Carvin from First Look Media, Asaad Al-Achi from the Syrian National Council, the journalist Edith Bouvier and Chris Doyle from the Council for Arab-British Understanding, among many others.