The Iowa State Fair is happening this weekend.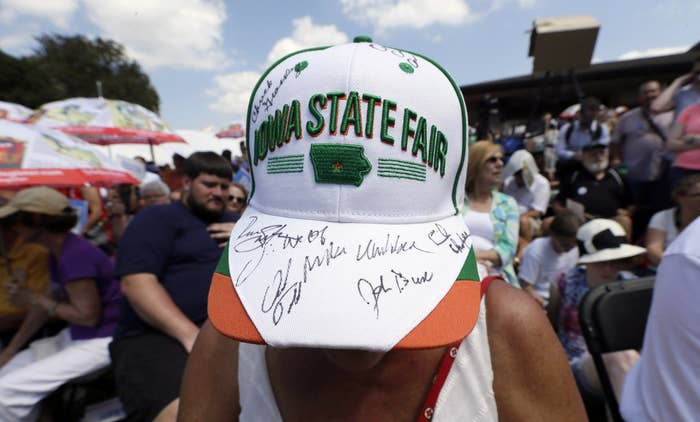 That means if you're one of the thousand or so people (22, actually) who are running for president it's time to hit the fairgrounds to mix with regular Iowans in the influential primary state.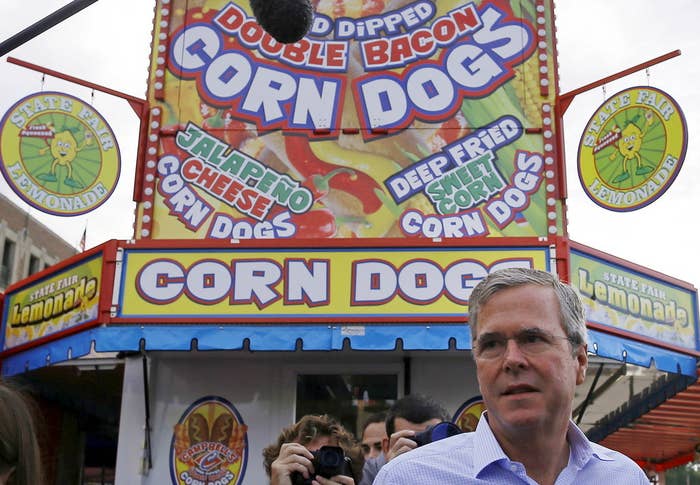 You have to give big speeches in front of big American flags...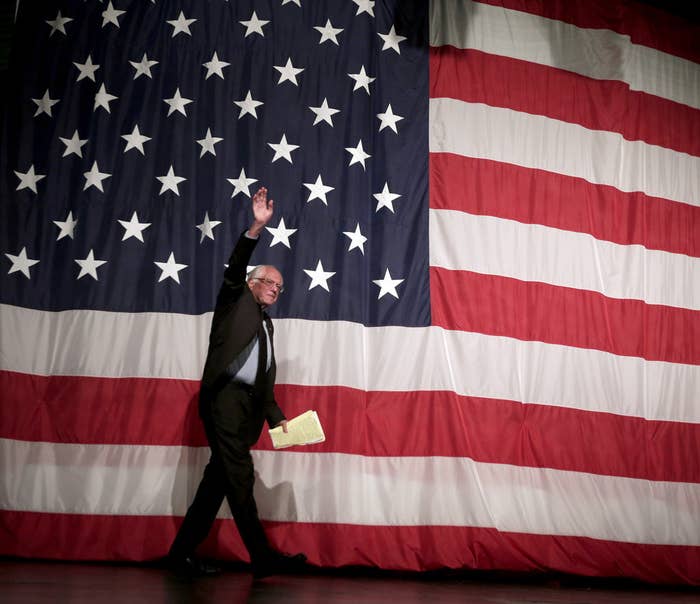 And big speeches on big stacks of hay...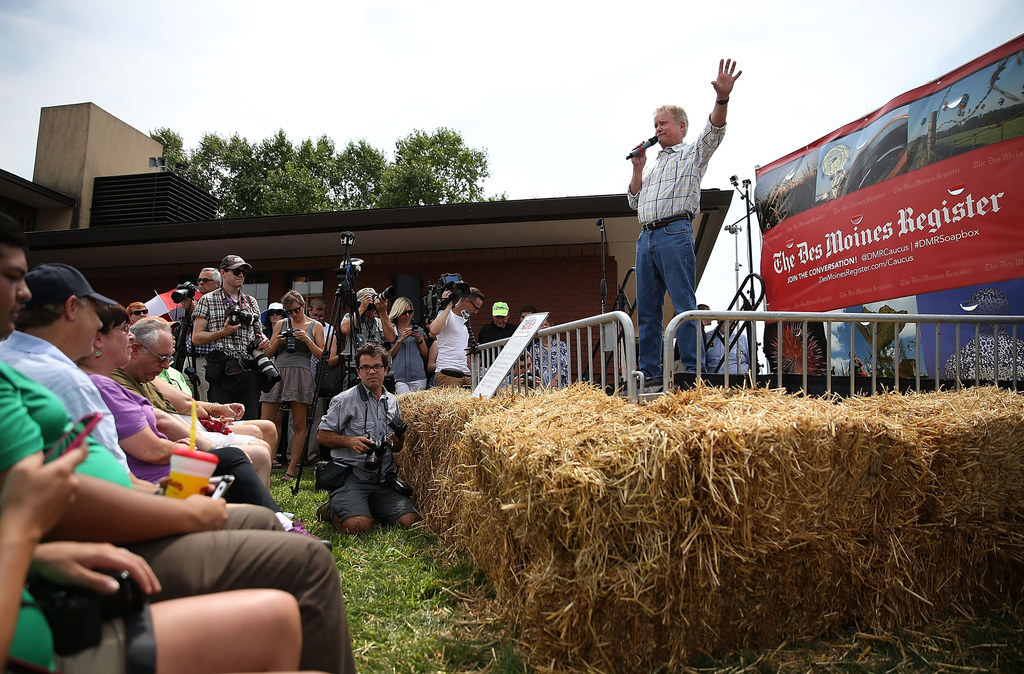 Or big speeches in front of your big private helicopter.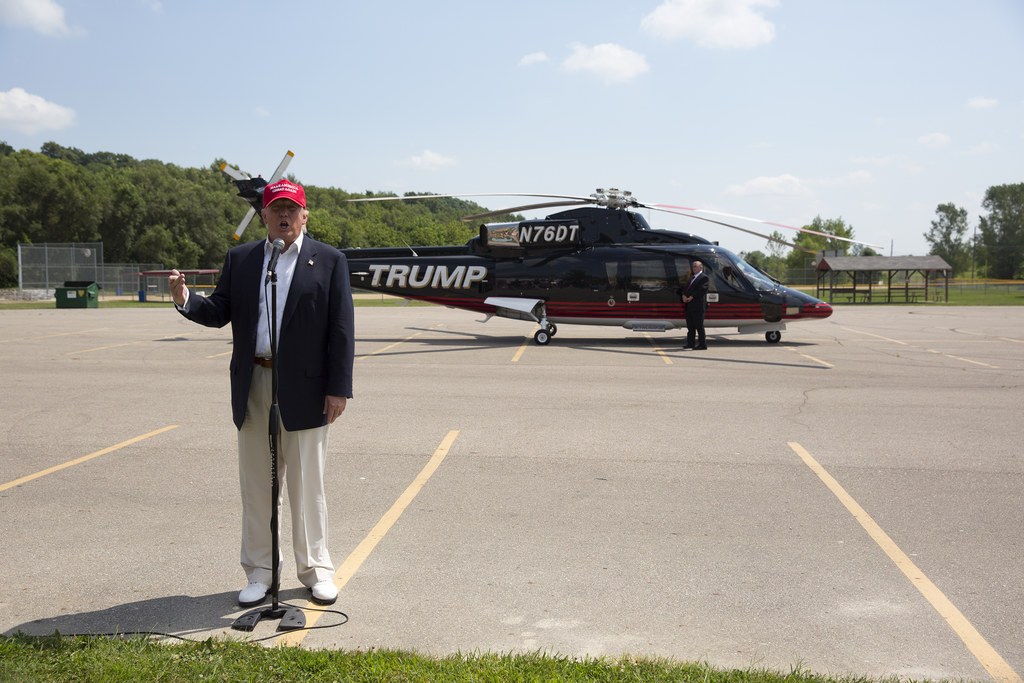 You should also be sure to mix with the potential voters....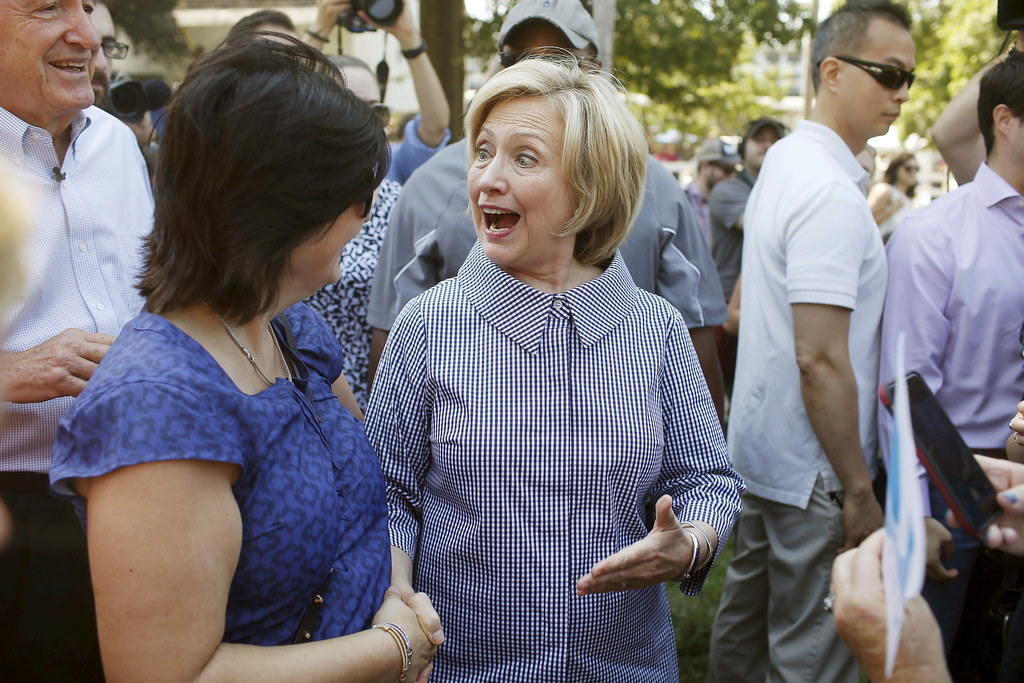 Play some of the games...
And pose for lots of selfies.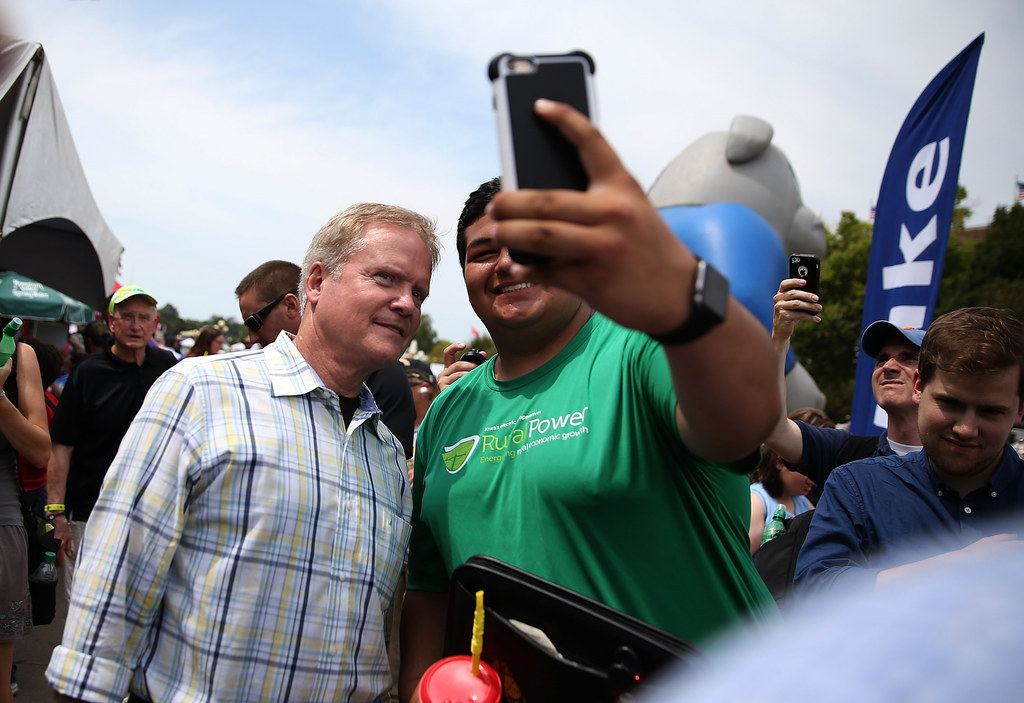 This is, of course, all very exhausting. So who's hungry?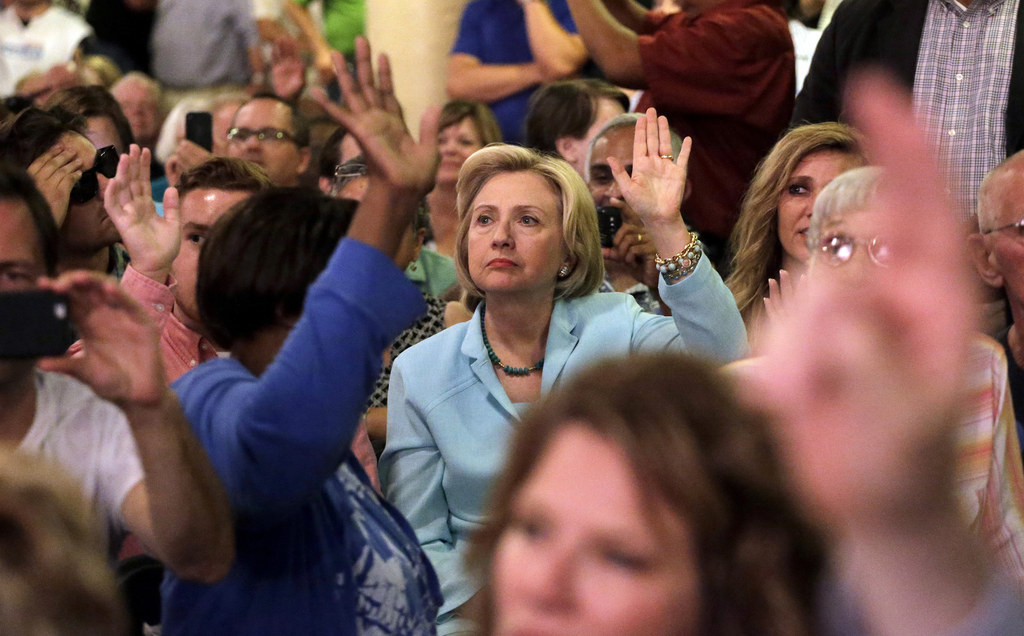 Good, because more than anything else the Iowa State Fair is all about watching people who want to be America's next president being photographed chowing down on junk food.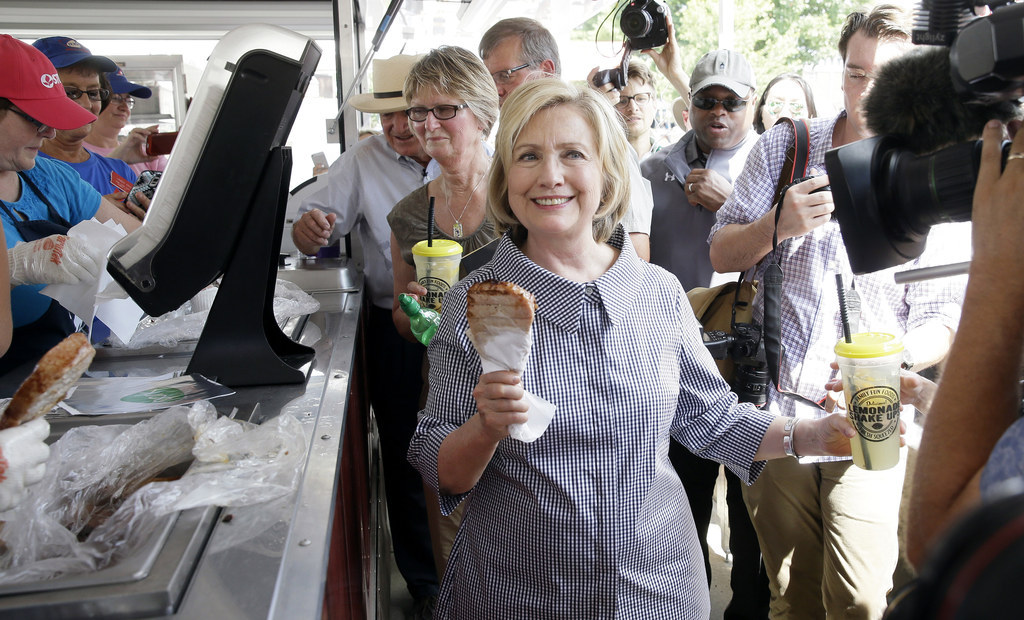 That's how we end up with pictures of Hillary Clinton going to town on a pork chop on a stick...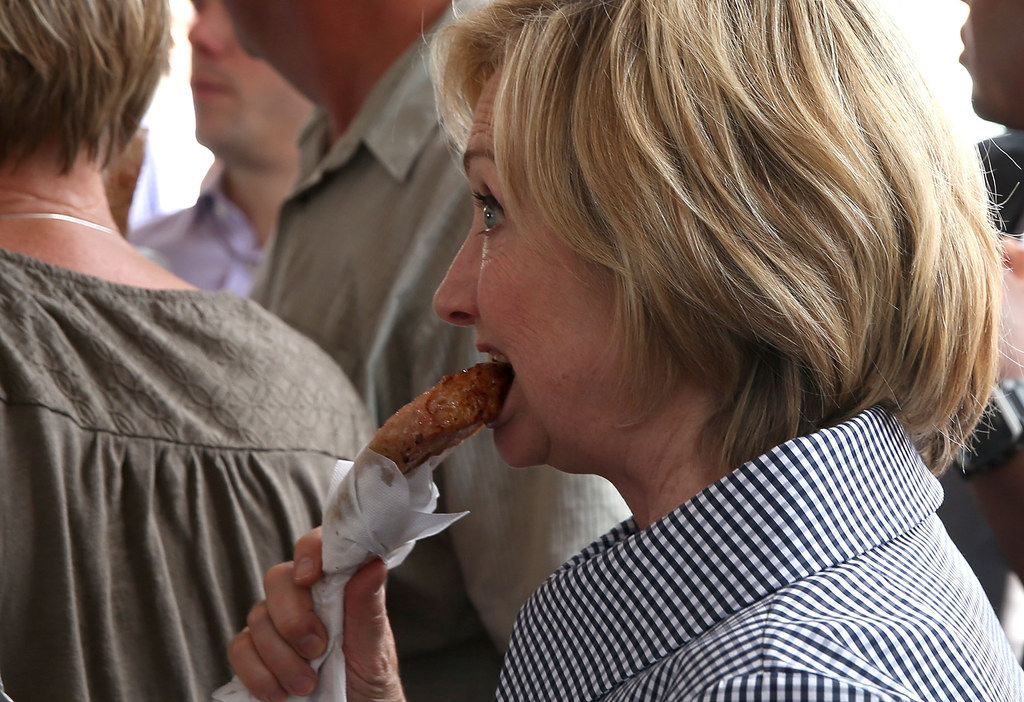 And Jeb Bush getting down and dirty with this deep fried candy bar.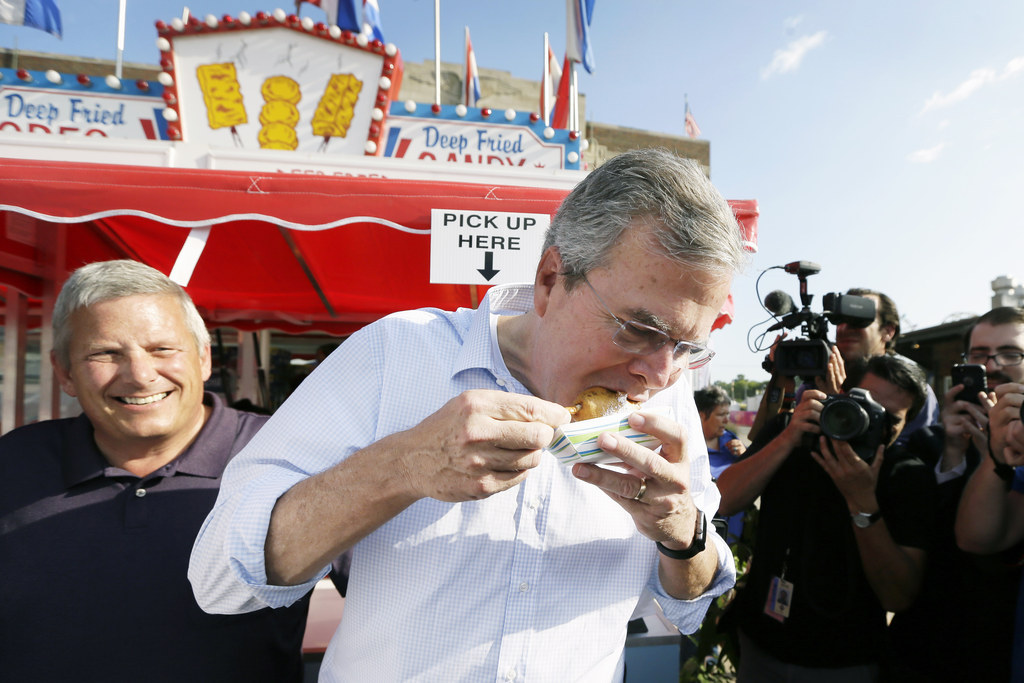 Bush has lost a ton of weight by following the strict paleo diet.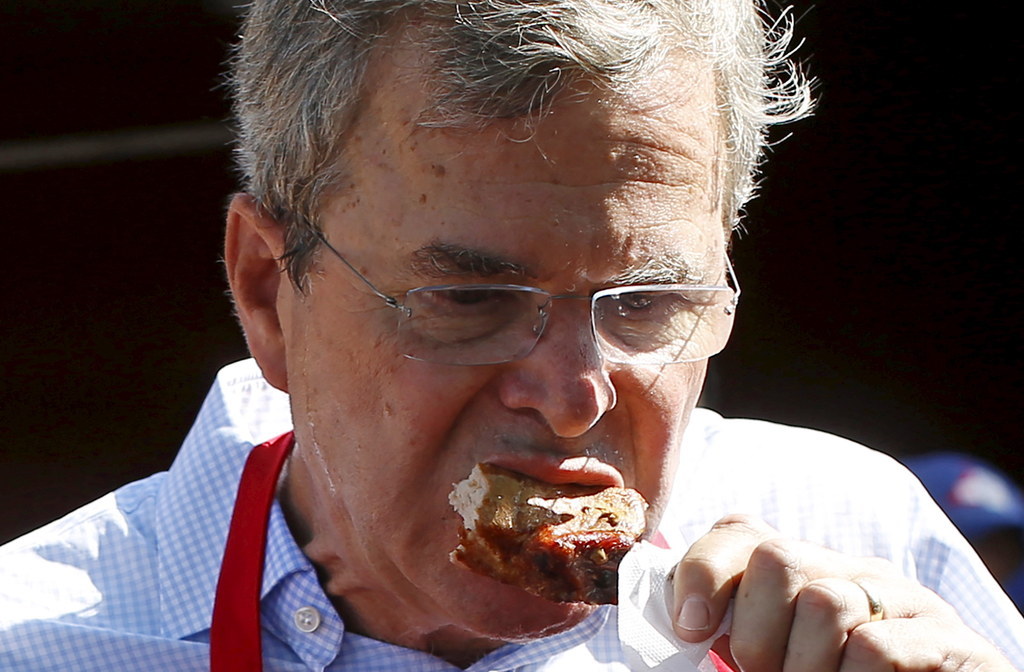 But everyone deserves a cheat day, right?!?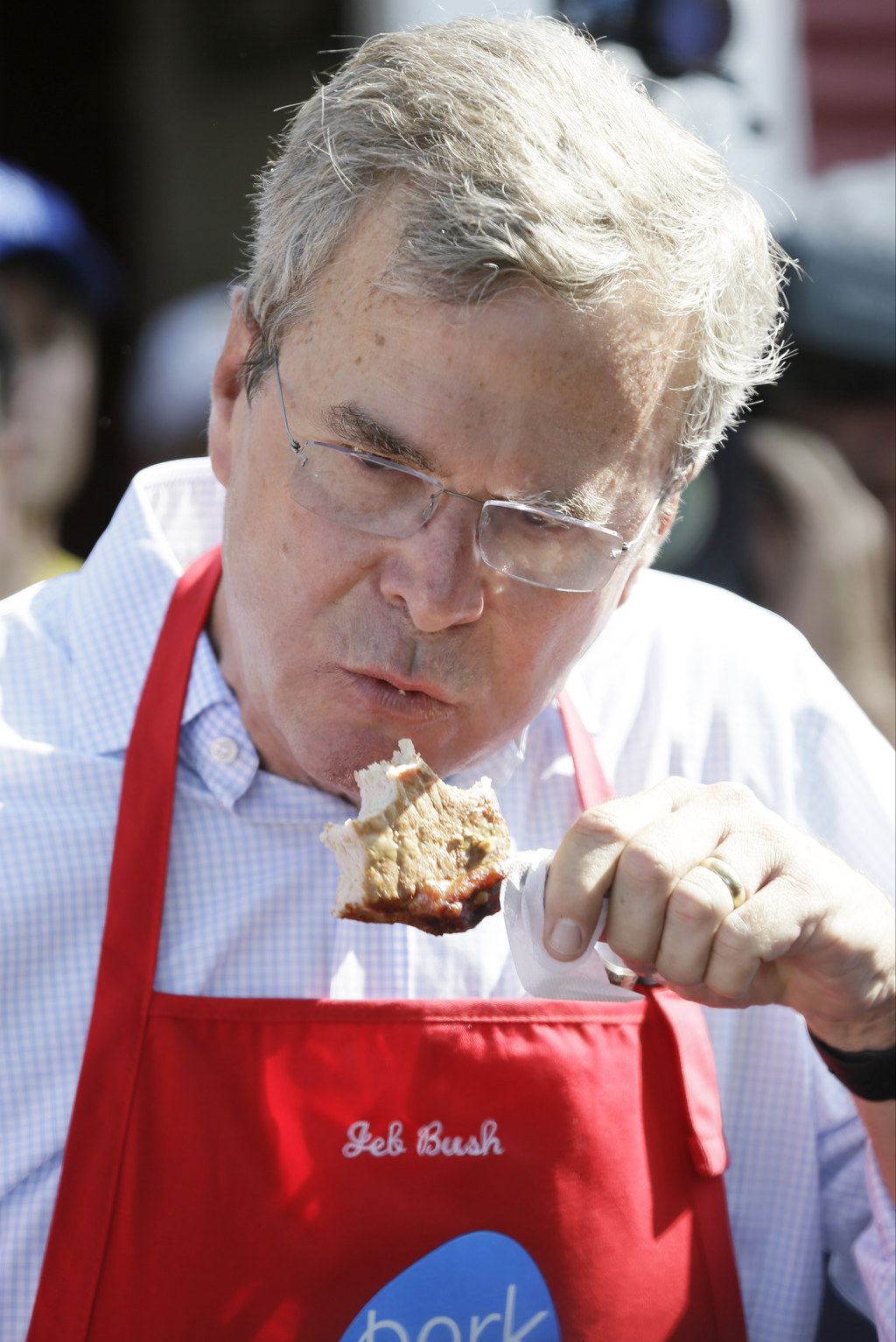 Democratic contender Martin O'Malley may be struggling in the polls, but he was also struggling to contain his love for this pork chop.
Just look at the focus with which Republican contender Mike Huckabee is eyeing this meat-laden feast.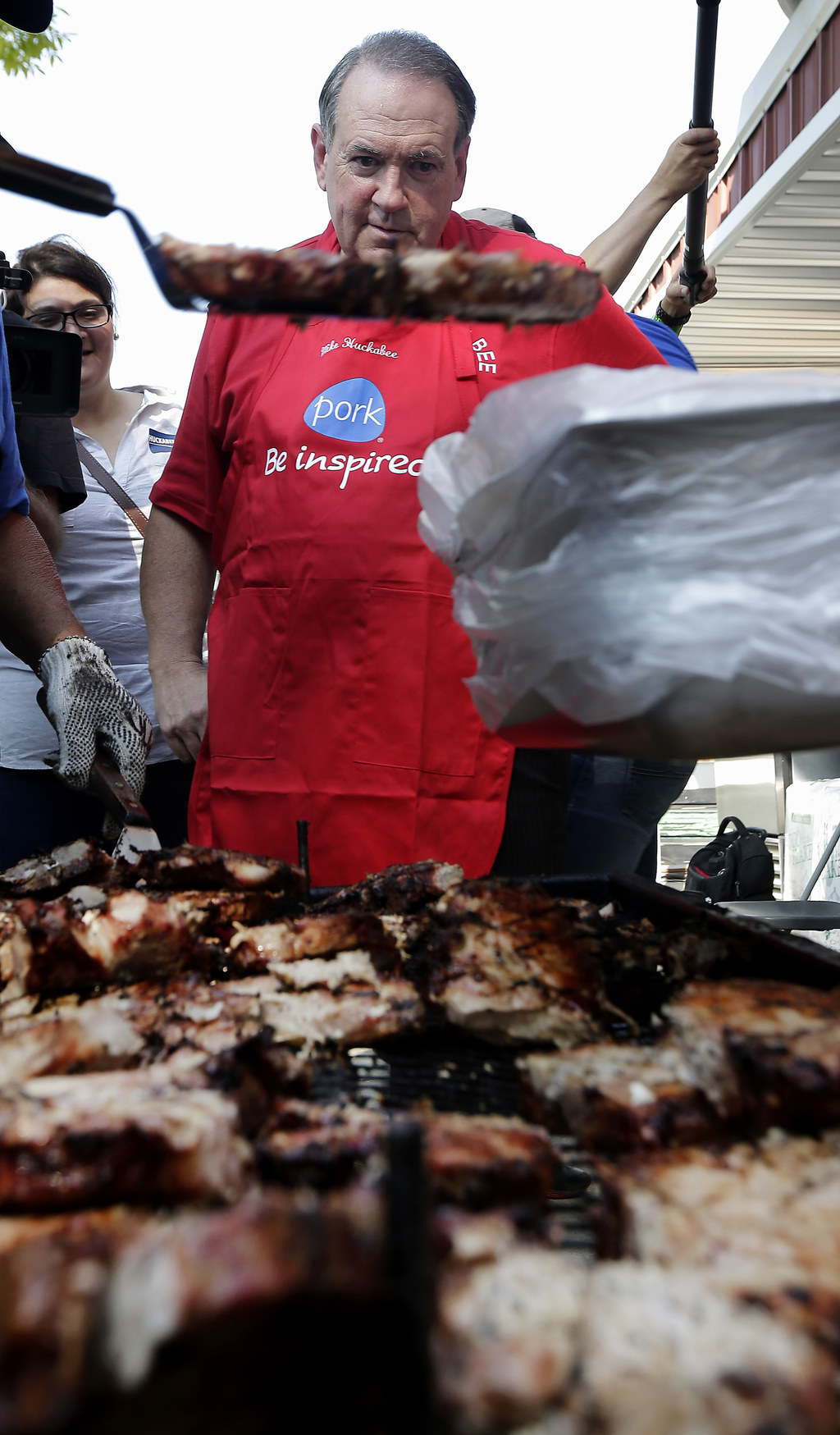 Yummers.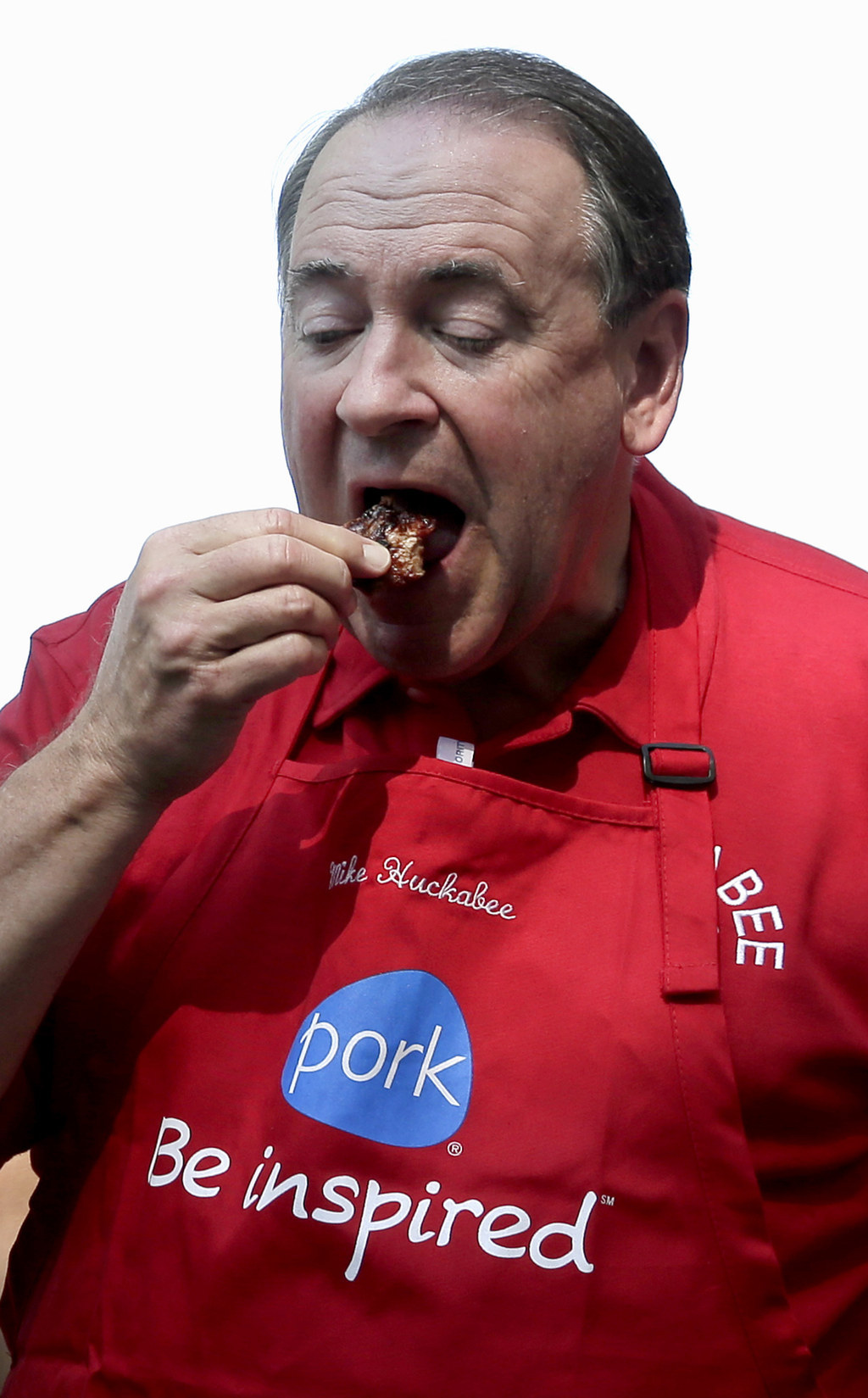 Carly Fiorina, the only female GOP candidate, stopped by a local restaurant — the perfect place for a photo of her eating!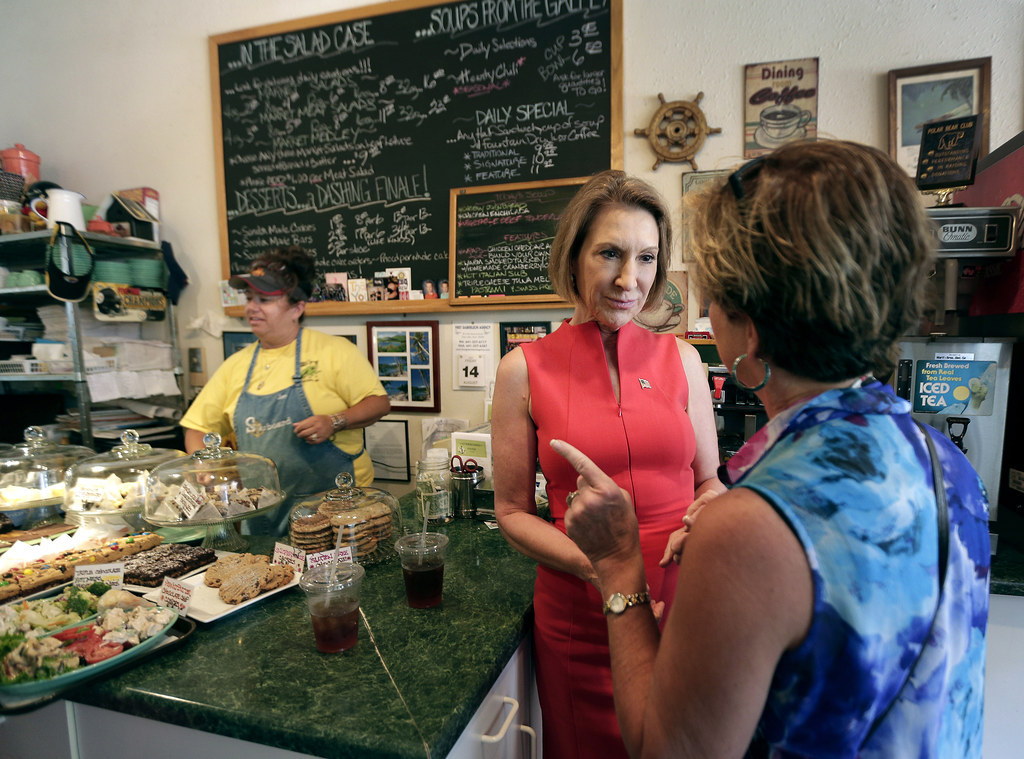 But alas! Despite her being pictured NEAR food, there are no photos of her actually EATING anything!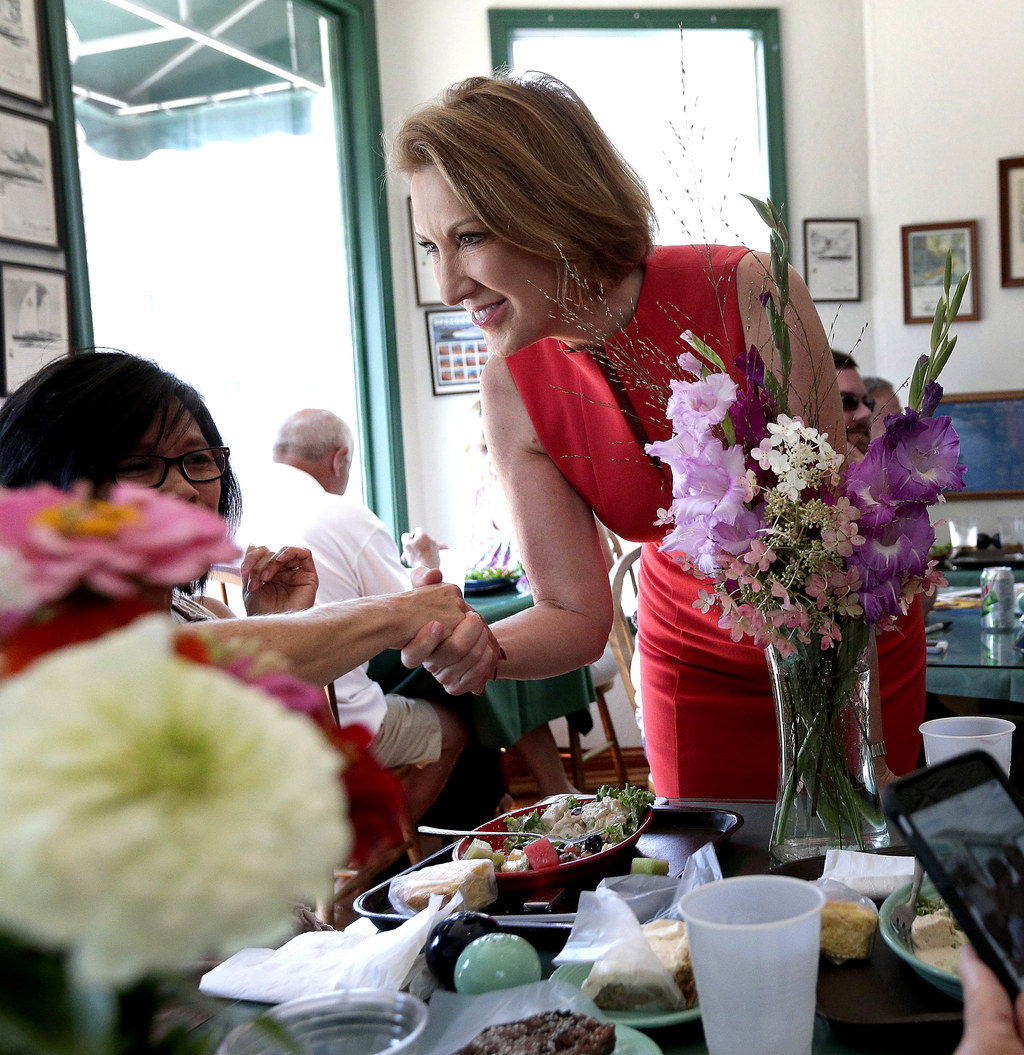 Come on, Carly! There's a sandwich RIGHT THERE.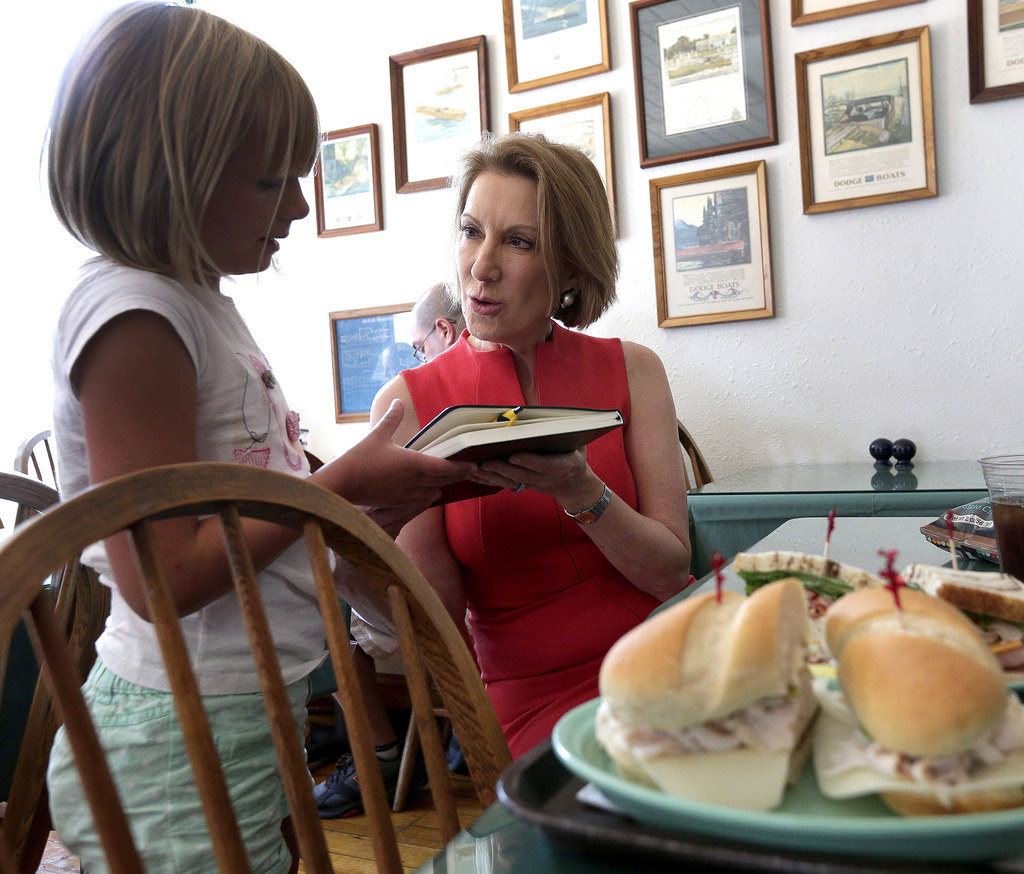 Bernie Sanders didn't seem to be very hungry either.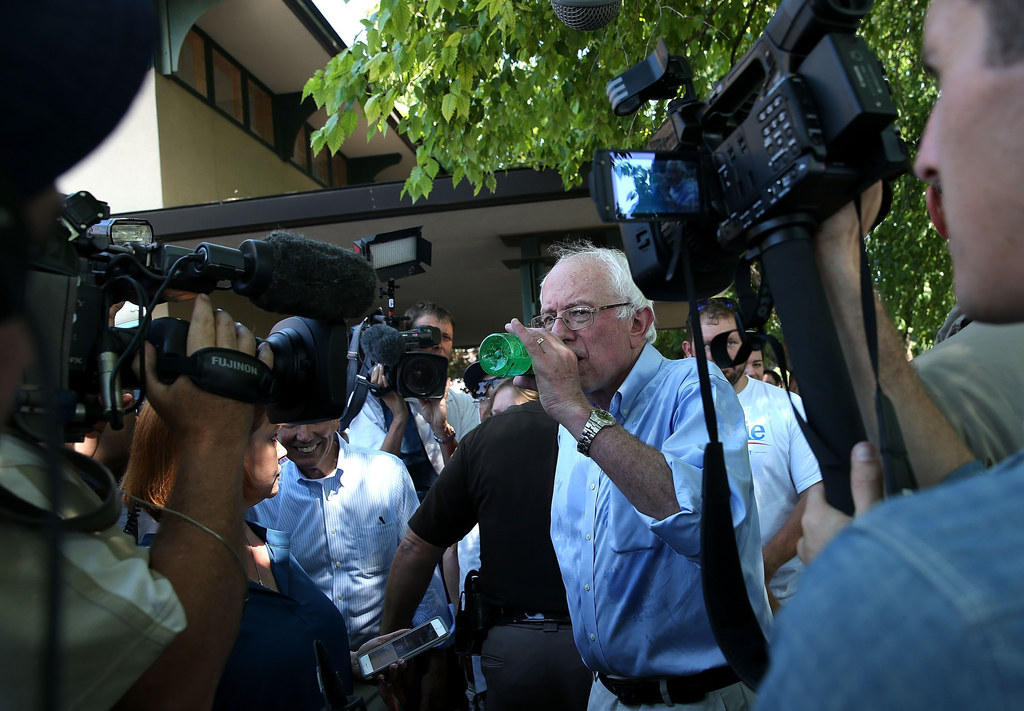 Amid the sticky Iowa heat, Bernie was more of a soda man.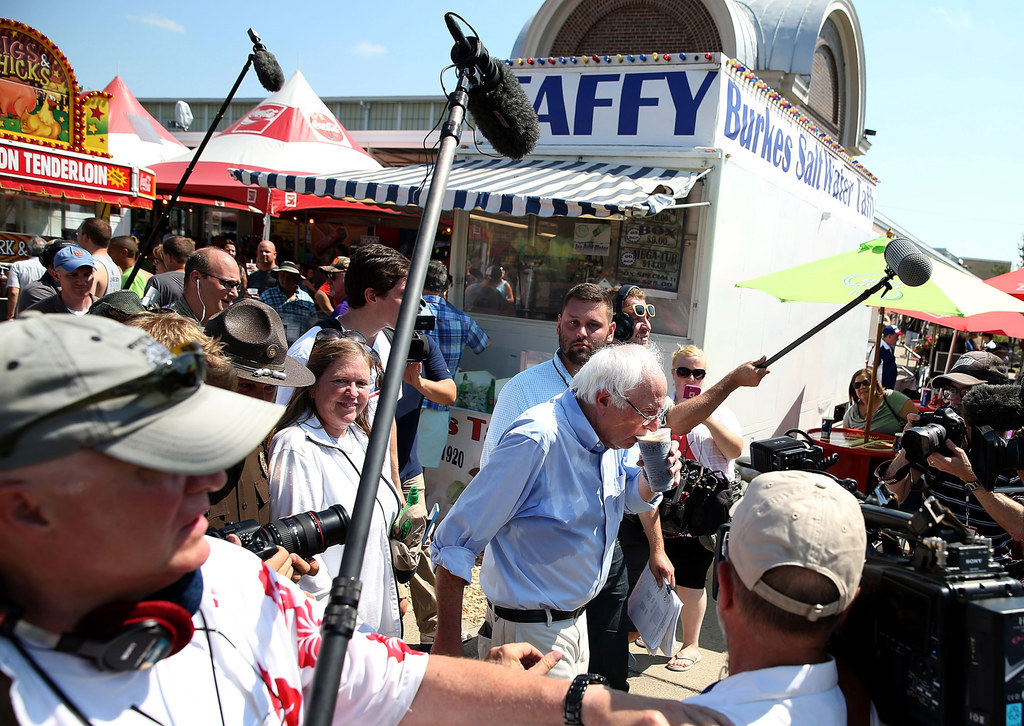 So last, but not least, here's Donald Trump, making sweet love to this pork chop.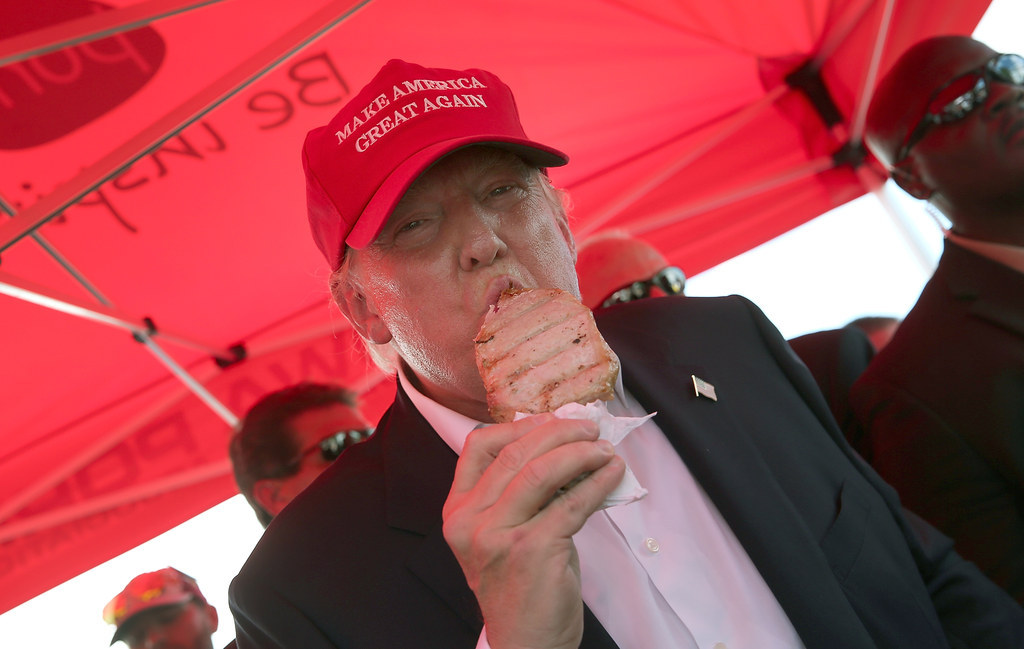 These two had a ~moment~ together.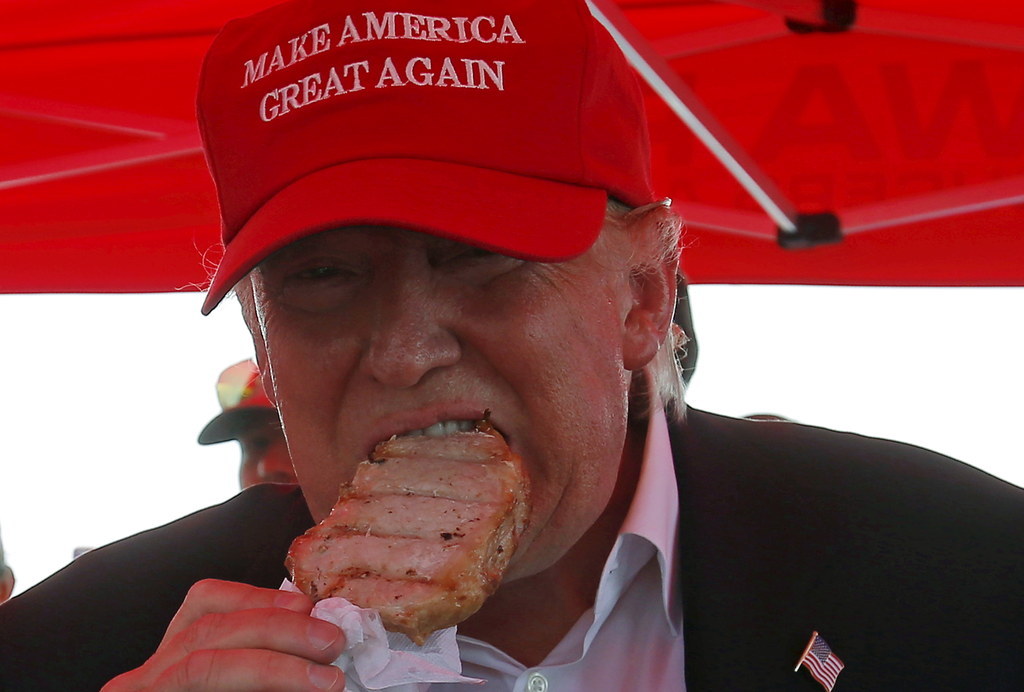 It got Trump's sign of approval.