No Criminal Charges For San Jose Cop's Anti-Protest Tweets
Officer Phillip White's tweets were "troubling, not criminal," according to the Santa Clara County District Attorney's Office.
A San Jose police officer who tweeted aggresive messages to anti-police brutality protesters last month will not face criminal charges, the local district attorney's office annonced Thursday.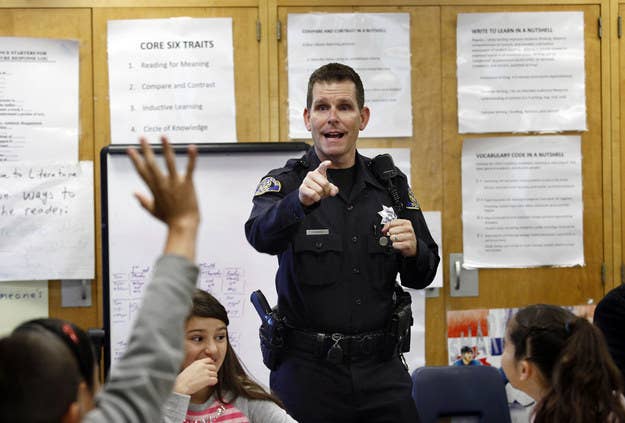 Last month, BuzzFeed News first reported that Officer Phillip White had used his personal Twitter account to mock protesters demonstrating against the police killings of unarmed black men.
"By the way if anyone feels they can't breathe or their lives matter I'll be at the movies tonight, off duty, carrying my gun," White tweeted on Dec. 13, 2014.
White also vowed to use his "God given and law appointed right and duty to kill" if he or his family were threatened.
The tweets were "troubling" but not criminal in nature because they did not threaten specific individuals, according to a review by the Santa Clara County District Attorney's Office.
"The officer's tweets were inappropriate and unprofessional," District Attorney Jeff Rosen said in a statement. "Communicating something disturbing is not a crime, unless it is an intentional and specifically-aimed threat."
Despite being cleared of criminal conduct, White's career as a police officer remains in jeopardy, having also been sacked as a basketball coach for Menlo College as a result of the scandal.
White has been placed on administrative leave during an internal review into his social media behavior. Public complaints were also made to the San Jose Police Department of Internal Affairs and the city's Independent Police Auditor.
As BuzzFeed news previously reported, White was assigned to the Internal Affairs unit now investigating him between May 11, 2009, and March 19, 2011.