Nine Rookie Cops Fired After Drunken Graduation Party
The cops had been celebrating in New Jersey after graduating earlier that day.
Nine probationary police officers were fired Friday for their antics at a rowdy graduation party in New Jersey in August.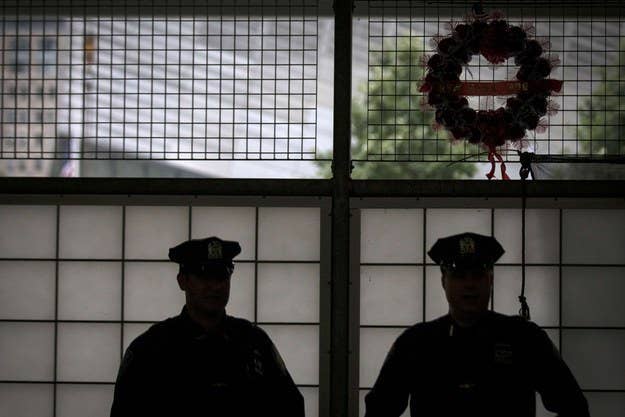 The incident occurred at the Texas Arizona Bar and Grill in Hoboken on August 23, following the graduation of the Port Authority's 113th police recruit class.
The New York Post reported officers had jumped behind the bar, trashed the bathroom and inappropriately touched a woman.
The officers reportedly were in uniform at the time and flashed their badges to excuse their behavior.
Three other rookie cops were suspended for 30 days without pay over the incident, although no names were released.
"This is a sad day for the Port Authority Police Department," Executive Director of the Port Authority Pat Foley said in a statement. "We are extremely disappointed by the conduct of the probationary officers involved and appalled by the poor judgment of the Academy staff members in attendance. "
As part of the investigation, the Port Authority's Office of Inspector General interviewed more than 100 people including officers, Texas Arizona bar staff, and the establishment's customers, while also reviewing security footage and social media posts.
The Port Authority also said the incident had prompted a review of its procedures for candidate selection and training.
"Let the message be clear," said Port Authority Chairman John Degnan. "Sworn police officers will be held to a high standard of conduct befitting their roles. The individuals who faced discipline today represent a very small percentage of a department that has otherwise distinguished itself for competence and valor."