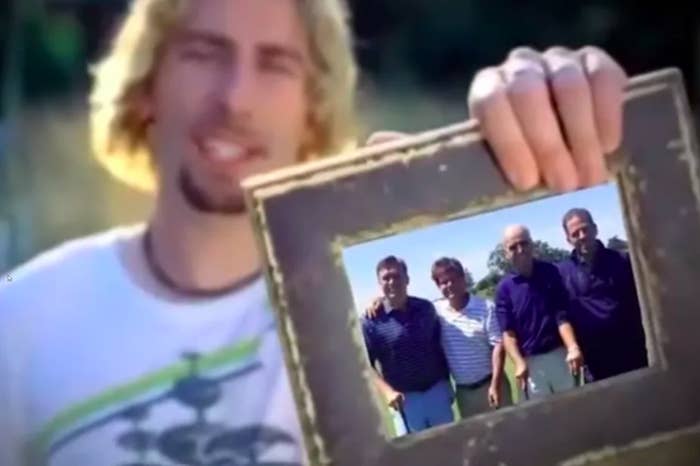 Here's a real sentence I can't quite believe I'm typing: A video shared by the president in connection with the Ukraine impeachment inquiry against him was taken down Thursday by Twitter, following a copyright claim by the music label of Canadian rock band Nickelback.
The video shared by President Donald Trump on Wednesday featured the band's 2005 song "Photograph," which has been a meme online for several years.

"Look at this photograph, every time I do it makes me laugh," lead singer Chad Kroeger sang in the video shared by Trump. However, the picture had been edited to show Kroeger holding up an old photo of former vice president Joe Biden. Biden was pictured on a golf course with his son Hunter, and his son's longtime business associate, Devon Archer, identified only as a "Ukrainian gas exec."
Archer and the younger Biden together joined the board of a Ukrainian company, Burisma Holdings, but it is not clear if that had occurred by the time this photo was taken.
The former vice president has maintained he never spoke with his son about his foreign business dealings, but the president and his allies have tried to counter this with the photograph. It was first aired by Fox News' Tucker Carlson earlier this week.
The impeachment inquiry focuses on Trump's request from his Ukrainian counterpart during a phone call to do him "a favor" by investigating Biden, his potential rival in the 2020 election. Trump and his allies in Congress and conservative media have tried to refocus attention on the debunked conspiracy theory alleging the former vice president personally intervened to protect his son's company from investigation.
Trump's Nickelback tweet was retweeted more than 100,000 times and the video had more than 12 million views. But eventually it was blocked by Twitter with the message, "This media has been disabled in response to a report by the copyright owner."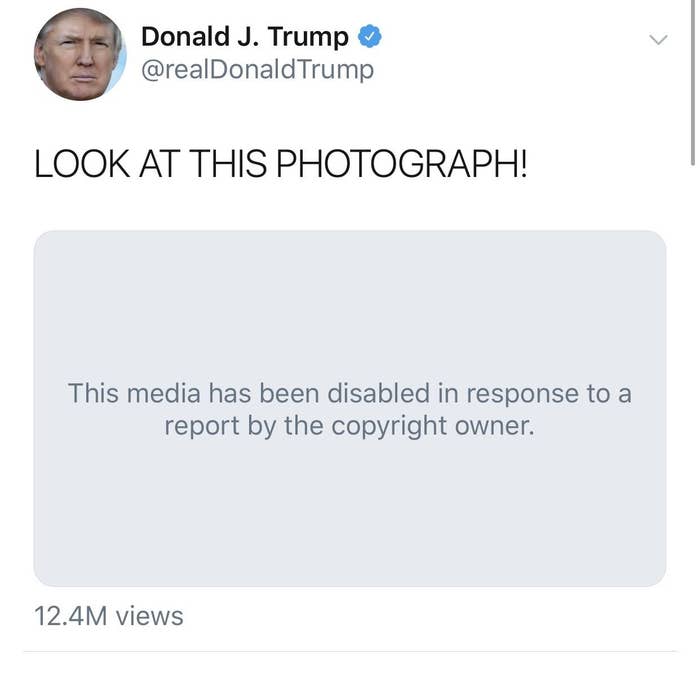 A Twitter spokesperson told BuzzFeed News via email, "Per our copyright policy, we respond to valid copyright complaints sent to us by a copyright owner or their authorized representatives."

According to the Lumen database, which tracks online copyright claims, the takedown notice was made Wednesday by Warner Music Group. Warner Music Group is the parent company of label Roadrunner Records, which produced the 2005 Nickelback album All the Right Reasons.
The claim was made as part of the Digital Millennium Copyright Act, a law passed by Congress, which allows copyright owners to report alleged infringement.
A Warner Music Group representative told BuzzFeed News, "The company is not going to comment on this."
Representatives for Nickelback didn't immediately respond to a request for comment. Per their Twitter account, the band is currently touring in Brazil.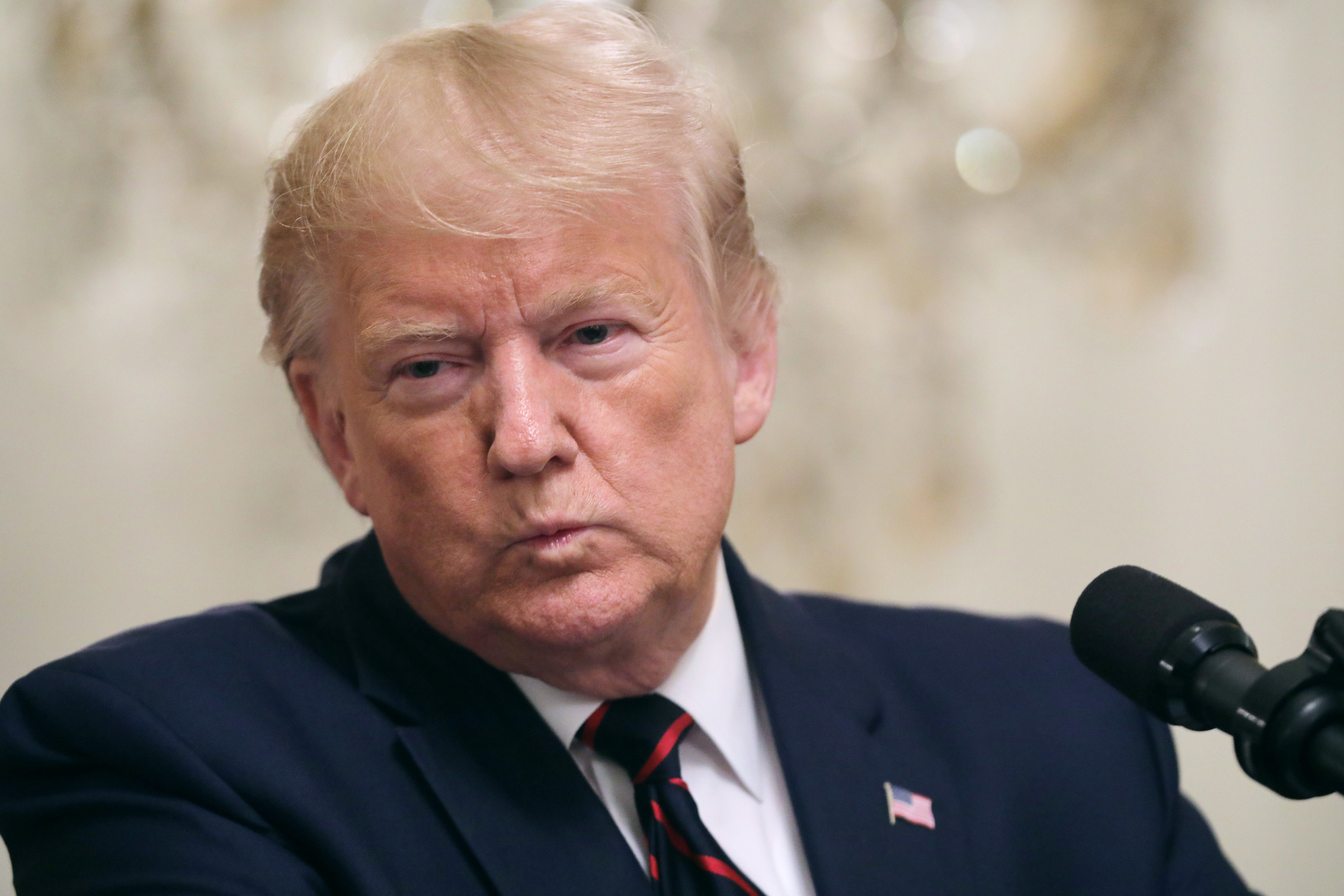 As the Guardian has reported, this is the second time this year Trump has been affected by a copyright infringement notice. Warner Bros., which owns the Batman brand, filed a successful takedown notice against him in April when he shared a campaign video that featured the music from the 2012 movie The Dark Knight Rises.
"The use of Warner Bros' score from The Dark Knight Rises in the campaign video was unauthorized," a company spokesperson said at the time. "We are working through the appropriate legal channels to have it removed."
According to Twitter, the company received 53,049 takedown notices between July 1 and Dec. 31 last year and removed material in connection with 62% of those notices.