New York's Pride parade was held Sunday, and the NYPD was out in full force to make sure the party was a safe one.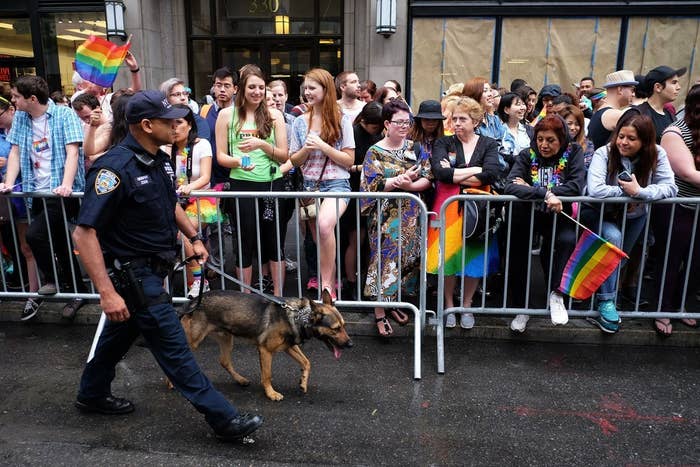 The video was shot by Paige Ponzeka, a member of the LGBT sports group Big Apple Softball League. She and her fellow players were marching in the parade through Lower Manhattan when one member decided to test his dance skills out one of New York's finest.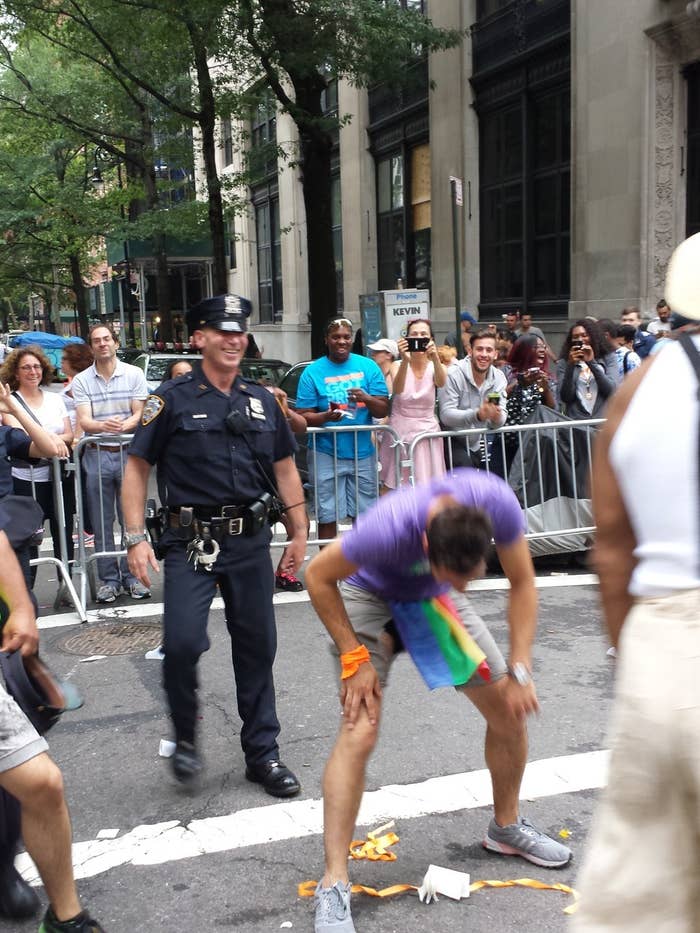 Just look at this. Stop and FRISKY.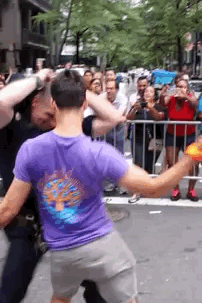 At the end of their dance, Santis put a sticker on the cop and planted a kiss on his cheek.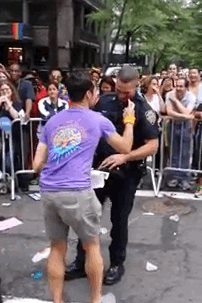 Here's the very appropriate sticker.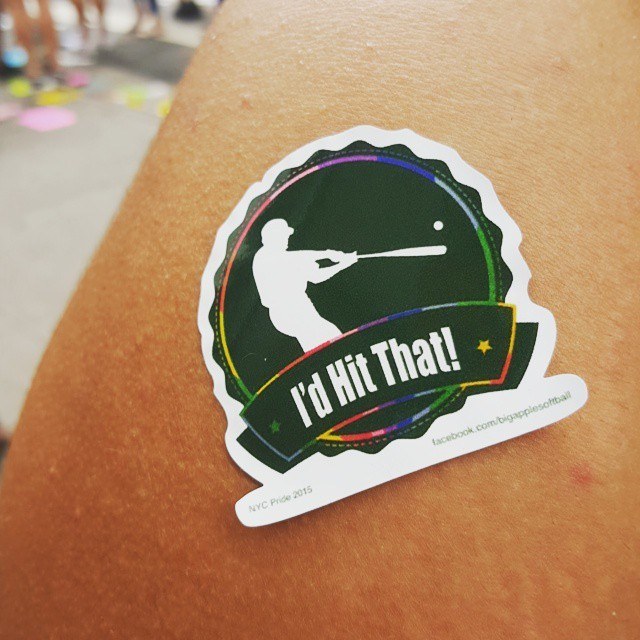 IMPORTANT UPDATE: Here's the dance scene from a different angle! Turns out the hot cop has even more moves we didn't see... and he got TWO kisses!
IMPORTANT UPDATE #2 -- WE KNOW WHO THE HOT COP IS.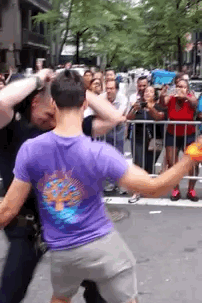 Meet Police Officer Michael Hance!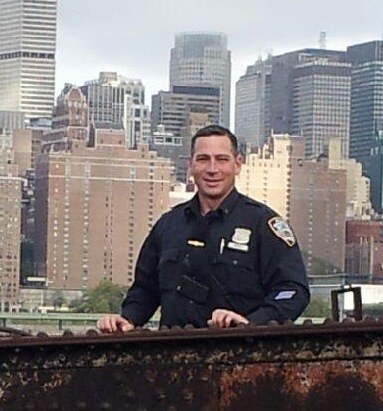 Although we would have loved to hear from him for this article, his dance moves will have to speak for themselves.