The New York Times Just Issued An Amazing Correction About Adele's "Hello"
♫ HELLO FROM THE OTHER SIIIIIIDE ♫
By now, you've probably heard Adele's new track "Hello" on endless repeat on every station in the country. IT'S JUST. THAT. GOOD.
On Wednesday, the New York Times published a review of her new album, 25, calling "Hello" an example of "Adele at her savviest."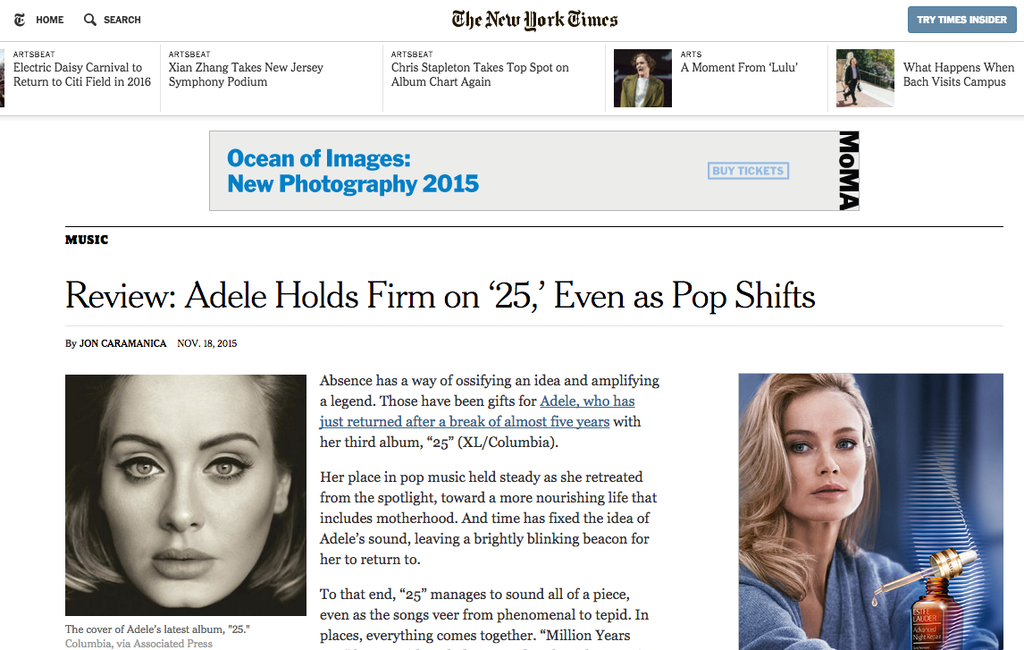 "And by midsong, she is also at her best," the original review stated. "Even when she is singing at her most powerful — "Hello from the outsiiiiiide, I must have called a thousand tiiiiiiimes" — she's never anything other than calm."
Now, of course, Adele does sing "Hello from the outsiiiiiide," BUT as eagle-eyes fans quickly noted it's followed by "at least I can say that I've triiiiiied" and NOT "I must have called a thousand tiiiiiimes"....
Which meant the New York Times, winner of 117 Pulitzer prizes, had to print this correction: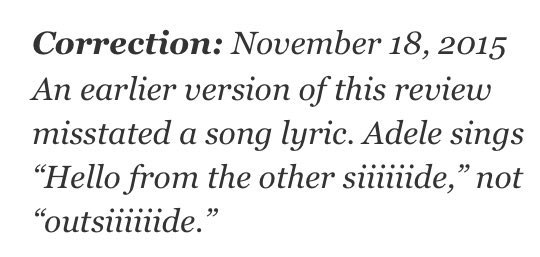 What a time to be alive.