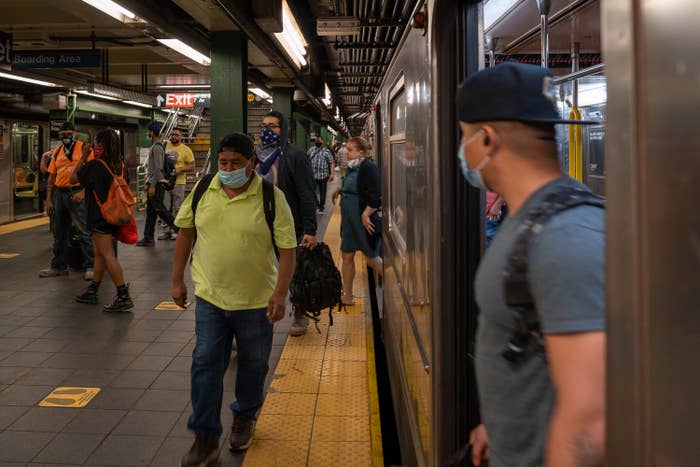 Remember back in mid-March, right as the coronavirus pandemic was taking off in the United States, New York City officials issued some helpful advice on sex practices during the outbreak?
The guide, issued by the New York City Health Department, advised residents on "how to enjoy sex and avoid spreading COVID-19" by essentially sticking to masturbation and only having sex with people in your household, meaning your partner or consenting roommate (if that's the deal you have with them — not wise, IMHO!!!).

Well, get ready, you horny quarantinos, because the good folks at the health department are back, and they are feeling KINKY.
On Monday, the city updated its advisory, and among its new recommendations are masks, glory holes, and Zoom orgies.
"Wear a face covering or mask," advised health officials. "Maybe it's your thing, maybe it's not, but during COVID-19 wearing a face covering that covers your nose and mouth is a good way to add a layer of protection during sex. Heavy breathing and panting can spread the virus further, and if you or your partner have COVID-19 and don't know it, a mask can help stop that spread."
"Make it a little kinky," they suggested before alluding to something that can only be construed as a glory hole. "Be creative with sexual positions and physical barriers, like walls, that allow sexual contact while preventing close face to face contact."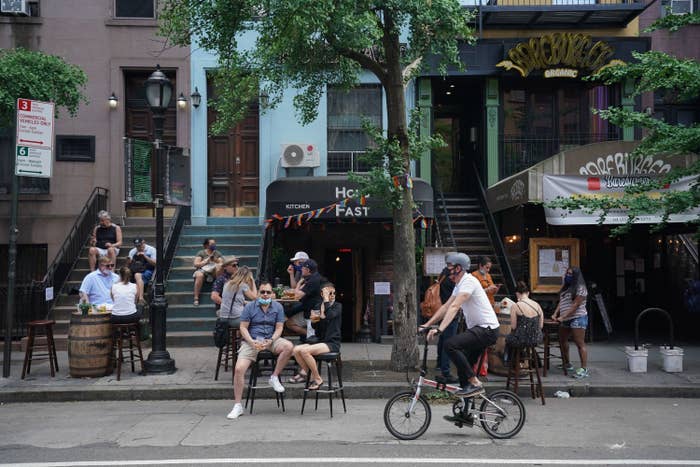 For those who like to hook up with people they meet online, the city says you should consider keeping sex in a virtual space. "Video dates, sexting, subscription-based fan platforms, sexy 'Zoom parties' or chat rooms may be options for you," officials advised.
The previous guidance urged people to "avoid group sex," but that recommendation has disappeared now in favor of having as few partners as possible and ensuring they are people you trust. "Limit the size of your guest list. Keep it intimate," advised officials, urging people to "pick larger, more open, and well-ventilated spaces" for any group sex.
Obviously, you should still avoid sex if you're not feeling well. But if you're not experiencing any coronavirus symptoms and you do want to meet people for sex, ask them about COVID-19 just as you would talk about safe sex, such as their use of condoms or PrEP.
Some things remain the same as March, though. Officials would prefer you didn't rim anyone (yes, this is specified in the guidelines), and that you continue to mostly perfect the art of solo sex.
"You are your safest sex partner," they advise. "Masturbation will not spread COVID-19, especially if you wash your hands (and any sex toys) with soap and water for at least 20 seconds before and after sex."
Happy sex to you all!!!