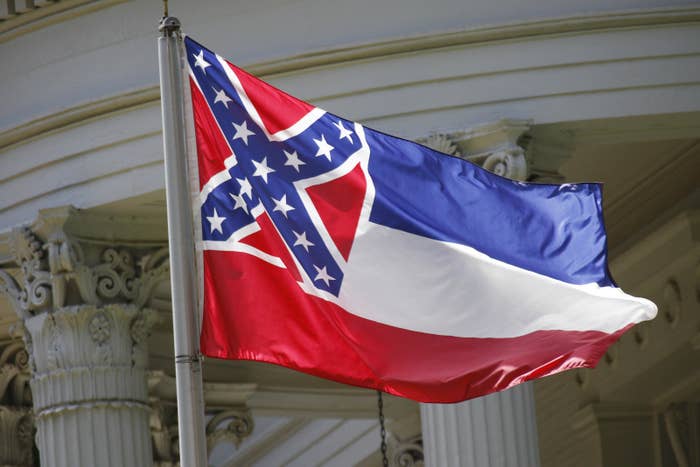 On Friday, New Jersey Gov. Phil Murphy ordered that the Mississippi state flag be removed at a park near the Statue of Liberty because it prominently features the Confederate battle emblem.
"New Jersey's strength is rooted in our diverse communities," Murphy, a Democrat, said in a statement announcing his decision to remove the flag at Liberty State Park. "The Confederate symbol displayed on the Mississippi state flag is reprehensible and does not reflect our values of inclusivity and equality."
Situated near Ellis and Liberty islands, and with the Manhattan skyline as a backdrop, the park contains a section called Freedom Way that features flags from all 50 states.
But now Mississippi's will be replaced by the stars and stripes of the American flag.
State Sen. Sandra Cunningham, whose district includes the park, was the lawmaker who asked Murphy to take action.

"The Confederate flag symbolizes an era of hate, violence, and division," she said. "I thank Gov. Murphy for his commitment to tolerance and equality and for the decision to remove this hateful symbol from Liberty State Park. Hate has no home in New Jersey."
But the decision has angered some in Mississippi, including that state's Republican governor, Phil Bryant, who said he was "disappointed" by Murphy's actions.
"As I have repeatedly said, the voters of Mississippi should decide what the state flag is or is not," Bryant said.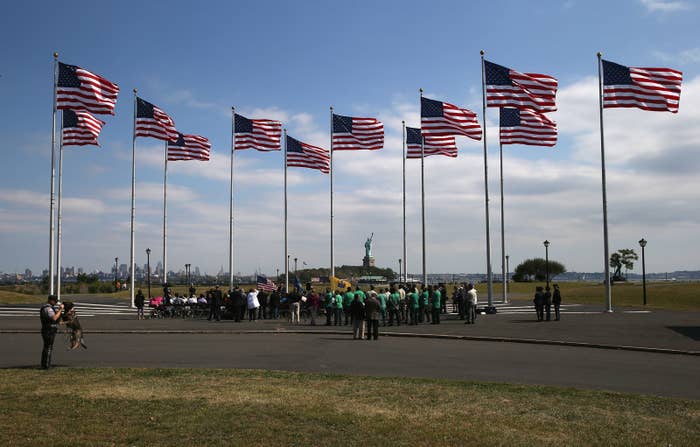 Officially adopted in 1894, Mississippi's flag is now the only one in the Union to feature the Confederate battle emblem. Georgia's flag was officially replaced in 2004 with a design that removed the symbol.
In a 2001 referendum, Mississippi voters chose overwhelmingly to retain the divisive symbol, which, for many people, especially black Americans, is seen as a pro-slavery emblem.
The state's flag came under scrutiny in 2015 amid a wave of debate across the US about Confederate symbols following the murder of nine black worshippers at a Charleston, South Carolina, church in 2015 by a white supremacist.
Some Mississippi state and federal representatives at the time called for the state flag to be redesigned.
"The [Confederate] flag has always had such an ugly past and an ugly history. None of this is new. It's just the mindset of the people in the South that's changing," Mississippi state Sen. Kenneth Wayne Jones told BuzzFeed News at the time. "But I think the time is now to change our flag."
But the flag also has its defenders, who see it as part of their state's history.
However, New Jersey Lt. Gov. Sheila Oliver, Murphy's deputy, said the symbol has no place in her state.
"There is a difference between acknowledging history versus glorifying it," she said.