Putin Critic Alexey Navalny Released From Jail
The Russian opposition leader was initially sentenced to three and a half years on trumped-up fraud charges, but prosecutors had argued in an appeals court on Tuesday that it should be longer.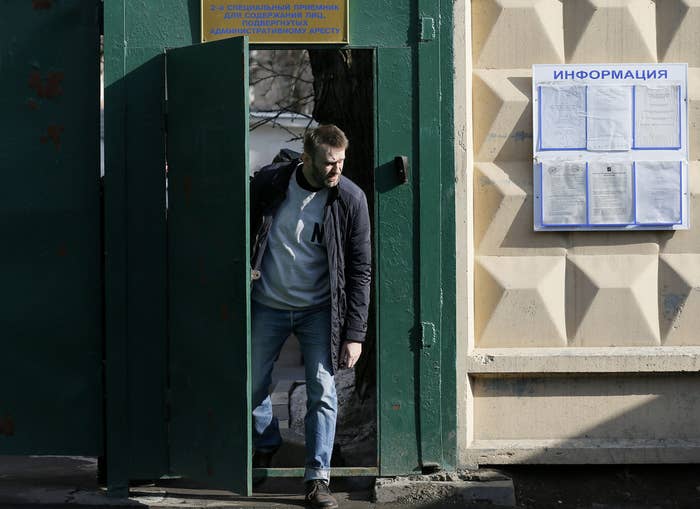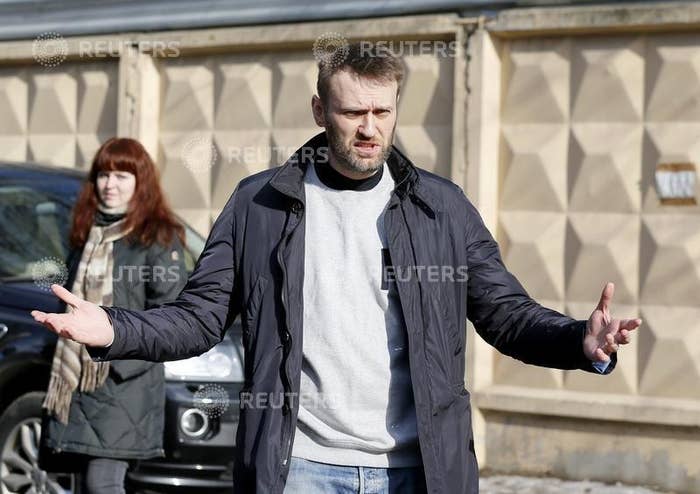 Opposition leader Alexei Navalny was released Friday after serving 15 days in jail, completing his sentence.
"This act of terror hasn't achieved its goal, it will not frighten me or my comrades," Navalny said after his release, according to the AP. "We will not reduce our efforts, we will not step back."
Earlier this week, a judge denied his request for release so he could attend the funeral of slain Kremlin critic Boris Nemtsov.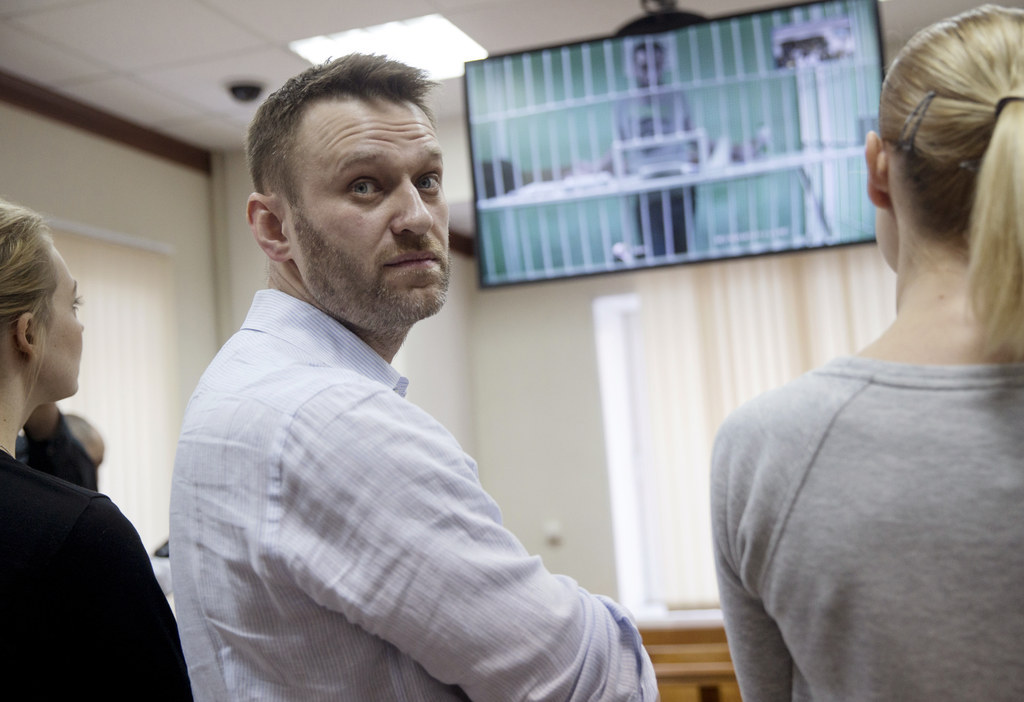 A Russian appeals court has confirmed the three-and-a-half year suspended sentence on trumped-up fraud charges for opposition leader Alexey Navalny, the New York Times reported.
The sentence was changed slightly, but only to remove Navalny's fine.
Prosecutors had asked the court for a 10-year sentence for Navalny, but he wanted the sentence reduced and his brother freed.
Navalny's brother Oleg, who was sent to jail for three-and-a-half years, will remain in prison. Navalny and his supporters has said Oleg was non-political, and was being held "hostage" to stop his brother's political activity.
The NYT's Andrew Roth tweeted that Alexey Navalny's house arrest is now officially over, and he is able to leave Moscow, but not Russia.
Russian prosecutors on Tuesday asked an appeals court for a 10-year sentence against Navalny, saying the three and a half years he got -- for trumped-up fraud charges -- wasn't enough, according to the Associated Press.
Russian opposition leader Alexey Navalny said on Monday he wouldn't comply with the terms of his house arrest and had cut off his electronic monitoring tag.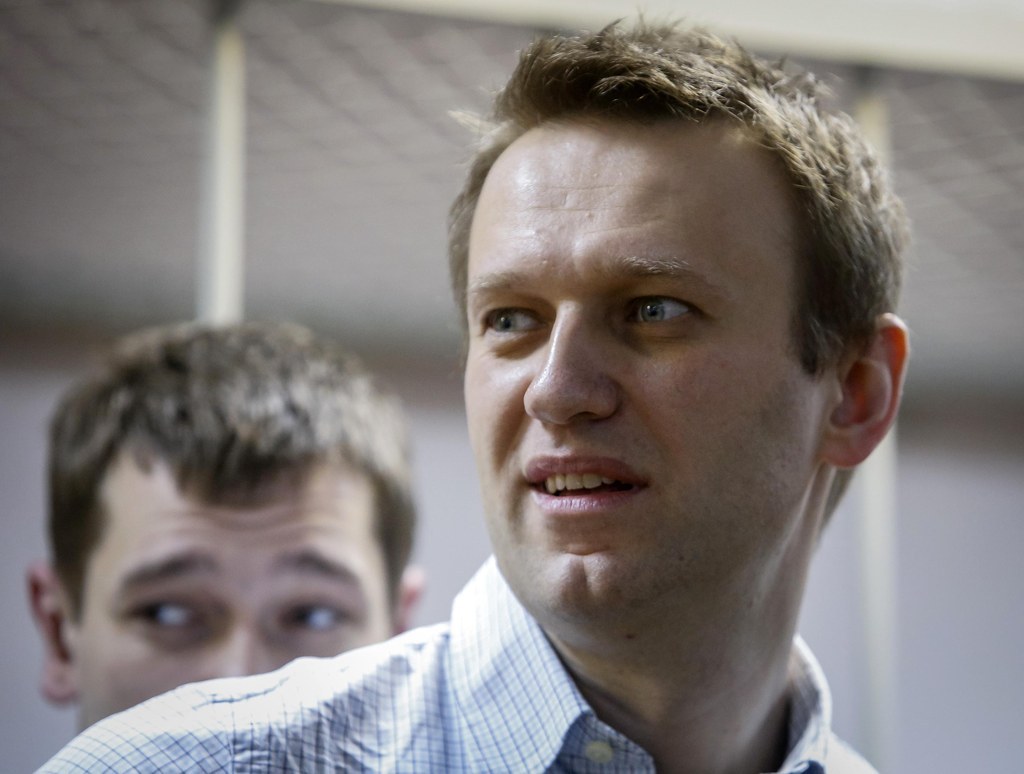 The Kremlin critic remains under house arrest, despite receiving a suspended sentence of three and half years on trumped-up fraud charges on Dec. 30. His brother, Oleg, was jailed for the same amount of time, sparking protests in Moscow.
"I refuse to comply with the requirements of my illegal detention under house arrest," he wrote on his blog. "You can cut off the bracelet with kitchen scissors, with some effort."
Navalny also uploaded a photo of the electronic bracelet that had been monitoring his movements.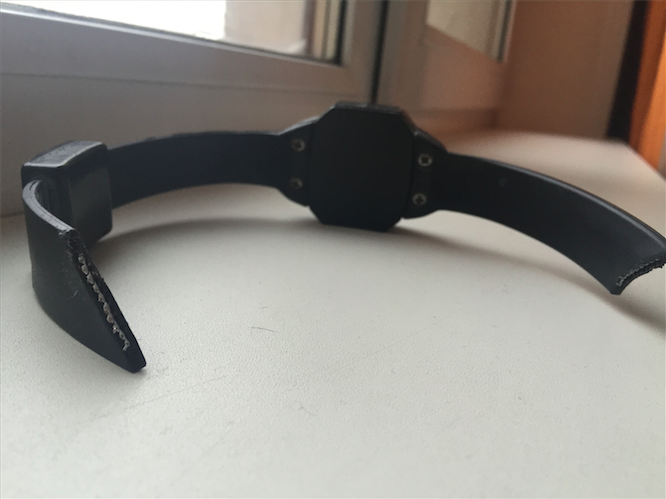 Navalny said his continued house arrest is illegal because he has already been sentenced, but authorities are taking the unusual step of keeping him detained until the verdict is published later this month, Reuters reported.
"It is stupid to brag, but I am the first person in the history of Russian courts to be sitting under house arrest after the verdict," Navalny wrote.
Navalny expects a court to prolong his house arrest indefinitely under one of five other criminal proceedings against him and his allies, after his and his brother's sentences came into effect Jan. 15. Russian prosecutors have increasingly turned to house arrest in recent years as a method of curbing dissidents' activities without sparking a flurry of interest by jailing them.
"I'm not going to go anywhere, the requirements of my movements are limited to trips to the office and back, and spending time with my family," Navalny wrote. Moscow police told the state newswire RIA Novosti that they would detain Navalny and return him to his apartment if they found him outside it. By Monday evening, officials from Russia's prison service had visited Navalny's apartment to photograph his bracelet and his leg, then write a report, Navalny tweeted.
It's not the first time Navalny has broken the terms of his house arrest, having joined protesters demonstrating against his and his brother's sentencing on Dec. 30.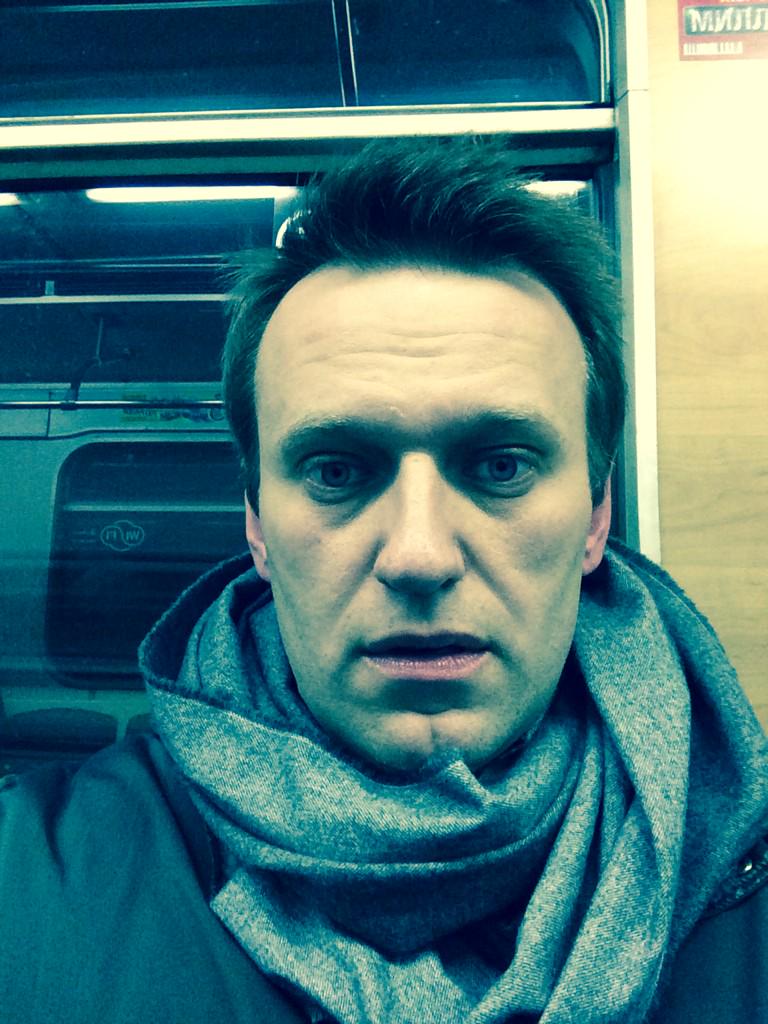 "House arrest is all well and good, but today I really want to be with you. So I'm going too. #Manezhka," he posted on Twitter.
Navalny was detained by police on his way to the demonstrations and returned to his house under armed guard.
More than 100 people were arrested in the ensuing protests.