This is Anthony Scaramucci. He's a hedge fund founder and the new communications director at Trump's White House.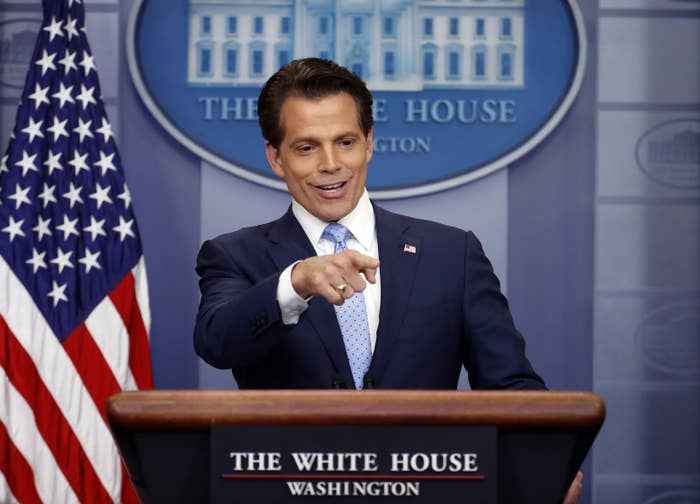 A wealthy businessman with slick television skills (and a great head of hair), the president hired Scaramucci on Friday. Press secretary Sean Spicer then immediately resigned in protest.
This is "That Guy" from Futurama. He appeared in the Season 4 episode "Future Stock" after cryogenically freezing himself in the 1980s and waking up in the year 3002.
In the show, he has a made-up disease called "boneitis," which eventually cripples him because he's working so much he forgets to find a cure.
A high-powered smooth operator in a sharp suit, he was adept at corporate speak. For example, he taught Fry to say, "Don't you worry about blank. Let me worry about blank."
Anyway, after Scaramucci appeared at his first White House briefing on Friday, a lot of people began comparing the two.
The tweets were awesome to the max.
Maybe it was the suits?
Or the hair?
Or just the slick, can-do attitude?
Whatever it is, people began attributing Futurama quotes to Scaramucci.
And there were a LOT of boneitis jokes.
Watch out, Sean Spicer.