This Freakishly Large Snake Caught In Florida Is The Stuff Of Nightmares
Nooooooooooooooope.
The Everglades in Florida are among the most famous — and beautiful — wetlands in America.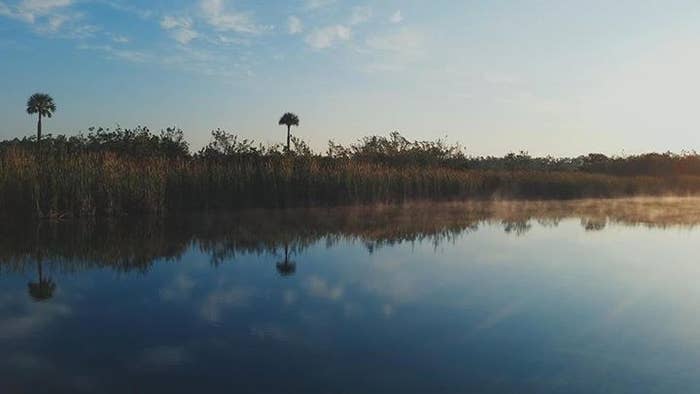 Home to hundreds of species, many of them unique, the Everglades are a testament to the beauty of nature...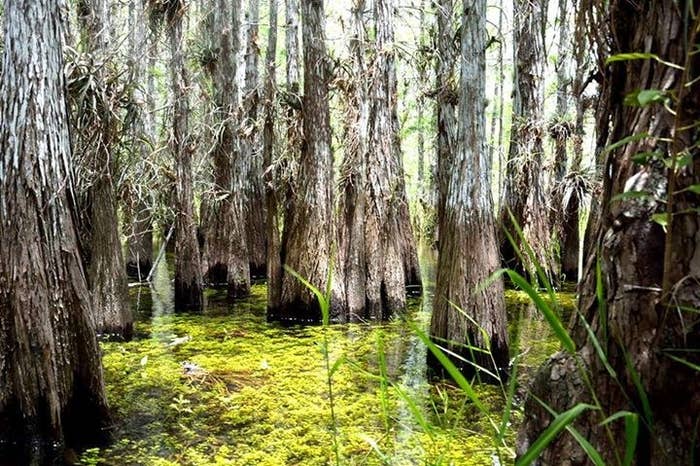 BUT ALSO TO JUST HOW HORRIBLE NATURE IS.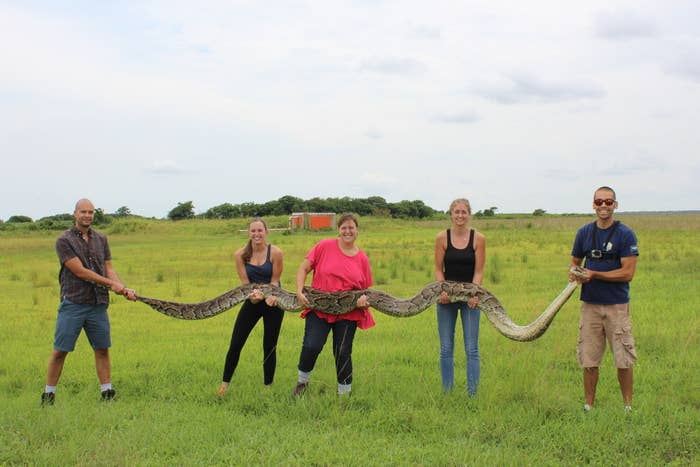 This Burmese python, measuring 18 feet and 3 inches and weighing 133 pounds, was captured by researchers in the park's Shark Valley area on July 9.
The invasive snake species has plagued the national park in recent decades, breeding rapidly and massacring native animals, U.S. Geological Survey biologist Dr. Bryan Falk told BuzzFeed News. In the picture above, Falk is pictured holding the tail of the snake, which he described as the second most dangerous part of the animal because of "the potential to be defecated on." 🐍💩
This monster was caught by two python researchers who spotted it by the side of the road one night, Falk said. It was later "humanely euthanized," according to the National Parks Service.
"We did conduct a necropsy. The results confirmed that this was a female, it had not reproduced this season, and the stomach was empty," Linda Friar, the NPS acting public affairs officer, said in a statement to BuzzFeed News.
The scary thing? THIS ISN'T EVEN THE LARGEST SNAKE EVER CAPTURED IN THE EVERGLADES.
🐍🐍🐍🐍🐍🐍