Leggings Aren't Pants And Other Lessons From Montana's "Sexist" Dress Code
Female members of Montana's Legislature are not happy after being instructed to be "sensitive" to their skirt lengths and necklines.
There's a fashion showdown looming in Big Sky Country.
A dress code released Friday by the Republican leadership of the Montana Legislature has instructed female lawmakers to "be sensitive to [their] skirt lengths and necklines."
The new code also instructs all women in the Legislature — lawmakers, reporters, interns, and aides — to wear a "suit or dress slacks, skirt, jacket, and dress blouse or suit-like dress and appropriate shoes."
The women were informed that banned footwear included "flip flops, tennis shoes, and open-toe sandals."
Helpfully, leggings are also officially deemed not to be pants.
Male members of the legislature are given instructions in 22 words.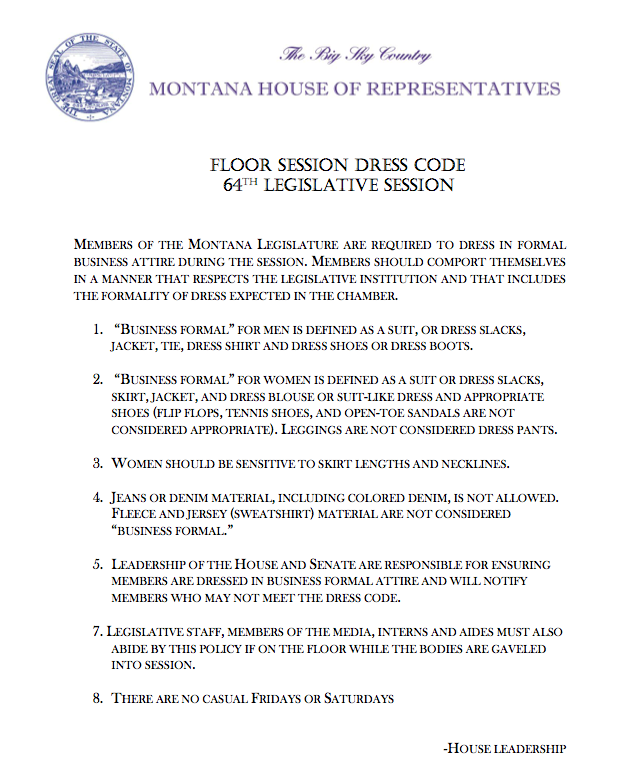 "There's a brief sentence about men and the next three are dedicated to women," House Minority Whip Jenny Eck, a Democrat, told BuzzFeed News. "It feels like an admonishment reserved for women about being sensitive about what we wear and I find that problematic."
"I don't think there was an intent to be discriminatory, but that was the end effect," she said.
Eck said the Republican leadership did not consult the mostly female Democratic House leadership when writing the code.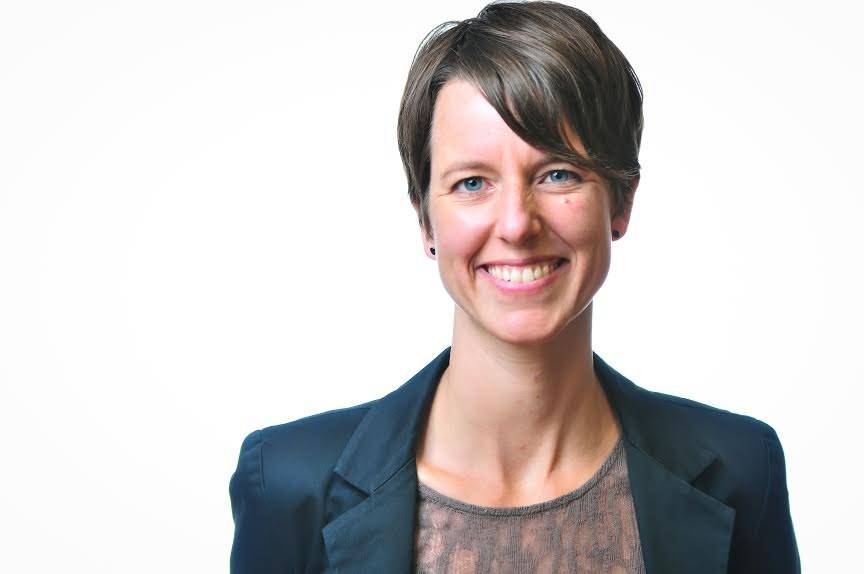 "It would be easy enough to issue a simple statement saying to everyone that we expect you to dress in professional business attire befitting the office you serve," Eck said.
The incoming House Speaker Austin Knudsen, a Republican, told the Missoulian a female member of his staff proposed the dress code, but said the issue stopped with him.
House Republican Majority Whip Alan Doane told BuzzFeed News that a clearer dress code policy was needed.
"I think the whole thing is about respect," he said. "Respect for each other, respect for the institution, and respect for the people that put you there. It's juvenile that we have to point that out to people."
Doane said multiple fashion faux pas had been committed by female and male members from both sides of the aisle in previous sessions, highlighting one female member who wore sweatpants on the House floor and another male Republican who wore socks with sandals.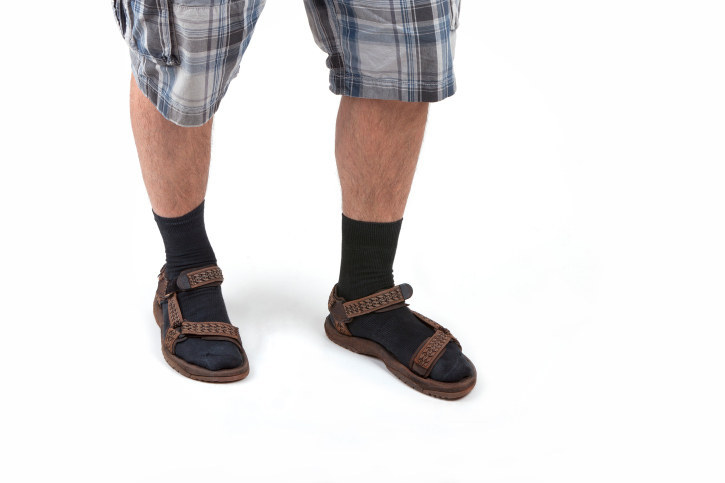 "How does someone know if they've crossed the line if they don't know where the line is?" Doane asked.
However, Doane also said he personally would not have gone as far as to include the reference to skirt lengths and necklines.
Speaker Knudsen told the Missoulian he was willing to make changes to the code if there were legitimate concerns.
Eck acknowledged there were more important issues in the state, but said the policy was discriminatory.
"It's a distraction, but I'm not going to stand by and let this continue without calling this out for what it is," Eck told BuzzFeed News. "We have girls who come into the House to observe with their mothers, and we have female pages, and I don't want them coming into the House feeling like they have to be scrutinized on their gender."
On social media, people seemed both amused and disturbed by the dress code.