Miley Cyrus Sang About All The Crazy Shit That Happened This Summer
Kim Davis! Rachel Dolezal! The doughnut Ariana Grande licked! Let Miley take us on a walk down memory lane.
Miley Cyrus kicked off the 41st season of Saturday Night Live on Saturday, wearing an outfit that looked like she'd spent several hours in a craft class.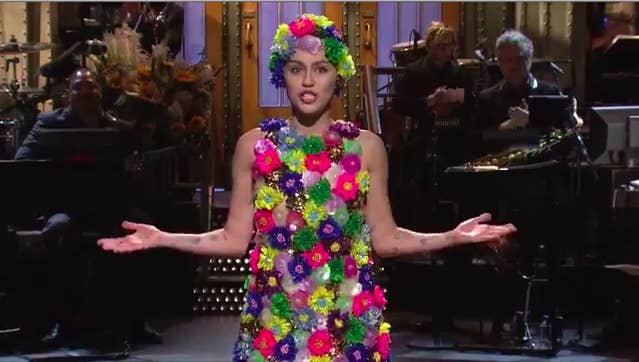 Like, what was happening here?
Anyway, as part of her brilliant opening monologue, Miley paid tribute in song to the newsmakers of the summer of 2015.
First up in the montage was Rachel Dolezal. Remember her? She was the white Washington woman who claimed she was black. Good times.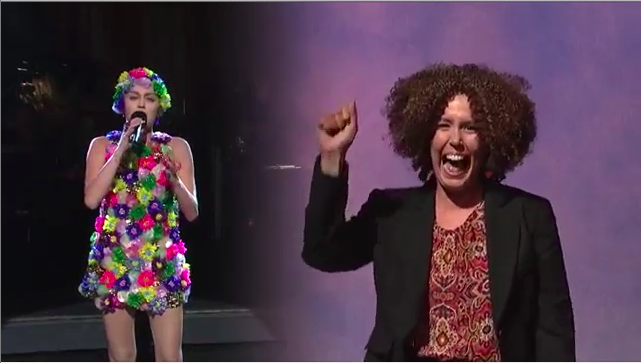 And who could forget Kim Davis? She's the Kentucky county clerk who stopped issuing marriage licenses after the Supreme Court ruled in favor of same-sex marriage.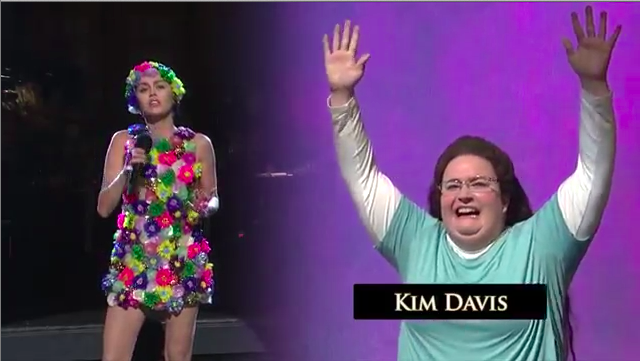 Aidy Bryant's impression of Davis being released from jail was spot on.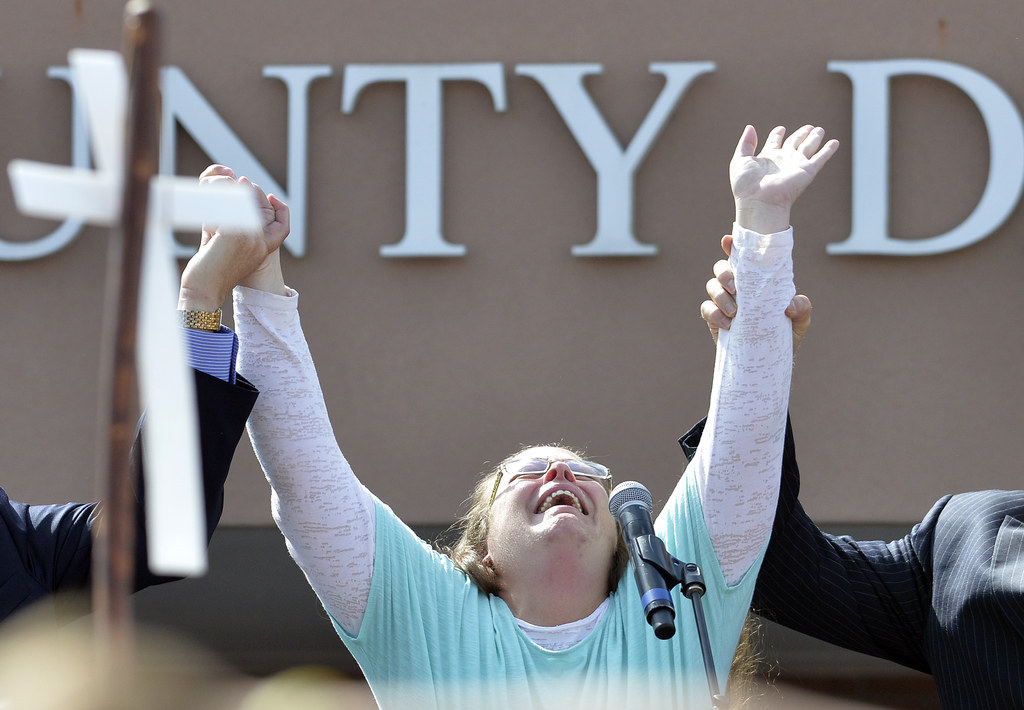 In the aftermath of revelations she'd met with the Pope during his U.S. visit, Davis was even shown pulling in Francis for a hug. But, just like the real Pope, he didn't seem too into it.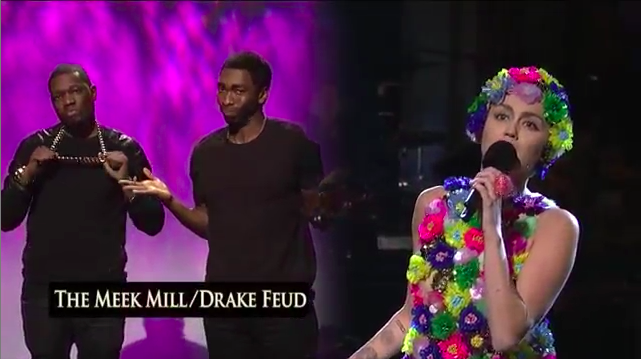 Speaking of music, there's Lenny Kravitz's penis. Remember when you saw that this summer? Want to look again? Welp, here you go.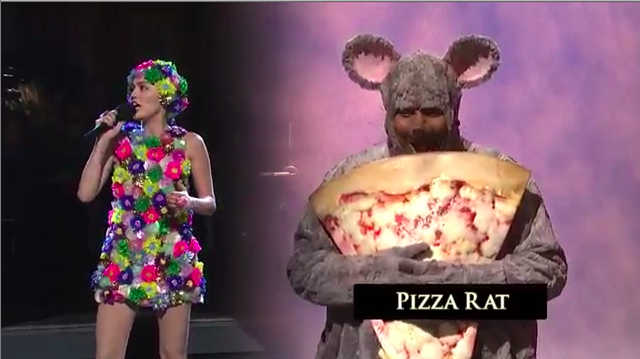 Here comes Jared Fogle, the former Subway spokesman who's now facing child porn charges. Nothing funny about that.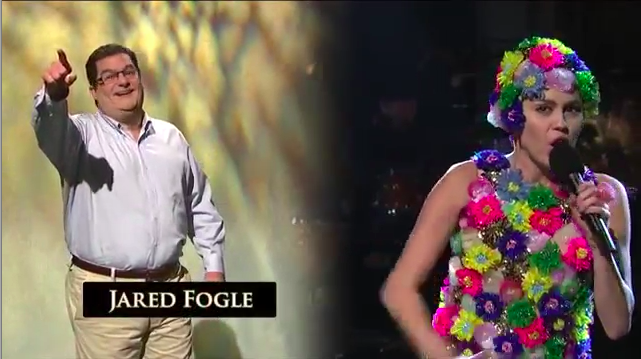 Except when you take off his glasses you get Josh Duggar! What a summer he had.
And finally, the doughnut Ariana Grande secretly licked while proclaiming she hated America. Never forget.