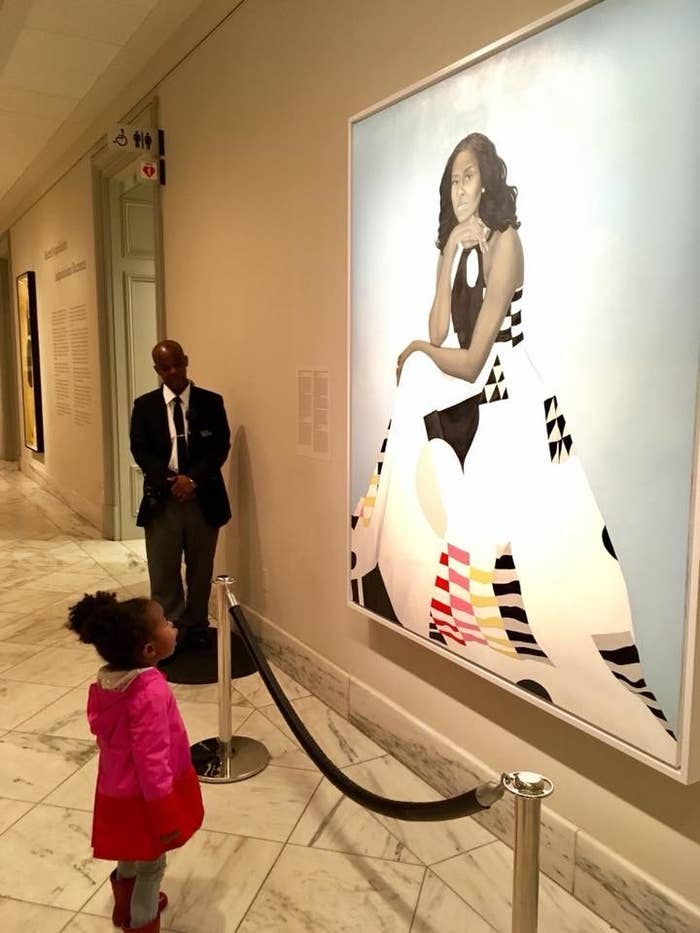 The original photo was taken by Ben Hines of North Carolina, who told BuzzFeed News how "touching and uplifting" it was to witness the moment.
BuzzFeed News was able to track down Parker and her mom, Jessica Curry, who revealed how fascinated her daughter was by the painting.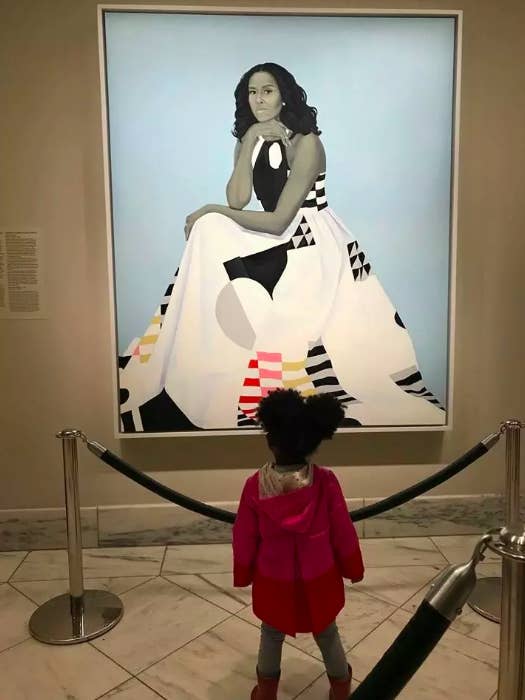 "In the world we live in today, I'm just trying to raise a little girl who has opportunities to see women who look like her doing great things," Curry said in March.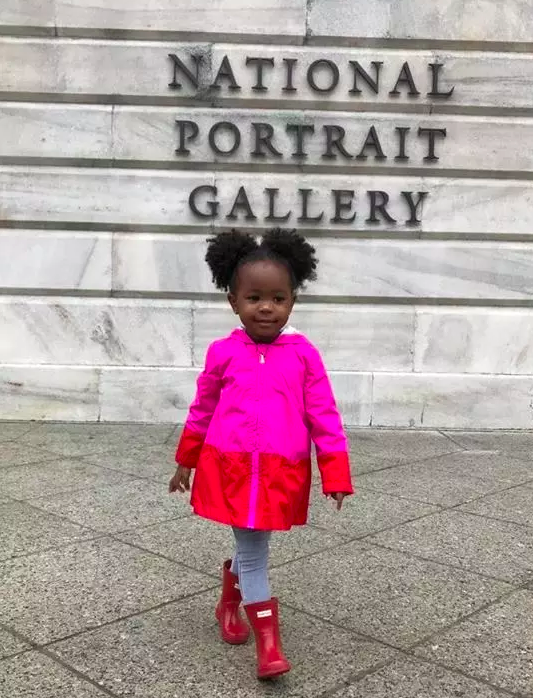 Parker's story moved a ton of people, including the former first lady herself, who soon met with the toddler and her family for a mini dance party.
"Keep on dreaming big for yourself," Obama tweeted, "and maybe one day I'll proudly look up at a portrait of you!"
WELL, GET READY FOR AN ADORABLE UPDATE. BECAUSE GUESS WHAT PARKER DRESSED AS FOR HALLOWEEN? THAT'S RIGHT. HER HERO, MICHELLE OBAMA.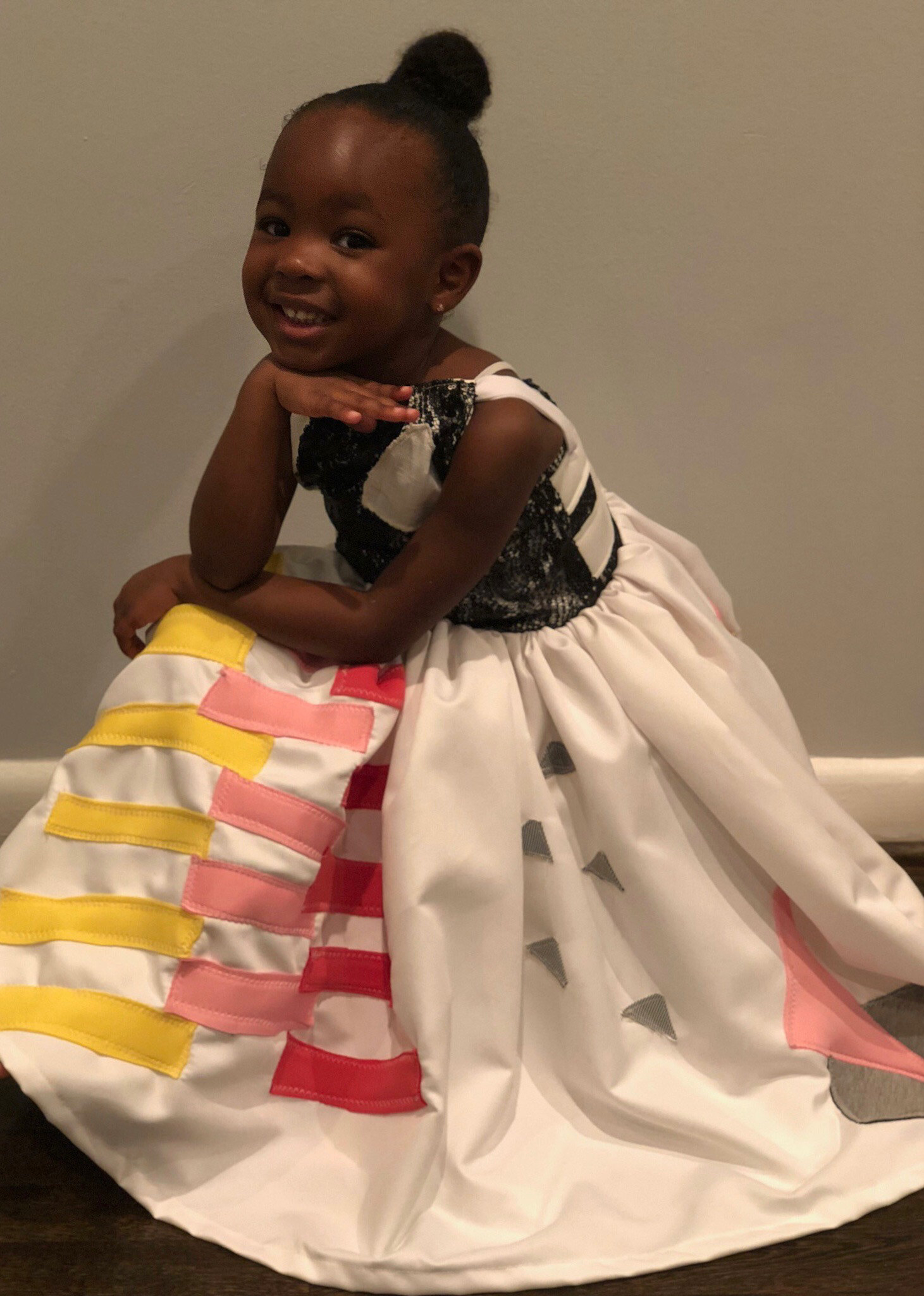 Curry told BuzzFeed News Wednesday that when she asked Parker what she wanted to dress as for Halloween, the toddler's response was immediate.
"Flat out. No hesitation. Half of a second later: 'I want to be Michelle Obama,' and I was like, Whoa," Curry recalled. "I thought she was going to be like, 'I want to be Elsa' or some other character like that."
Suddenly stuck with the dilemma of figuring out how to make a Michelle Obama costume, Jessica remembered that when Parker first went viral in March, a woman named Alisha Welsh, who runs the company Magnolia Lake Children's Clothing, offered to make Parker her very own Obama dress.
So Curry reached out to Welsh a week and a half ago. "I knew it was kind of last-minute, but I was hoping that she would still do it, and she still did it for us," Curry said. "I don't know how she did it. But she did it and she's amazing and we love her for it."
Parker, who is now 3 and has started school, was not at home when the dress was delivered on Wednesday morning. But it was waiting for her on a hanger in the living room.
"She walked in," Curry said, "and she saw the dress and she was like, 'Oh my gosh.' And I was like, 'Do you like it?' And she was like, 'It's perfect!' Literally, those were her words: 'It's perfect!'"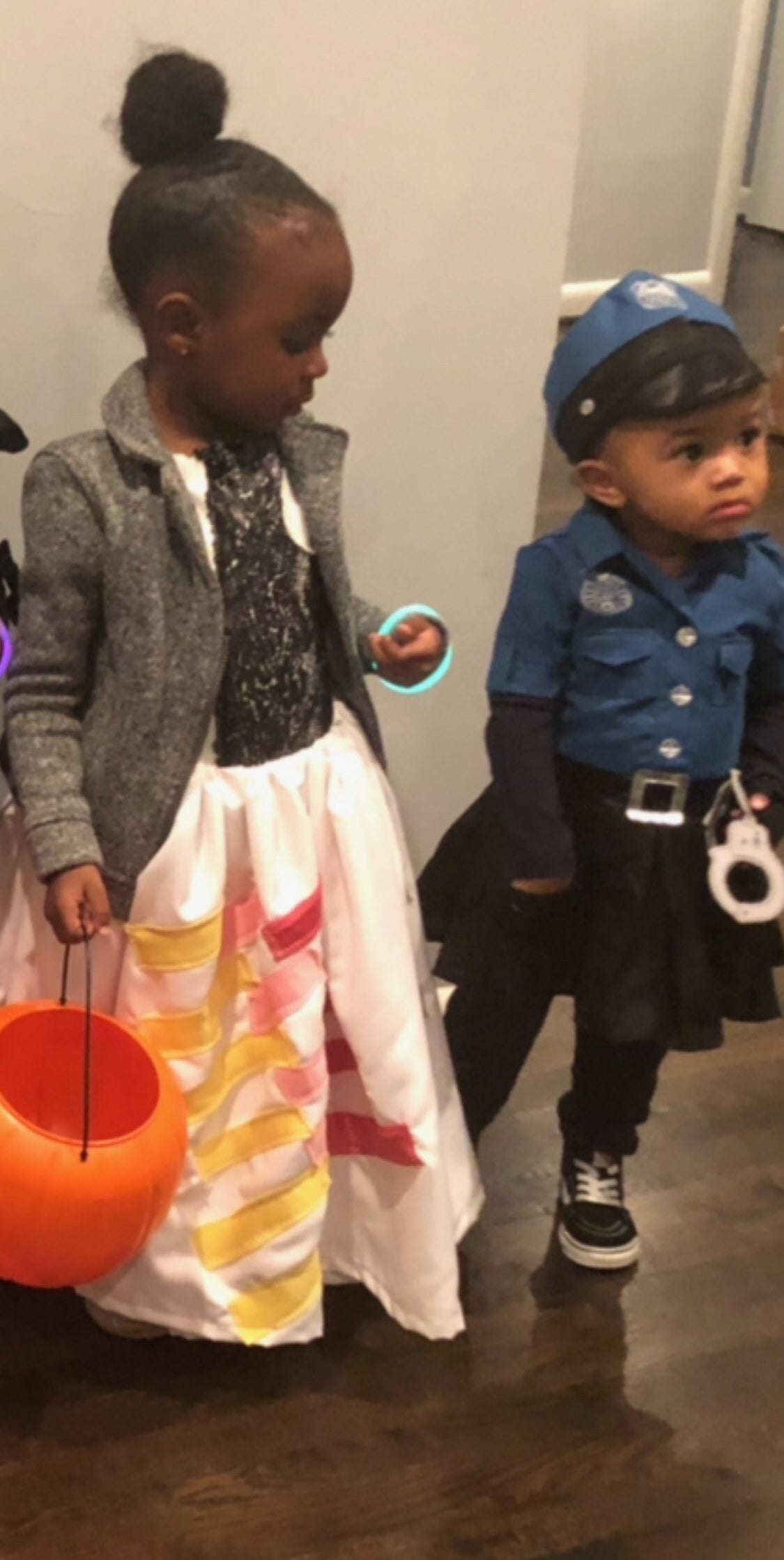 With her little sister, Ava, dressed as her police escort, Parker went trick-or-treating on Wednesday night, proudly telling everyone that, yes, she was Michelle Obama.
"She twirled in it. She danced in it," Curry said of the dress. "Running up to the houses she would pick up the front of the gown so she wouldn't get it dirty. It was so cute."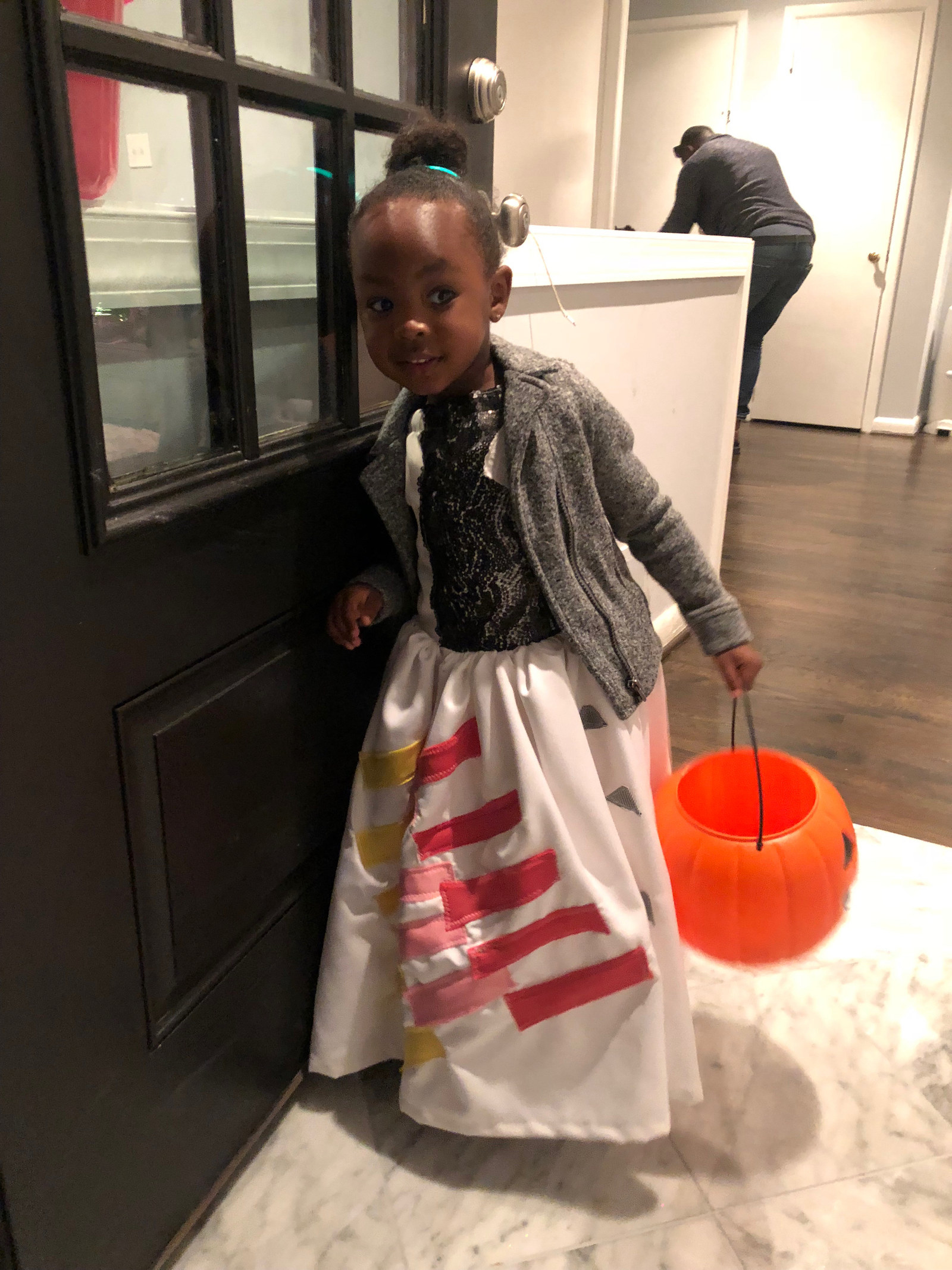 Jessica said she hopes the former first lady is touched by her daughter's choice of costume.
"I'm willing to bet she's going to be just as tickled as you and I are. I'm sure she's going to find it adorable," she said. "She might be quite surprised that she left such a seriously lasting impression on a little person."
"Parker talks about Michelle Obama every day," she added. "She lets people know every day that she is the one who met Michelle Obama and she is friends with Michelle Obama."
Well, guess what? On Thursday, Michelle Obama herself said she loved Parker's costume as much as the rest of us.