A Miami principal was fired Wednesday after posting on Facebook in support of McKinney, Texas police officer Cpl. Eric Casebolt, who was filmed last week wrestling a black teenage girl to the ground and waving his gun at teens at a pool party.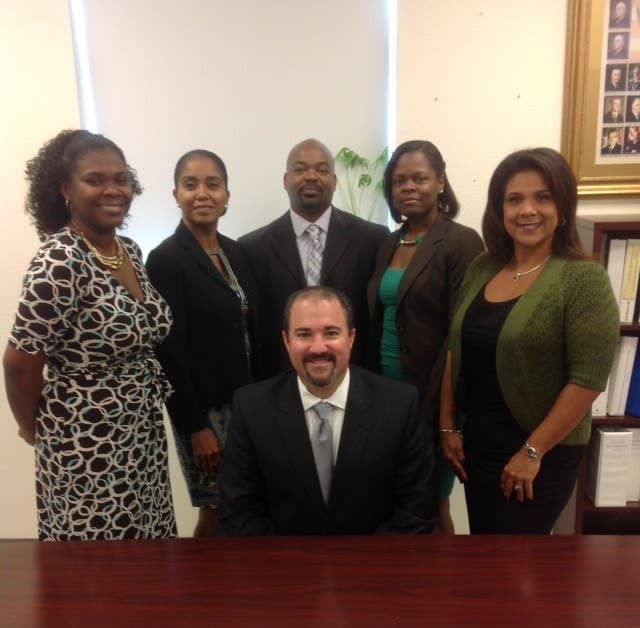 Alberto Iber, who had been principal of North Miami Senior High School, was dismissed from his job after commenting on a Miami Herald article covering the McKinney pool party incident.
"[Casebolt] did nothing wrong," Iber wrote in the newspaper comment's section using his Facebook account. "He was afraid for his life. I commend him for his actions."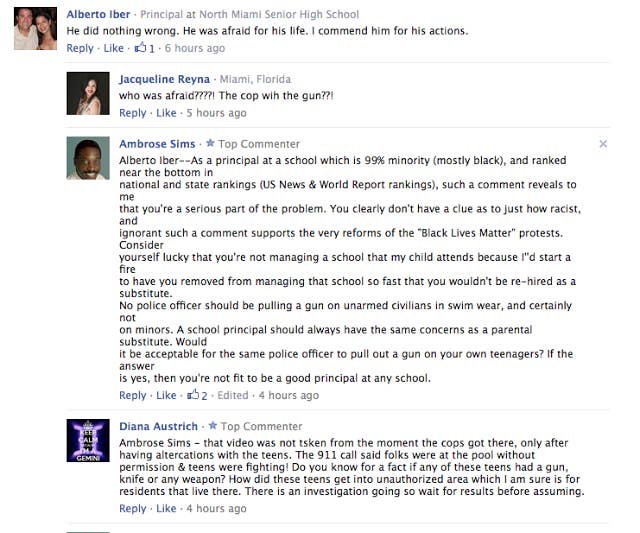 Casebolt resigned Tuesday, with the local chief of police describing his actions as "indefensible" and "out of control."
In a statement, the Miami-Dade County school district said its employees are "held to a higher standard, and by School Board policy, are required to conduct themselves, both personally and professionally, in a manner that represents the school district's core values."
Superintendent Alberto M. Carvalho said Iber's post was unacceptable. "Judgment is the currency of honesty," Carvalho said. "Insensitivity – intentional or perceived – is both unacceptable and inconsistent with our policies, but more importantly with our expectation of common sense behavior that elevates the dignity and humanity of all, beginning with children."
Public records from 2012-13 show 99% of students at North Miami Senior High School are from minority backgrounds.
According to his LinkedIn page, Iber had served as principal at the school for a year.
Speaking to the Miami Herald on Tuesday, Iber said he meant to post the comment anonymously.
"I support law enforcement, and also the community and students that I serve as the proud principal of North Miami Senior High,'' Iber said. "The comment I posted was simply made as the result of a short video that I watched and my personal opinion."
"I regret that I posted the comment as it apparently became newsworthy and has apparently upset people,'' he said. "That was not my intention in any way."
BuzzFeed News has reached out to Iber for comment.
h/t Miami Herald