The Duchess of Cambridge and the Duchess of Sussex (aka Kate Middleton and Meghan Markle) went to Wimbledon together on Saturday in their first solo public event as sisters-in-law.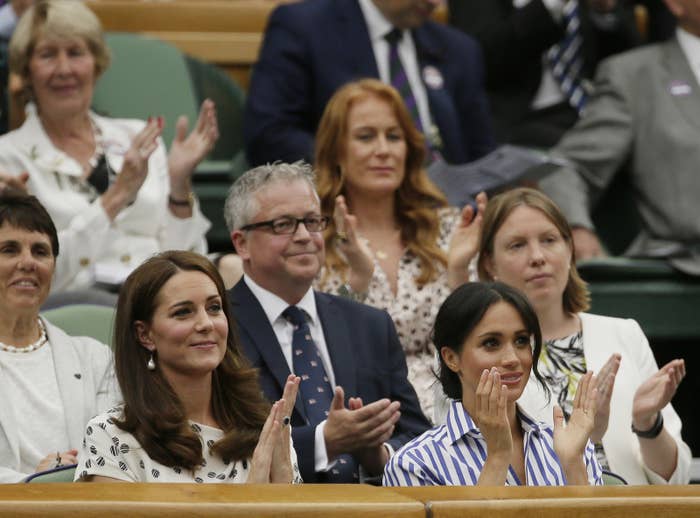 The two royals arrived to watch the women's singles final between Serena Williams and Angelique Kerber, but they also caught some of the men's semifinal match between Novak Djokovic and Rafael Nadal.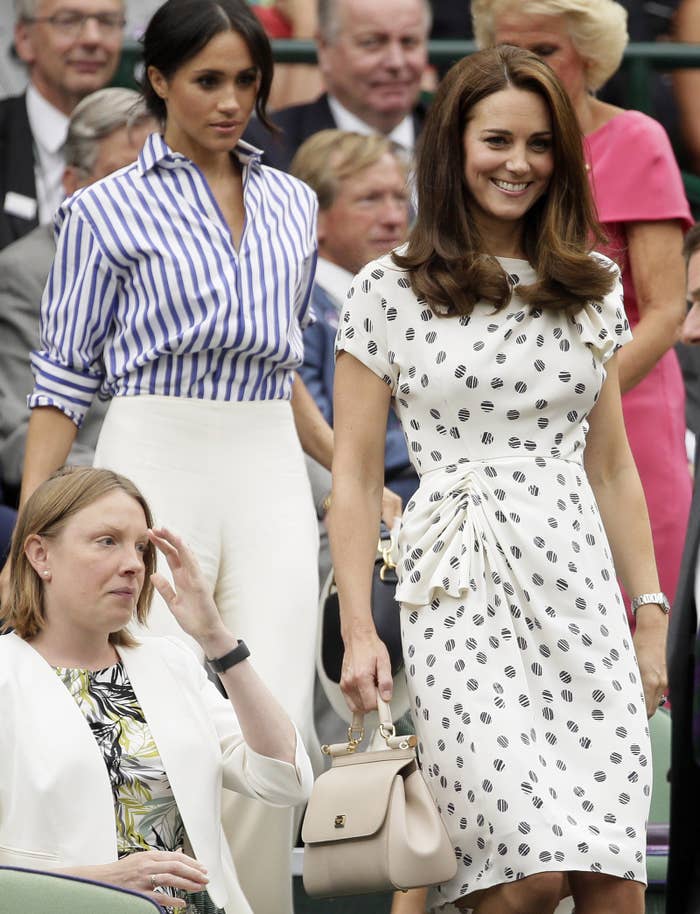 Williams told reporters on Friday she was looking forward to having the duchess in the stands to cheer her on. "Every year for a couple years she comes out to Wimbledon and has supported me," she said. "Now she's supporting me in a different role, but our friendship is still exactly the same."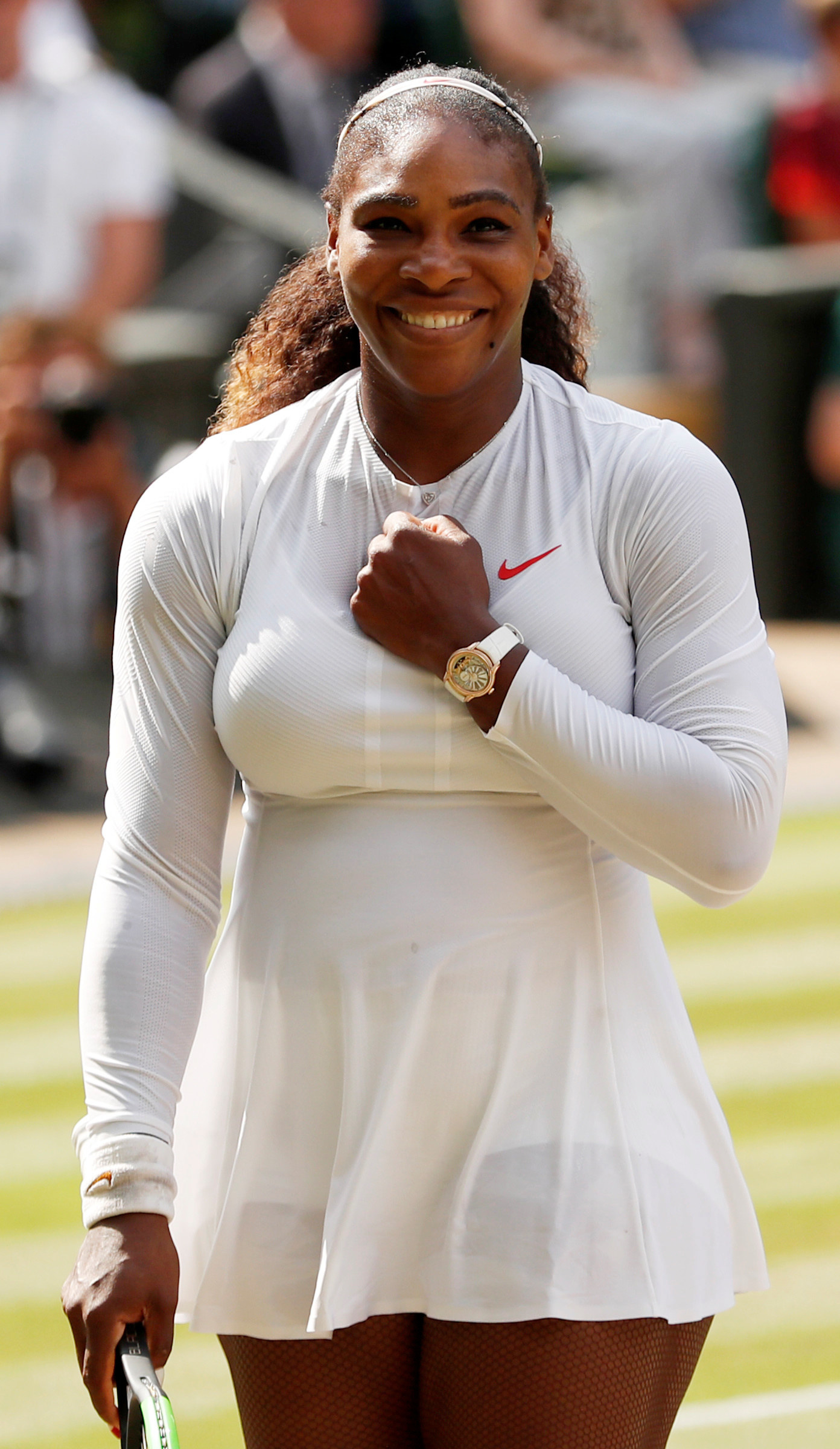 The two new sisters appeared to coordinate their outfits for the day. The Duchess of Cambridge wore a fitted, white dress with a graphic print, while the Duchess of Sussex wore high-waisted, white pants with a bold, blue-and-white striped shirt.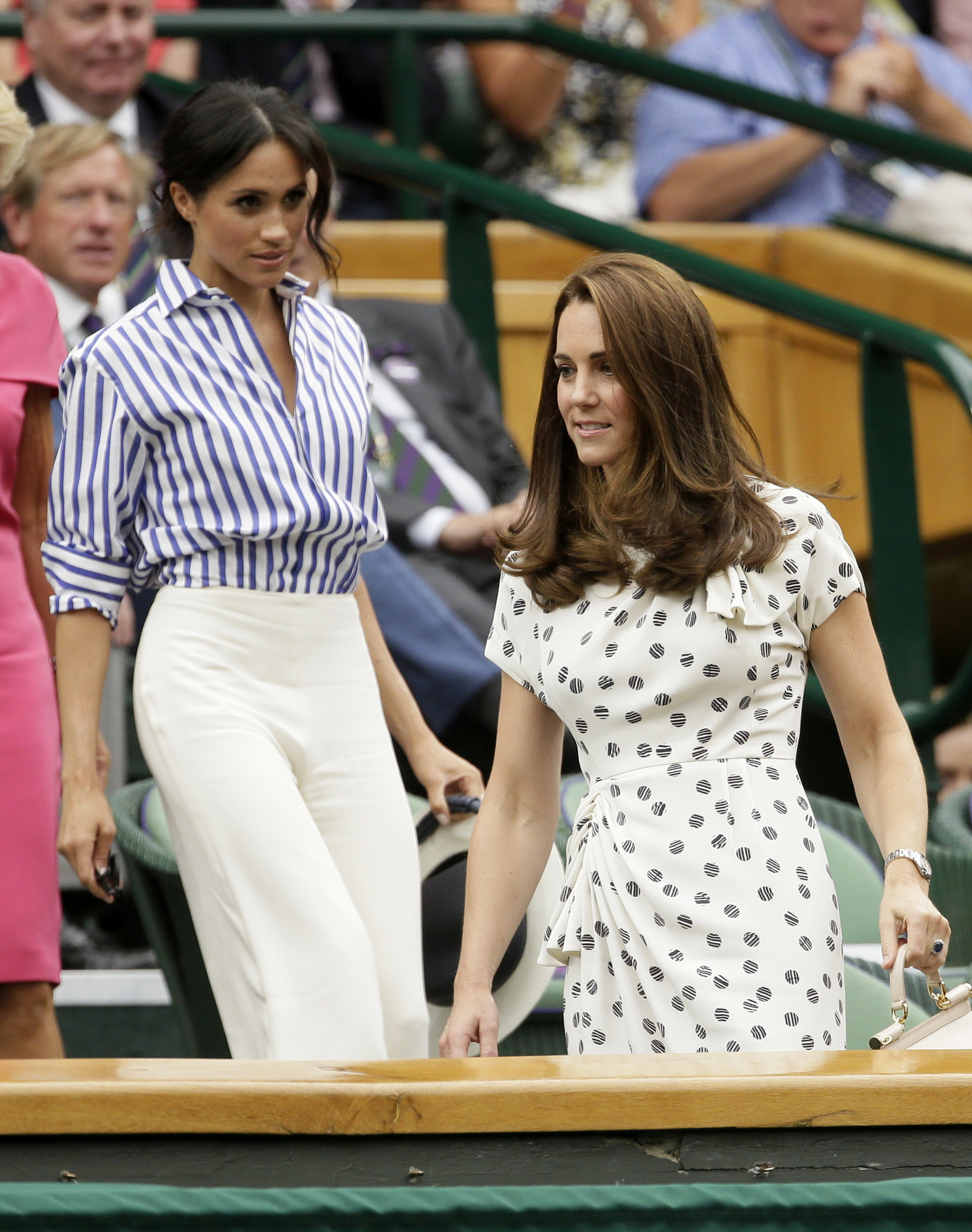 Kate is the official royal patron of Wimbledon, having taken over that role from the Queen in 2016.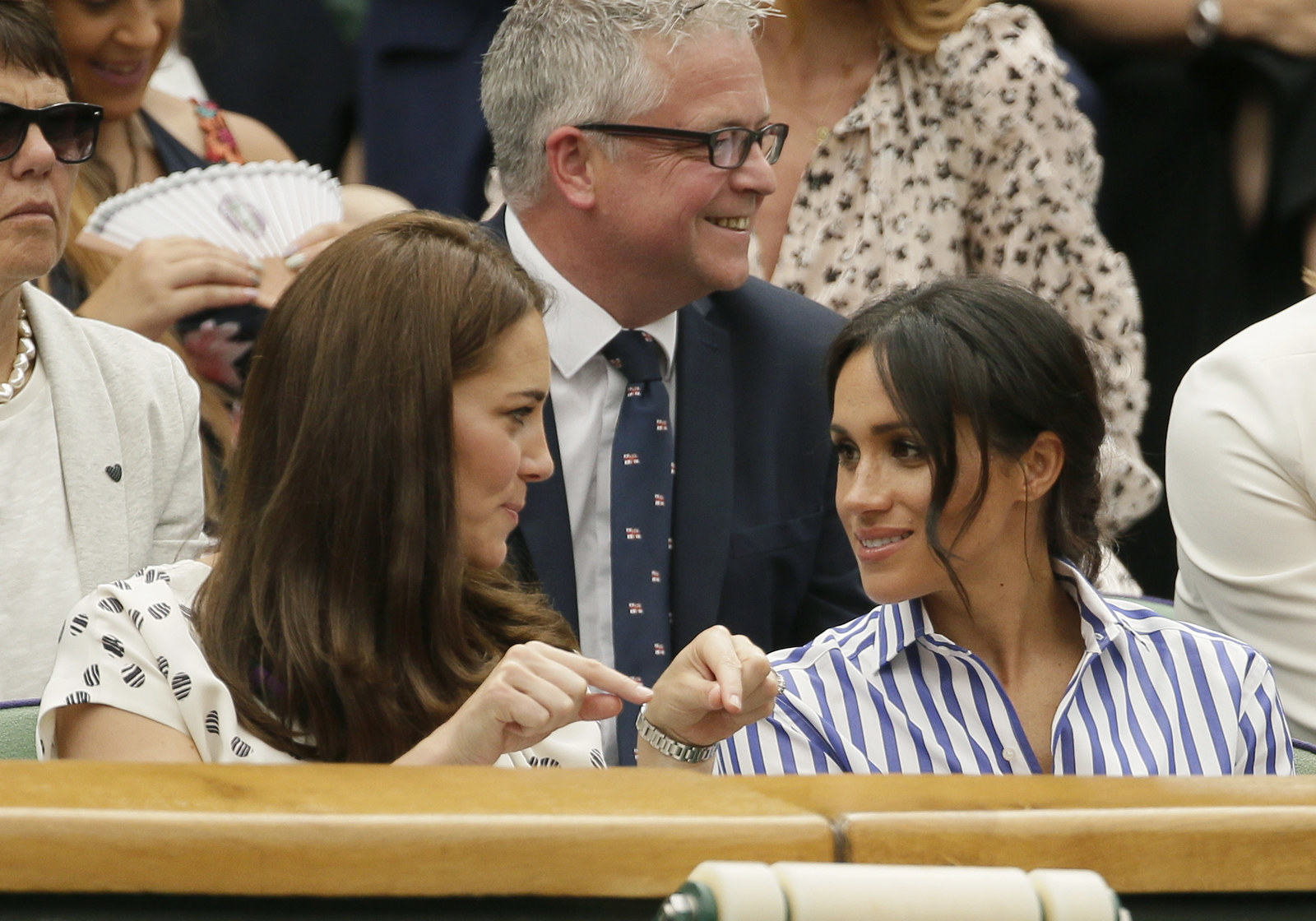 Prior to the match, the two greeted ball boys and girls, as well as wheelchair competitors.
They also documented the whole trip on Instagram like any good modern royal.
The two appeared to be thoroughly enjoying their time together without their husbands.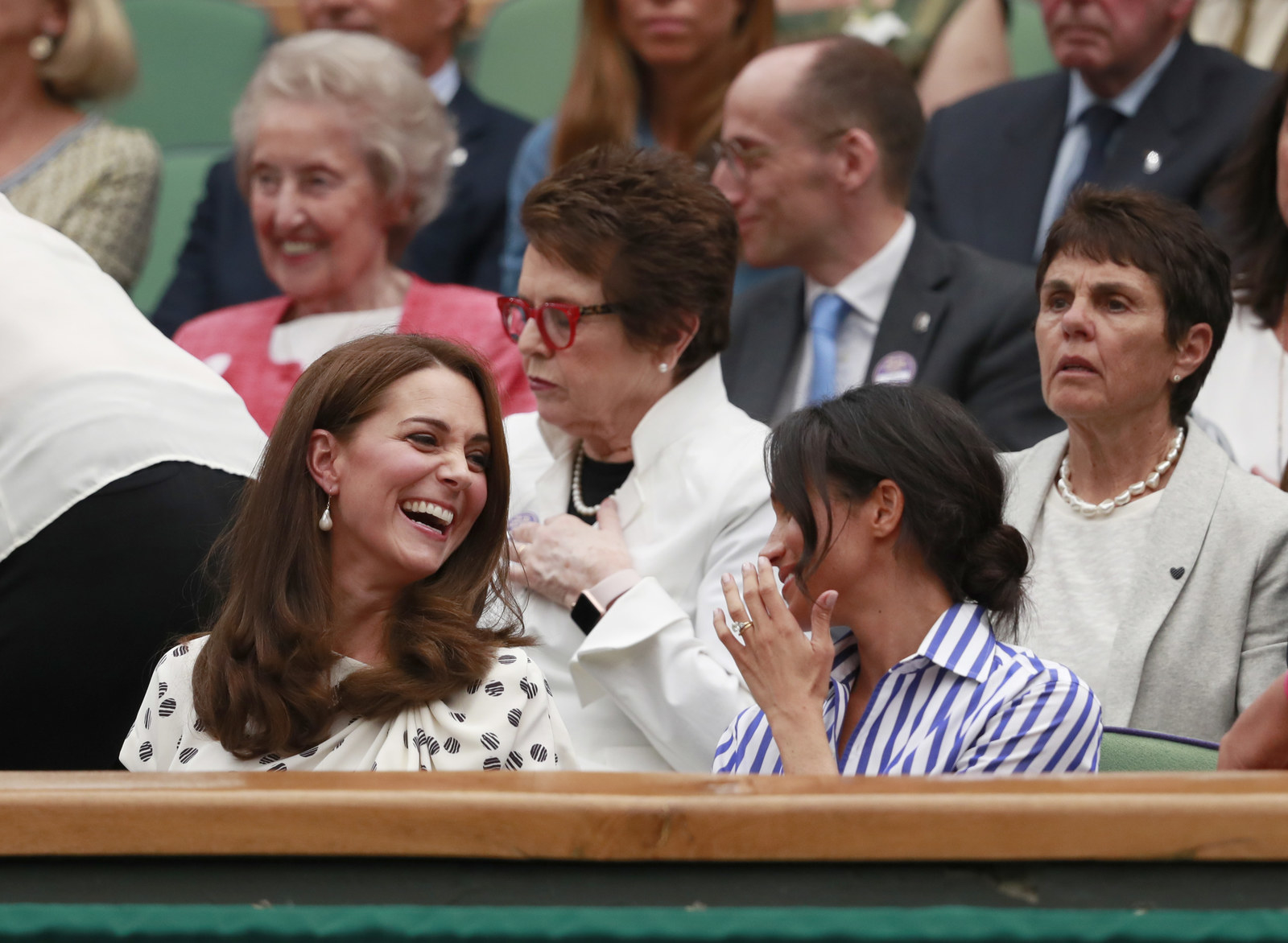 And they also made some amazing faces as they reacted to the men's semifinal.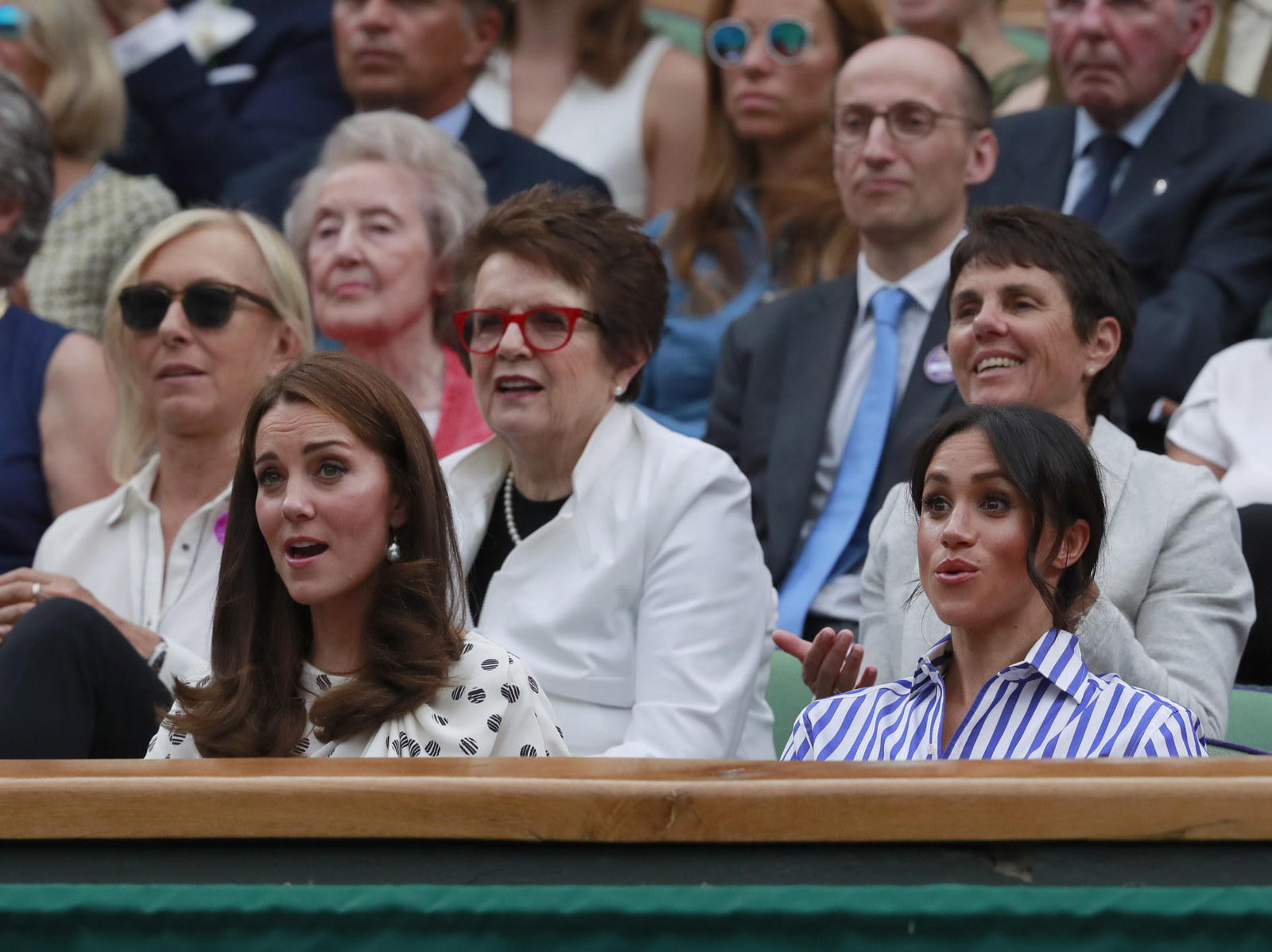 Here's to a right royal day out!