Minnesota television station KSTP aired a report on Thursday accusing Minneapolis mayor Betsy Hodges of "flashing gang signs" while posing alongside a convicted felon.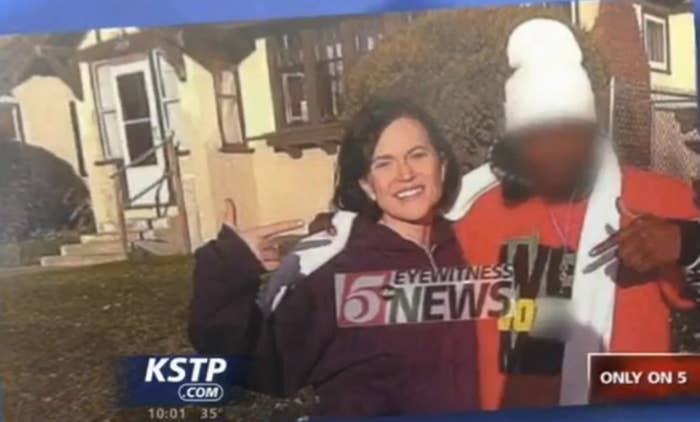 Navell Gordon, the "convicted felon" with whom the mayor was posing, was also a volunteer for the charity Neighborhoods Organizing for Change (NOC).
On November 1, he and the mayor were with several NOC volunteers trying to get out the vote ahead of the Nov. 4 mid-term elections.
In a NOC video posted online, the exact moment the photograph was taken can be seen, with the "gang sign" seemingly nothing more than two people awkwardly posing together.
Further, while some Minneapolis officers may have spoken with KSTP of their outrage, the report failed to mention that among those present when the photo was taken was the city's police chief, Janee Harteau.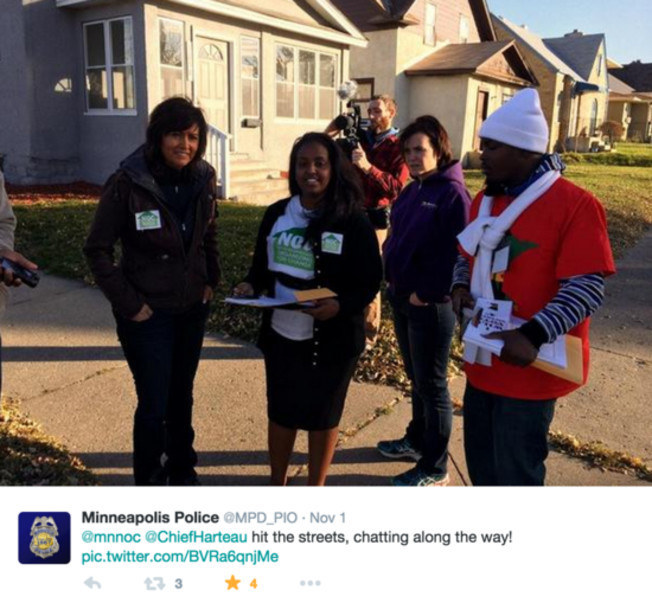 Soon, Twitter was abuzz with the hashtag #pointergate, mocking KSTB for its report.
In a statement online, KSTP stood by the story:
"Law enforcement sources alerted KSTP-TV to a photo they believed could jeopardize public safety and put their officers at risk, especially given the recent increase in gang violence. Multiple sources from several law enforcement agencies told 5 EYEWITNESS NEWS the photo had the potential for undermining the work they are doing on the streets. 5 Eyewitness News blurred the individual's face and did not name the group he was working for because police called into question only the judgment of Mayor Betsy Hodges."