This is journalist Lauren Duca.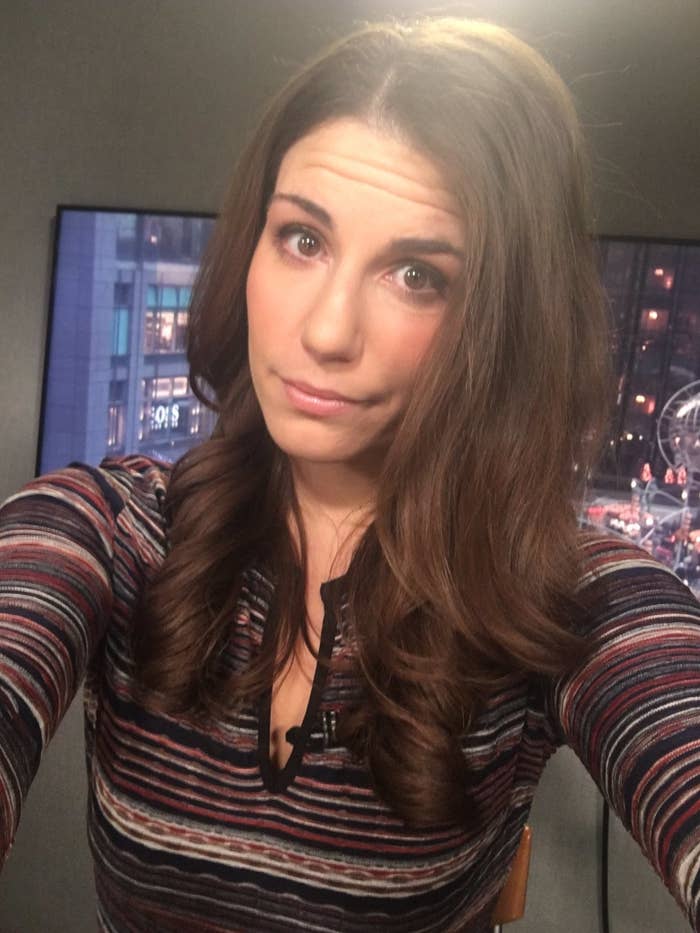 Last month, Duca had a massive viral hit when she penned a Teen Vogue opinion piece that argued Donald Trump had conned the American public.
This is Martin Shkreli, a former pharmaceutical executive who earned widespread scorn for hiking the price of a lifesaving drug before he was charged in 2015 with fraud.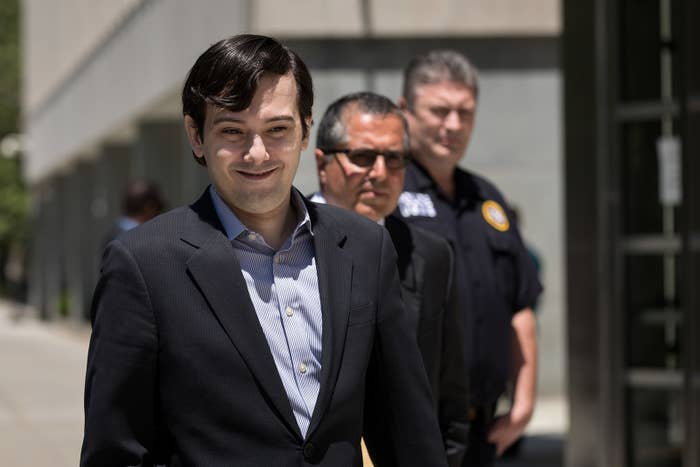 Duca told BuzzFeed News on Sunday that she has never met Shkreli, but that he has recently been tweeting about trying to date her.
"He has been harassing me for a while. It's an ongoing thing," she said. "He's been actively tweeting about dating me."
"I don't know if he's encouraging people to do this, but there's been a small contingent of trolls telling me to sleep with him — but not that politely," she said.
On Thursday, Shkreli contacted Duca via direct message and asked her to accompany him to Trump's inauguration. "I saw that as an act of trolling, so I didn't see the need to respect his privacy," she said of her decision to share his message with her Twitter followers.
On Sunday, Duca said she noticed that Shkreli had altered his profile to include a collage of photos of her, along with the words, "For Better or Worse, Til Death do Us Part, I'll Love You With Every Single Beat of my Heart."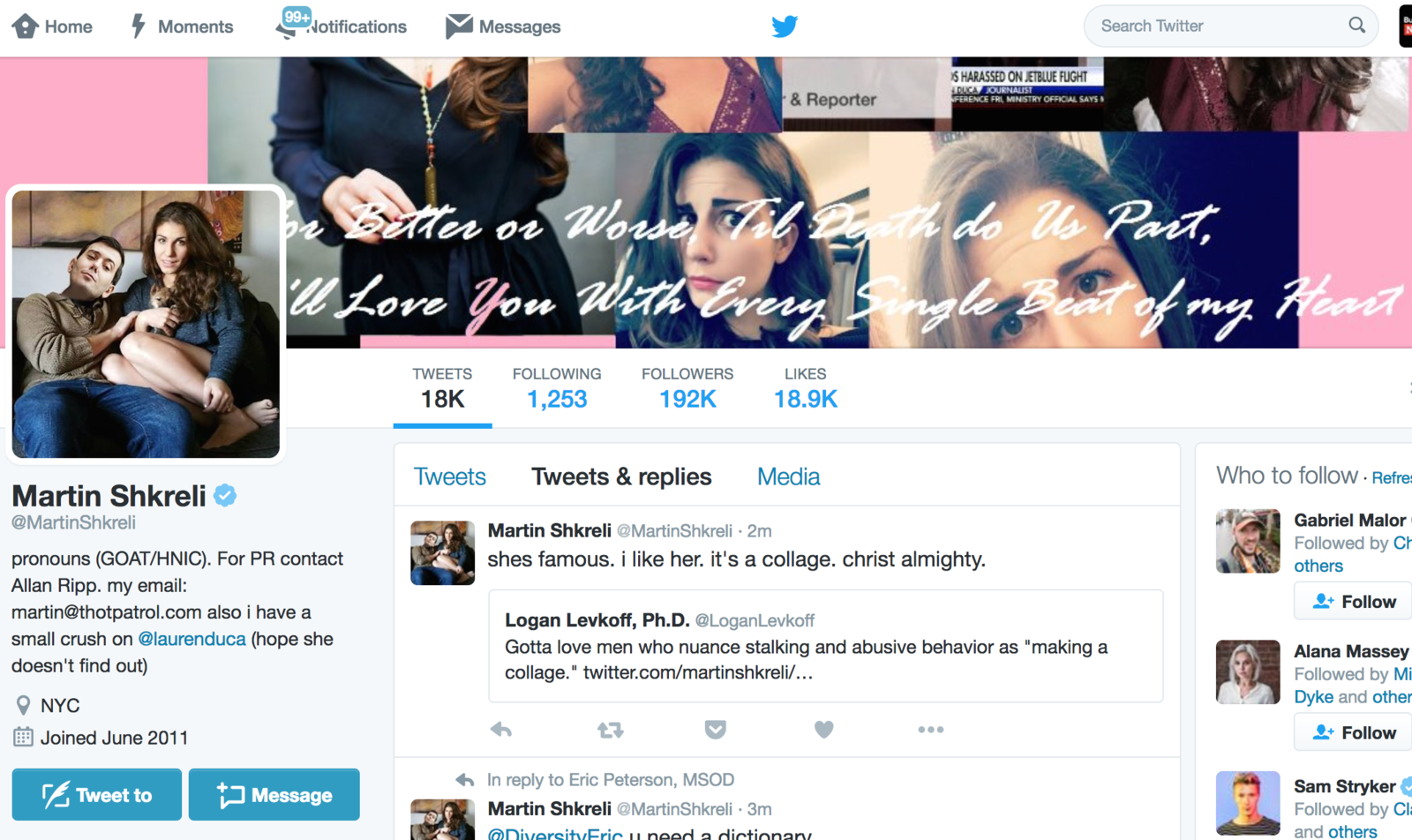 Duca tweeted the pictures on Sunday, asking Twitter founder and CEO Jack Dorsey why Shkreli's actions were permissible on the social network.
The tweet soon went viral, prompting strong reactions from Duca's supporters.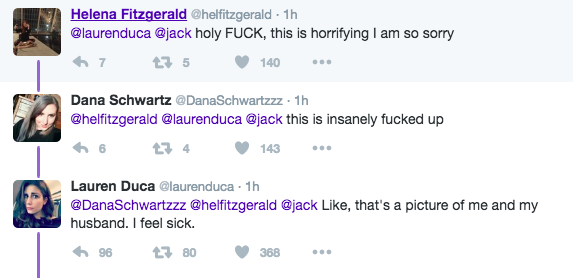 Shkreli then replied directly to Duca's tweet, writing, "dont disrespect the sovereignity of my love for you. your being unfair. [sic]"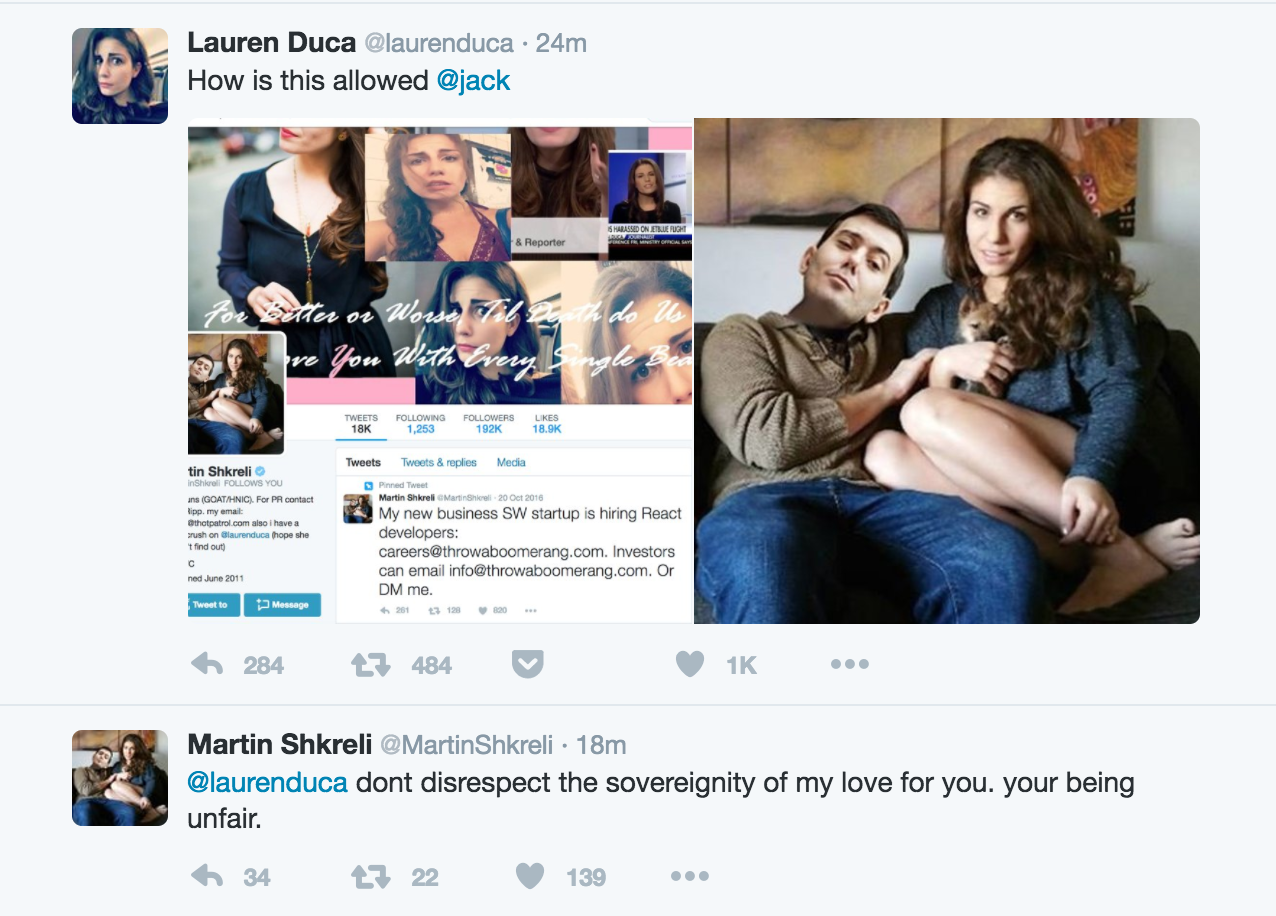 In a series of tweets, he also defended his actions as a simple "collage."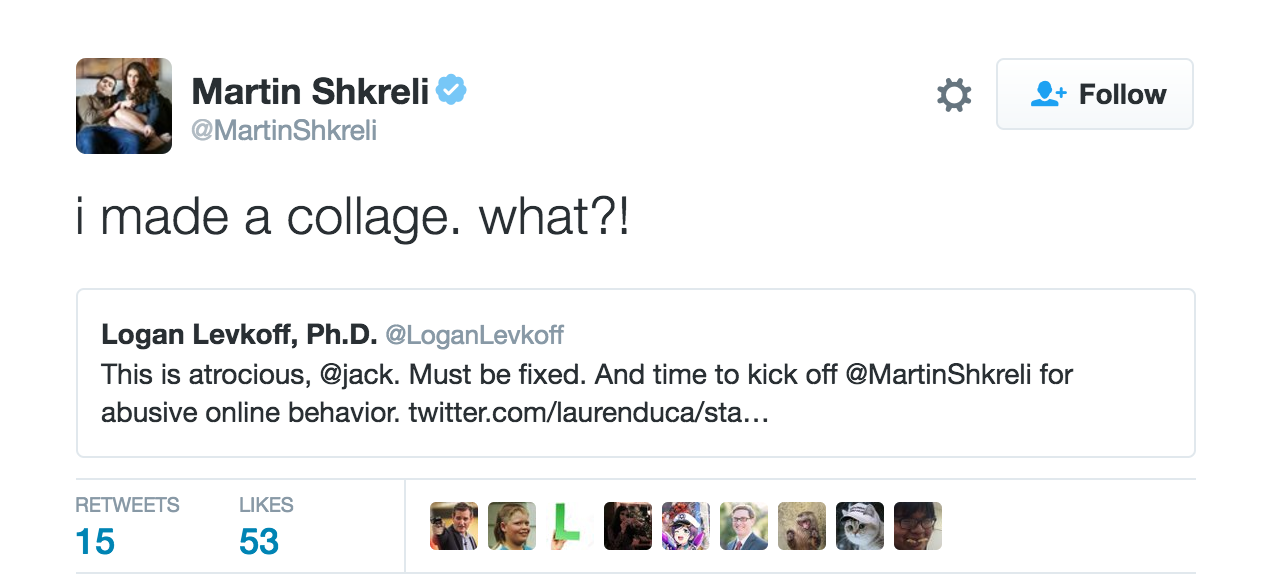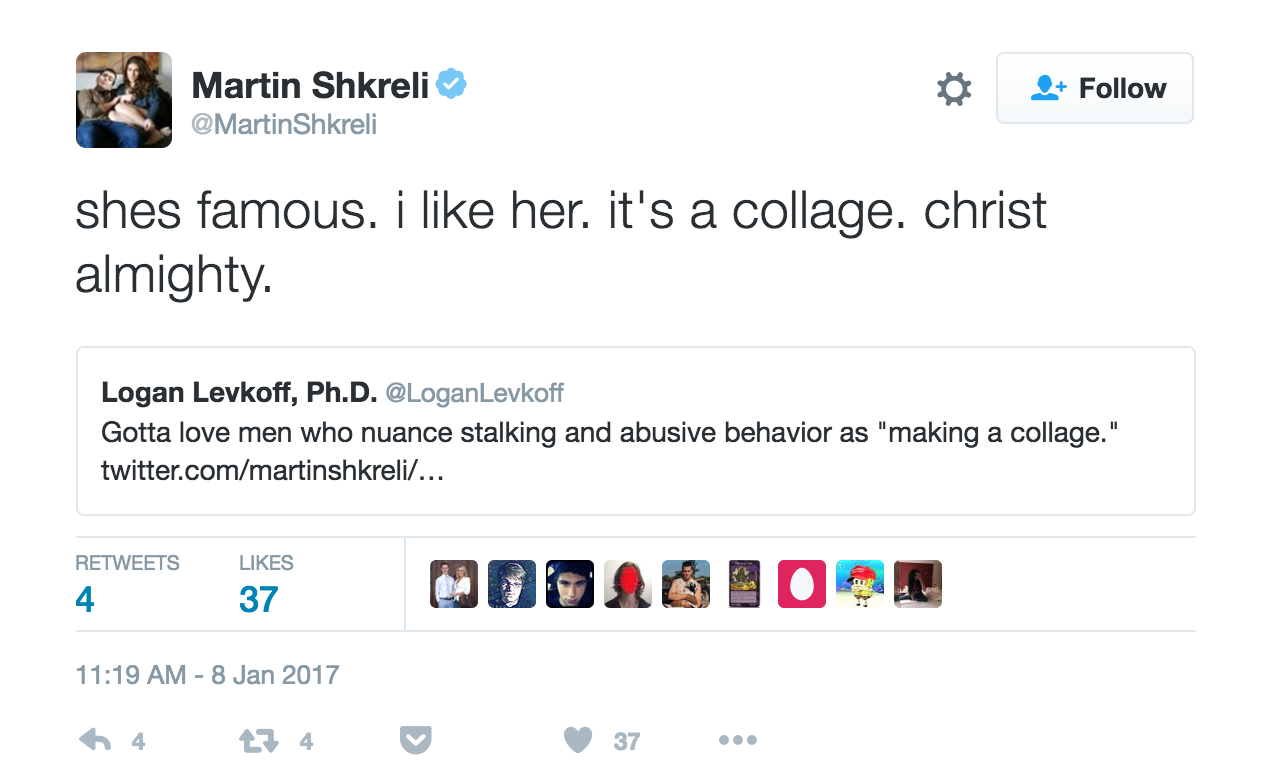 BuzzFeed News contacted Shkreli on Twitter, but he then tweeted out the exchange with the words, "And also what is the buzzing feed."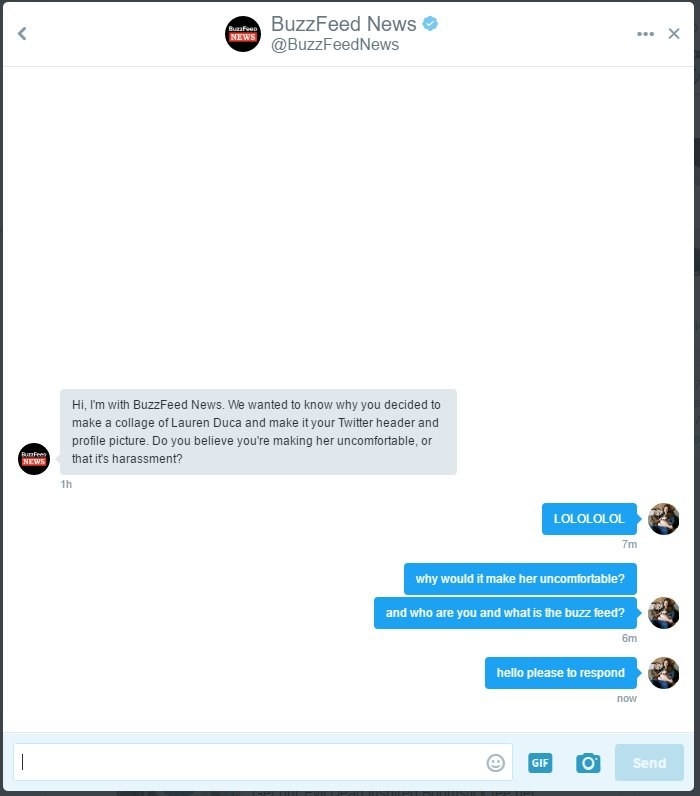 Twitter representatives did not immediately respond to requests for comment on whether Shkreli's actions constituted harassment.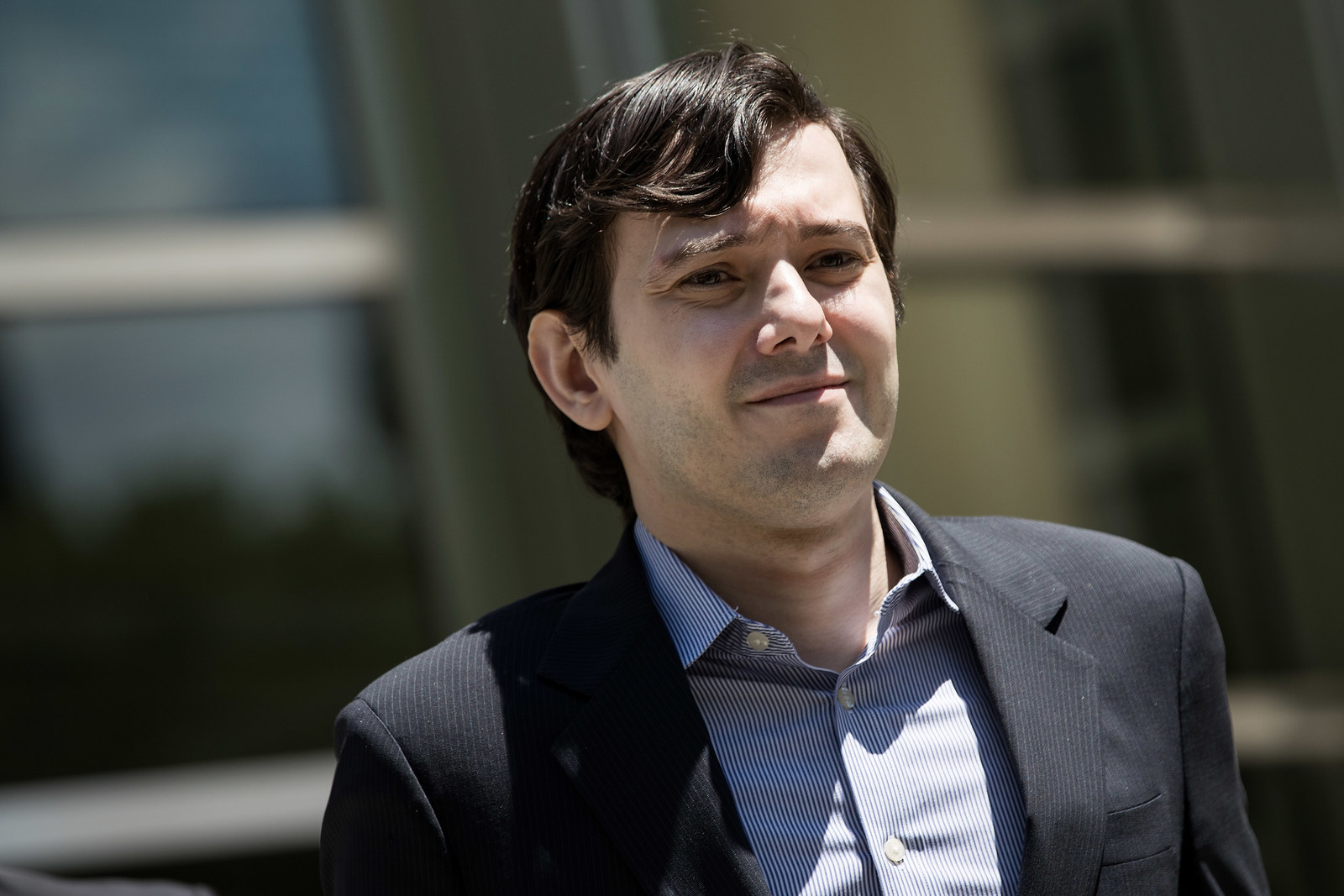 However, after BuzzFeed News first contacted Twitter, Shkreli's account was subsequently suspended from the network.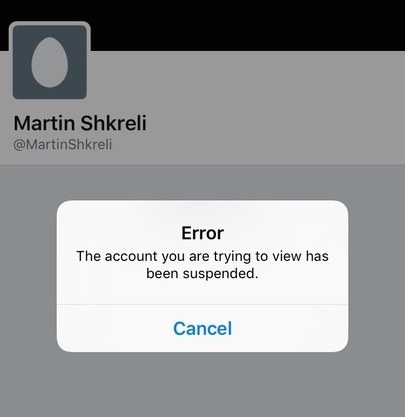 BuzzFeed News then informed Duca that Shkreli's account had been suspended, to which she responded: "He's an entitled creep and absolutely deserves to have his account suspended — perhaps indefinitely."