Facebook founder Mark Zuckerberg had his Twitter and Pinterest accounts breached Sunday by hackers who claimed to be testing his online security.
Venture Beat reported the hackers OurMine Team briefly took control of Zuckerberg's accounts, before they were suspended.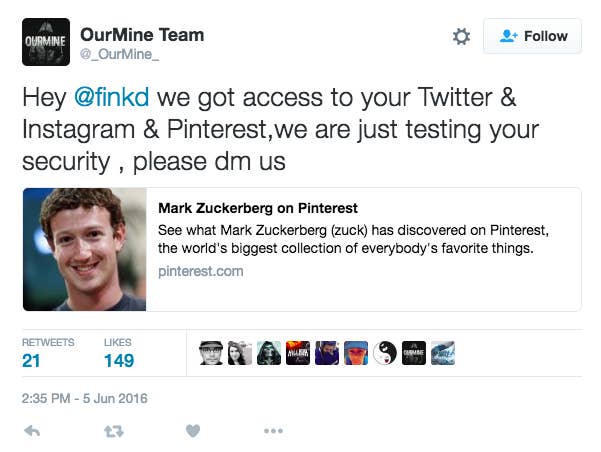 The hackers wrote that Zuckerberg's password, said to be "dadada," was among the 100 million stolen in a hack of LinkedIn in 2012.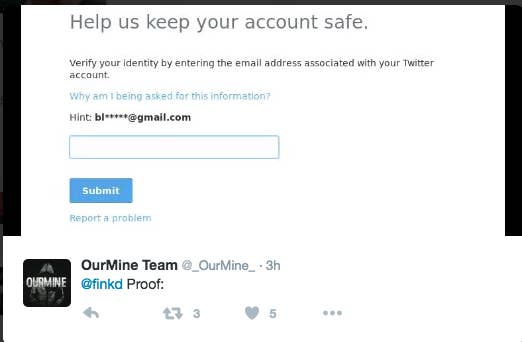 Although he has thousands of followers on Pinterest and LinkedIn, the technology CEO barely uses his accounts. He last tweeted in January 2012.