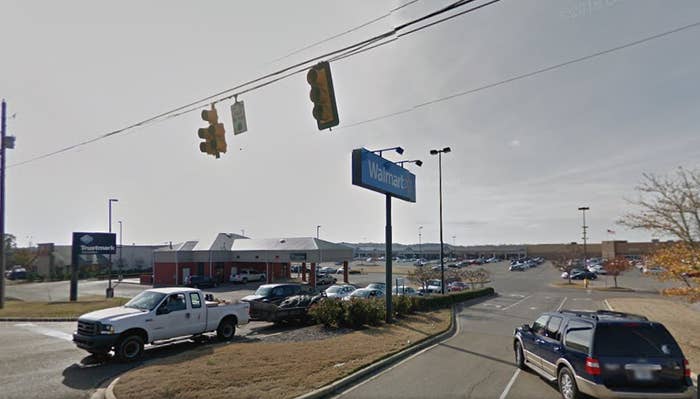 Mississippi police officers have arrested a man for allegedly throwing a homemade explosive device into a Walmart store on Sunday because he was angry employees there stopped selling Confederate flag paraphernalia.
Marshall W. Leonard, 61, was arrested after he allegedly threw a newspaper package containing explosive materials into the 24-hour store in Tupelo, Mississippi, around 1:30 a.m. Sunday, Police Chief Bart Aguirre told Mississippi's Daily Journal.

"A white male got out, lit the package and threw it in the vestibule," Aguirre said. "There was an employee on break, and the suspect told him, 'You better run.'"
"The employee did run and was away from harm when the package went off. It wasn't a large explosion. It didn't cause a lot of damage to the store."
The device made a loud noise but did no real damage, police said.
No one was injured in the blast and Leonard was later arrested for running a red light.
Local county sheriff records show he has be charged with "disregard for a traffic device," but police were expected to charge him on Tuesday with placing an explosive device.
BuzzFeed News is awaiting comment from the Tupelo Police Department, but Aguirre told the Associated Press Leonard was mad that the Wal-Mart corporation had decided, along with other major retailers, to stop selling merchandise featuring the Confederate flag in its stores.
The decision was made after the symbol was embraced by a man charged with fatally shooting nine African-Americans in a Charleston, South Carolina, church in June.
"He's a strong supporter of keeping that flag flying," Aguirre told the AP. "This is his way of bringing attention to that."
The Mississippi state flag features the Confederate battle flag in its top left corner, and state lawmakers have previously told BuzzFeed News the flag needed to be redesigned.
A Facebook page that appeared to belong to Leonard contained a number of posts and images in support of the Confederate flag.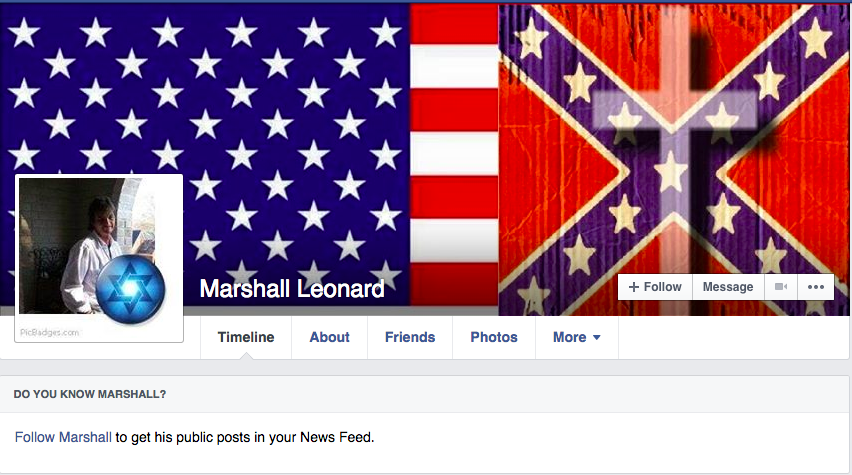 A post from the account to the Facebook page of the Daily Journal on Oct. 28 threatened the newspaper, as well as the Wal-Mart corporation.
"Journal Corporate...You are on final warning...You are part if the problem. As a result of this, yall are going down, along with WALMART, WTVA, REEDS DEPARTMENT STORE, AND ALL THE REST OF THE ANTI-AMERICAN CROOKS," the post reads.
"GET YOURSELF READY...THE LORD IS COMMING AFTER YALL ....IM NOT KIDDING NO MESSING AROUND ANYMORE! YOUR DAYS ARE NUMBERED ALL OF YA!"