Homeland Security Chief Concerned Over Terror Threat To Mall Of America
Al-Shabaab says it may seek to replicate its deadly 2013 Nairobi mall attack in Minnesota.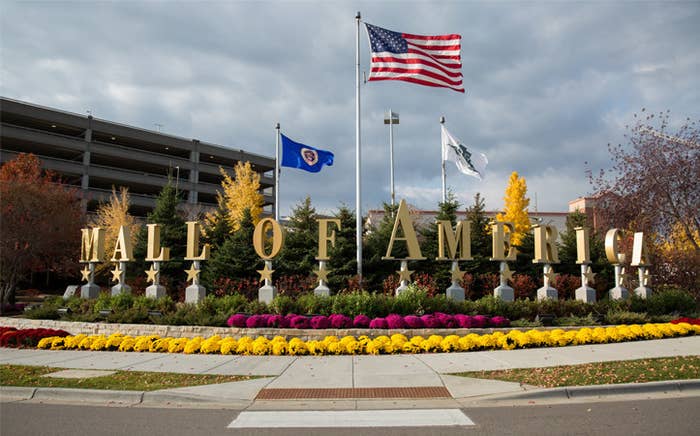 Homeland Security Secretary Jeh Johnson on Sunday said he is concerned over a terror threat made by an al-Qaeda affiliate group against Western shopping centers, including Minnesota's Mall of America.
The Somali Islamist group al-Shabaab on Saturday released a video recalling their 2013 attack on Nairobi's Westgate shopping mall, in which gunmen killed 63 people.
In the video, a man speaking English and wearing a scarf over his face threatens similar attacks in England, Canada, and the U.S.
"Westgate was just the beginning, and with all hopes of peace forever dashed," the man says. "What if such an attack was to occur in the Mall of America in Minnesota?"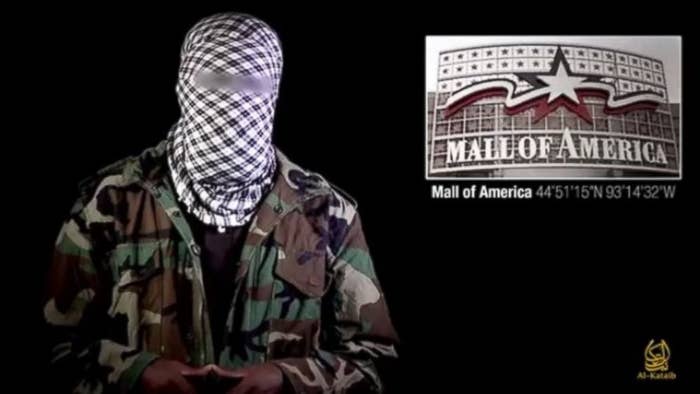 Speaking to CNN on Sunday, Secretary Johnson urged shoppers to be "vigilant."
"If anyone is planning to go to the Mall of America today, they've got to be particularly careful," Johnson said.
"There will be enhanced security there, but public vigilance, public awareness and public caution in situations like this is particularly important, and it's the environment we're in, frankly."
However, the secretary also said people should not let the terror threat intrude on their lives.
"Americans should still feel that they are free to associate, they are free to go to public gatherings," he said, "but it's critical that we have public awareness and public participation in our efforts."
In a statement released to Fox News on Saturday, the Mall of America said it is taking the threat seriously:
"Mall of America is aware of a video that was recently released which included a mention and images of the Mall. We will continue to monitor events with the help of federal, state and local law enforcement agencies. As always, we take any potential threat seriously and respond appropriately. Mall of America has implemented extra security precautions, some may be noticeable to guests, and others won't be. We will continue to follow the situation, along with law enforcement, and will remain vigilant as we always do in similar situations. The safety and security of our guests, employees and tenants remains our top priority."
The al-Shabaab video also names Canada's West Edmonton mall or London's Oxford Street as possible targets for attack, as well as shopping venues in Paris.
In a statement to the Canadian Broadcasting Corporation, the West Edmonton mall said it was beefing up security.
"West Edmonton Mall has implemented extra security precautions; some may be noticeable to guests, and others won't be," the statement said.