A fake news story about Malia Obama's "pregnancy" from the hoax website EmpireNews.Net has been bubbling around the backwaters of the internet since it was published on Nov. 28, but now a fake Facebook account for Fox News is duping more people.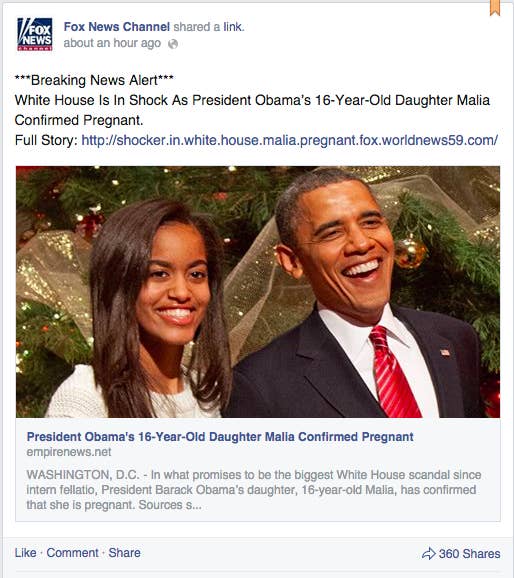 Of course, "Fox News Channel" is not the network's official account, which is made even more obvious by the fact it shares only Empire News articles and has 59 likes.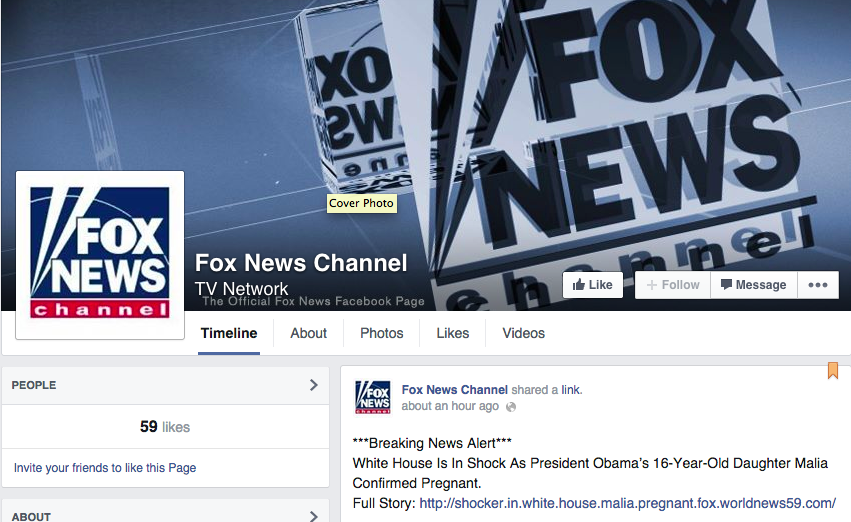 The "satirical" article, which is steeped in harmful racial stereotypes, has already been thoroughly debunked and mocked by the Washington Post and Snopes.
The Facebook account also appears to be part of a spam phishing attack, with most of the thousands of comments on the Obama story being people automatically tagging four friends.
But that hasn't stopped people sharing their reactions to the "news."
But other users also correctly pointed out that people will believe anything.