The Maasai people are among the most iconic tribes in Africa, inhabiting parts of southern Kenya and northern Tanzania.
Maasai warriors are famed for their hunting skills and athletic prowess.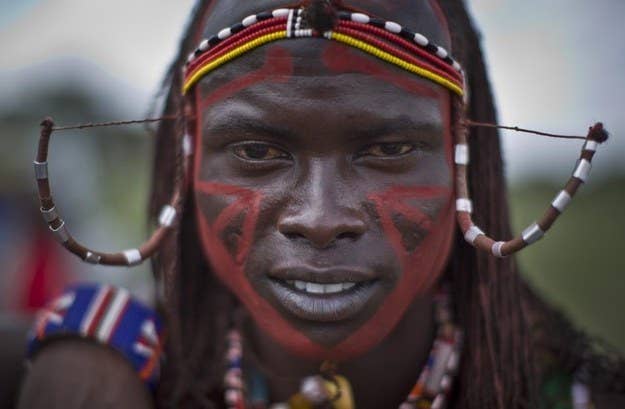 While Maasai women wear elaborate jewelery, included spectacularly colorful beaded necklaces.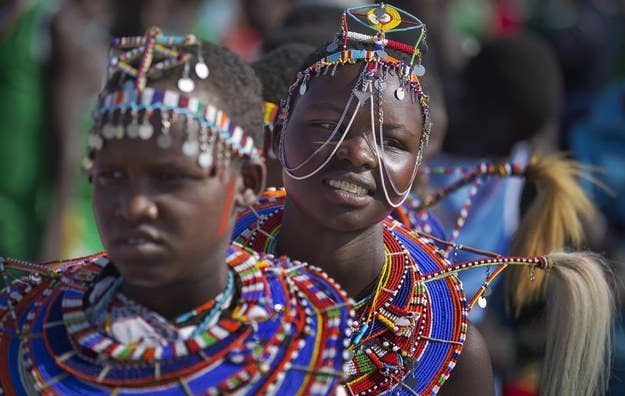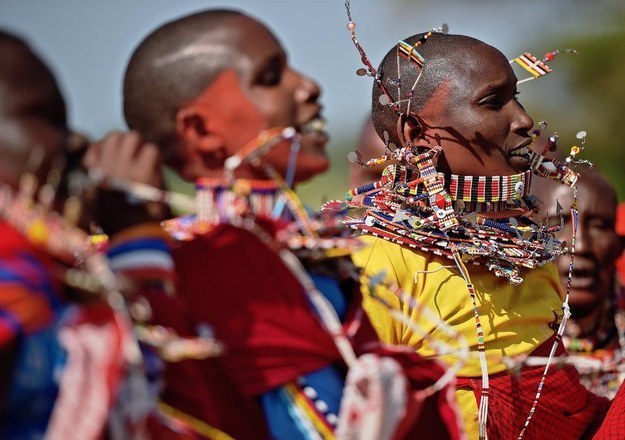 Traditionally, Maasai warriors would prove their strength by hunting lions, but with the animals' numbers dwindling conservations, have funded a sports event to foster a cultural change.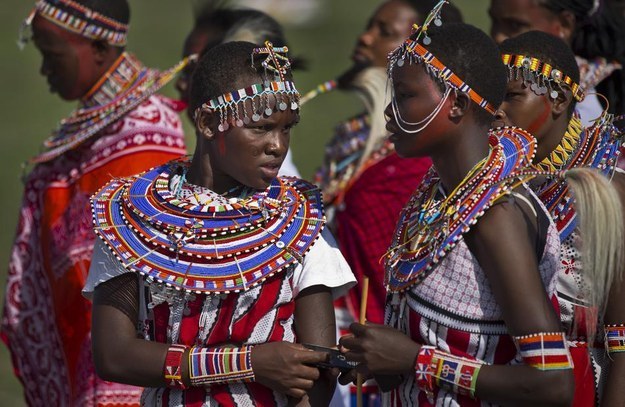 The Maasai Olympics, now in its third year, was held on Saturday in a wildlife sanctuary near Mt. Kilimanjaro, allowing tribesmen to prove their manhood without harming lions.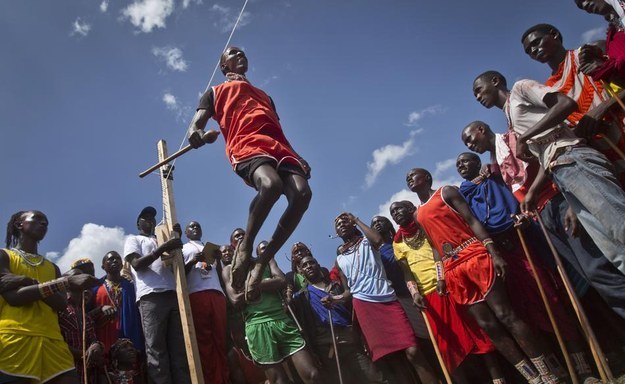 In the high jump event, warriors leap high into the air from a standing position.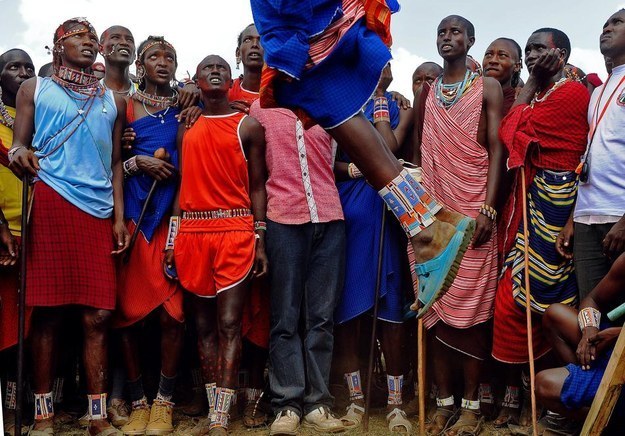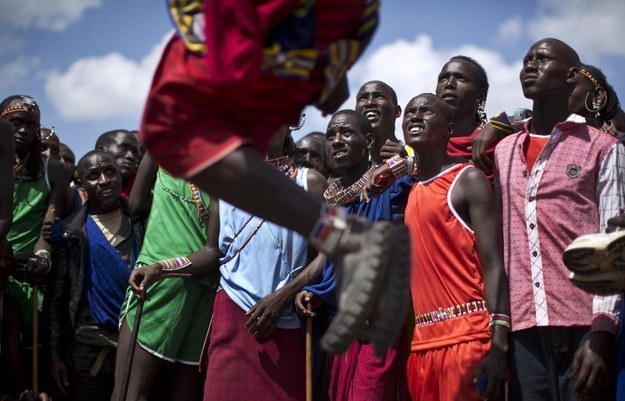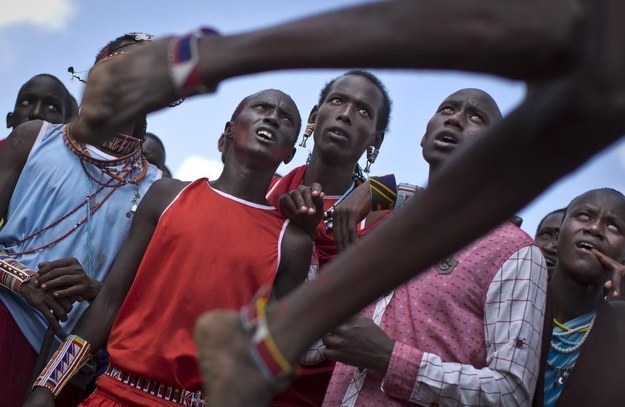 Instead of hurling a discus, warriors throw traditional wooden clubs known as knobkerries.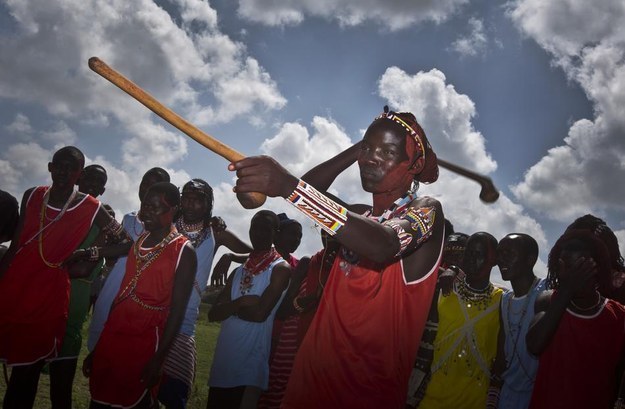 Instead of using spears to hunt big cats, the Maasai compete by throwing javelins.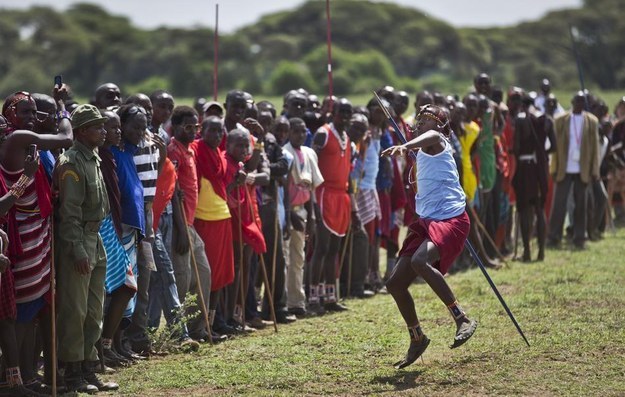 Running races are also held, with Kenya's 800-meter Olympic champion David Rudisha, himself a Maasai, serving as the patron of the event.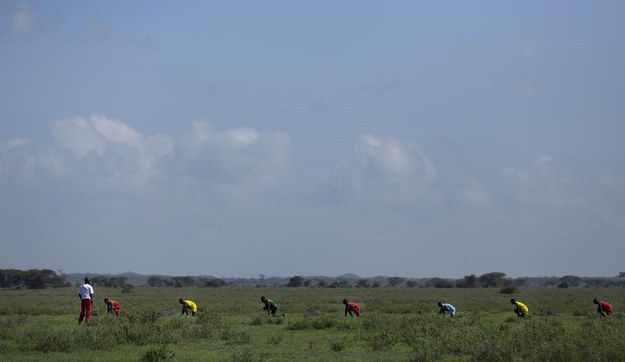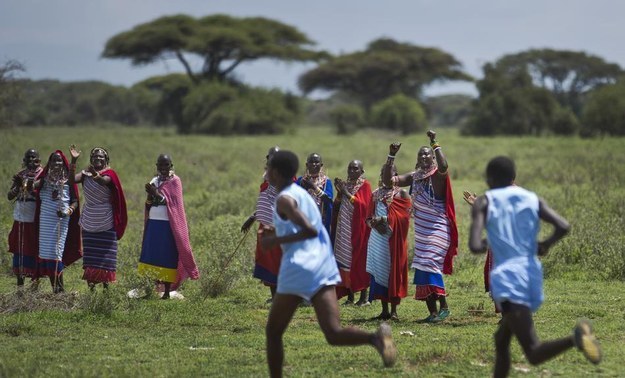 Here's to finding new ways to showcase part of Africa's tribal culture while also protecting lions!