Linkin Park singer Chester Bennington was found dead Thursday in Los Angeles after an apparent suicide, officials said. He was 41.
Los Angeles County coroner spokesman Brian Elias told BuzzFeed News that authorities were called to a home in Palos Verdes Estates shortly after 9 a.m. local time on Thursday.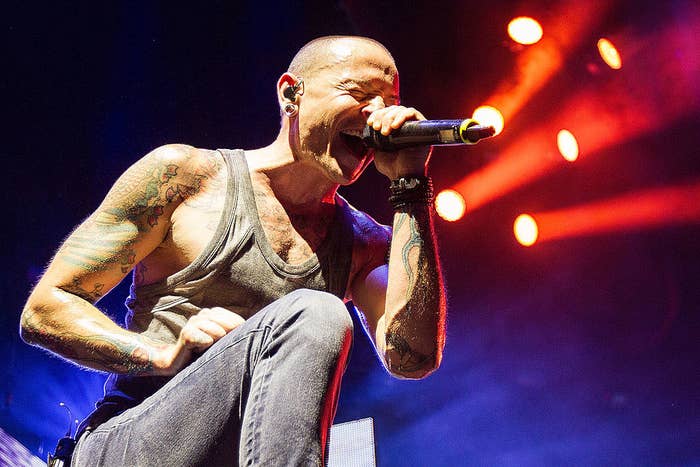 "We can confirm that unfortunately Mr. Chester Bennington is dead," he said. "We are currently out there conducting an investigation. At this time, it's being treated as a possible suicide."
Representatives for Linkin Park did not immediately respond to requests for comment, but guitarist and band cofounder Mike Shinoda wrote on Twitter that he was "shocked and heartbroken."

Linkin Park released a statement on June 24 saying Bennington's "absence leaves a void that can never be filled — a boisterous, funny, ambitious, creative, kind, generous voice in the room is missing."
"We're trying to remind ourselves that the demons who took you away from us were always part of the deal," the statement reads. "After all, it was the way you sang about those demons that made everyone fall in love with you in the first place. You fearlessly put them on display, and in doing so, brought us together and taught us to be more human. You had the biggest heart, and managed to wear it on your sleeve."
Bennington had been open about his troubled past involving drug addiction and being a victim of sexual abuse. In 2011, he said he was giving up drinking after years of alcoholism.

He began pursuing music professionally in 1993, heavily influenced by the band Stone Temple Pilots. Bennington performed with the bands Sean Dowdell and His Friends? and Grey Daze, but struggled to find success until the late '90s, when an A&R executive at Zomba Music in Los Angeles allowed him to an audition for a band called Xero.
That band would later become Linkin Park, who released their first album, Hybrid Theory, in 2000 to much acclaim.
Linkin Park enjoyed enormous success in the early 2000s, and their second album, Meteora, was one of the best-selling alternative albums of all time. They even collaborated with Jay-Z on an album called Collision Course in 2004.
As Linkin Park was working on their third album, Bennington formed a side band, Dead by Sunrise.
When Stone Temple Pilots parted ways with lead singer Scott Weiland in 2013, Bennington filled in and was able to serve as the frontman for one of his favorite bands growing up.
Recently, Bennington had been performing with the band Kings of Chaos and he had also reunited with Grey Daze and Linkin Park.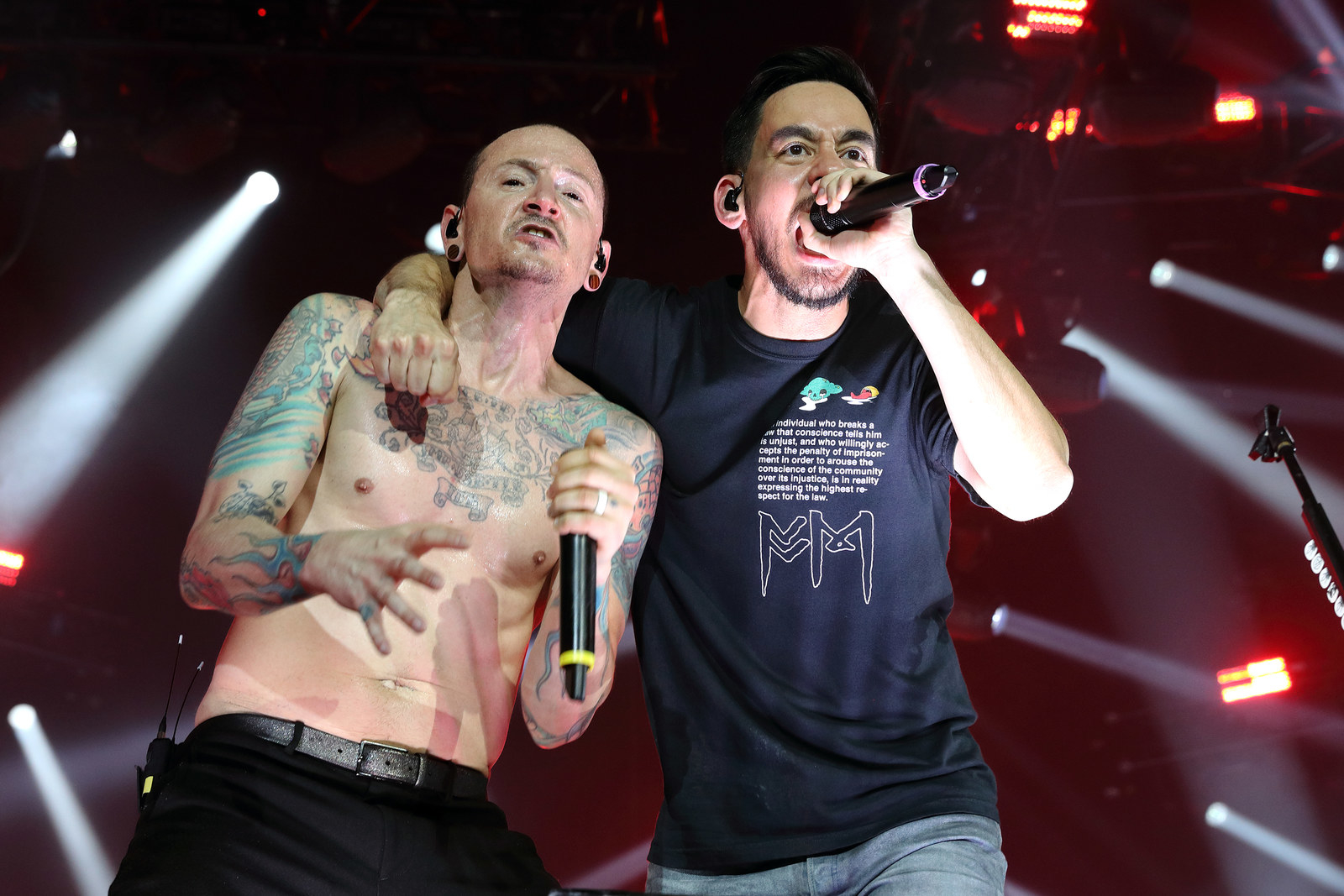 Bennington was close friends with Soundgarden singer Chris Cornell, who hanged himself in Detroit in May.

In an open letter to Cornell that he posted to Twitter, Bennington wrote that he was "weeping, with sadness, as well as gratitude for having shared some very special moments with you."
"I can't imagine a world without you in it," he wrote. "I pray you find peace in the next life."
Bennington later performed the Leonard Cohen song "Hallelujah" at Cornell's funeral.
He is survived by his six children and wife Talinda Bennington.