Lin-Manuel Miranda Defended Michelle Wolf Over Her White House Correspondents' Dinner Jokes
Miranda was once the subject of Trump fury after the Hamilton cast addressed Mike Pence. He told Michelle Wolf she did a great job despite what the haters are saying.
Lin-Manuel Miranda knows a thing or two about pissing off the Trump administration through entertainment, and he has some advice for controversial White House Correspondents' Dinner comedian Michelle Wolf: job well done.
"Great job. It was really funny and you did your job," Miranda said Monday during his appearance on BuzzFeed's AM to DM.

The Hamilton creator and star also defended Wolf, who is facing backlash in some conservative and media circles for her jokes about press secretary Sarah Huckabee Sanders and other women in the Trump administration.
"I actually really like Sarah. I think she's very resourceful," Wolf said. "She burns facts and then she uses that ash to create a perfect smoky eye. Maybe she's born with it, maybe it's lies. It's probably lies."
The comedian also compared Trump's press secretary to Aunt Lydia from The Handmaid's Tale and called her an "Uncle Tom but for white women who disappoint other white women."
Miranda, whose show became the target of Trump fury when cast members addressed Pence when he attended in November 2016, defended Wolf's wide-ranging jokes. He also said Trump had abdicated the traditional responsibility of attending the dinner and being the subject of a comic roast.
"I thought she punched all around. She dinged the press, she dinged Democrats, she dinged Republicans, she dinged the president, who is supposed to sit there, by the way. That's been the tradition is that we all sit there and enjoy it.
"So that was an abdication of responsibility of not being there to take the joke," he said.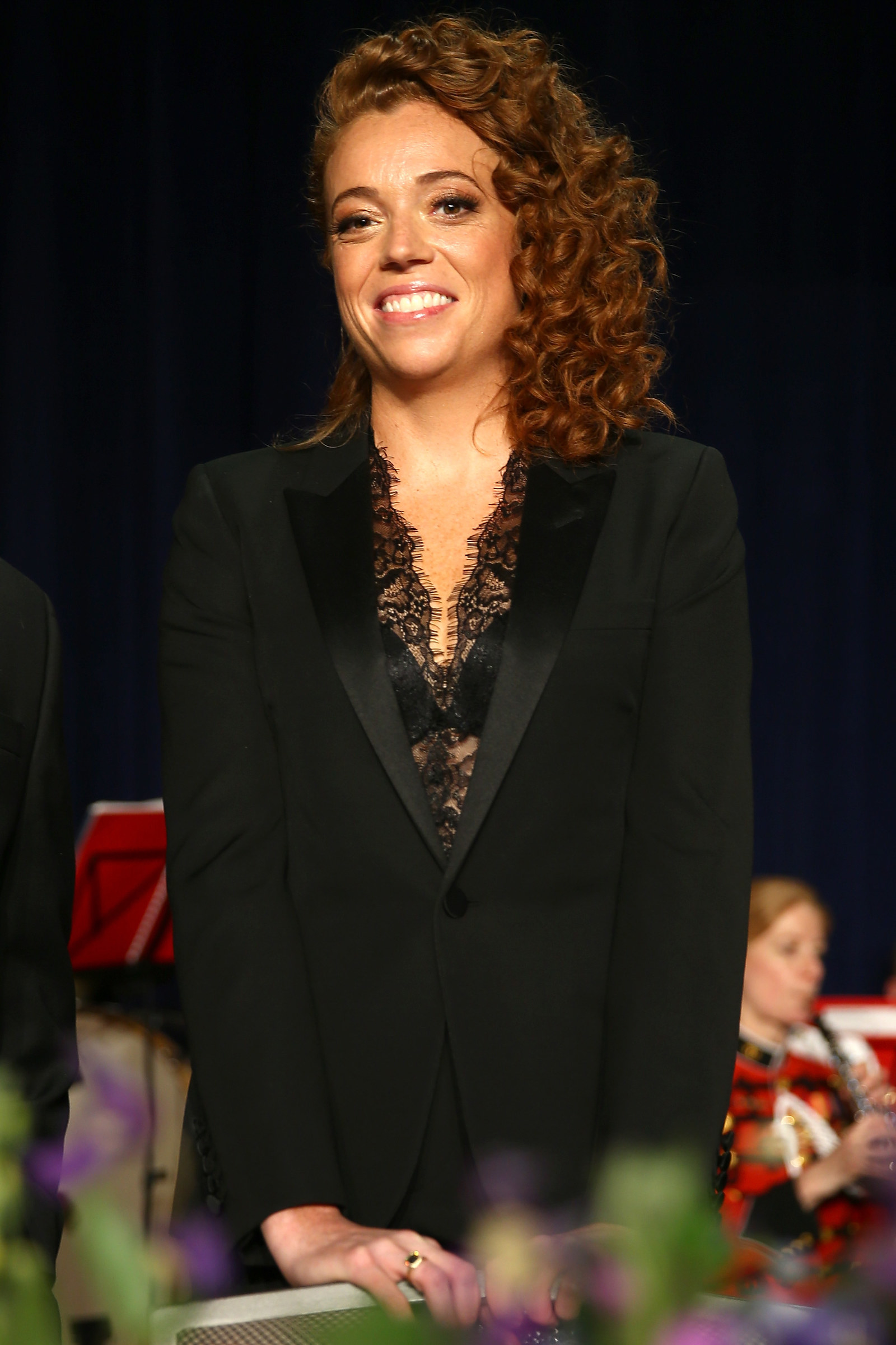 Trump supporters called for a boycott of Hamilton after the Pence incident, and the then president-elect also weighed in.

"The cast and producers of Hamilton, which I hear is highly overrated, should immediately apologize to Mike Pence for their terrible behavior," he tweeted.
Pence later said he wasn't offended and thoroughly enjoyed the musical.