President Trump and the first lady spent Thursday and Friday in Paris to mark Bastille Day, France's national holiday. The trip, which came at the invitation of French President Emmanuel Macron, also marked 100 years since US forces entered World War I.
As part of the festivities, the leaders attended a big military parade on the famed Champs-Élysées on Friday.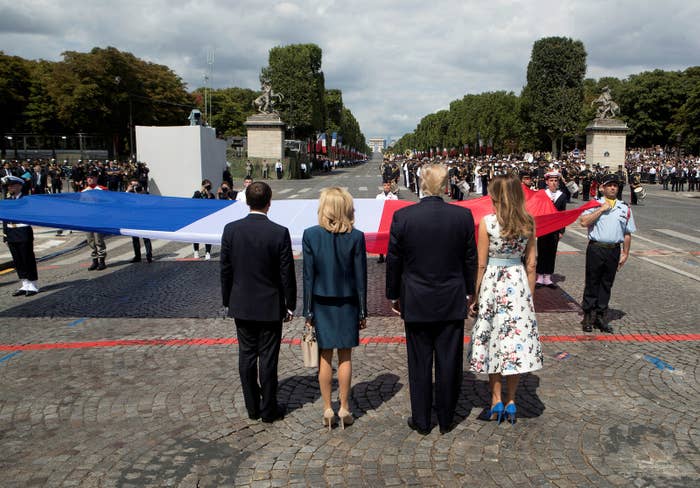 During the ceremony, a French army marching band played an amazing cover of a bunch of Daft Punk songs. (The electronic duo are French, in case you forgot.)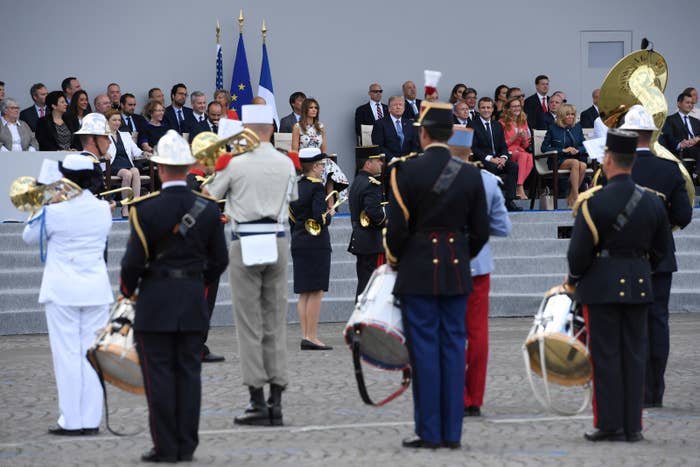 Macron's all, "I'm digging this because I'm a hip, young president who grew up dancing to these sick beats in la discothèque."
While Trump is, umm, not thinking those things.
Here's Macron smiling as he reflects on how the French robots made a seamless transition from house, to electronica, to dance music.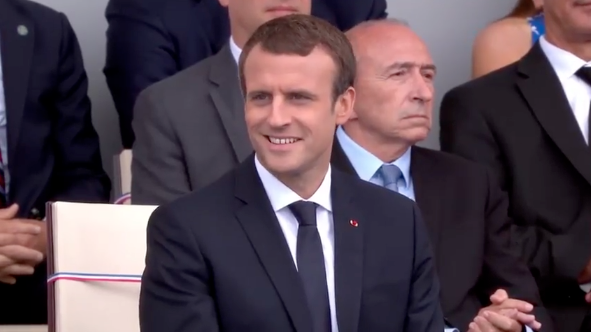 And here's Trump.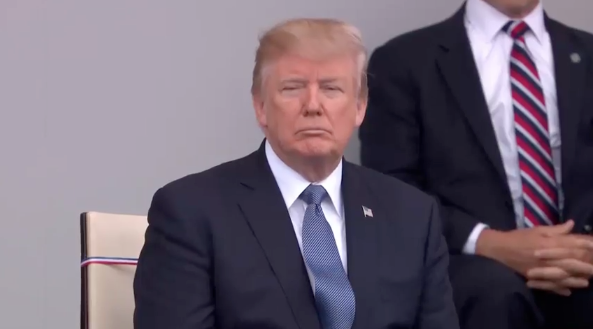 Macron:💃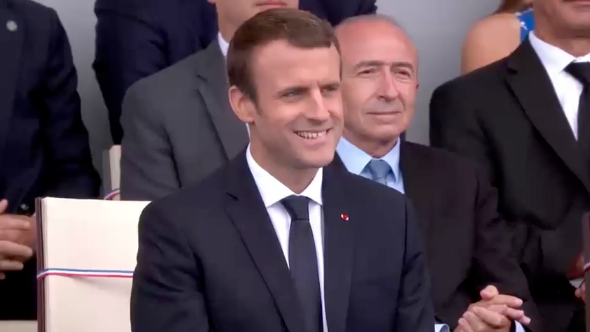 Trump: 😐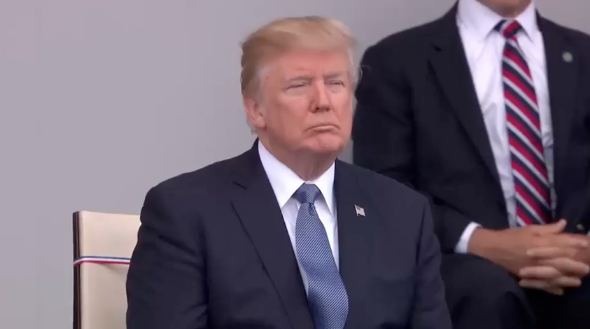 As some pointed out on Twitter, perhaps the 71-year-old Trump simply hadn't heard "Get Lucky" before.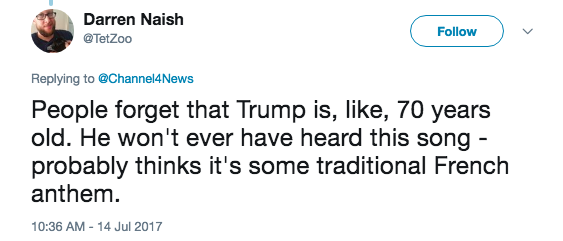 And many, many people noted Trump's hair, at least, was bopping along to the beat.



To be fair, Trump did give a hearty round of applause, and even a whistle, when the song was over.
Also, let's be honest, "Get Lucky" was way too overplayed.