Just when you thought the best story of the year was licked, Doughnut-Gate continues.
All this negative press has caused a lot of stress for Ariana Grande fans, who have responded in a completely normal way...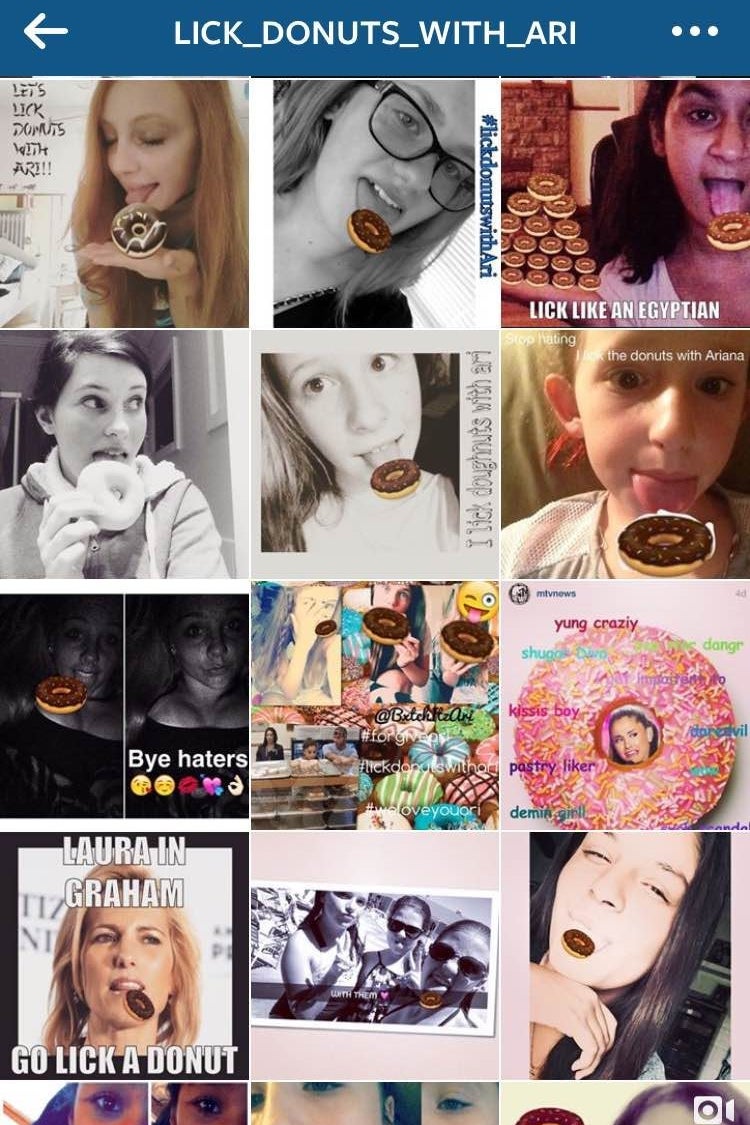 By taking photos of them licking 🍩 emojis and uploading them to Instagram.
Diehard Arianators are defending the pop star using the hashtag #LickDonutsWithAri.
Even cats are doing it...
The brave ones are even licking real doughnuts — just like their idol.
The account's biography reads: "Ariana Grande loves 🇺🇸 She doesn't hate 🇺🇸 If she licks we ALL LICK 🍩🍩 with her. 🌙💜 Join the Donut Squad: DM a donut selfie #lickdonutswithari"
A ton of Ariana Grande fan accounts have also changed their Insta bios to read, "I lick donuts with Ariana."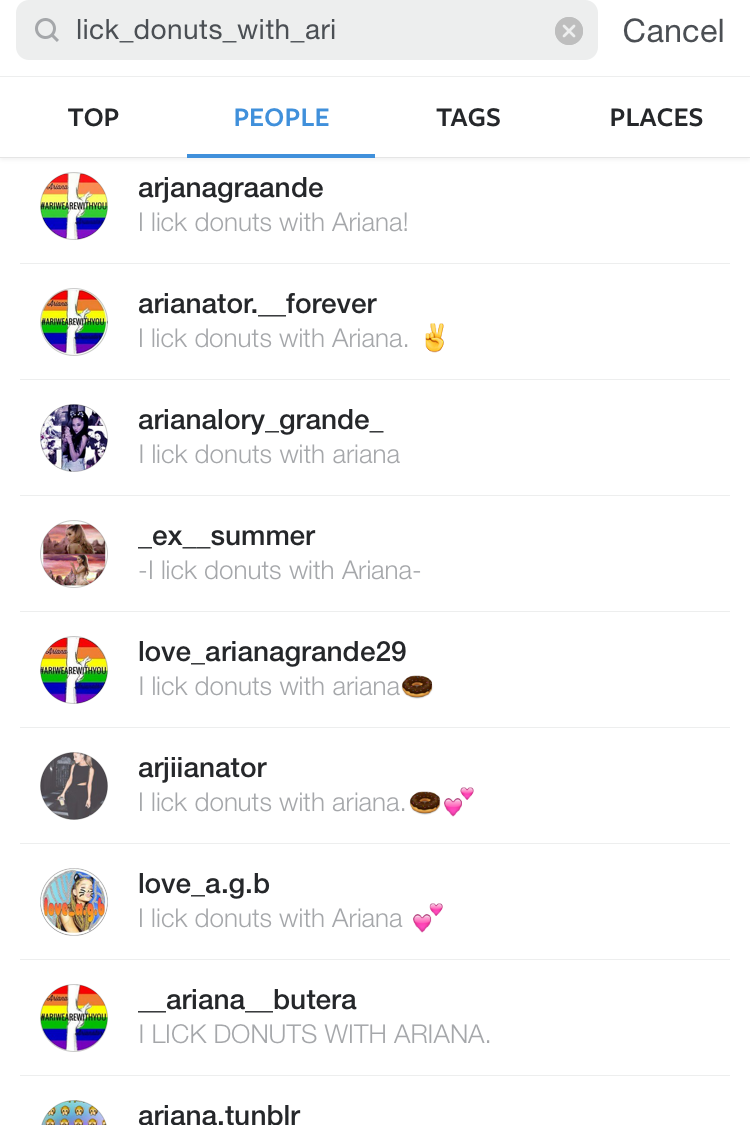 So, don't worry, Ariana. Your fans are with you — and they won't stop licking doughnuts until this whole scandal is behind you.