Iran's volleyball team defeated Egypt during a preliminary round at the Rio Olympics on Saturday.
Cheering from the the stands were many patriotic Iranians, decked out in their national colors and waving their flag.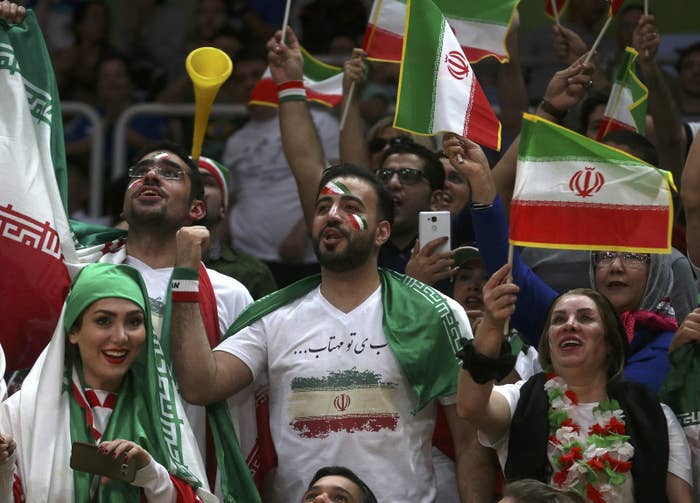 One Iranian woman, however, was waving something else: a banner reading "Let Iranian women enter their stadiums."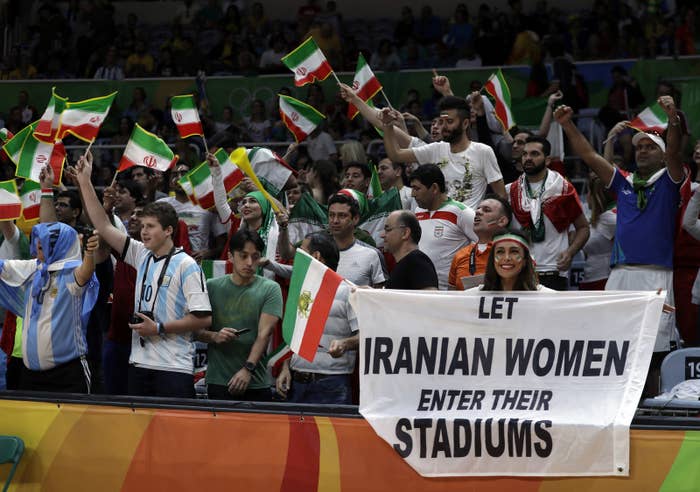 The protester was Darya Safai, a Belgium-based Iranian woman who started an activist group demanding women be allowed to freely enter stadiums.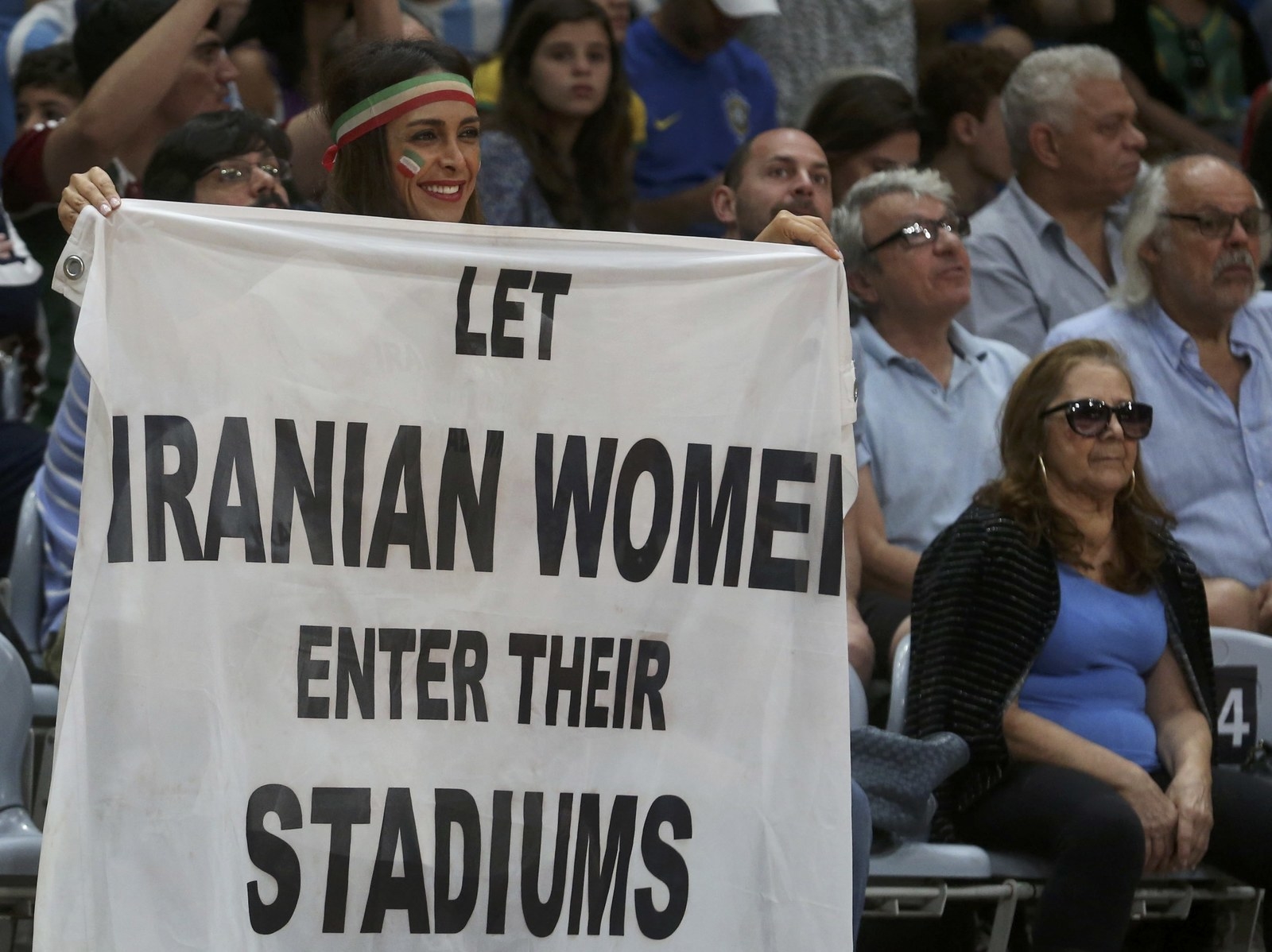 Under Iran's strict Islamic law, women are barred or heavily restricted from stadiums when men are playing sports. The ban was extended to volleyball in 2012, according to the Associated Press.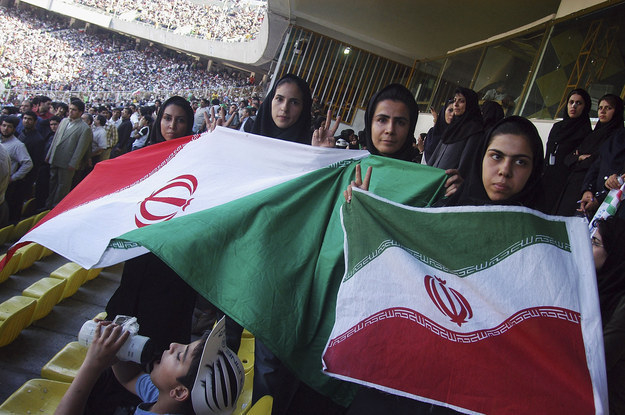 Not everyone liked Safai's sign, though, with at least one Iranian supporter giving it a thumbs down.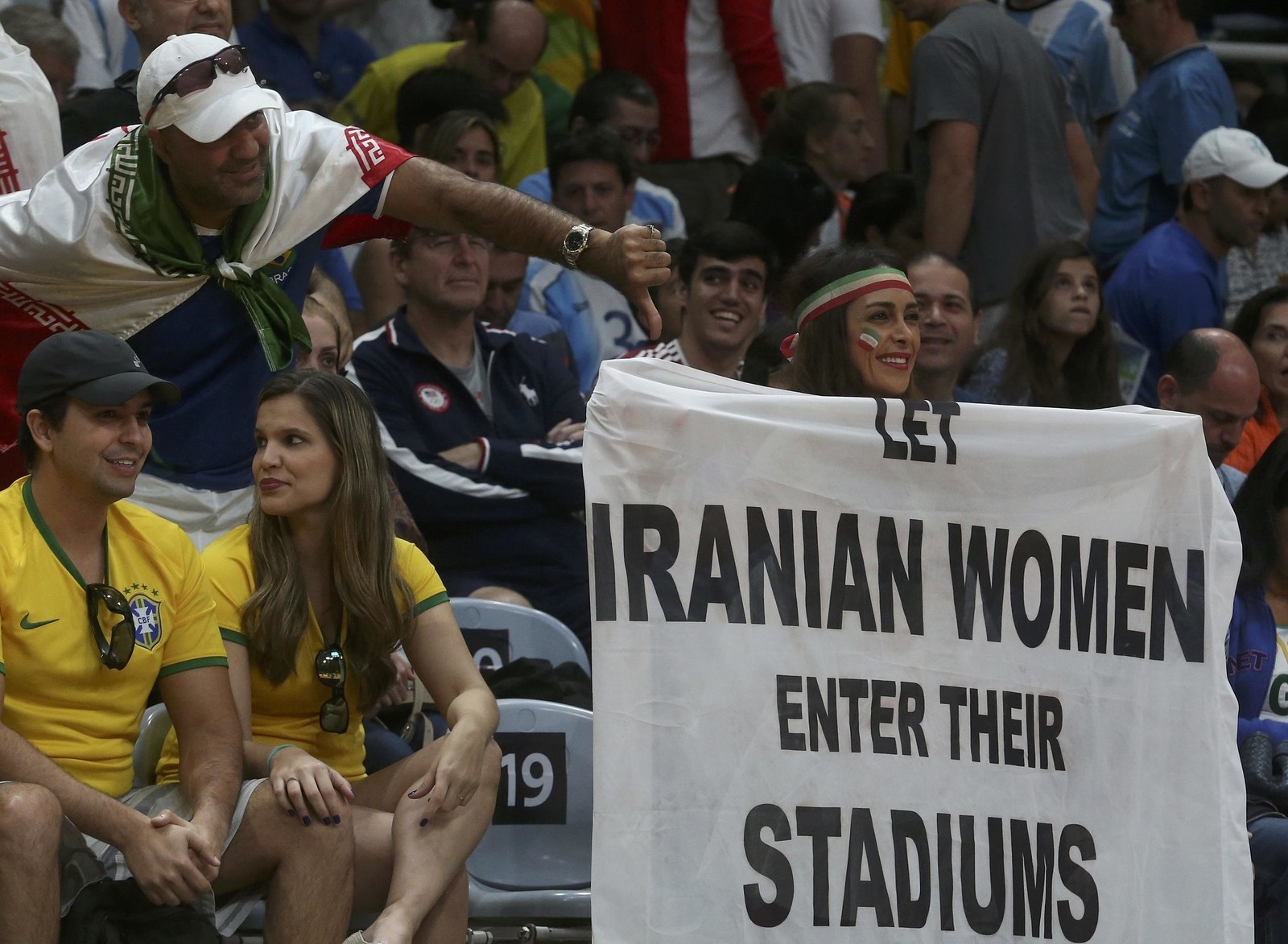 Security officials then told Safai they would force her to leave if she didn't put the sign away, as political protests are banned under International Olympic Committee rules.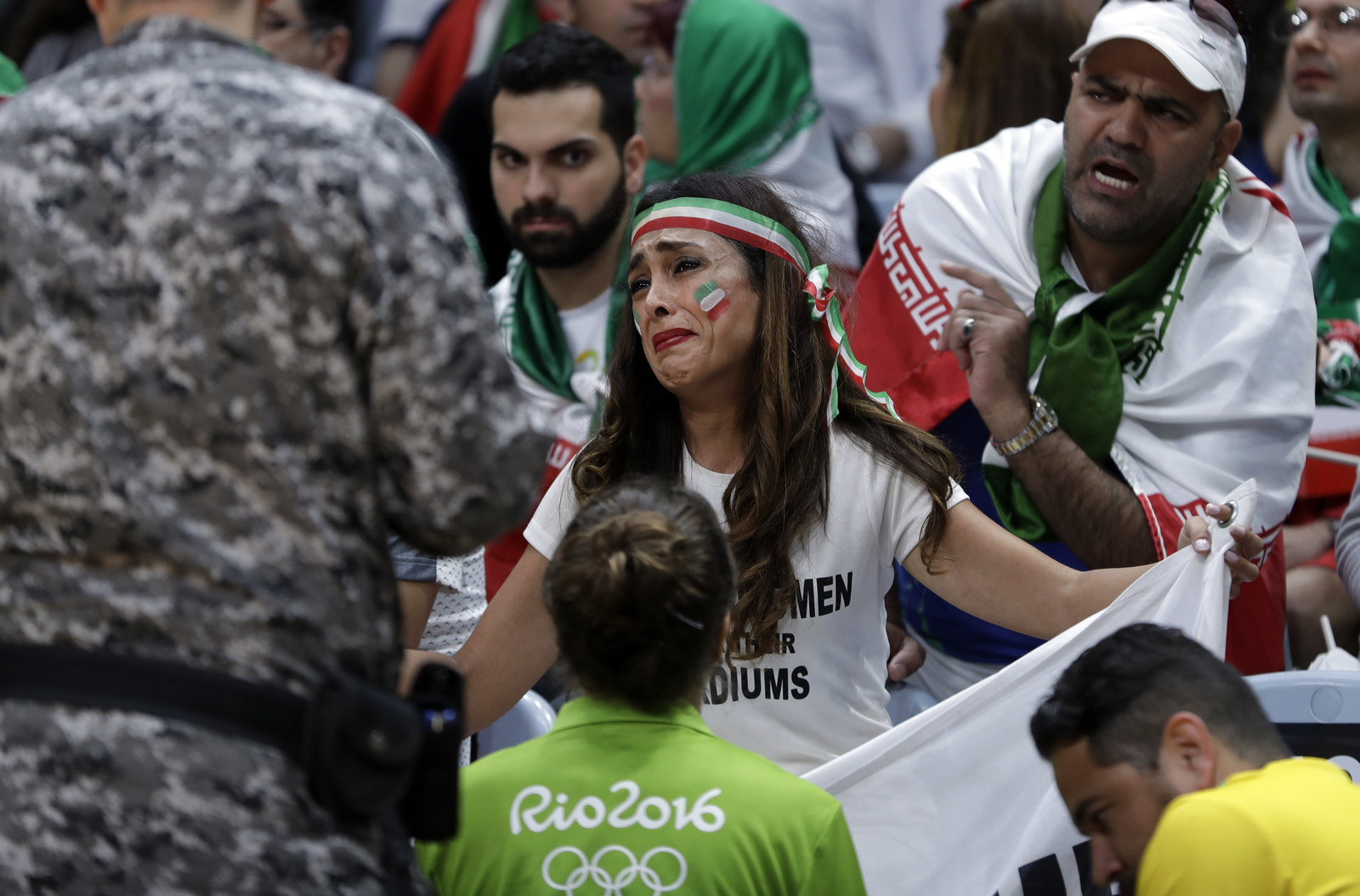 Although tearful, she defiantly told the Associated Press she would try again at another game on Monday.
"A lot of support for Iranian women and our campaign from all around the world at the Olympic Games in Rio De Janeiro at the Maracanãzinho stadium," the Let Iranian Women Enter Their Stadiums group wrote on Facebook, alongside pictures of Safai posing happily with supporters from various countries.