Tens of thousands of people lined New York's streets on Sunday, as the LGBT community celebrated Pride.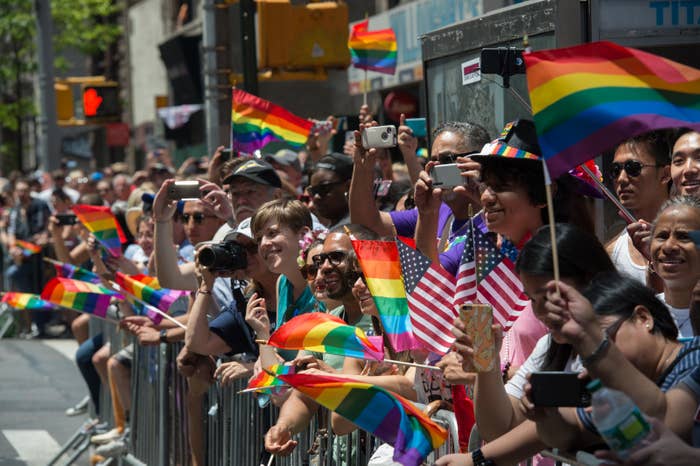 Unlike years past, the parade had some somber elements. Many of the marchers carried banners and signs commemorating the 49 people killed in the Orlando gay nightclub attack.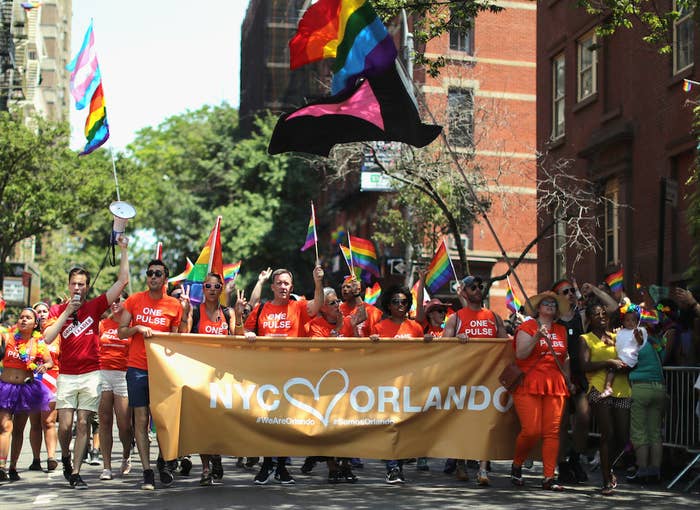 Among those doing their part were some of the city's smallest residents. Meet 4-year-olds Finn Madden and Sam Bernstein, and their buddy Dean Haines, 3.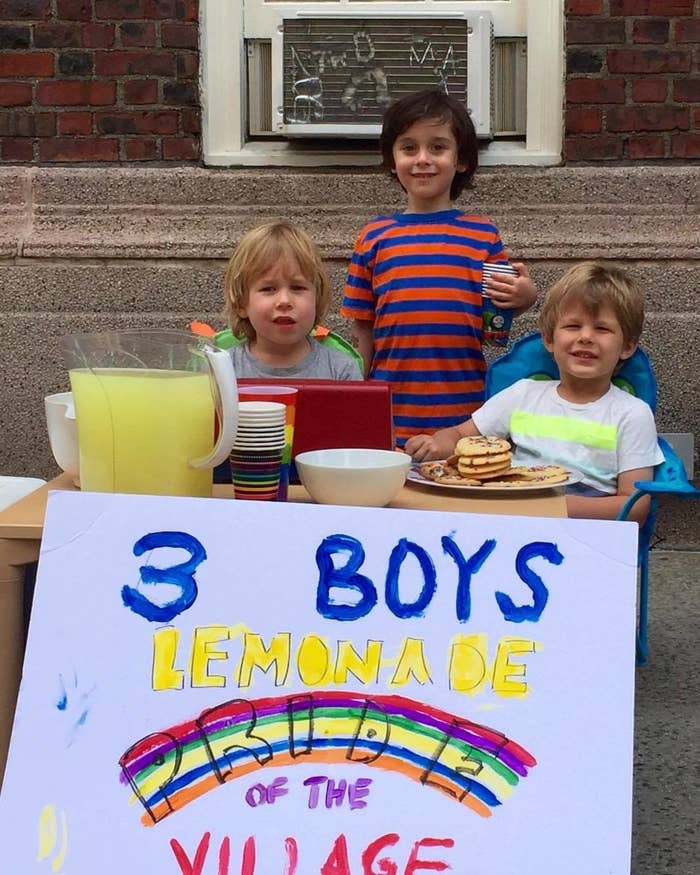 The kids set up "3 Boys Lemonade: Pride Of The Village" just off Fifth Avenue to satisfy thirsty parade-goers on the hot summer's day.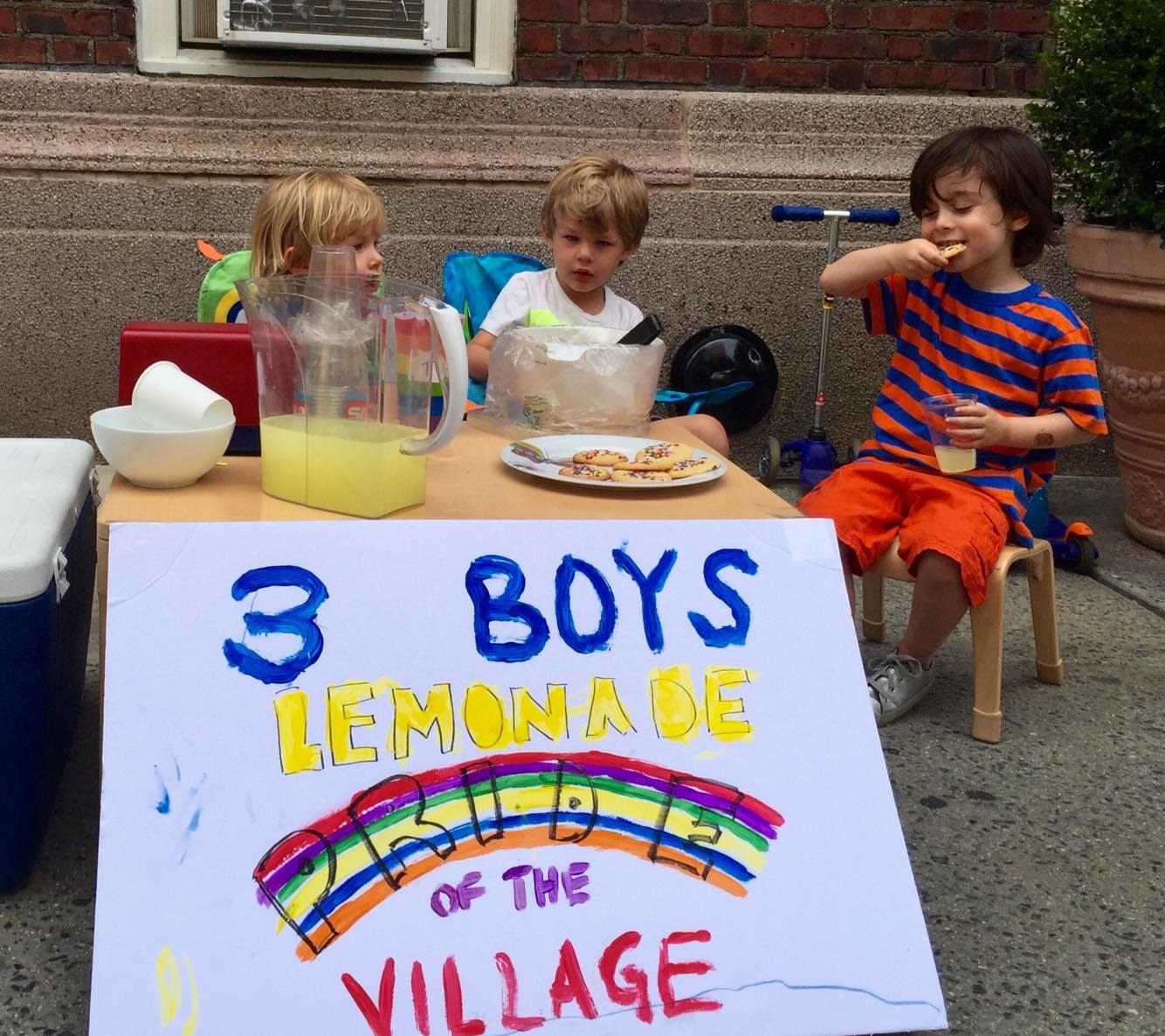 For $1, patrons were treated to a cool glass of lemonade and a free rainbow cookie. Best of all, the profits would all be donated to the victims of the Orlando massacre.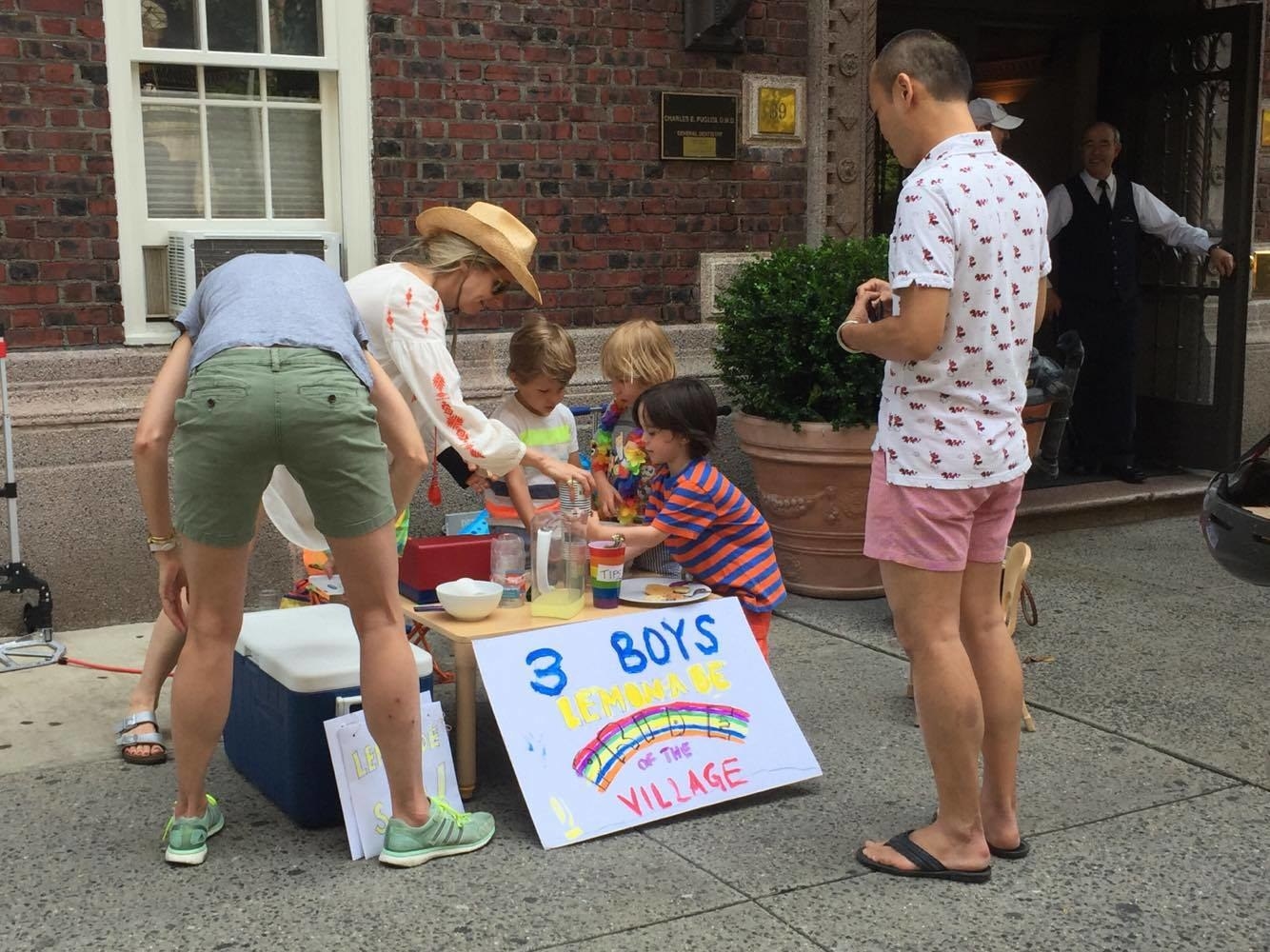 "The boys were so into it," mom Michelle Madden told BuzzFeed News. "For us, gay rights are such a big thing, but when I was explaining it to my 4-year-old he just said, 'Of course you should marry whoever you want.' I love that our children are living in a time when gay rights are just normal."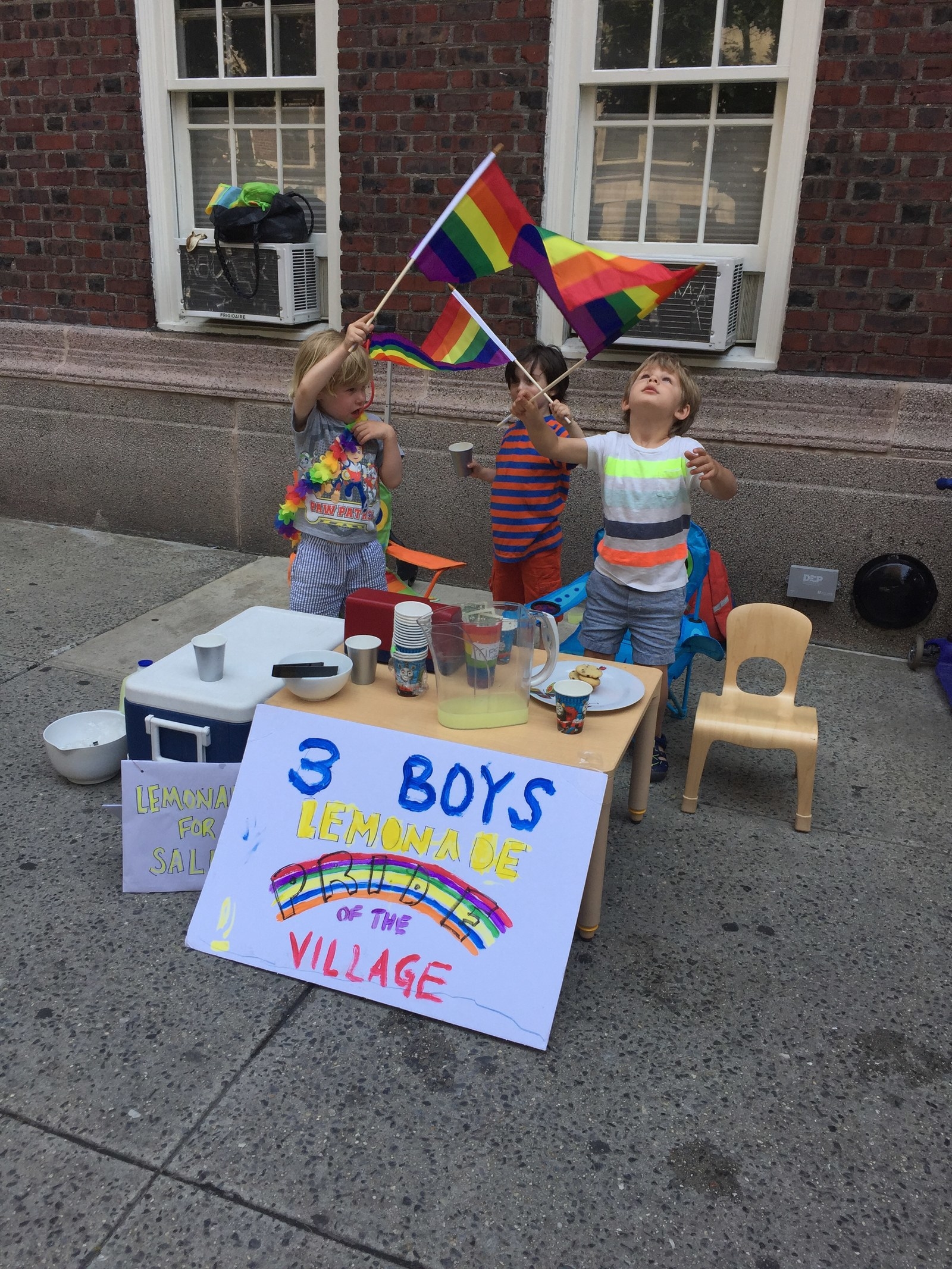 The boys became a big hit, raising $117 in total and only closing up shop when they ran out of cups.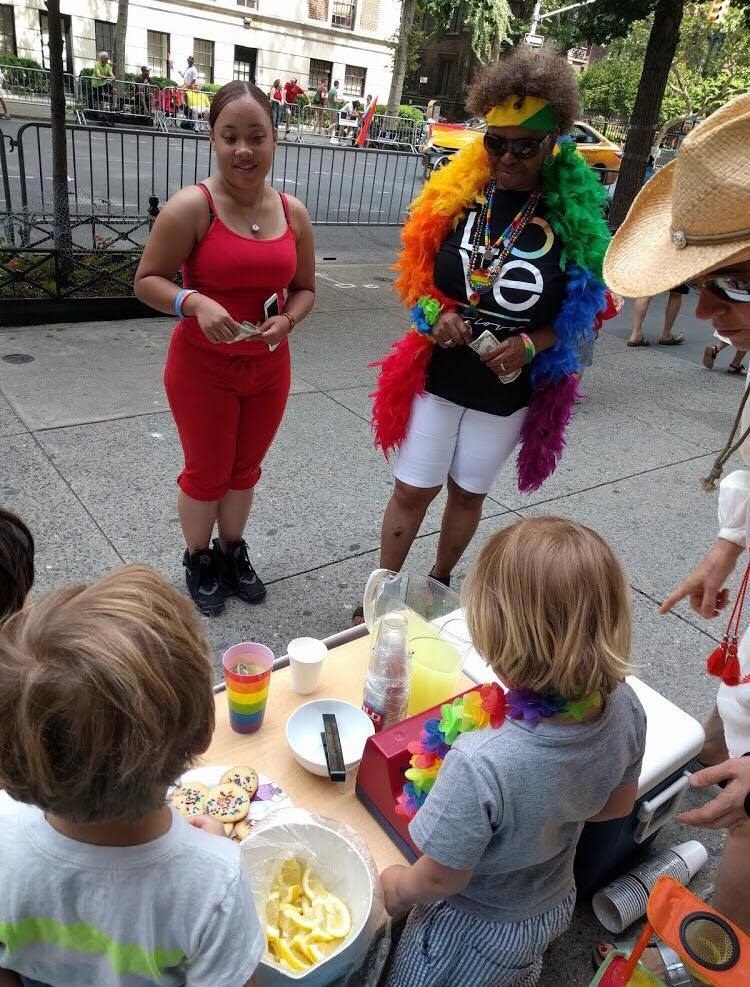 "Sam had so much fun," mom Stephanie Bernstein told BuzzFeed News. "We really have been working to instill in him the values of openness and love, but he was really just excited about the rainbows and the cookies."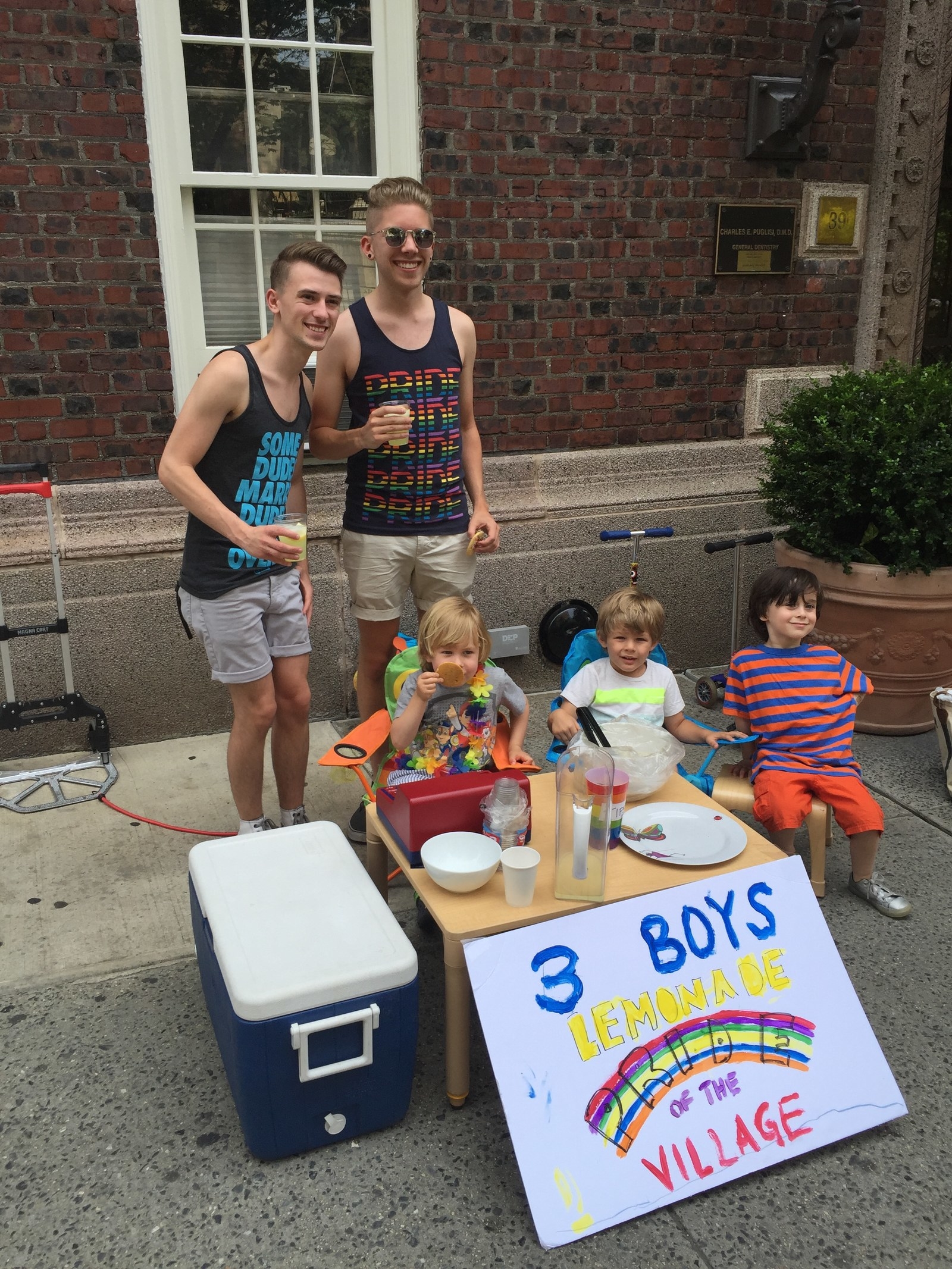 "I wanted to make people happy," Sam said.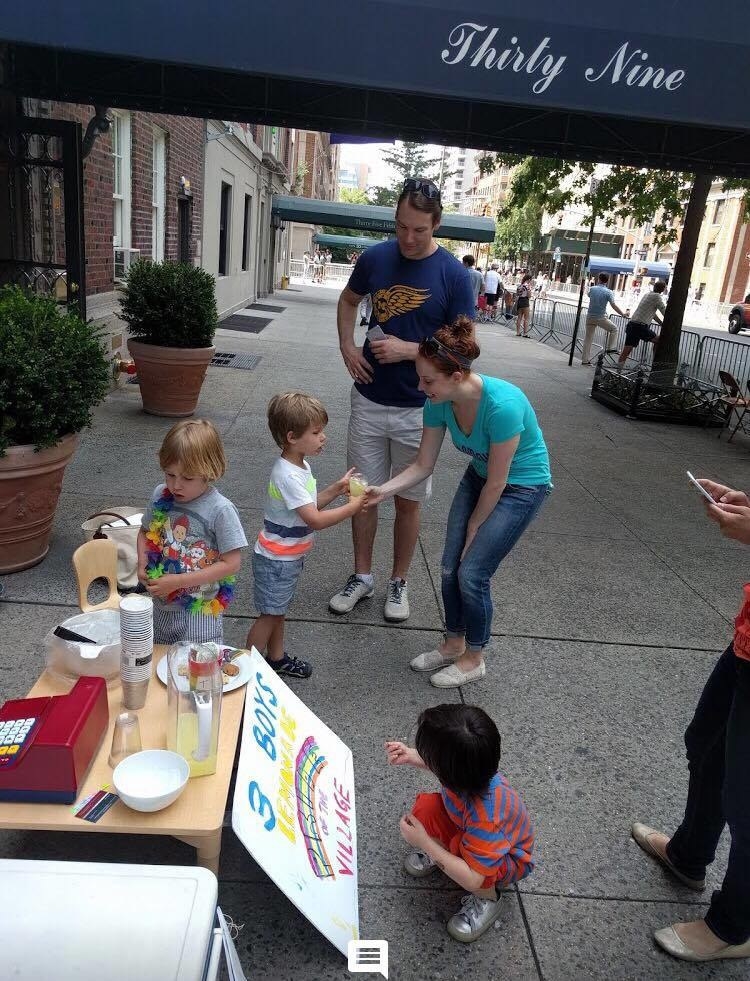 "When I explained the Orlando killings, Finn was just sort of shocked," Madden said. "I think it's so wonderful that kids can be taught about the sadness in the world but then they can play a role in making the world a better place one glass of lemonade at a time — with a free cookie."