Meet sisters Annie and Ceci Cardelle, who live in Salisbury, North Carolina.
On Friday, Eric Trump and his wife Lara visited North Carolina to help drum up support for his dad.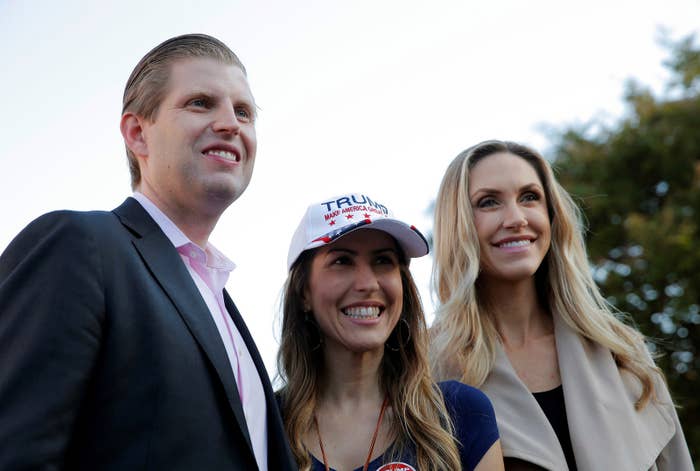 When the sisters found out the Trumps were holding an event in their hometown, Ceci said she messaged her sister to say, "Oh my god, we have to go."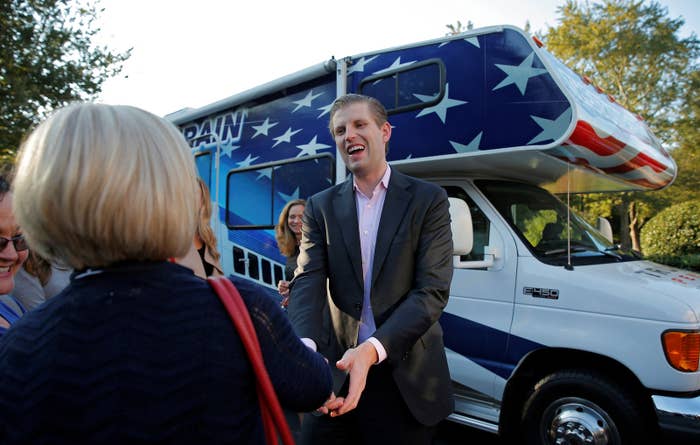 "I was against it," Annie told BuzzFeed News. "I didn't want to go hear Eric Trump speak, but she really wanted to, so I couldn't just go without making a little bit of a statement."
So, Annie grabbed a Sharpie and wrote the words "Latina contra Trump" (Latina against Trump) on a white T-shirt. She covered it with a sweater, then the pair headed off to the event at a local restaurant.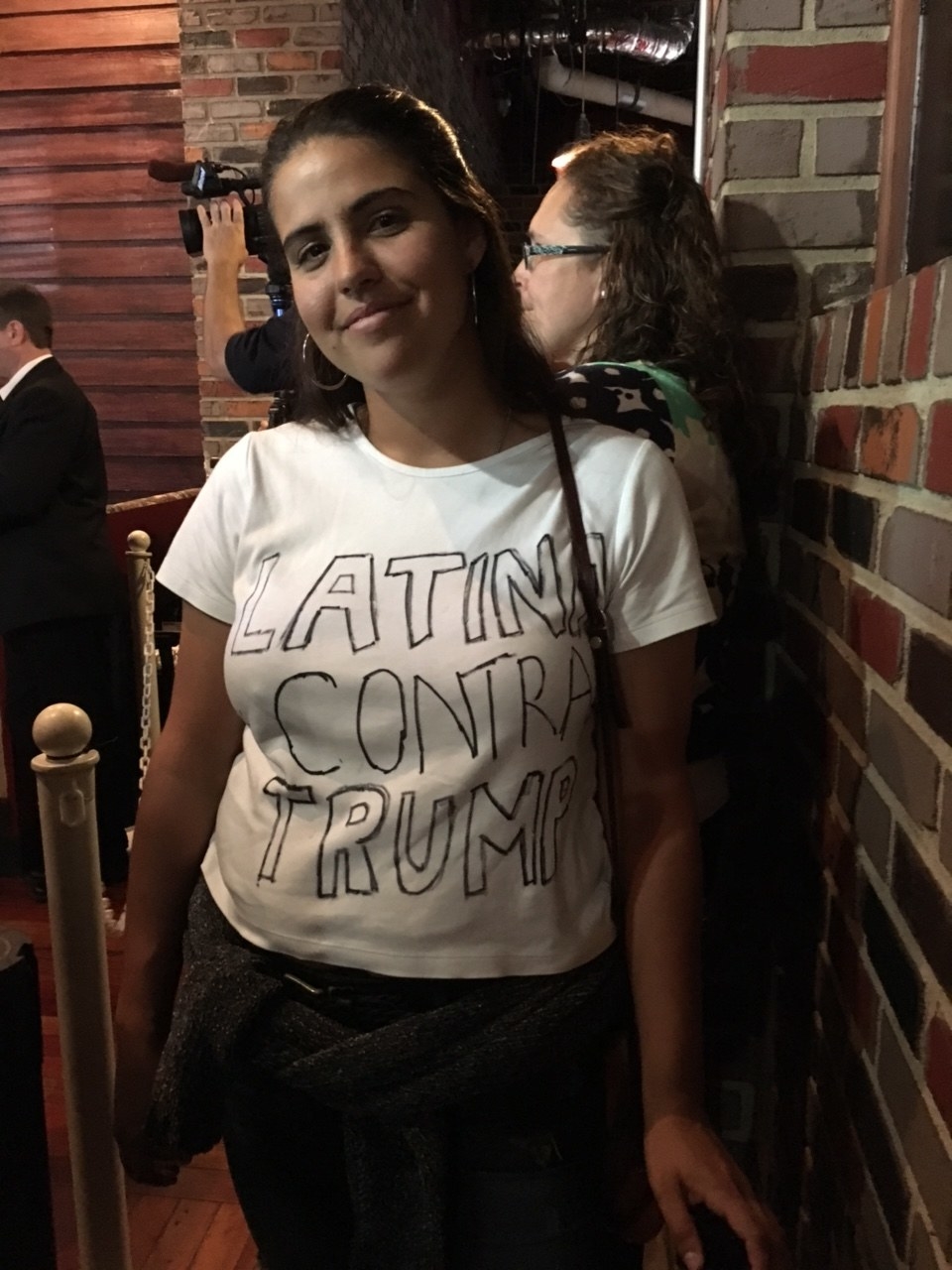 "I started getting nervous," Annie admitted, "because everyone there was so excited and I thought, Gosh, they're going to get so angry if I protest this."
While Eric Trump was speaking to the crowd, Annie cautiously removed her sweater — but no one seemed to notice her protest.
"I thought 'contra' was pretty clear, but I guess not," she said.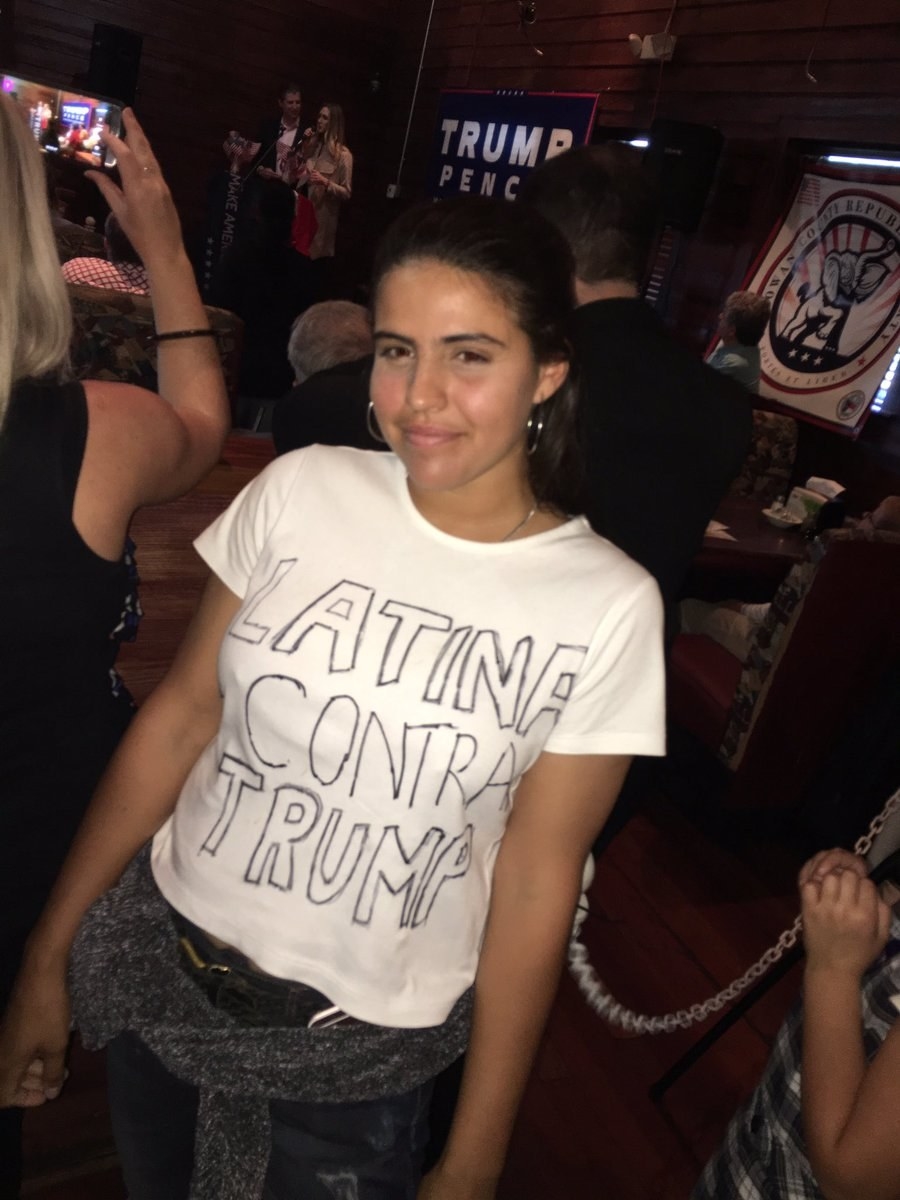 At the end of his speech, a reporter asked if the sisters were going to try to line up for a photo with Trump.
"They have about four people looking every person up and down before you go and get a picture," Ceci said, "so we thought there was no way we could get a photo with them."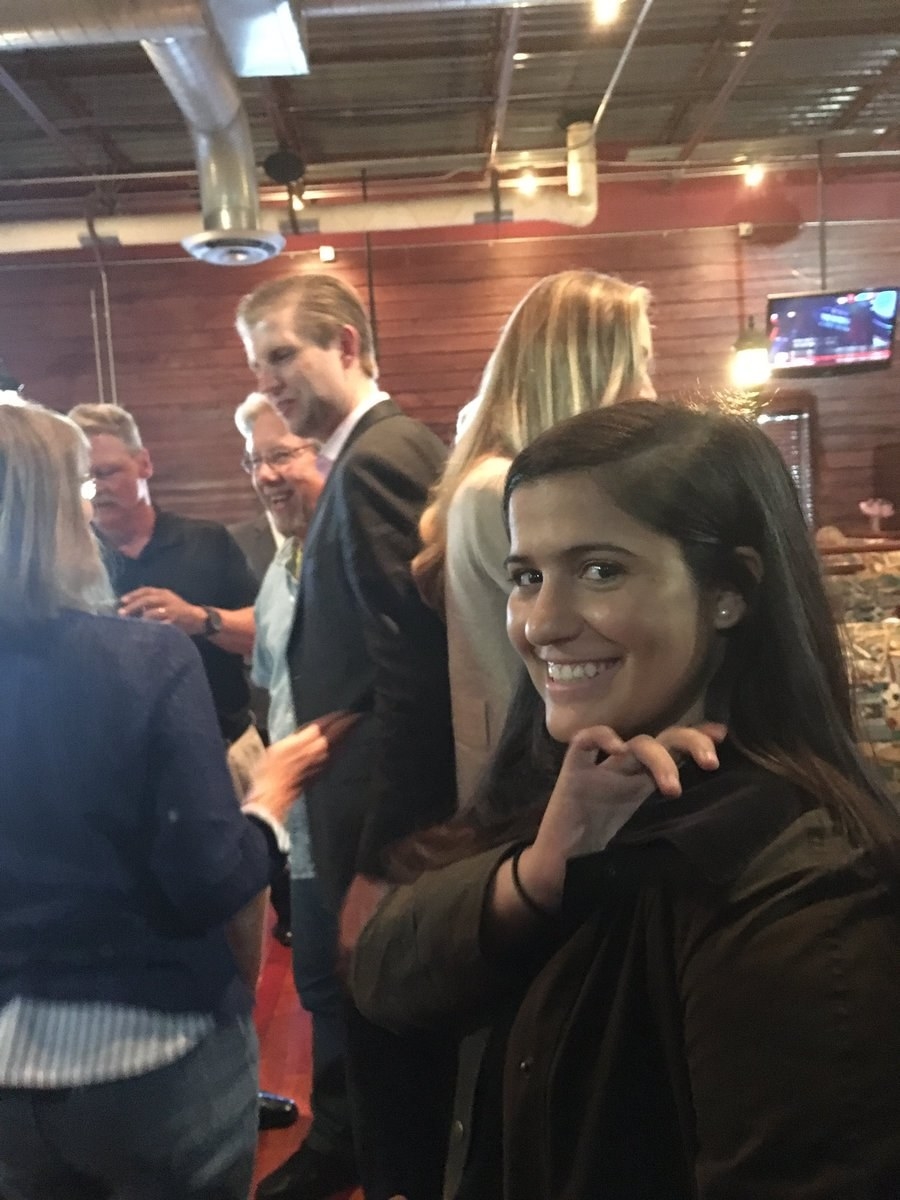 "I was sort of in disbelief when they actually called us forward," Ceci said. "I was like, 'This is not happening. There's no way they don't see this shirt.'"
But happen it did, and the sisters snapped this photo with the Trumps.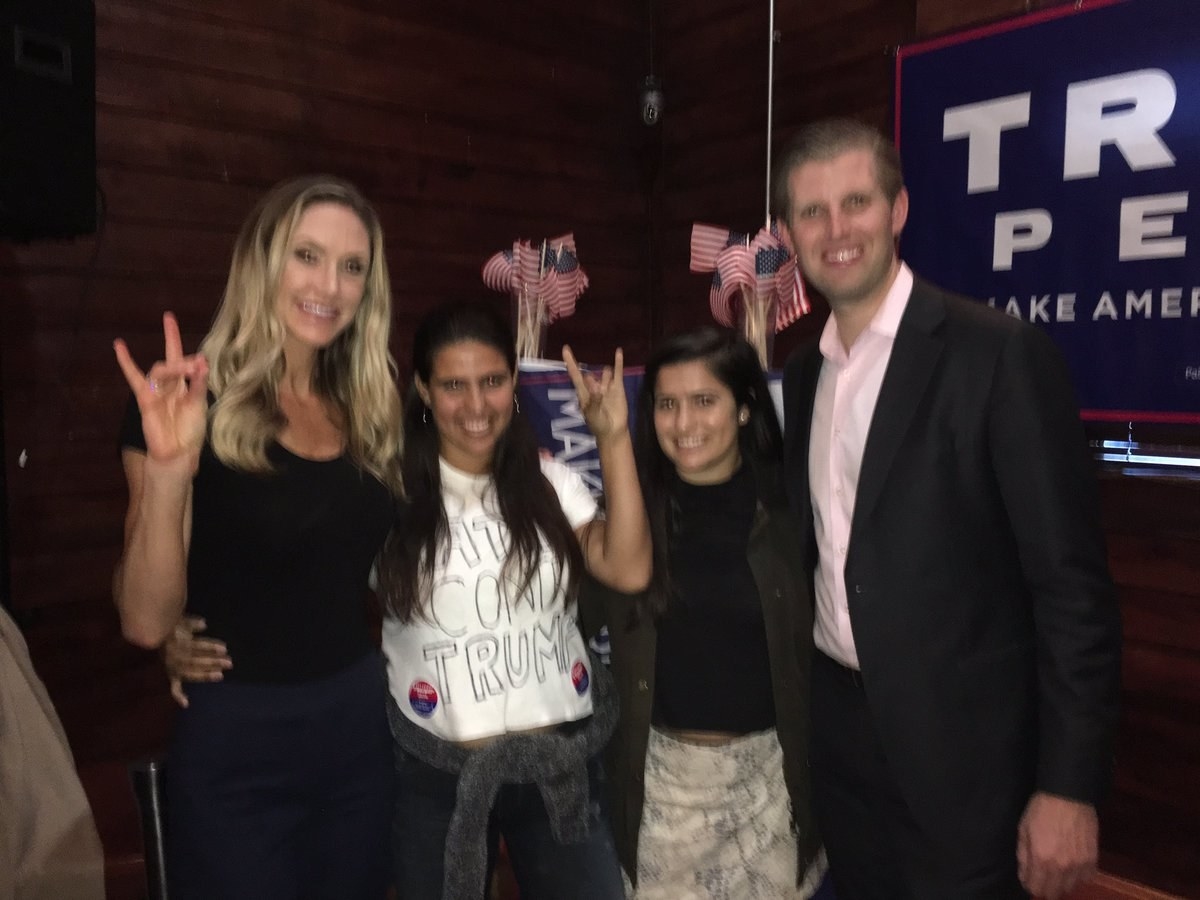 The sisters then tweeted some photos, which soon went massively viral. Ceci's post alone was shared tens of thousands of times.
"There were a ton of positive reactions and people commending us for our bravery," Ceci said, adding that they did have to block a few "negative people."
Celebs like Perez Hilton and Vampire Weekend's Ezra Koenig were among those who praised and defended the Cardelle sisters.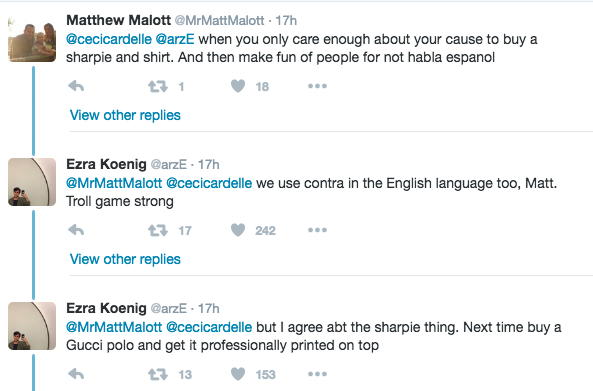 "We weren't protesting the fact that he's a conservative or a Republican," Annie said. "We were protesting their particular treatment of Hispanics and Latino immigrants in this country."
"We were kind of in disbelief that no one understood this protest," Ceci said. "It really goes to show the lack of diversity in their team."