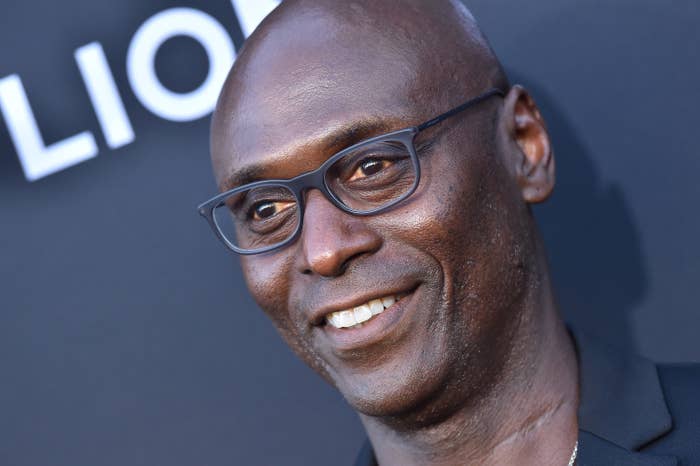 Actor Lance Reddick was found dead on Friday in his Los Angeles home. He was 60.
Reddick's publicist, Mia Hansen, told BuzzFeed News the actor had died from natural causes.
"Lance will be greatly missed," Hansen said.
A spokesperson for the Los Angeles Fire Department told BuzzFeed News that they received a 911 call at 8:45 a.m. requesting medical aid for a person at an address listed for Reddick.
CPR instructions were delivered over the phone to the caller, but when paramedics arrived, they determined that the person was dead.
TMZ first reported the news of his death.
With a tall frame and serious demeanor, Reddick made a career of playing no-nonsense characters, often in law enforcement.
He appeared in Oz as Detective Johnny Basil, in Fringe as Homeland Security Special Agent Phillip Broyles, and in Bosch as Chief Irvin Irving.
He also played Cedric Daniels, a police officer who rises to the role of commissioner, in HBO's The Wire between 2002 and 2008; small law enforcement roles in Law & Order and CSI: Miami; and mysterious agent Matthew Abaddon in four episodes of Lost.
Most recently, Reddick was known for portraying Continental Hotel concierge Charon in all the John Wick action movies, the fourth installment of which is set to premiere in theaters on March 24.
Additionally, he appeared in the movies Angel Has Fallen (2019) and Godzilla vs. Kong (2021).
Reddick is survived by wife Stephanie and children Yvonne Nicole and Christopher.