At Least 27 Migrants Die Of Hypothermia Aboard Italian Coast Guard Ships
The migrants were picked up by the Italian ship from an inflatable boat in the Mediterranean.
At least 27 migrants have died from hypothermia after enduring freezing conditions on the decks of Italian coast guard ships that rescued them from an inflatable boat in the Mediterranean, according to multiple reports.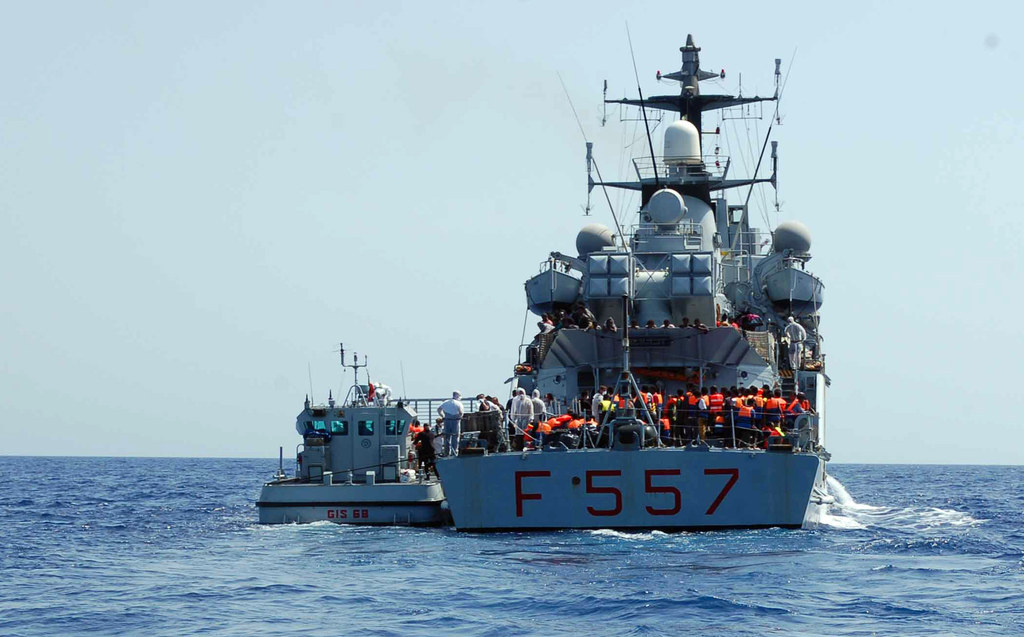 More than 100 migrants, believed to have boarded their vessel in Libya, were rescued by two Italian ships on Sunday afternoon after using a satellite phone to call for help 100 miles from the Italian island of Lampedusa, the BBC reported.
They then spent around 18 hours on the decks of the small ships as they were transported to dry land amid freezing temperatures and waves around 26 feet high.
"They were all soaking wet in high seas and strong winds," Lampedusa's chief health care official Pietro Bartolo told Reuters and the BBC.
The island's mayor, Giusi Nicolini, told Reuters that the death toll may rise as the second patrol boat returns to port.
She blamed the deaths on the Italian government's decision last year to abandon a costly naval search-and-rescue operation, known as Mare Nostrum. Larger naval ships would have been able to better shelter the migrants, she said.
"The small patrol boats were completely swallowed by the waves during the trip back," Nicolini told Reuters. "If Mare Nostrum were still going, the migrants would have been given shelter inside a large ship within an hour."
"Lampedusa today welcomes back the corpses of migrants fleeing war, famine, or violence, killed at sea by hypothermia," Save The Children's Italian branch said on Twitter.
"The closure of Mare Nostrum extremely endangers the lives of the most vulnerable migrants, women and children, who are constant presence among the migrants."
In October 2013, more than 360 migrants were killed trying to reach Italy after their boat capsized.
The number of migrants making the crossing has surged in recent years, with Save the Children estimating more than 3,700 have arrived in Italy since the start of 2015.