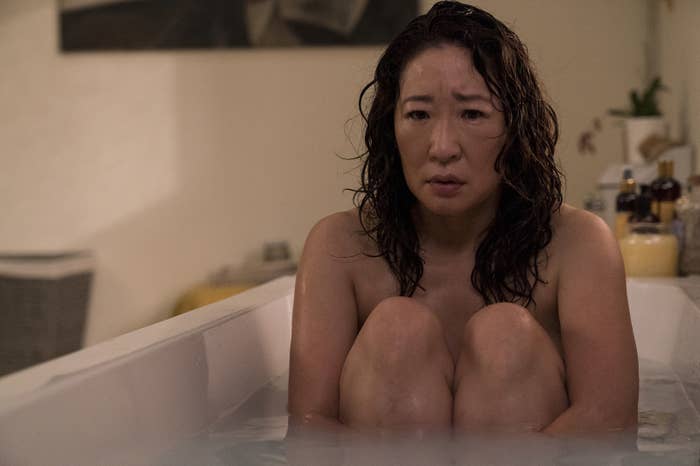 Its first season was a massive, word-of-mouth hit in 2018, and now we have the first look at the highly anticipated second season of Killing Eve.
BBC America and AMC Networks on Thursday — Valentine's Day, appropriately — unveiled a trailer of the cult show's next installment, which stars Sandra Oh as intelligence agent Eve Polastri and Jodie Comer as Villanelle, the sociopathic assassin with whom she become mutually obsessed.
Season 1 saw the pair following each other across Europe as bodies piled up, before finally confronting each other in Villanelle's Paris apartment. In the season finale (spoiler), it seemed the pair's attraction to each other was about to become physical, before Eve shockingly stabbed Villanelle, who then made a dramatic getaway.
Season 2 picks up just 36 seconds after that moment, according to the show's creators. The trailer opens with a shellshocked Eve munching popcorn in a Parisian train station.
"I found Villanelle," she says on the phone to someone who we can only assume is her boss, Carolyn Martens (Fiona Shaw). "I think I might have killed her."
But, of course, Villanelle is not out for the count just yet, and the trailer shows her recovering in a hospital.
"Sometimes, when you love someone," says Villanelle. "You do crazy things."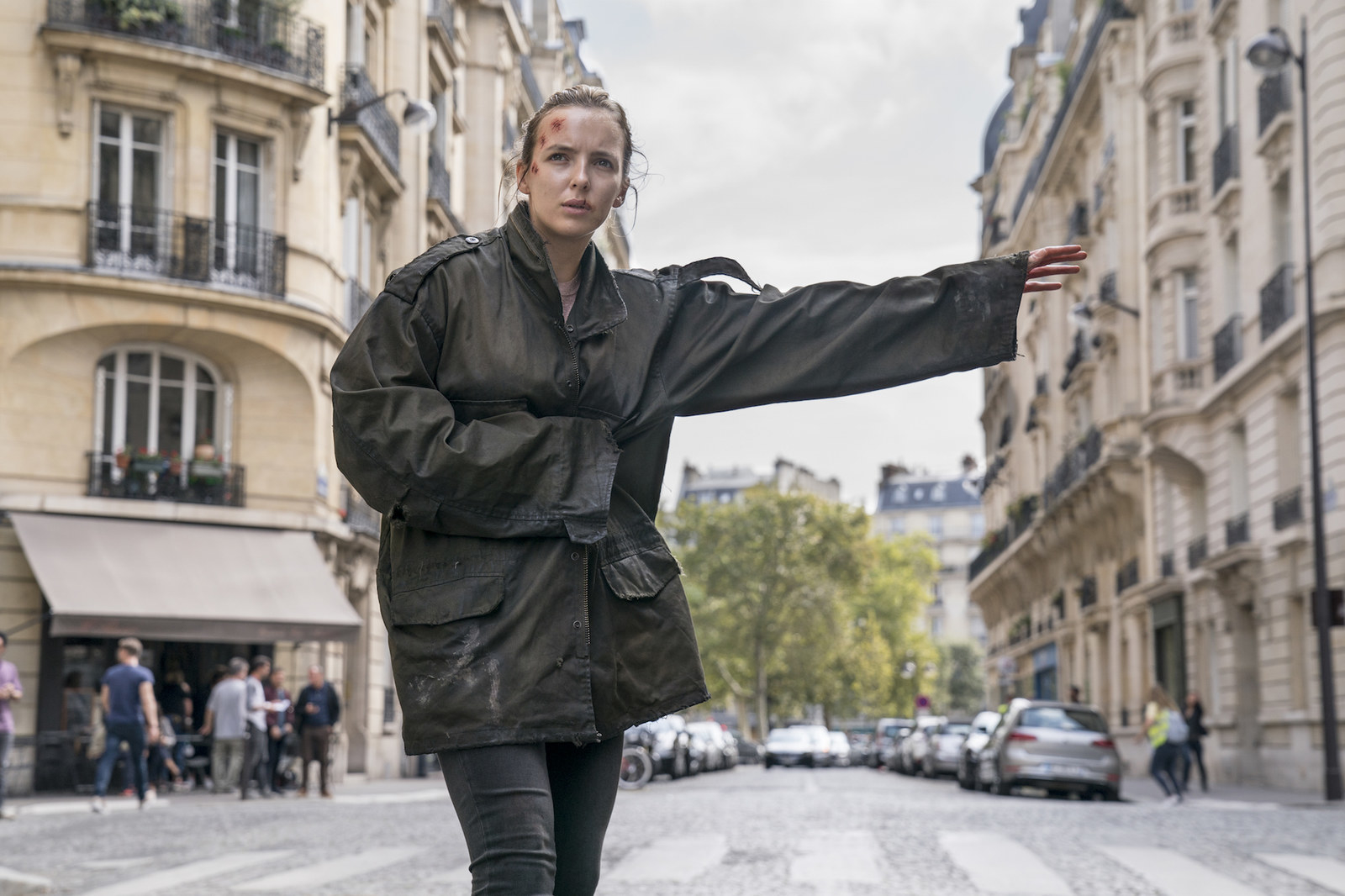 AMC is planning to simulcast the show with BBC America when it returns on April 7.
"With both of them in deep trouble, Eve has to find Villanelle before someone else does…but unfortunately, she's not the only person looking for her," teased AMC in a press release.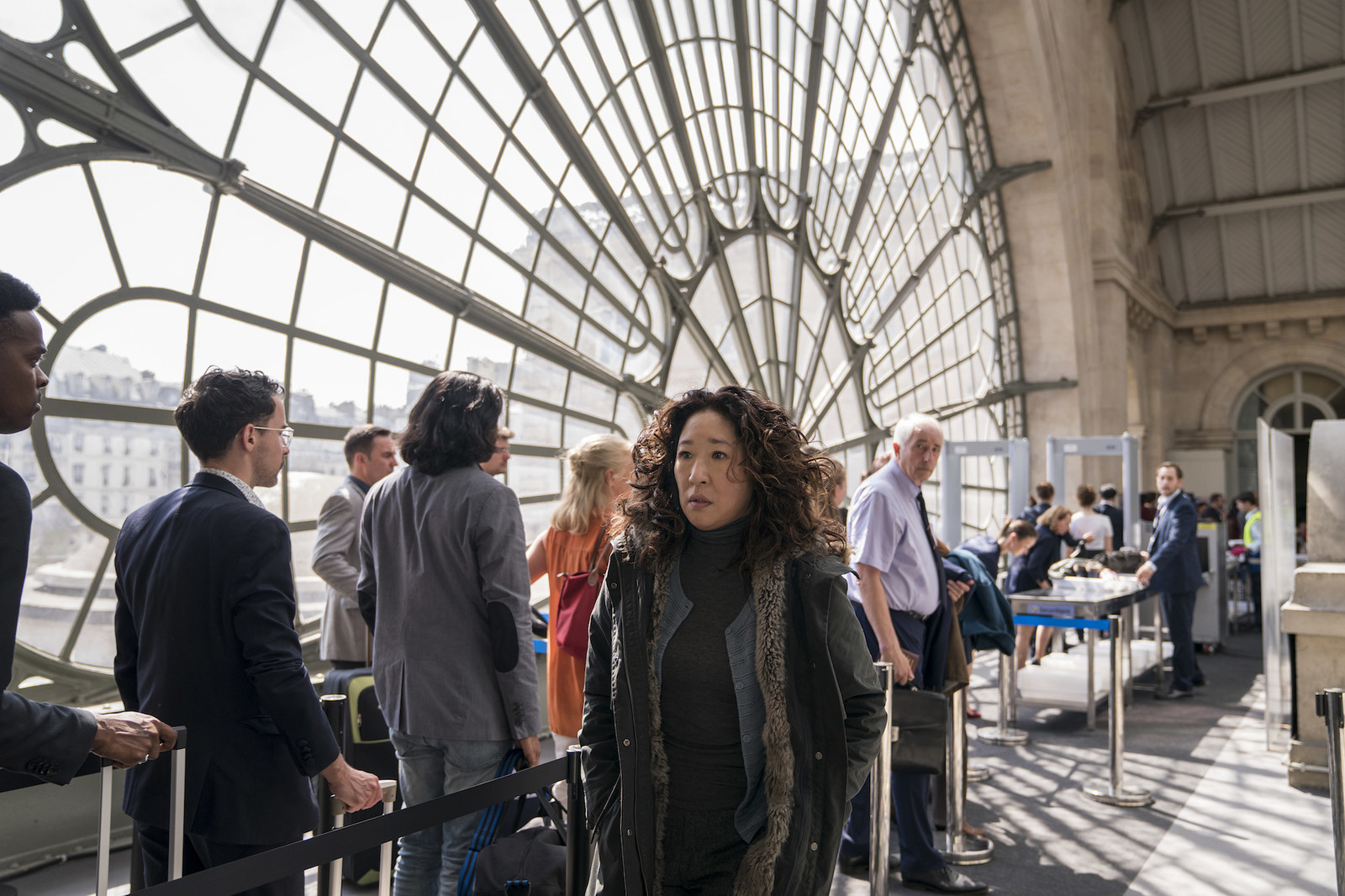 In addition to praise from fans and critics, the show saw Oh win a Golden Globe and a Screen Actors Guild Award.
When she won at the Globes, Oh became the first Asian woman to win in the Best Actress in a TV Drama category in almost 40 years.
The show returns on April 7.