Kiev: Rebels Launch Fresh Attacks In Ukrainian City Of Mariupol
Four government servicemen were killed in the last 24 hours of fighting in the city, according to Ukraine's military.
Pro-Russian separatists carried out fresh attacks on Ukrainian military positions in the city of Mariupol on Sunday, according to Kiev's army, amid a recent resurgence in fighting in the country that has shattered a tenuous cease-fire.
Rebels continued their assault on the southeastern port city, where separatist rocket fire killed more than 30 people on Saturday, according to Kiev.
Ukrainian military spokesman Andriy Lysenko said the fighting continued into Sunday, with rebels targeting other areas in the city, which has become a new front line in the conflict.
"Rebels are attacking the positions of anti-terrorist operation troops extremely intensively, using artillery, mortars, grenade launchers, tanks," Lysenko said in televised comments translated by Reuters.
Four servicemen were killed in the past 24 hours of fighting, Lysenko said, while 17 others were injured.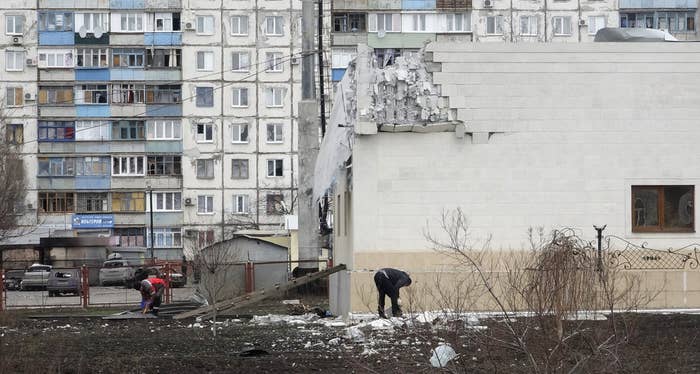 Mariupol has been the target of indiscriminate rocket fire, according to Kiev authorities, with blasts from long-range GRAD missile systems striking schools, homes, and a market. At least two children were among the dead.
Independent observers with the Organization for Security and Cooperation in Europe said the shelling originated from rebel-held areas of the city.
Also targeted was Debaltseve, a town of around 26,000 people north of Mariupol in the breakaway Donetsk region.
"Because of constant shelling in the past few days, there are dead and injured among local residents," Lysenko said. "Around 60 homes have been destroyed or damaged."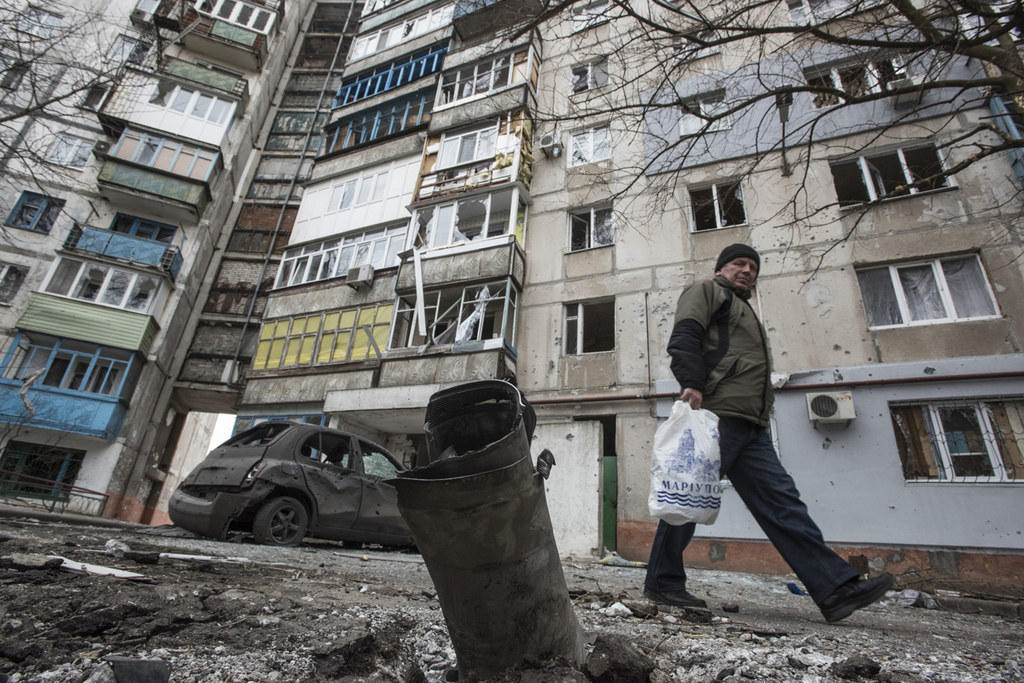 The fighting in recent days has shattered a tentative five-month period of peace that had lasted since a cease-fire agreement was reached in September in Minsk, Belarus.
The United Nations has estimated that more than 260 people have been killed in fighting in the country since Jan. 13. Secretary General Ban Ki-Moon on Saturday condemned the latest fighting in Mariupol, noting that the indiscriminate launching of rockets into civilian areas would amount to a violation of international law.
"The Secretary-General urges all concerned to redouble their efforts to revive the Minsk accords," a U.N. statement read. "Ukraine's peace, territorial integrity and stability, intrinsically linked to that of the broader region, must be urgently restored."
President Barack Obama has also said he is "deeply concerned" at the recent increase in fighting.
Ukrainian President Petro Poroshenko on Sunday pointed to intercepted radio and telephone conversations between rebels as evidence that the separatists were behind the bloodshed in Mariupol, the BBC reported. The conversations have not been independently verified by BuzzFeed News.
However, speaking after an emergency meeting on the conflict, Poroshenko vowed to de-escalate the fighting in the region, affirming his ongoing commitment to the Minsk agreement.
A YouTube user claiming to be in Mariupol posted a video Saturday purporting to show cars getting hit by rocket attacks. The video could not be verified by BuzzFeed News.