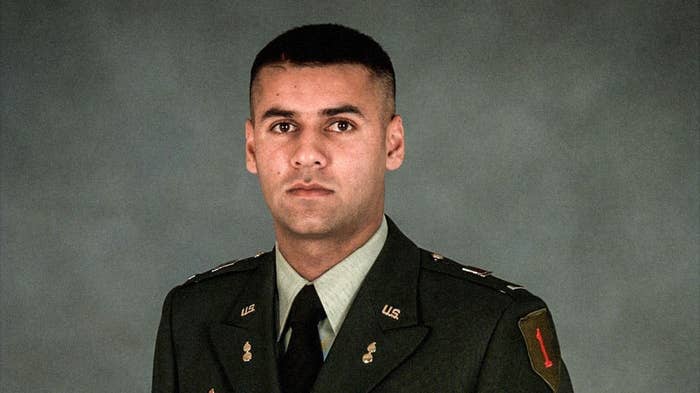 A Muslim American soldier whose story of sacrificing his life for his comrades was held up by Democrats during the 2016 presidential election as an emotional counterpoint to anti-Islam rhetoric will be honored with a plaque at his alma mater.
The University of Virginia announced Tuesday that its Board of Visitors' Buildings & Grounds Committee had voted to install a plaque on the college's famed rotunda to honor Capt. Humayun S. Khan, who died in Iraq in 2004 when he stopped an explosive-laden vehicle from entering a US Army compound.
The plaque, which will sit alongside similar memorials to UVA students killed fighting for their country, will be unveiled in May and dedicated to the university alumni killed in the Iraq War — of which Khan was the only one.
"This is something to honor the fallen," said Lt. Col. Mark Houston, the current commander of UVA's Army ROTC program.
Khan's story became widely known earlier this year when his parents, Khizr and Ghazala Khan, spoke at the Democratic National Convention against Donald Trump's incitement of fear against Muslims.
"Hillary Clinton was right when she called my son 'the best of America,'" Khizr Khan told the DNC in July. "If it was up to Donald Trump, he never would have been in America."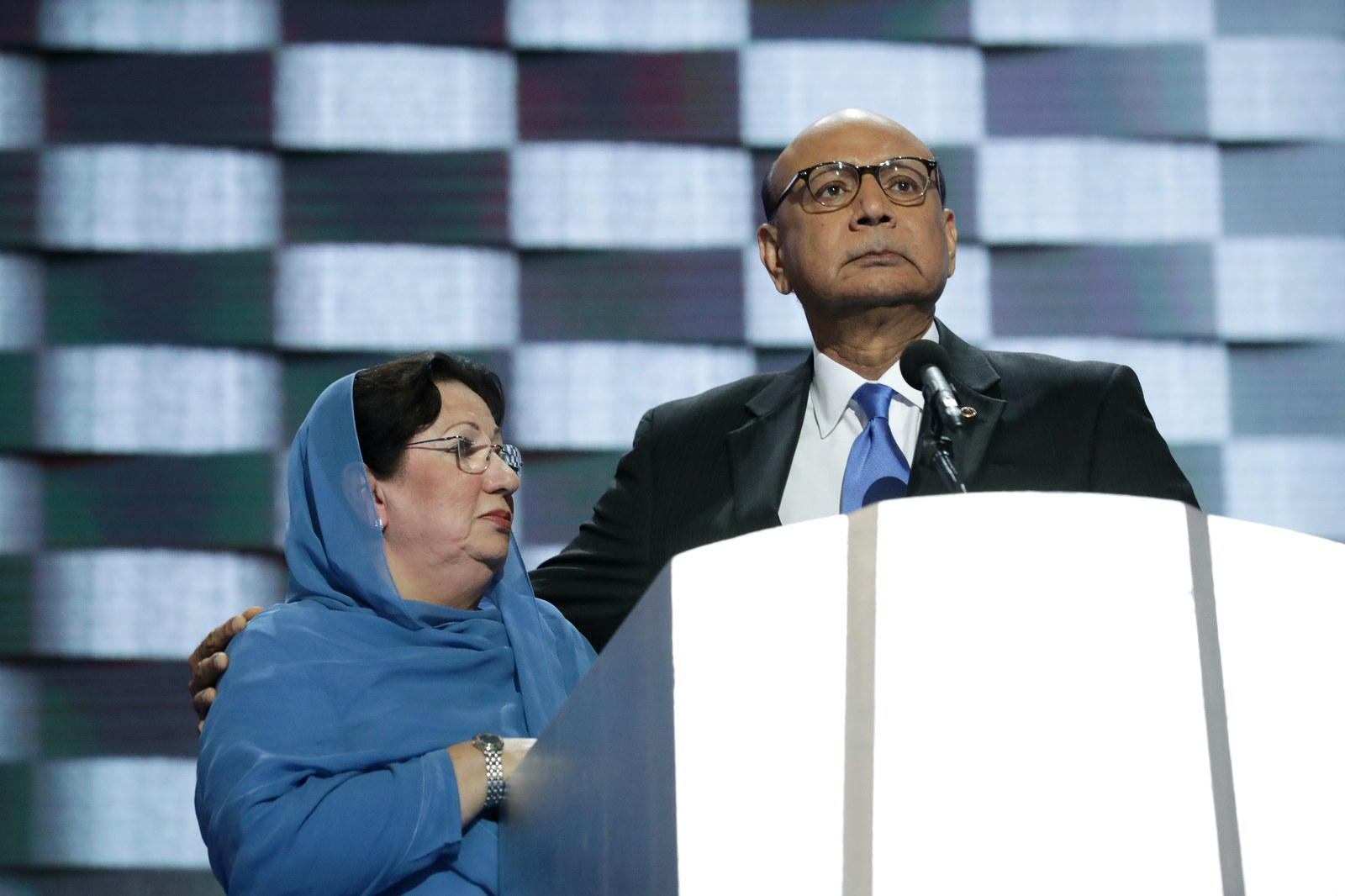 Following the speech, Trump began a public feud with the fallen soldier's parents, prompting widespread condemnation, including from members of his own party.
Mourners also began leaving flowers at Capt. Khan's grave at Arlington National Cemetery in Virginia.
Khizr Khan told UVA he was surprised but honored that his son would be recognized with a plaque on the rotunda, which was designed by Thomas Jefferson.
"We brought a high school graduate to Mr. Jefferson's University. and he turned into a patriot and a public servant," he said. "He lived that tradition to his last breath."
The plaque was also praised by Tim Kaine, the Virginia senator who was Clinton's running mate.
Stacie Holzgrefe, a classmate of Khan's who graduated with him in 2000, said he loved UVA.

"Of all the honors that could have been bestowed, this would mean the most to him," she said.