Remember when Lady Gaga performed her Oscar-nominated song, "Til It Happens to You," at the Academy Awards in February?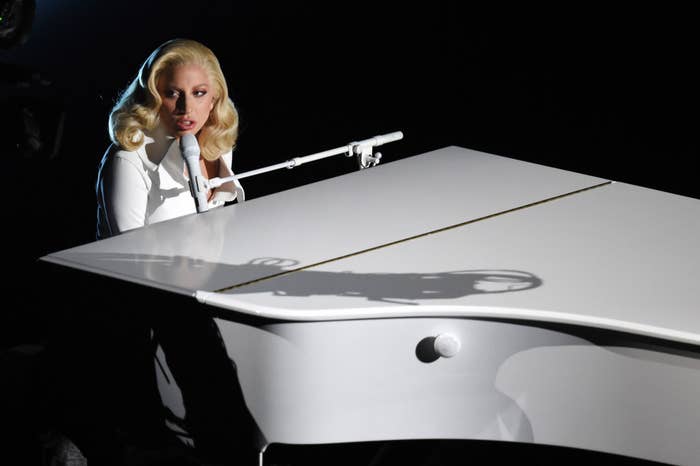 The harrowing song, which Gaga co-wrote with Diane Warren, explores the experiences of campus sexual assault survivors, 52 of whom came onstage for the emotional performance.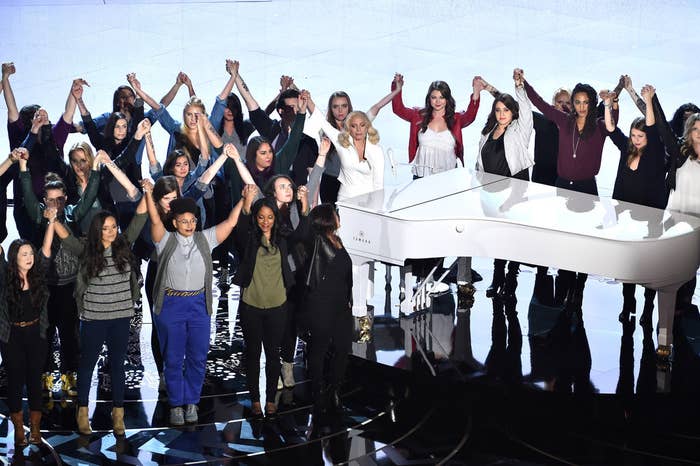 Well, Kesha performed the song at Saturday's gala for the Humane Society in Los Angeles, where Warren was being honored.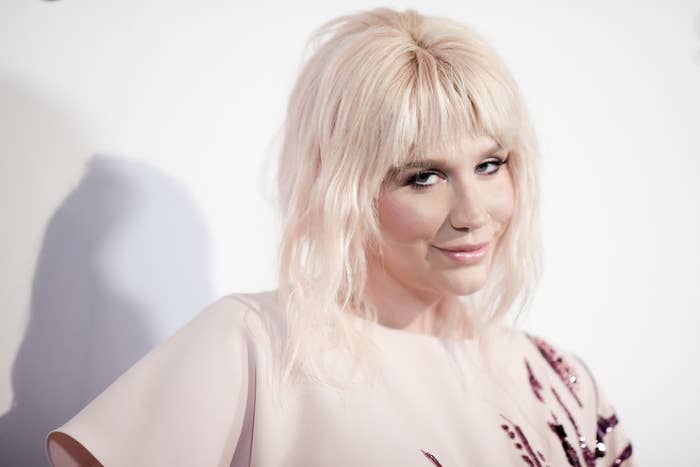 "I want to dedicate this song to every man, woman, child, animal, that has ever been abused," she told the crowd, according to People.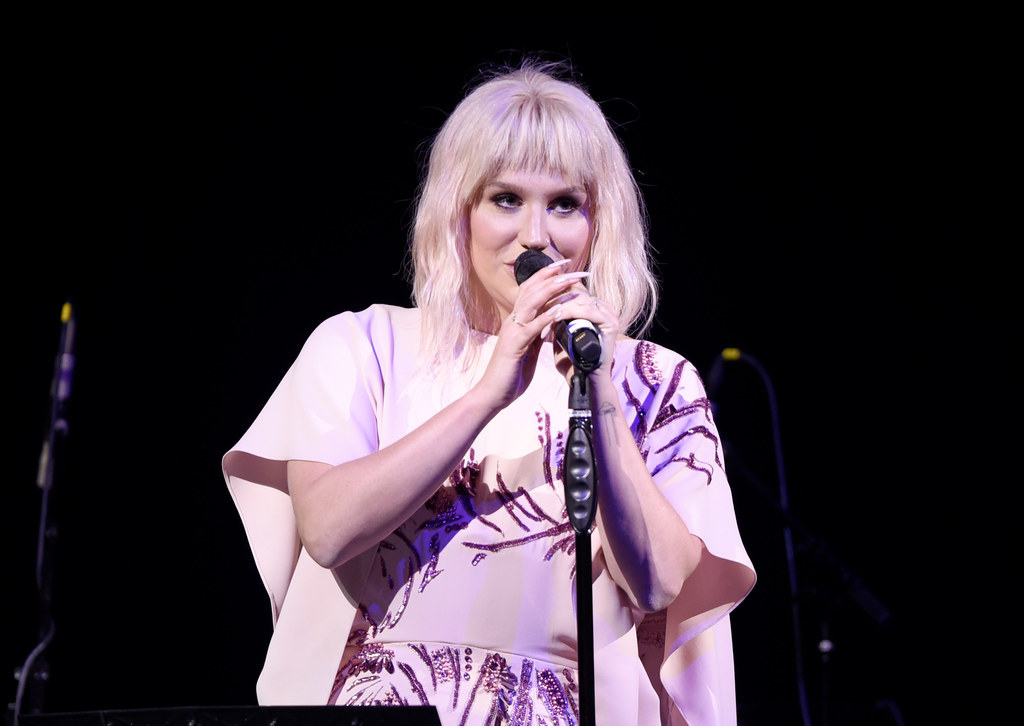 Even Gaga was blown away.
Bravo.