One Dead, 31 Injured After Kenyan University Terror Drill Causes Panic
Some students and staff climbed out of windows several stories up as they tried to flee the mock attackers.
One person was killed, and 31 others injured, after a practice terrorism drill at a Kenyan University on Monday caused widespread panic among staff and students.
Management at Strathmore University in Nairobi said an "approved safety and security simulation drill" was carried out at noon Monday to test evacuation procedures.
The threat of terrorism against Kenyan colleges is very real. In April this year, almost 150 mostly Christian students were killed at Garissa University in the country's north-east after al-Shabaab militants attacked the school.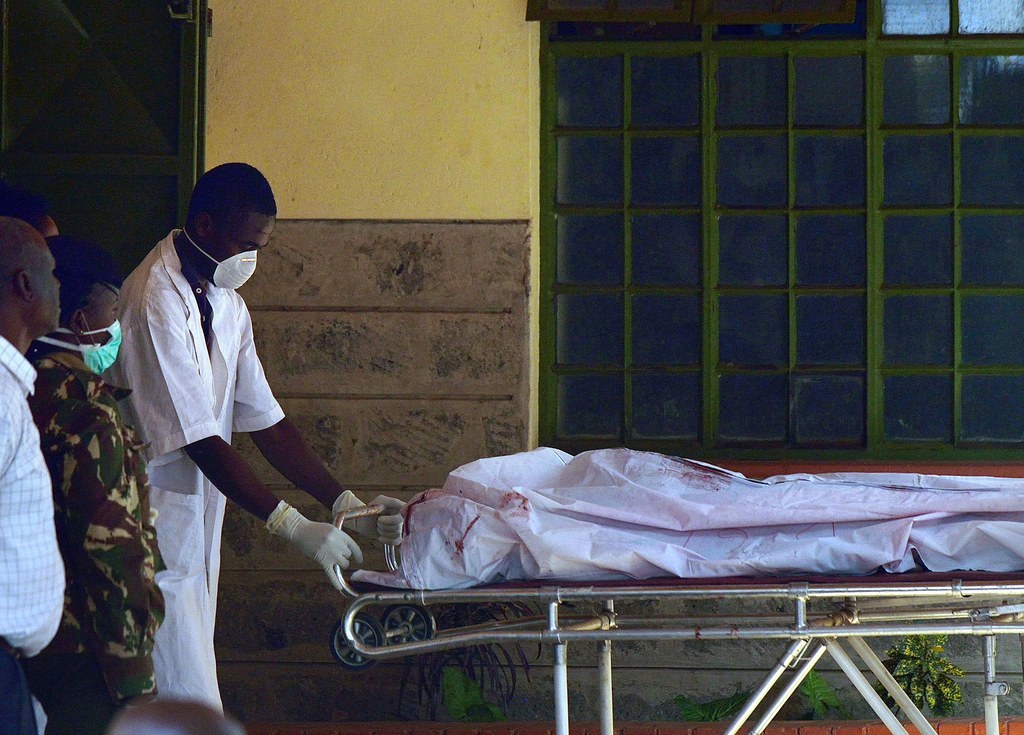 After Monday's drill started, terrified students were photographed climbing out of windows to evade the mock attackers, whom they believed to be real.
People could be seen on window ledges as many as six stories above the ground.
A photo was also shared on Twitter showing people fleeing through a ravine.
"This simulation was aimed at testing the preparedness of the university community and emergency team in the event of an attack," university management said in a statement. "Unfortunately some students and staff panicked and got injured."
On Twitter, the university later confirmed that one staff member had died of "severe head injuries" during the panic.
The university said ambulances, fire fighters, and security officials helped to rescue and assist frightened and injured students.
The college has agreed to pay for the medical treatment of anyone injured in the drill, as well as provide counseling.