Crazy Rich Asians star Ken Jeong says the film's massive box-office success this summer has already revolutionized the experience of Asian Americans working in Hollywood.

"Money talks. So when you are doing big business and we're doing something like Crazy Rich Asians that gets a worldwide box-office gross for $230 million, then everybody will want to get in that game," Jeong said in an interview on Profile, BuzzFeed News' Facebook Watch show.
Jeong, who played Goh Wye Mun, the patriarch of a newly wealthy family in Singapore, said he has Asian American friends who are now having projects with predominantly Asian casts greenlit by studios and networks.
"That's very rare in this business, and that's happening with more frequency since Crazy Rich Asians came out," he said.
Jeong, who is also known for his roles in Community and The Hangover, said he approached his director friend Jon Chu years ago to be in the movie, sensing it would be an important project.
"I said, 'Look, whether I'm in the movie or not, this is literally the most important Asian American movie since The Joy Luck Club. I will do whatever you want me to do,'" Jeong said.
The film was nominated for two Golden Globe awards last week, something Jeong described as surreal. Jeong was also among the cast nominated for Outstanding Performance by a Cast in a Motion Picture by the Screen Actors Guild on Wednesday.
A sequel to the film is already in development, and Jeong said he hopes to reprise his role.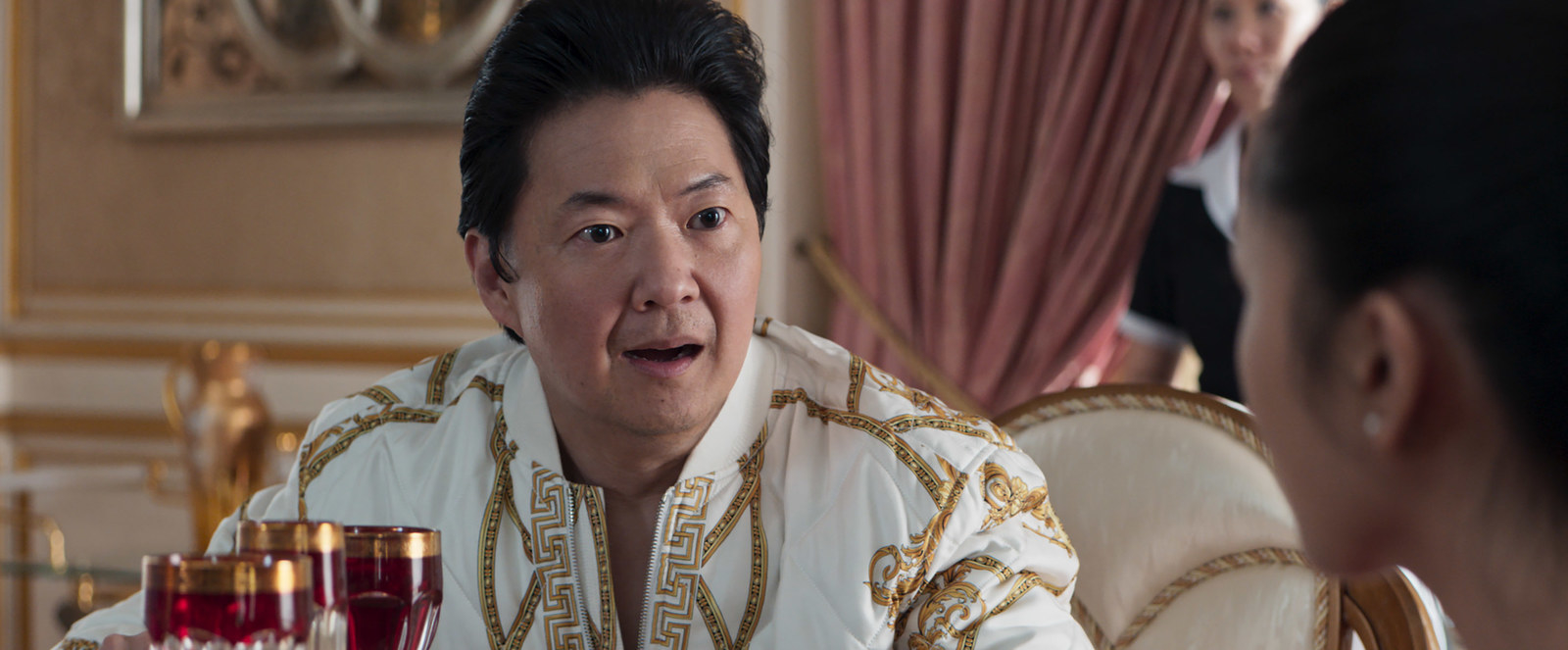 The success of the film is also affecting the way Asian characters are portrayed onscreen, Jeong said, citing his past experience having been asked to do an Asian accent for a character on a project even though he had been clear that he did not want to.
"I was very polite and very calm and I just said, 'As we've said before, you know, I will not do that, but, however, if there's another Asian American actor who maybe needs this part more than me, give it to them,'" he said.
"It's not just me doing that," Jeong added. "Every Asian American actor you know with some visibility has had to say that, and I think that's just getting less with the success of projects like Crazy Rich Asians."
He said the end result is more than just a movie: "It's a movement."
"Being a father of two girls that are 11 years old and, you know, to have role models they look up to like in Constance [Wu] and Awkwafina and Michelle [Yeoh] and Gemma Chan — there are just so many people of color, people that have that representation onscreen that maybe I didn't have as a kid," he said.
Jeong, whose YouTube series Ken Jeong Cracks Christmas is out now, also opened up about his star-making role in The Hangover, in which he played gangster boss Leslie Chow.
"It gave me a career and it really changed my life from black-and-white to Technicolor," he said.
He recalled that his wife, Tran Ho, pushed him to take the role, despite her having been diagnosed with breast cancer at the time. (She has since recovered and is now cancer-free.) During filming, his costar Bradley Cooper would drive him from Las Vegas to Los Angeles to see how she was doing.
"I think I played [the role] so aggressively," he said, "because I think deep down inside I was just so upset about what's going on."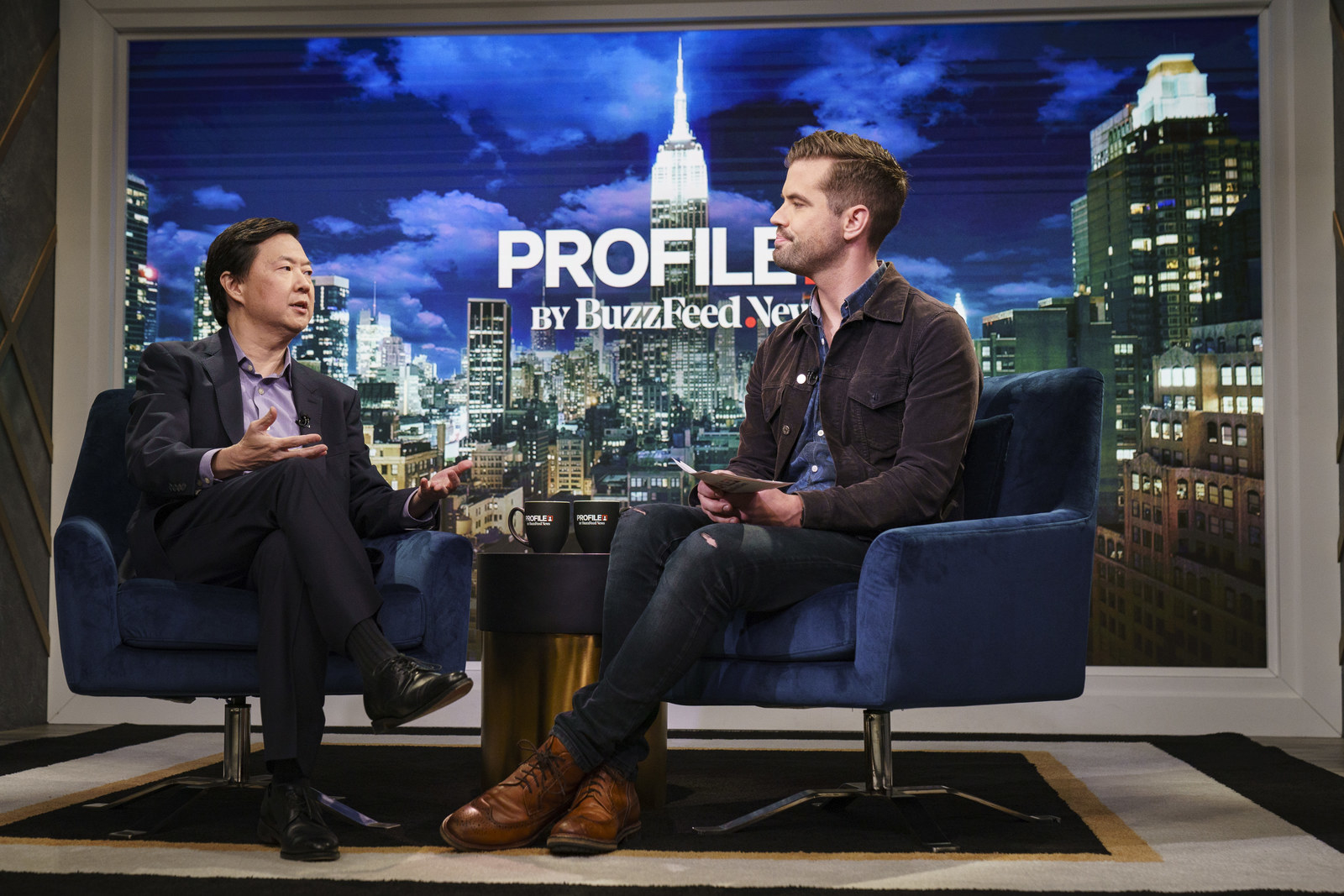 Asked about Community — the meta, genre-experimenting sitcom by Dan Harmon that ran for five seasons on NBC, and a sixth on Yahoo — Jeong said the show functioned as an acting school for him in which he was able to learn from his costars including Donald Glover, Alison Brie, Joel McHale, and Chevy Chase.
Chase left the show in 2014 amid an acrimonious relationship with Harmon, who was removed as showrunner for the fourth season.
"You know, I think that if mommy and daddy are fighting, I just kind of wanted to stay out of [the] way," Jeong recalled of the feud between Chase and Harmon.
"It's all now so long ago," he said. "To me, everything is kind of water under the bridge."
As for the movie spinoff Community fans are still hoping for, Jeong said it all depends on Harmon, who is now busy working on Rick and Morty.
"If that ever happens, I would love to do it, sight unseen," he said.