Justice Sotomayor Thinks The Supreme Court Needs To Be More Diverse
"A different perspective can help you more fully understand the arguments before you," Justice Sonia Sotomayor said at an event.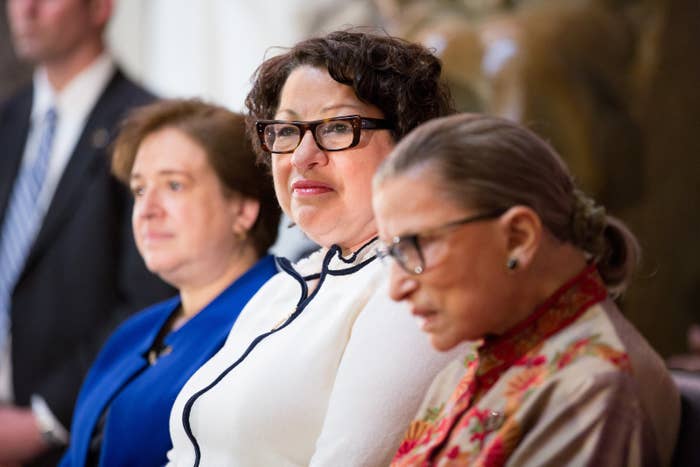 As the White House and Congress battle over the nomination of Judge Merrick Garland to the Supreme Court, one of the current justices said Friday the country's top court needs more diversity.
Speaking to Brooklyn Law School students, Justice Sonia Sotomayor said the court's current composition could do with some tweaking.
"I for one, do think there's a disadvantage from having six Catholics, or five Catholics now, I'm sorry, and three Jews on the court," she said according to reporters at the event. "Everyone from an Ivy League school. And virtually everyone…from New York.
"There is no criminal defense lawyer on the court," she added.

Judge Garland's name was not mentioned at the event, according to the Wall Street Journal, but the first Hispanic Supreme Court justice said having different backgrounds helped the justices "educate each other to be better listeners and better thinkers because we understand things from experience."
"A different perspective can permit you to more fully understand the arguments that are before you and help you articulate your position in a way that everyone will understand," she said, according to the Associated Press.

All current eight members of the court studied at either Harvard, Yale, or Colombia universities. Four members were born in New York, while two were born in California. Merrick Garland, also a Harvard graduate, is Jewish and hails from Illinois.
At a University of Chicago Law School event on Thursday, President Obama acknowledged he had received criticism for nominating "a white guy" to the court.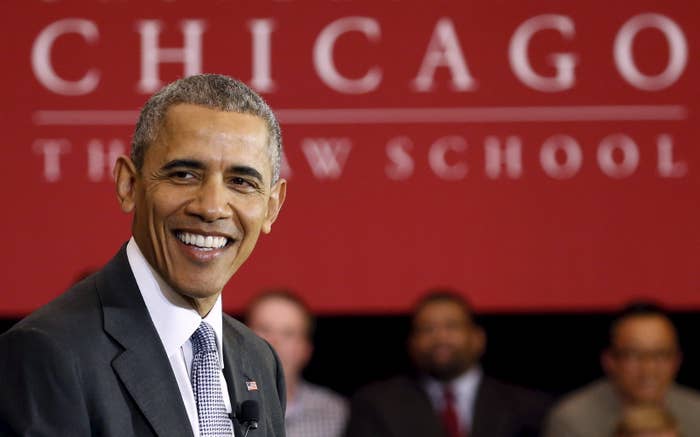 "The way I thought about diversity is not to think about any single seat as, 'Oh, I've got to fill this slot with this demographic,'" Obama said, "but rather, 'If I've got a broad set of nominees to make...how do I make sure that I'm intentional throughout that process, so that the talent of every American and every potential candidate gets a fair look?'"
"At no point did I say, 'Oh, you know what? You know, I need a black lesbian, you know, from Skokie, in that slot. Can you find me one?'"
"It turns out that if the process is fair and you are saying that it's important that our courts are reflective of a changing society, you'll end up with a really good cross-section of people who are excellent and that's who we've been able to appoint," the president said.