Just Look At How Much Fun Angela Merkel Had Visiting Vladimir Putin In Moscow
In Putin's Russia, good time has you.
Angela Merkel was in Moscow on Sunday to visit Russian President Vladimir Putin and commemorate the 70th anniversary of the defeat of the Nazis in World War II.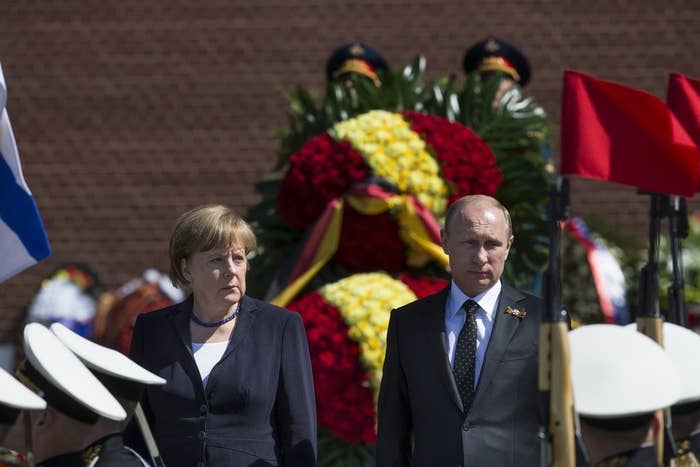 Like most Western leaders, Merkel skipped Saturday's big parade but she did show up for a wreath-laying ceremony at the tomb of an unknown soldier.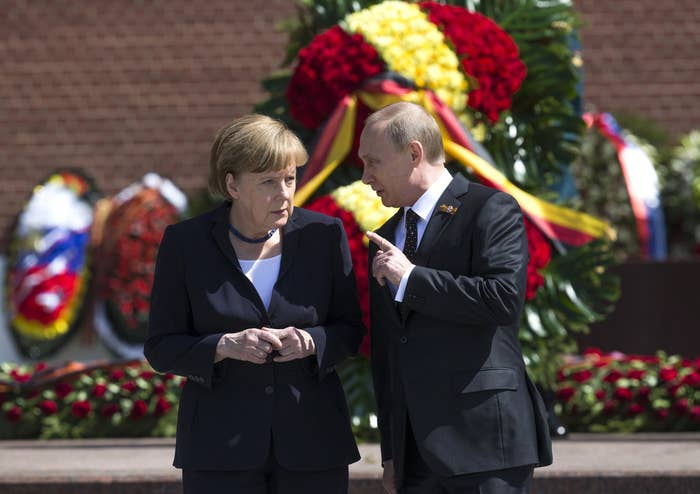 Things looked pretty awkward, given Merkel is the Chancellor of, well, Germany.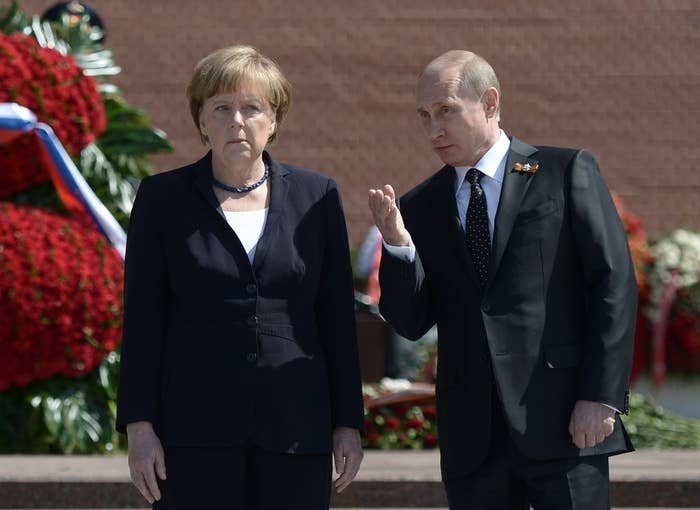 Afterwards the pair met in the Kremlin for what looked like some very friendly talks.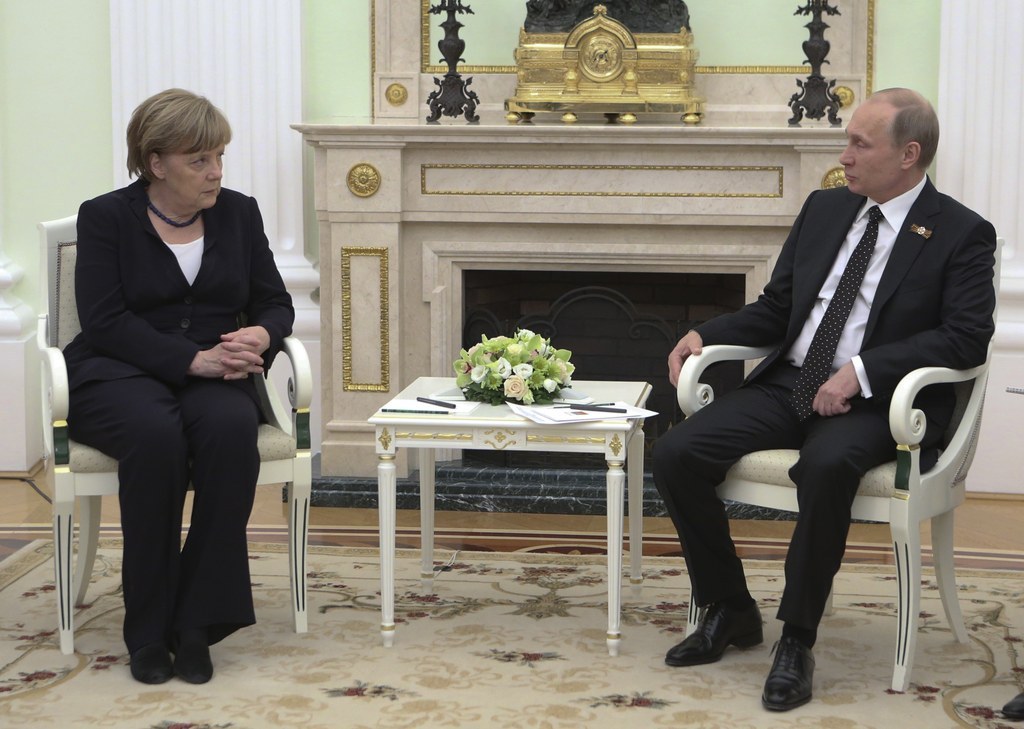 You see, things are pretty strained lately between Putin and Merkel (well, between Putin and a lot of people, really) because of Russia's backing of rebels in Ukraine.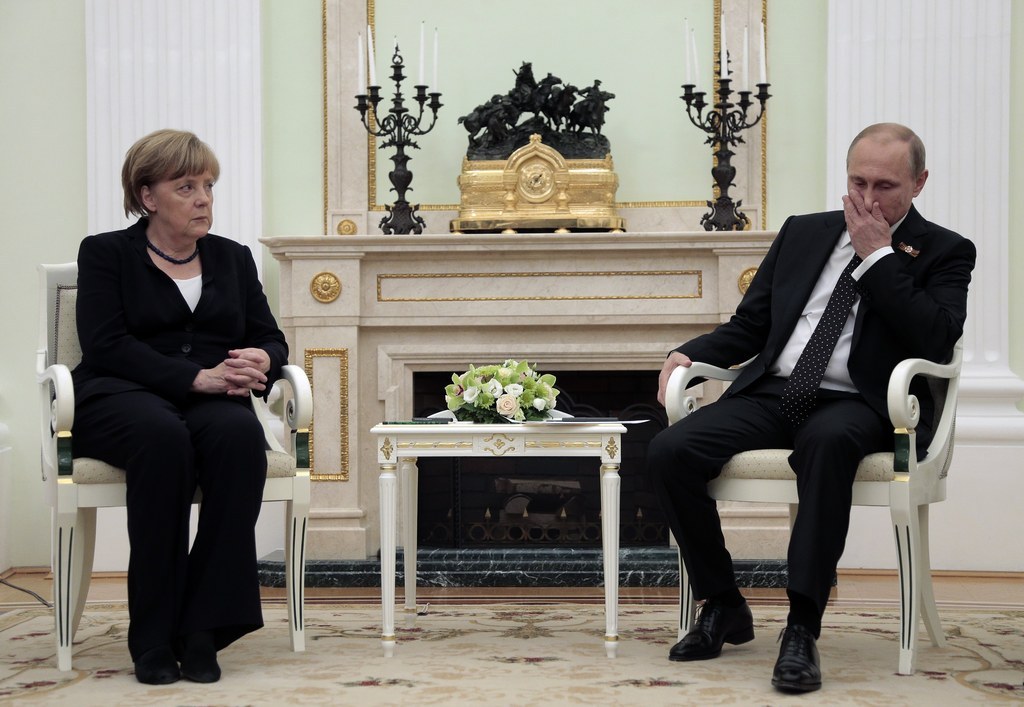 Merkel, who has consistently acted as a mediator between Putin and her Western allies, wasn't going to pass on the chance to reprimand Russia for its behavior of late.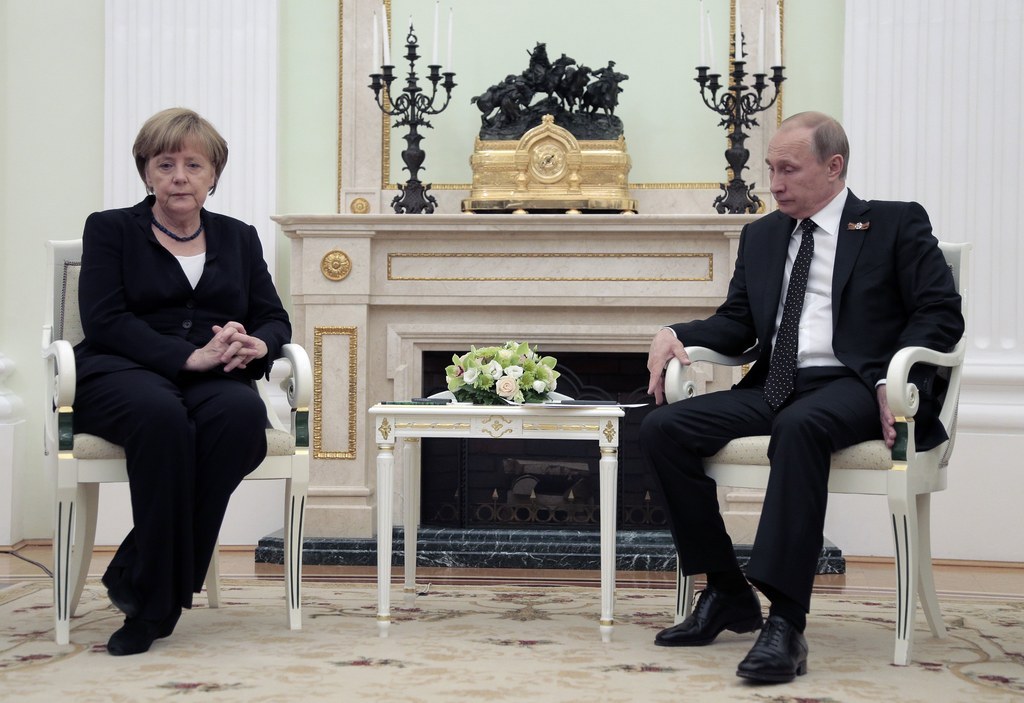 "We have sought more and more cooperation in recent years," Merkel said of Russia and Germany, according to the WSJ. "The criminal and illegal annexation of Crimea and the warfare in eastern Ukraine has led to a serious setback for this cooperation."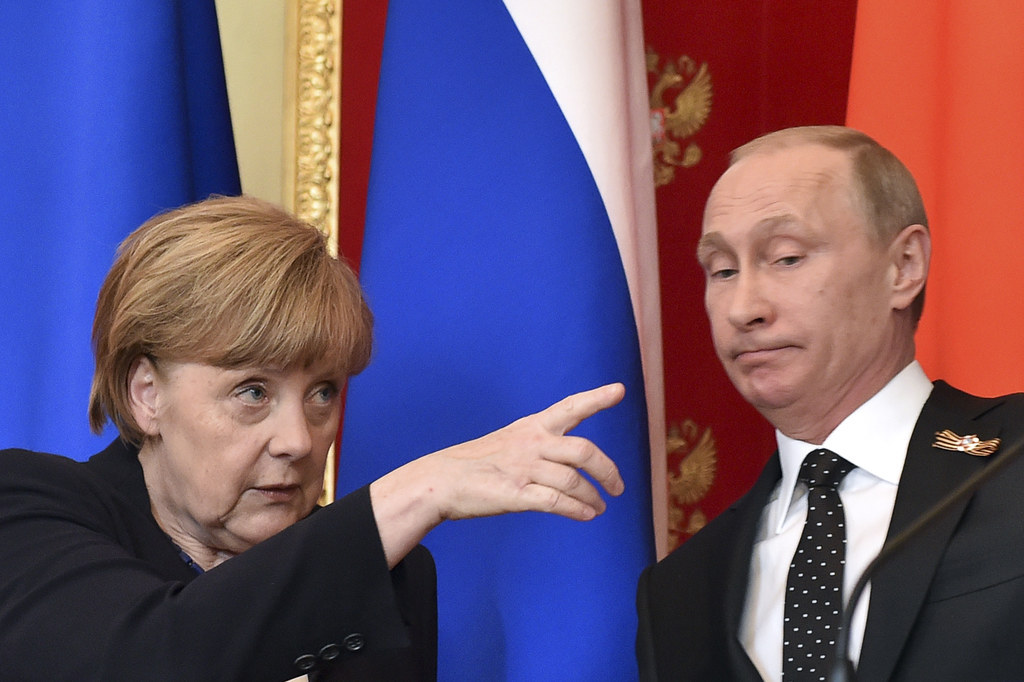 Let's just hope Putin was listening.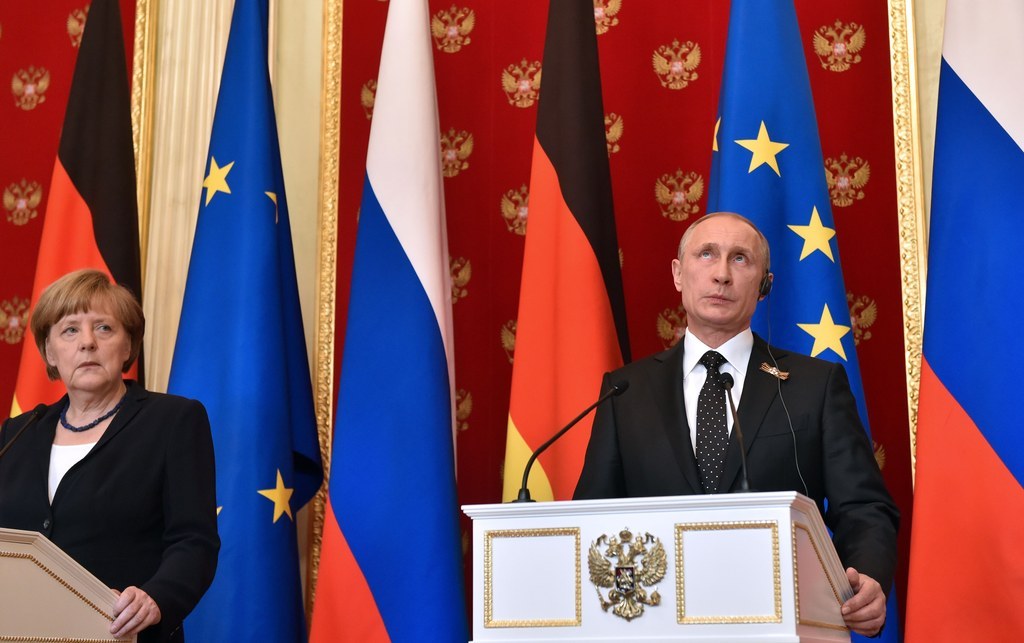 Isn't diplomacy fun?!?