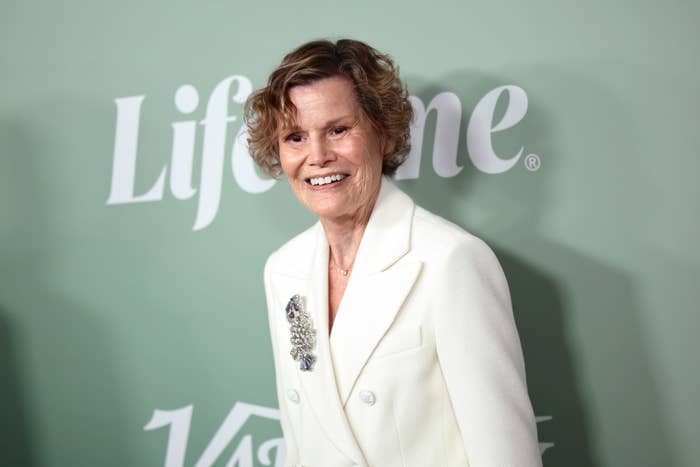 Judy Blume said Sunday that she "wholly" supports the transgender community after an article in a British newspaper quoted her as saying she was "behind" J.K. Rowling "100 per cent."
The author of the classic children's novel Are You There God? It's Me, Margaret was profiled in the Sunday Times newspaper by Hadley Freeman, a journalist who quit the Guardian last year in part because she said that outlet censored her from writing more anti-transgender stories.
Freeman's profile — headlined "Judy Blume: 'I'm behind JK Rowling 100 per cent' — discussed Blume's career at length but prominently featured her comments about the Harry Potter writer in its opening paragraphs.
"I love her," Blume was quoted as saying about Rowling. "I am behind her 100 per cent as I watch from afar."
In subsequent sentences, Freeman then said Blume was specifically referring to "the abuse Rowling has received for speaking up in defence of women's sex-based rights."
"Given that Blume has faced repeated attacks since the 1980s, for her books' descriptions of adolescent sexuality and puberty," Freeman wrote, "she knows what it's like to be pilloried as an author."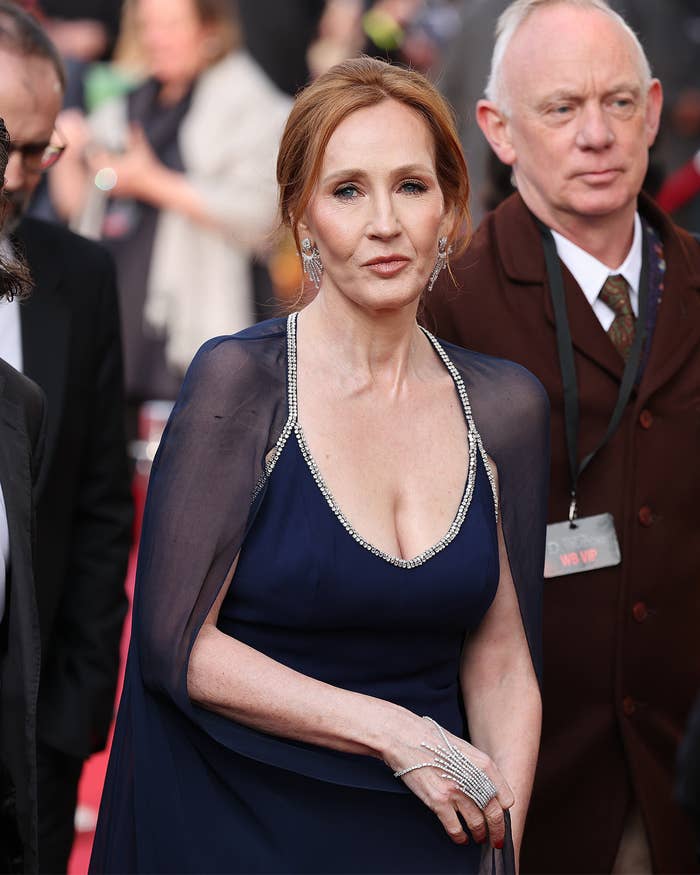 Freeman then asked whether Blume had reached out to Rowling, to which Blume said she had only communicated with her a few times previously. "I haven't been in touch with her during this tough time. Probably I should," Blume was quoted as saying.
Given the article's headline and framing — and the fact it was behind a paywall that stopped many people from reading more of the story — many people online were quick to express their disappointment at what they perceived as Blume's support of anti-trans discrimination.
But on Sunday afternoon, Blume tweeted a statement in which she said she stands with the transgender community.
Blume said she had been trying to say she could empathize with people who receive harassment online, but that the article's suggestion that she did not support equality and acceptance for the LGBTQ community was "bullshit."
In a subsequent tweet, Blume also pointed to an interview she did with Variety last month in which she railed against banning books to try to prevent children from becoming LGBTQ and in which she praised Maia Kobabe's memoir Gender Queer.
"It's probably the No. 1 banned book in America right now," Blume told Variety. "And I thought, This young person is telling me how they came to be what they are today. And I learned a lot and became even more empathetic. That's what books are all about."
Many LGBTQ people and allies were quick to thank Blume for showing support.
But others said she had "caved" to "cancel culture."
Last year, Freeman profiled The Handmaid's Tale author Margaret Atwood for the Guardian. In one tense exchange, Freeman repeatedly pressed Atwood to clarify her views on trans people.
"Everything in nature is on a bell curve. We have this two-box thinking [about gender] because it's biblical, so wool over here, linen over there," Atwood said.
"I think you're making too much of this!" Atwood eventually told Freeman.
Atwood's handling of Freeman's questions received praise in the LGBTQ media.
Following the Blume controversy, many criticized Freeman for what they said was her obsession with the trans community.
In a series of tweets on Monday, Freeman defended her story and denied taking Blume's comments out of context or misquoting her.
"I did not ask Blume about the criticisms against JK Rowling - she brought them up herself," Freeman said.
"There is much to be said about how gross it is today that Blume - of all wonderful people - is publicly dragged for showing friendship to another female author," Freeman added. "But I'll just say, all the men on here who get off on screaming at women supporting women? Seek help."