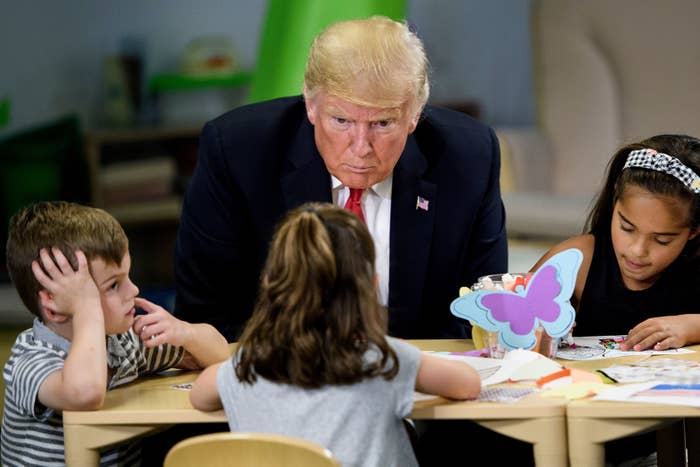 A federal judge in Washington, DC, on Saturday struck down key provisions of three executive orders President Donald Trump had signed in May that sought to make it easier to fire federal employees.
"In this Court's view, these directives undermine federal employees' right to bargain collectively as protected by the [Federal Service Labor-Management Relations Statute]," US District Judge Ketanji Brown Jackson wrote in her ruling, "and as a result, the President must be deemed to have exceeded his authority in issuing them."
The president signed the orders in May, with a White House official telling reporters at the time they would "empower good workers," "advance a merit-based system," and allow federal agencies "to remove poor-performing employees," saving millions of taxpayer dollars.
Specifically, the orders limited the amount of time federal employees could spend on union business to no more than one-quarter of working hours. They also instructed federal agencies on how to proceed with collective bargaining negotiations with unions, and reduced the number of days, to 30 from 120, that underperforming employees have to show improvement, among other things.
American Federation of Government Employees (AFGE) President J. David Cox Sr. said in May that the orders were aimed at removing "checks and balances" on the president, who has repeatedly railed against what he sees as a so-called deep state of bureaucrats who seek to undermine him.

"This administration seems hellbent on replacing a civil service that works for all taxpayers with a political service that serves at its whim," Cox said in May.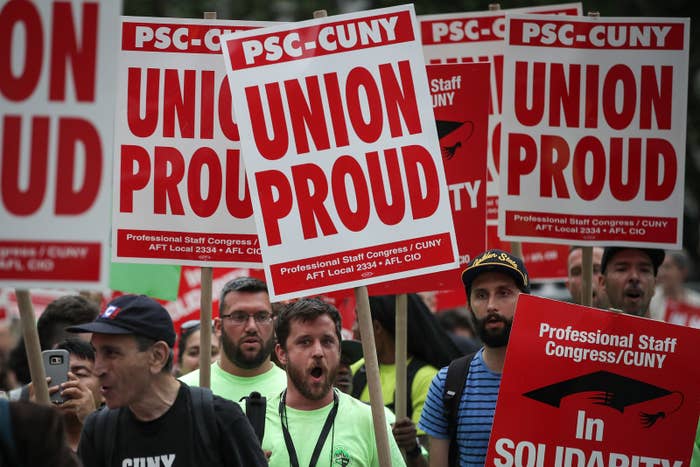 In her ruling, the judge found the executive orders went against the Federal Service Labor-Management Relations Statute (FSLMRS), in which Congress recognized the rights of federal government employees to organize and join labor organizations and be involved in collective bargaining of conditions, which "safeguards the public interest," among other things.
The judge ruled the "cumulative effect" of the president's orders was to "eviscerate the right to bargain collectively as envisioned in the FSLMRS." She ruled that key provisions of the executive orders thus "[conflicted] with congressional intent in a manner that cannot be sustained."
The White House didn't immediately respond to a request for comment on the ruling, but officials are able to appeal the decision to higher courts.
Labor groups, however, were celebrating what they said was a landmark decision.
"We are heartened by the judge's ruling and by the huge outpouring of support shown to federal workers by lawmakers from both parties, fellow union workers, and compassionate citizens across the country," said Cox, the AFGE president, in a statement. "Our members go to work every single day to serve the American people, and they deserve all the rights and protections afforded to them by our founding fathers."
In June, the Supreme Court delivered public sector unions a blow when the justices ruled 5–4 that requiring so-called agency fees from non-members violated the First Amendment.