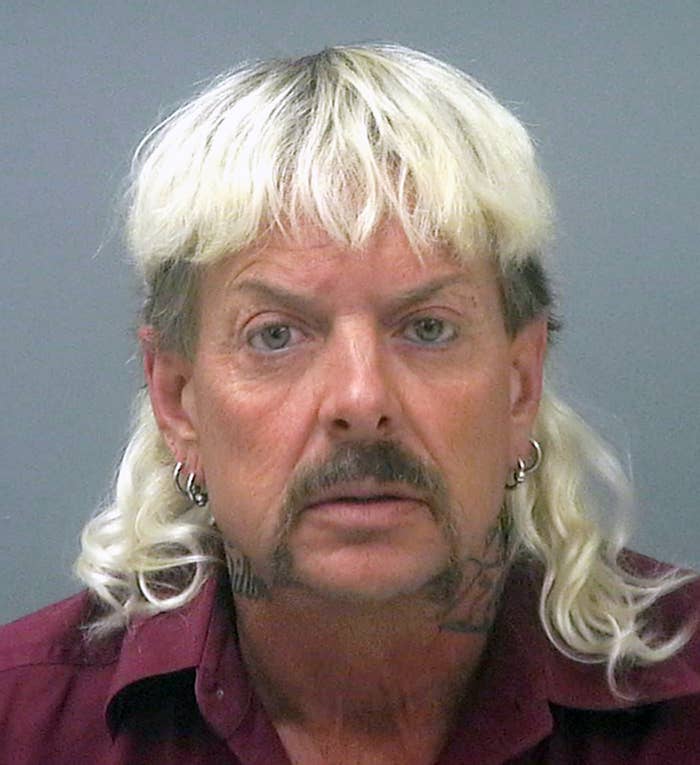 Tiger King star Joe Exotic was sentenced to prison — again — on Friday over the plot to murder his rival Carole Baskin.
A federal judge in Oklahoma City ordered Exotic, whose given name is Joseph Maldonado-Passage, to serve 21 years behind bars — one year less than he was originally sentenced to in January 2020.
Last year, Exotic won an appeal in which he argued the original sentencing judge wrongly counted his two murder-for-hire convictions separately, rather than together.
The appeals court said the convictions should be counted together because they "shared a common criminal objective" and were part of the same "course of conduct."
John M. Phillips, a lawyer for Exotic, told BuzzFeed News via email on Friday, "We are unsatisfied with the court's decision and will appeal."
In a statement that Exotic read to the judge which his lawyer provided to BuzzFeed News, the reality star maintained his innocence. "You will see that I did not receive a fair trial. The truth was not told," he said. "I have lost enough in my life over this while the people who lied to you and the jury walk free."
Exotic was diagnosed with cancer last year and pleaded to be released.
Baskin told the judge in a victim impact statement that Exotic remained a threat to her and her family. "He continues to harbor intense feelings of ill will toward me," she said.
Baskin told BuzzFeed News after the sentencing she was pleased with the final outcome. "I think the judge was fair, and I believe 21 years to be, just for someone who was convicted of trying to hire at least two people to kill me," she said. "I believe the tigers he bred for life in prison, or worse, would be satisfied to know he will continue to spend his next many years in a cage."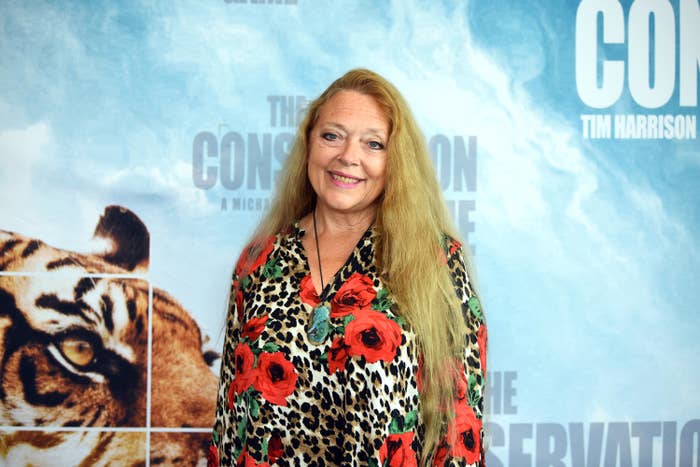 As detailed in the popular 2020 Netflix documentary, zookeeper Exotic tried to hire two assassins, including an undercover FBI agent, to kill Baskin, an animal rights activist who had criticized his treatment of big cats.
Exotic was also convicted on eight counts for faking wildlife records and nine counts involving his killing and selling tigers, which are an endangered species.

Exotic's defense attorneys had been confident former president Donald Trump might pardon him before he left office, but no such clemency came.